The information you submit via our enquiry form is shared only with the franchise business(es) that you have selected.
The franchise business will contact you by means of email and/ or telephone only to the email address and phone number you have provided.
By submitting the enquiry form you are consenting to send your personal information to the selected franchise business.
You also agree to receive further newsletter email marketing from What Franchise.
Close
Did you know?
Mooeys Franchise Ltd is eligible for funding support!
Request free information in just 60 seconds!
Take the first step in becoming your own boss!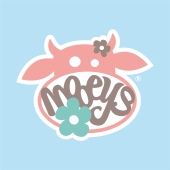 Mooeys Franchise Ltd
Mooeys is salon business that offers beauty treatments in unique surroundings with good, old-fashioned service
Minimum Investment
£5,000
Business Type
Health & Beauty
Expected Revenue After 2 Years
N/A
About Mooeys Franchise Ltd
Mooeys is a unique and exciting beauty salon business, with two company-owned salons in Farnham and Horsham and its first franchise that opened in Haslemere, Surrey in 2019. The franchise offers high-quality beauty treatments in unique surroundings with good, old-fashioned service.
A trained and qualified beauty therapist with many years of experience in all aspects of the beauty industry, Amy Lewis initially set up Mooeys in 2013 around her favourite treatments: nails and waxing. From her time working on cruise ships and managing beauty spas and salons, she found that these treatments were also the most popular, yet lacked consistency from one therapist to another.
Amy wanted to create fun and funky surroundings for clients that felt different yet homely. Somewhere that took care of people, was 'mum friendly' and allowed joint conversations between clients and therapists to flow.
Each Mooeys salon is designed as a safe place for all clients to feel comfortable and have some time to themselves – the perfect non-judgemental space for all to enjoy while receiving exceptional beauty treatments, which are consistent no matter the therapist and offers great value for money.
The franchise is now offering up the opportunity for others to join 'the Herd', own their own salon and run a profitable and proven business.
How does a Mooeys franchise model work?
A potential franchisee can choose from four options that suit all budgets, experience and skills within or outside the industry.
The Mooeys Salon
You don't have to be a qualified therapist but be focused on delivering excellent service. This is a management franchise option where you will be in charge of driving your business with marketing and customer service, while exceptional therapists deliver the treatments.
Mini Mooeys
You would need to be a qualified therapist for this option, as you would be the one running the salon and carrying out the treatments. You could also work alongside someone and share the space and diary.
Mooeys on the Moove
You would need to be a qualified therapist as you would be the person carrying out all the treatments. This is a great opportunity for people who need to be more flexible with their working time, but also don't have the facilities to have a Mini Mooeys at home.
Master Franchise
With a master franchise, you buy a territory for any of the above options which then allows you to set up as many of your own franchises as you wish and you get to keep the management service fee.
If you are not a qualified therapist, then Mooeys can deliver your franchisee training for an agreed cost, but the rest of the franchise fee goes to you.
How much does a Mooeys franchise cost?
The cost depends on the franchise model you opt for. For instance, total investment for The Mooeys Salon is approx. £55,000, with specific banks lending 60 per cent of this value (based on financial checks), thus, personal investment would be approx. £22,000.
Did you know?
Mooeys Franchise Ltd is eligible for funding support!
Request free information in just 60 seconds!
Take the first step in becoming your own boss!
On the other hand, a Mooeys on the Moove franchise has a total investment of approx. £5,000, depending on the car you use for travel to appointments. There is also a management service fee of 5 per cent for The Mooeys Salon, Mini Mooeys and Mooeys on the Moove.
The overall cost is also dependant on the size of property you choose for your salon and the amount of work the building needs in order to turn it into a salon. Mooeys will work with you to create the initial budget for you to decide if a particular property is right for you.
You should see a profit by the end of the first year, with a return on investment by year three. This again depends on how much of a salary you intend on taking, and how well you manage your expenditure.
What skills or experience do you need to become a Mooeys franchisee?
A Mooeys franchisee doesn't have to hold a beauty qualification, although it is an advantage. You can run the business from the reception and manage all bookings, takings and service, thus, driving revenue.

For instance, Mooeys Haslemere franchisee is a nurse by trade, proving that whatever your background, to be a successful franchisee, you need to be personable, welcoming and a good communicator.
Mooeys strives to create an environment that encourages women to support women. To be a successful franchisee, you will embrace this, care for the people around you and create a fun and sociable space for all.
What level of support does Mooeys offer franchisees?
As a Mooeys franchisee, you will receive a full support package that will get you on your feet. This includes:
• A full operations manual with a how-to guide to deliver the service, run the business, manage your stock and more
• Assistance with sourcing and agreeing on premises, including negotiations and planning help
• Assistance with business plans and forecasting
• Recruitment support: advertising and recruitment
• Preferential banking with pre-authorisation for start-up loans
• A full marketing package with collateral, website, app, social media support and Google presence
• A marketing campaign for the launch weekend and launch support
• Recruitment: staff, system, service and management training, including financial if needed
• Ongoing operational support after launch with quarterly business coaching and monthly meetings
• Continuous management of social media and support with marketing campaigns
What locations or territories is the Mooeys franchise looking to operate in?
Franchises are available throughout the UK.
How can I get started on setting up my own Mooeys franchise?
To start the ball rolling, request further information on Mooeys' franchises using our simple enquiry form on this page.

Request Free Information
Send a free enquiry to Mooeys Franchise Ltd for further information!
Enquire into this franchise today