The information you submit via our enquiry form is shared only with the franchise business(es) that you have selected.
The franchise business will contact you by means of email and/ or telephone only to the email address and phone number you have provided.
By submitting the enquiry form you are consenting to send your personal information to the selected franchise business.
You also agree to receive further newsletter email marketing from What Franchise.
Close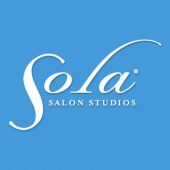 Sola® Salon Studios
Provides beauty professionals with high-end, fully-equipped salon studios alongside the support and tools they need to launch their business
Minimum Investment
£575,000
Business Type
Health & Beauty
Total Investment
£1,000,000
Franchise Fees
30% or a minimum £2,500 per unit
Expected Revenue After 2 Years
Single unit annual gross revenue is US$373,000
About Sola® Salon Studios
Sola® Salon Studios is offering an exclusive country master franchise opportunity to investors in the United Kingdom who have the business expertise and ambition to develop this leading US salon sector brand. The following explains why Sola® is a leading brand in the US salon sector:
• Over 500 locations open in the US, Canada and Brazil
• Largest salon studio brand in the US by a factor of two
• Technology-driven tools: Sola Pro Live, Sola Pro app
• Senior management are franchisees and numerous company-owned locations
• Real estate leasing model requiring few or no employees
• Modern unique space design and build out for each professional
• Location-specific websites with Salon professionals search function
• Sola sessions: Exclusive live education events for Sola Salon professionals by leading industry educators and suppliers
• Weekly stylist blog with educational content and Sola spotlight stories
Sola® Salon Studios offers salon professionals the freedom and benefits of high-quality salon ownership without the upfront costs and risks associated with opening a traditional salon. Its innovative salon model empowers hairdressers, estheticians, nail techs, massage therapists, barbers and other like-minded professionals to take control of their lives and their careers.
Sola® Salon Studios provides beauty professionals with high-end, fully-equipped salon studios alongside the support and tools they need to launch their salon business in no time. At its core, Sola® Salon Studios believes in the beauty professional and has one goal in mind – to help set them up for success.
Sola® provides significant benefits to career-oriented stylists and cosmetology professionals and has become a major disruptor to traditional salon formats because it helps the salon professional:
• Maximise income : keep all service revenue and retail product sales after weekly studio rent.
• Control environment: decor, music, hours, rates, retail products, minimal "salon drama".
• Eliminate the capital risk of opening a free-standing, traditional salon and the distraction of managing multiple stylists and other employees.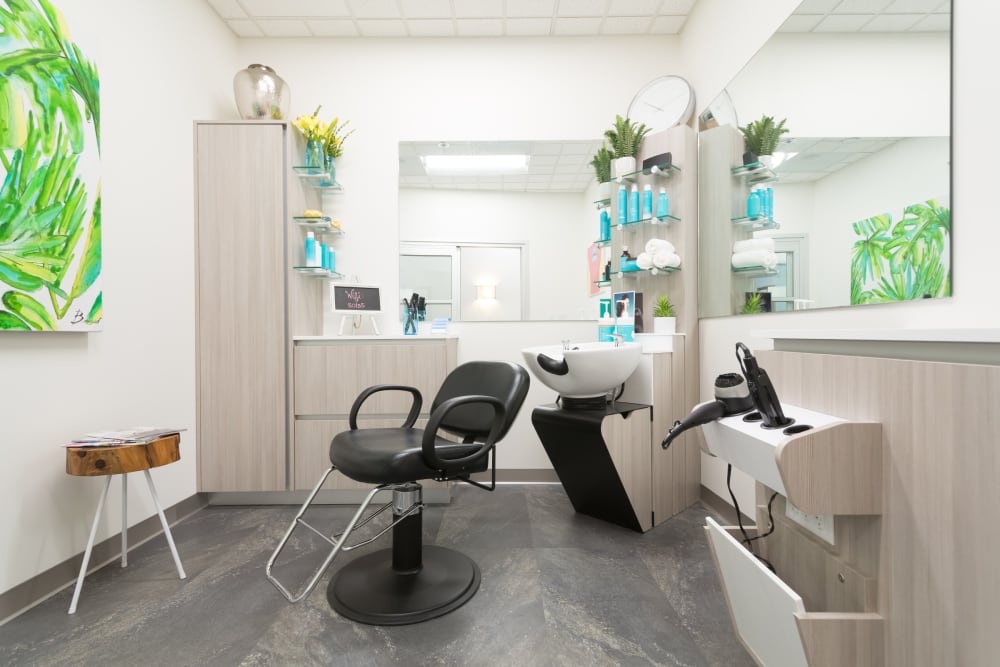 How much does a Sola® Salon Studios franchise cost?
There is an investment level of £575,000 for an exclusive country master franchise, to be paid upon signing of the master franchise agreement. The minimum investment is £1,000,000 for the initial one-time country master franchise fee and for the build out of the first Sola® studio in the country.
Unit opening fee: There is no fee for the first unit opened in the territory. There is a 30 per cent local unit franchise fee or a minimum of £2,500 per unit for additional units opened and operated by the master franchisee.
The advertising fee is 3 per cent of the gross turnover of all units in the territory that is to be spent by the master franchisee in their territory, while there is a royalty fee of 6 per cent on company-owned units, while 30 per cent of the royalty charged to franchised units is paid to the franchisor.
A percentage of each unit franchise fee paid to the country master franchisee will be paid to the franchisor.
Commercial space of 4,500 to 9,000 sq. ft. is leased and then build out in ~100 square foot spaces for rent by individual stylists and related service providers. The revenue for a Sola® Salon unit is focused on the occupancy of the spaces rented. In the US, the average occupancy is 89 per cent. The average square feet for a Sola® unit is 5,700 and that results in 25 rentable spaces.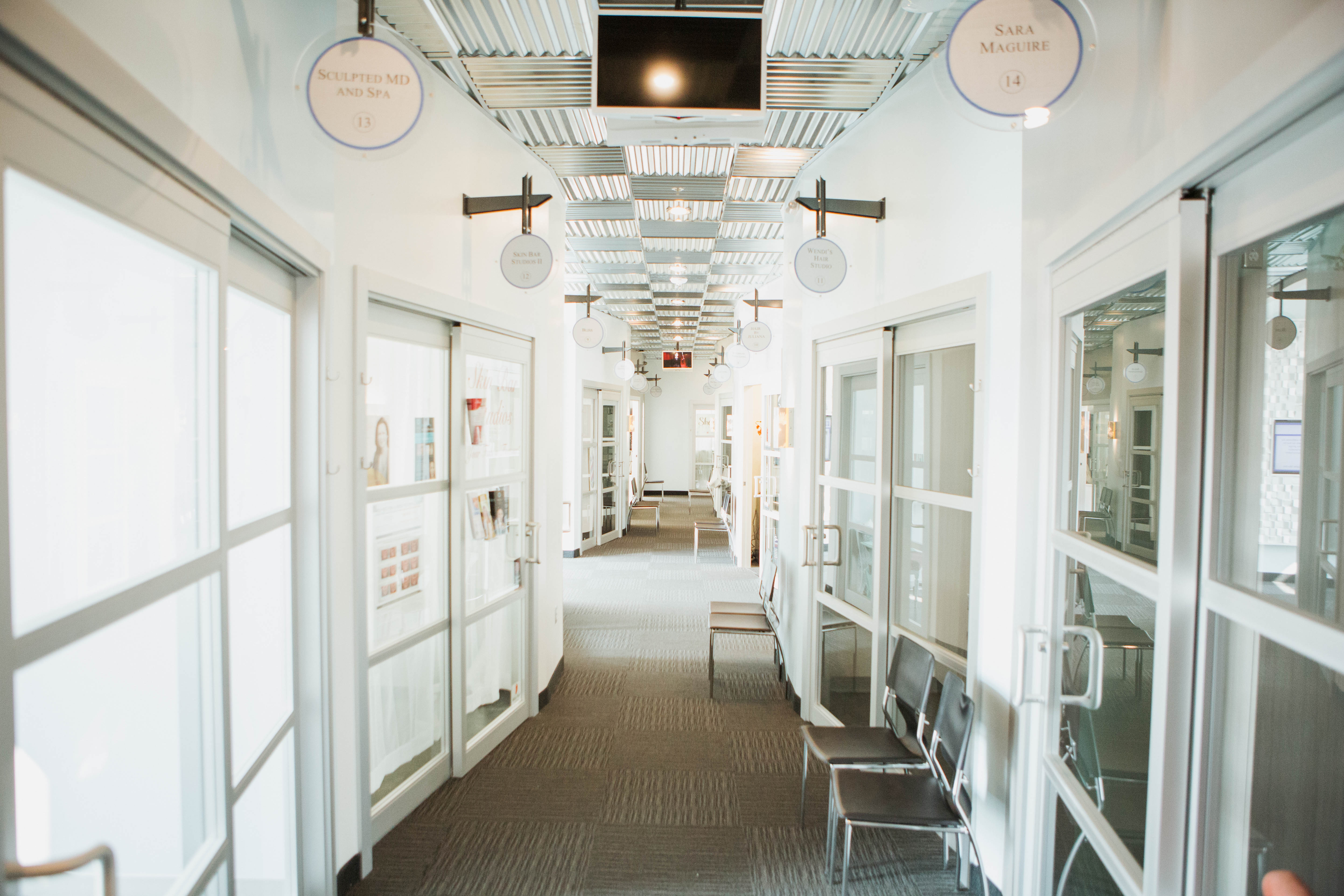 How does the Sola® Salon Studios franchise model work?
• Site Selection: a franchisee rents 4,500 to 6,000 sq. ft. of space in retail shopping centres within salon-dense submarkets.
• Construction: Sola® builds out stores containing approximately 25 studios of 100 to 200 sq. ft. Studios are fully-equipped for use by stylists (sinks, mirrors, cabinets and styling chairs).
• Occupancy: Attract career-oriented stylists and other health and beauty professionals through targeted marketing and social media. Stylists are not employees – professionals are independent business owners. Emphasise value proposition; superior to other salon formats and career options through education and feeling part of a larger sense of community.
• Retention: Provide high-quality landlord services and tenant appreciation through education and building a strong feeling of community.
• Simple revenue model: Through a license agreement, stylists pay Sola® weekly rent in advance through electronic funds transfer for the use of their private studio, based on a one- or two-year agreement.
• Low-turnover: Career-oriented stylists and high satisfaction results in a minimal turnover.
• Excellence: Superior customer service, attention to detail, and Sola® Salon Studios' goal of creating customers for life. The objective is to find the best site at the best rate and fill it with the best stylists.
• Social media resources: Sola® is the leader in social media in this sector in the US and Brazil. It has extensive online social media and digital resources for its country master franchisees and franchisees.
What is Sola® Salon Studios looking for in its franchisees?
The Sola® Salon Studios country master franchise will be from one of the following groups: restaurant developers and operators with real estate experience, hospitality or customer service-based businesses, existing master franchisees, franchisors or multi-unit franchisees, real estate and property development and management businesses, or commercial and residential decoration and fit-out groups.
What support and training do Sola® Salon Studios franchisees receive?
An in-depth US Discovery Day programme includes two days of presentations and Sola® unit visits with senior Sola® executives to discuss all aspects of the franchise system. Once an agreement is signed, there will be one week of intensive classroom training in the US for the master franchisee staff that will be involved with opening, managing, operating and franchising the units in the country. Travel related costs will be paid by the licensee. In-country initial unit start-up training will be provided by a senior Sola® training team from the US. An extensive ongoing online training programme is available for in-country staff.
How in demand is Sola® Salon Studios services right now?
The global beauty sector is extremely large and is largely recession-proof. Sola® allows the top stylists and salon professionals to own and operate their own business with the customers and hours they want. Since Sola® founded this sector in the US in 2004, it has opened 500 units across the US, Canada and Brazil. There is a huge demand by salon professionals for a high-quality place for them to own and operate their own businesses.
How can I get started on setting up my own Sola® Salon Studios?
Complete the enquiry form on this page and a member of the Sola® Salon Studios team will be in touch to talk to you about the franchise and answer any questions you may have about the opportunity.

Request Free Information
Send a free enquiry to Sola® Salon Studios for further information!
Enquire into this franchise today