The information you submit via our enquiry form is shared only with the franchise business(es) that you have selected.
The franchise business will contact you by means of email and/ or telephone only to the email address and phone number you have provided.
By submitting the enquiry form you are consenting to send your personal information to the selected franchise business.
You also agree to receive further newsletter email marketing from What Franchise.
Close

spa810
Offers a selection of carefully curated aesthetic and non-invasive medical treatments
Minimum Investment
£70,000
Business Type
Health & Beauty
Funding Support
Third party (banks)
Total Investment
£45,000 + VAT + working capital + unit fit-out
Franchise Fees
£45,000-plus VAT
Expected Revenue After 2 Years
£450,000-plus
About spa810
spa810 (pronounced spa eight-ten) offers a selection of carefully curated aesthetic and non-invasive medical treatments. The brand offers body sculpting, advanced facials, laser hair removal and a variety of massages, all given by a highly trained and qualified team of aesthetic therapists.
spa810 provides female and male customers with best-in-class treatments and an elevated experience in a convenient retail location. Massages, facials and skincare treatments are offered using market-leading, FDA approved technologies administered by professionals. Included in spa810's suite of medical technologies are state-of-the-art lasers for hair removal and non-surgical fat reduction equipment.
How does the spa810 franchise model work?
As a management franchise, spa810 allows those aspiring to own and operate their own aesthetic clinic a proven model to follow. The spa810 brand fills a much-needed service offering and experience in the market for providing high quality, trusted, results-driven treatments which provide a professional and reliable alternative to the independent, fragmented and inconsistent offerings provided at a local level.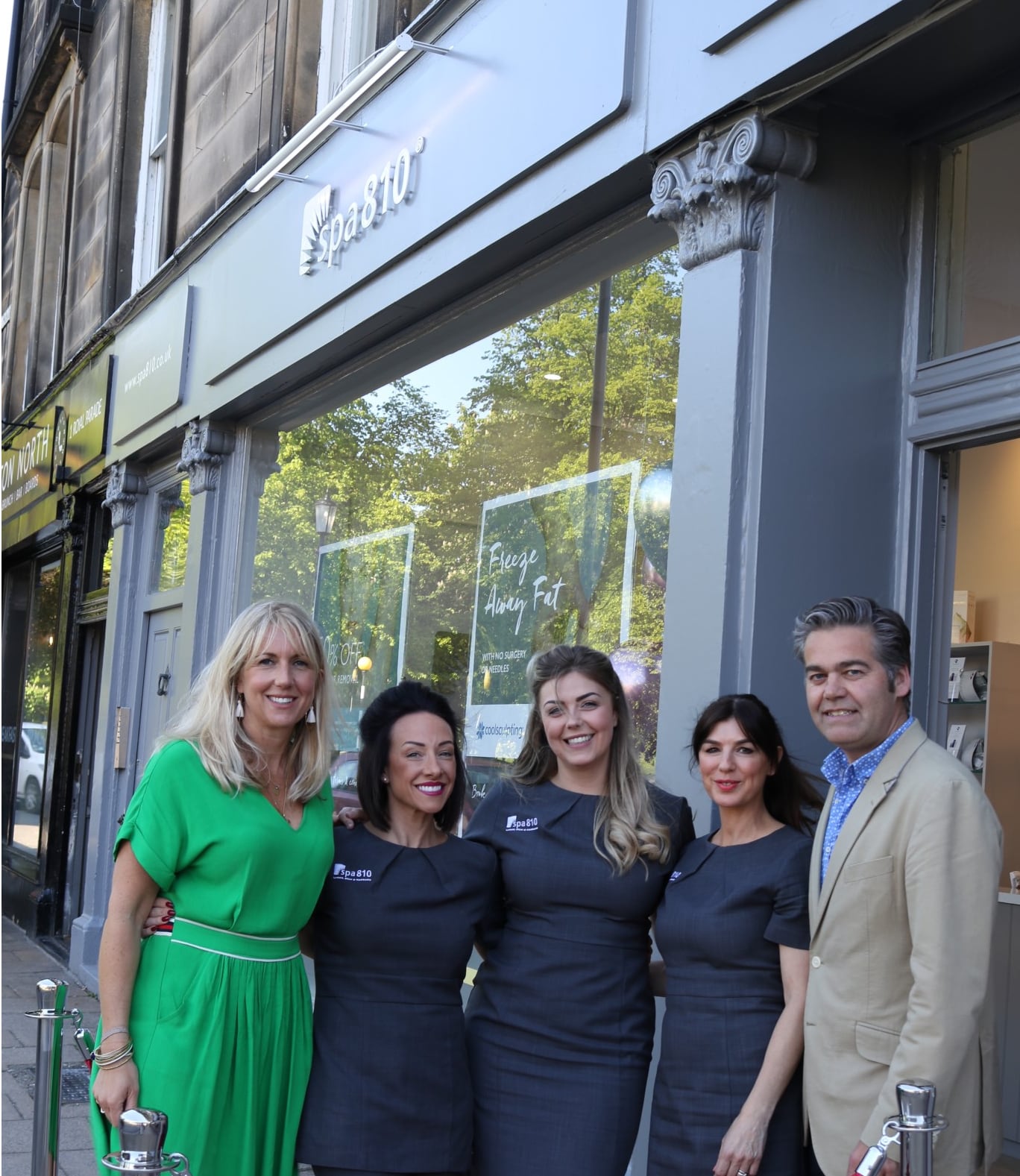 What is spa810 looking for in its franchisees?
Those with business experience is helpful but not essential and/or those working within the sector, wanting to realise their goal of owning their own aesthetic clinic.
What training and support does spa810 provide its franchisees?
Full training is provided to franchisees along with treatment-specific training for the therapists from spa810's device partners. spa810 provides a seamless onboarding experience, project managed site fit-out, integrated POS and financial software, funding options to the guests for their treatments (if required), as well as having a healthcare professional associated with the spa810 business to defer to for medical advice. All this means that franchisees can trust the model.
How much does a spa810 franchise cost?
The franchise fee is £45,000-plus VAT. Banks will loan from 50 per cent of the total investment. A full financial model is provided to prospective franchisees to ensure they are familiar with the business and the investment required. Strong margins across the brand's 'pillar' treatments and recurring revenue opportunities from multiple cross-selling treatments, makes spa810 a good investment.
What locations or territories is spa810 looking to operate in?
There are territories available UK-wide.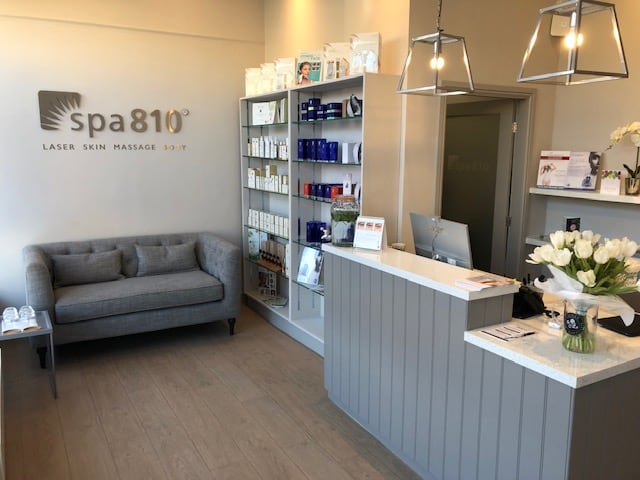 What are the franchise terms of agreement and renewal?
It is a five-year renewable franchise agreement.
How in demand are the services that spa810 provides?
As an example, the brand had over 700 active clients in its first year of trading.
Why is a spa810 franchise a good investment?
The aesthetic treatments sector is an increasingly large part of the health and beauty sector with an estimated value of $23bn globally by 2023. With the focus of demand being more on professional, reputable and trustworthy practitioners and therapists, it's important to provide a professional operation with spa810 allowing those from outside the sector the opportunity to get involved and be part of it.
How do I start setting up my own spa810 franchise?
To find out more, or to request further information on franchising with spa810, complete the form below and click on the 'Request Free Information' button now.

Request Free Information
Send a free enquiry to spa810 for further information!
Enquire into this franchise today