The information you submit via our enquiry form is shared only with the franchise business(es) that you have selected.
The franchise business will contact you by means of email and/ or telephone only to the email address and phone number you have provided.
By submitting the enquiry form you are consenting to send your personal information to the selected franchise business.
You also agree to receive further newsletter email marketing from What Franchise.
Close
Did you know?
ColourFence has outlets available across the UK
Request free information in just 60 seconds!
Take the first step in becoming your own boss!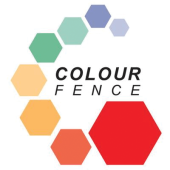 ColourFence
Provides fencing made from COLORBOND steel designed to survive the elements for a guaranteed 25 years
Minimum Investment
£20,000
Business Type
Homecare & Property Maintenance
Expected Revenue After 2 Years
N/A
In Brief
No competition – exclusive product with compelling advertising and a 25-year guarantee. Easy start-up - bank funding is available for up to 50% of capital, with no construction experience required. No direct selling – lead generation from referrals and traditional advertising methods. Bespoke training package tailored to enhance your previous business experience. High-profit potential - gross profit margin of around 50% and low monthly fees of just £120 a month or 1.5% of sales.
About ColourFence
The story of ColourFence begins on the sunny shores of Australia. Climar Industries Ltd conquered 45 per cent of the fencing market in Australia with lightweight fences made using COLORBOND steel. Setting its sights on a new adventure, ColourFence Franchises was born in 2003 with the aim of breaking into the UK.
In a market without non-timber fencing alternatives, the company has grown to over 50 franchises - most with a turnover above a £250,000 each year.
Proud homeowners struggling with wood rot, flaking paint, and costly maintenance of their fences quickly saw the value in a maintenance-free product that could withstand gale force winds. Once installed, the fence is guaranteed to last without corrosion for 25 years. This is achieved through the combination of a light-weight alloy and a self-healing zinc coating.
Installed fences are capable of withstanding wind gusts up to 130mph. The only maintenance needed is a quick hose-down every so often to keep the paint fresh and bright.
ColourFence Franchises have a unique offering in the UK with their closest competitor being timber fences. The allure of fencing without hassle is clearly valuable to home and business owners alike.
The experienced team behind ColourFence are dedicated to providing value to customers and business owners. With a clear value proposition that doesn't rely on 'hard selling', they've grown a countrywide presence in the UK through word of mouth and targeted marketing campaigns.
How much does a ColourFence franchise cost?
The initial franchise fee is £19,995. It includes your ColourFence franchise license, a discount on materials, free display components, initial stationery, distribution of 80,000 leaflets, a website, and an in-depth training program tailored to your personal needs.
In addition, you need to have access to £15,000 to £20,000 of working capital to get started. This capital should cover your running costs while you are working to become profitable. It will cover a vehicle, technical equipment, and local advertising.
The total available capital you'll need is between £35,000 and £40,000.
In the past, the majority of franchisees have invested the money themselves, while others secured a small loan. Although you can apply for a bank loan of up to 70 per cent of the cost, the minimum amount ColourFence expects you to generate from your own sources is £20,000.
Do I need experience in construction to run a ColourFence franchise?
Not at all! ColourFence is not looking for builders or construction workers (although any hands-on experience doesn't hurt), the franchise is looking for people with good business management skills. When you start out, going on-site and checking in with clients and your team will give you invaluable experience and better control over your startup costs.
Once you're confident in your team's ability to get the job done without incident, your role will transition to sales, marketing and administration.
As the business owner, your primary tasks are related to leads generation, scheduling projects with accurate estimates, customer satisfaction and actively marketing your business.
What yearly cost obligations need to be fulfilled when you're a ColourFence franchisee?
On top of the upfront costs, you will be expected to pay a small monthly franchise fee. Unlike other franchises, this fee is very reasonable at £120 a month or 1.5 per cent of your sales. To ensure you are a successful franchisor, you will be expected to spend at least £10,000 per year for the first two years on sales and marketing activities. Beyond your first two years, your contract will require you to spend 10 per cent of your sales revenue on local marketing each year.
How much profit can you earn with a ColourFence franchise?
The cost of the materials you will use to install a ColourFence is fixed and easy to predict. On the other hand, labor costs throughout the UK fluctuate, making an exact margin difficult to provide. ColourFence states most franchisees have a gross margin of around 50 per cent. What profit you make from that is entirely up to the efficiency of your business.
Did you know?
ColourFence has outlets available across the UK
Request free information in just 60 seconds!
Take the first step in becoming your own boss!
As you reach 150 installations per annum (turnover of around £210,000), you'll spend more time on sales and management, and further optimising your profit margins.
Are there any ColourFence alternatives in the UK?
The closest product to Colourfence is traditional fencing made with timber. Wooden fences are known to suffer from a multitude of issues and need a high level of maintenance. ColourFence's main selling point is the longevity of its fences, which require limited upkeep. The most maintenance a consumer needs to do is a hose it down once every so often to keep the paint clean. Pricing for a fence made with Colourbond steel is calculated according to the savings you would make over a 25 year period with a wooden fence.
How can I find a ColourFence franchise for sale?
There are over 50 ColourFence franchises currently active in the UK. Occasionally, an owner will list their Colourfence franchise for resale. If you'd like to purchase a pre existing franchise, contact the head office by email for more information.
Why choose a ColourFence franchise over other home improvement franchise options?
There is a complete lack of competition for ColourFence products in the UK market. The exclusivity of the product, combined with years of experience in both marketing and franchises, makes ColourFence a confident choice.
You do not have to make direct sales as the system relies on word-of-mouth referrals and traditional advertising techniques. ColourFence is a product you can believe in and sell with pride thanks to the consistent product-quality and 25-year guarantee.
What training and support does the ColourFence franchise offer?
Included in the franchise fee is detailed training tailored to your individual needs. You'll cover everything from on-site surveys to administrative tasks.
You'll start by learning the practical installation method inside-and-out along with site surveying techniques. Most importantly, tried and tested sales and marketing methods specific to ColourFence will help you get up and running as quickly as possible. The team will teach you administrative methods to best reduce your costs and manage your employees efficiently.
You'll get training relating to all aspects of running the business. Training is tailored to your strengths and weaknesses. For example, if you have experience in construction, you'll spend more of your time looking at marketing strategies and learning management skills.
The head office (situated in South Wales) is there to help. If you have any questions or difficulties, answers are just a phone call away. If you don't succeed, ColourFence won't make money - so they are invested in your success.
How do you apply for a ColourFence franchise?
To get the process started, you can request a franchise profile form by sending a quick email to the ColourFence franchise team. You will be advised on your unique position, area choice, and capital constraints.
Support is given every step of the way. From a solicitor drawing up the legal documents in easy to understand English to drafting a detailed business plan - everything follows a clear process.
If you'd like to do a little bit of extra reading, download the ColourFence franchise prospectus to read case studies and dive a little deeper.
Discover more by clicking the enquiry button found on this page. ColourFence will not push you to buy but rather aim to see if you are the right fit for its business
model.

Request Free Information
Send a free enquiry to ColourFence for further information!
Enquire into this franchise today