The information you submit via our enquiry form is shared only with the franchise business(es) that you have selected.
The franchise business will contact you by means of email and/ or telephone only to the email address and phone number you have provided.
By submitting the enquiry form you are consenting to send your personal information to the selected franchise business.
You also agree to receive further newsletter email marketing from What Franchise.
Close
Fantastic Services
Fantastic Services provides a range of home services – from cleaning and gardening to pest and waste control
Minimum Investment
£1,500 - £ 200,000
Business Type
Homecare & Property Maintenance
Expected Revenue After 2 Years
£80,000
About Fantastic Services
Over the last decade, Fantastic Services has successfully built one of the most diverse franchises in the UK with an impressive portfolio of over 25 domestic and commercial property services and a number of innovative business management solutions. The company has more than 500 franchise partners across the UK, the US, and Australia.
On an average day out in London, you are sure to spot at least a few of the hundreds of Fantastic Services vehicles that roam the busy streets of the capital. From professional cleaning and regular domestic care to gardening, handyman, pest control and much more – the potential for investment and business growth is tremendous.
Fantastic Services by numbers
• 25-plus property maintenance services
• 10-plus years of experience
• 50,000-plus customers each month
• 2,000-plus Fantastic professionals
• 500-plus franchise partners on three continents
• 500-plus staff experts who offer their sales, customer service and marketing support to our franchisees
• £6m-plus invested in technological solutions
While the sheer size of the brand and its flexible franchising model are feats on their own, these are hardly the most exciting aspects of Fantastic Services. What truly stands out is the brand's focus on technology and innovation.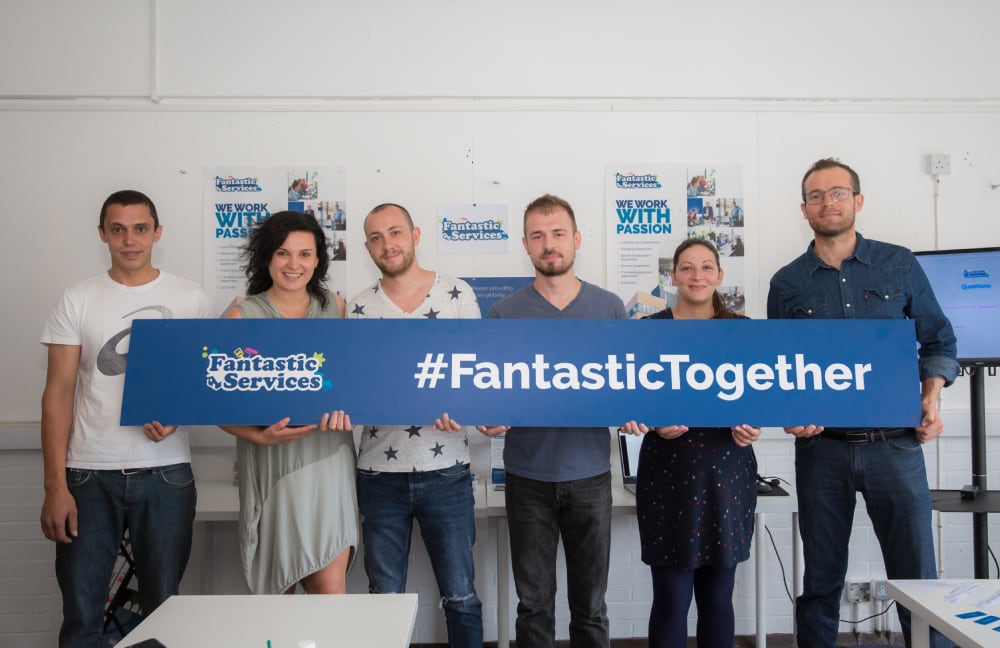 A franchise driven by technology
The company has developed its very own, custom-built customer relationship management system (CRM) to automate all sorts of processes that help franchisees run their businesses. With many cost- and time-saving capabilities for optimised service provision for anyone who operates as part of the network, the system ensures minimum hassle for Fantastic Services franchisees. Among many functionalities, the system is able to analyse any given job that has been booked by a customer and automatically fit it into the workday of a technician based on their qualification, set of skills, professional equipment, and even their proximity to the client's property.
The CRM system is linked to easy-to-use mobile apps - BFantastic and GoFantastic, which can be downloaded on both Android and iOS devices. The applications and the CRM system guarantee that the job booking, service delivery and business management processes are executed fast and in real-time.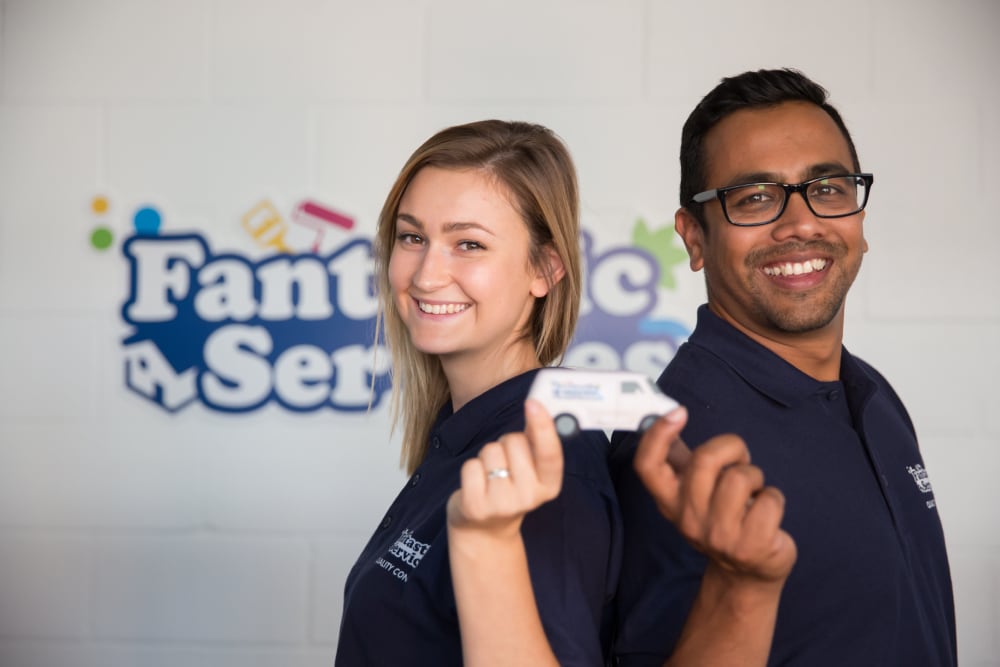 How does the Fantastic Services UK franchise model work and how much does a UK franchise cost?
Fantastic Services has developed four types of franchise programmes to suit different business needs and levels of investment.
Working franchise
Owners of small local businesses or self-employed tradespersons can invest in a low-entry local franchise business. Here the franchisee will provide a selection of Fantastic Services' property maintenance services in their area. Based on their skills, experience and equipment, they will build their own team(s) and ensure that their service delivery is in line with the brand's quality standard. Experience in their field of work is important, however, assistance with further training and obtaining additional qualification/certification is available.
Investors have the choice of five distinct franchise opportunities to choose from:
• Cleaning (domestic cleaning, deep cleaning, window cleaning, carpet cleaning and oven cleaning). Investment level: from £1,780
• Maintenance and repairs (handyman, electrician, plumbing). Investment level: from £2,205
• Garden and outdoor (gardening and landscaping). Investment level: from £2,055
• Removals. Investment level: from £2,830
• Pest control. Investment level: from £1,840.
Each of Fantastic Services' franchises use a similar business model and all guarantee a supply of customers. Each franchisee's workload can be managed using the franchisor's bespoke online systems.
Managing franchise
This type of franchise partnership will give you the opportunity to manage several local franchise units in a particular area. You will be responsible for recruiting or replacing, coaching and directing your local franchise partners, as well as ensure the quality of their workmanship. Leadership skills and managerial experience are an advantage, however, comprehensive training can be given.
Investment for Fantastic Services' area developer and master franchise options range from £30,000-£150,000.
Area developer
You will represent the company in a specific area in the UK and develop the brand in your location by recruiting and managing your franchisees. You must have a business mindset and experience in a managerial role. Additional training and assistance are available, if required.
Master franchise
You will invest in the right to represent the Fantastic brand exclusively in a large undeveloped geographical location or a new country. This opportunity requires franchisees to take on more of a management role, as they're responsible for the Fantastic Services business in a whole city or country. Your responsibilities include sub-franchising and independently managing a number of franchise businesses, applying Fantastic Services' proven business model in your locale, developing services in accordance with the brand's standards, procedures and practices. Business management experience and skills are key. You will still have access to all the brand's tools and technological solutions to help establish and run your master franchise business.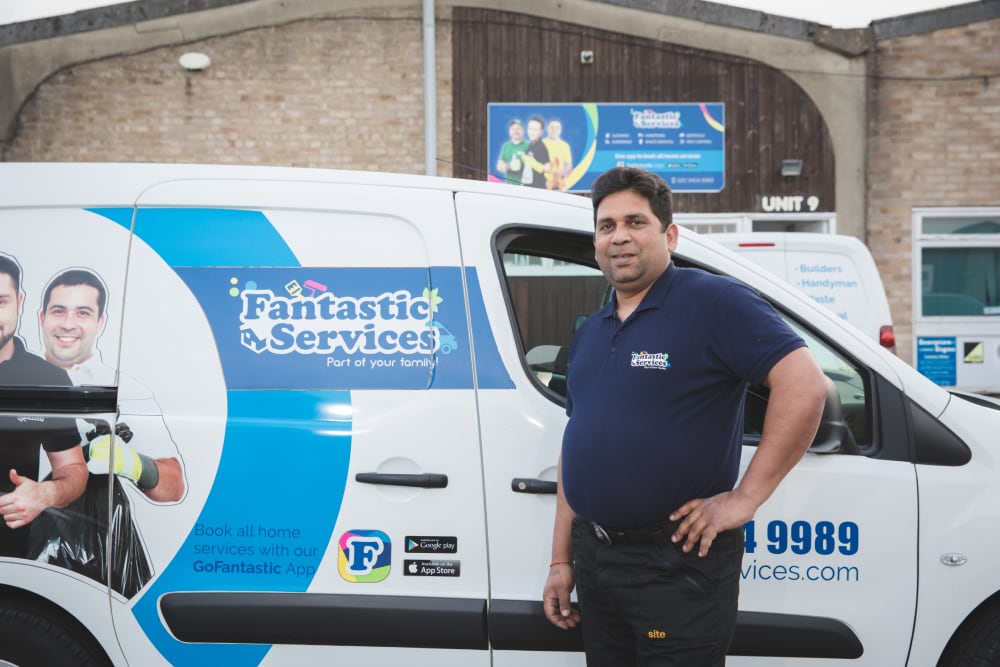 What are the perks of running a Fantastic Services franchise?
It all starts with a simple and hassle-free on-boarding process. Fantastic Services has a fully automated online training platform which allows franchise partners to quickly and effortlessly get onboard with standards, procedures and service requirements.
What level of support does Fantastic Services offer franchisees?
Master franchisees and area developers, as well as managing and local franchise partners, can benefit from ongoing support in every area of operating their successful business. From the very beginning, franchise partners receive professional support and guidance by the same managerial team that has grown the Fantastic Services brand. The company handles all the online marketing to generate leads and makes the locally available services as accessible as possible to the public. Franchisees focus their effort on managing their business and providing customers with a high-quality service.
Sales support
You can rely on guaranteed job leads and a growing client base with the help of talented sales experts, who are experienced and have undergone extensive training that helps them maintain a high conversion rate of more than 50 per cent. An effective sales process is backed by attractive deals like the Fantastic Club's membership programme and bundles of discounted services. The committed sales agents use a personalised and customer-oriented approach with every client they are dealing with.
Marketing support
The franchise's marketing efforts are directed towards improved brand recognition through participation in various socially significant campaigns. Fantastic Services employs a range of effective marketing, SEO, PR and social media strategies that render measurable results.
Onboarding support
Franchise partners are provided with comprehensive onboarding support, based on the type of franchise they have invested in. Local franchisees pass all courses on the Fantastic Academy online platform and can get assistance with acquiring equipment. Managing franchisees, area developers and master franchisees will be trained on how to recruit and onboard their franchisees and quality control managers, and more. All partners learn how to use the business management online systems.
Customer support
Fantastic Services' 24/7 call centres will help your customers with their enquiries and issues. Experienced and qualified customer service agents ensure that clients are assisted up to their utmost satisfaction.
High-end technology
Fantastic Services has worked for years to create several ground-breaking technological solutions for its industry. Franchisees gain access to the full technical package that grants access to their unique CRM system and mobile applications.
Standardised service provision
The company has designed and developed over 25 services that are fully standardised. This means that all technicians aim to achieve specific standards of quality in order to bring complete satisfaction to the end consumer. In addition, the monthly expenses for any given service become easy to calculate.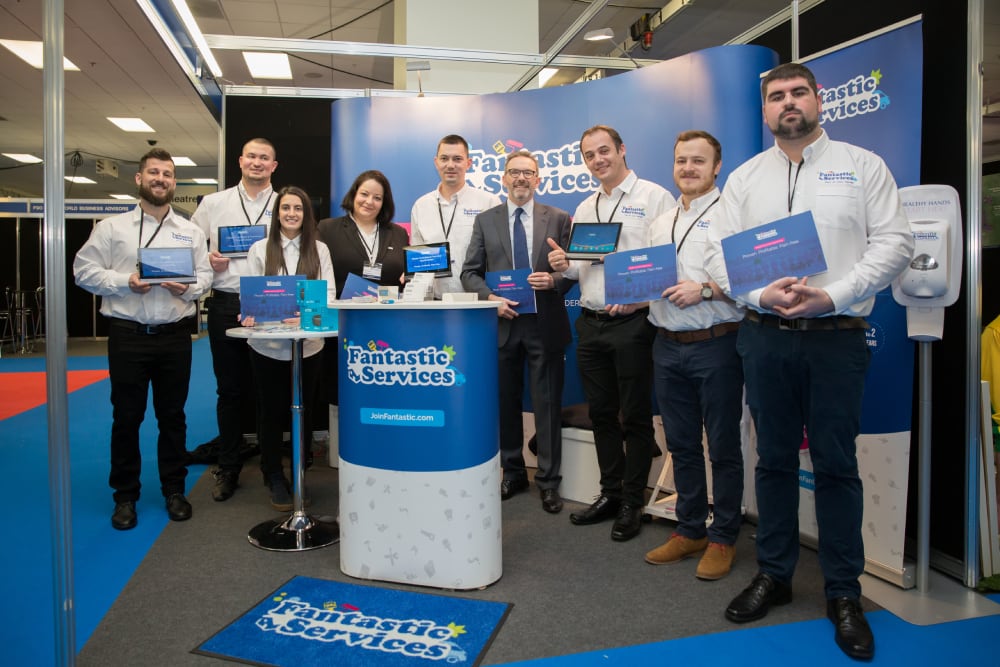 What skills or experience do you need to become a Fantastic Services franchisee?
Franchisees don't need any industry experience for four out of the five working franchises offered by Fantastic Services.
The exception is the maintenance and repairs franchise, for which franchisees must have practical experience of home maintenance and repairs and possess relevant plumbing and electrical qualifications.
All Fantastic Services franchisees must be computer/smartphone literate, reliable, good with people, and physically fit. They must also possess a clean driving licence.
Some of the Fantastic Services franchises require franchisees to have their own vehicle and tools/equipment.
Business management and sales and marketing skills are an advantage for the master franchise.
What locations or territories is the Fantastic Services franchise looking to operate in?
Master franchises are available throughout the UK and worldwide.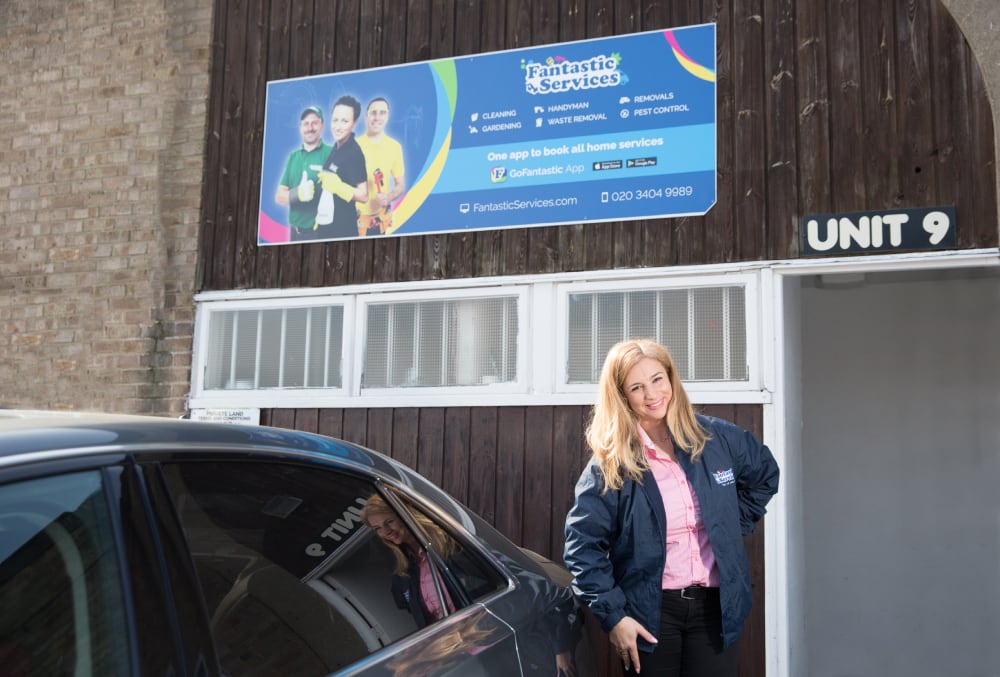 Why is the Fantastic Services franchise a good investment?
This franchise is low cost and, considering investors are trained in Fantastic Services' tried-and-tested systems, relatively low risk for the right candidates. However, as with all franchises, thorough research into the business is advised before making any type of commitment.
Many Fantastic Services franchisees have started off by offering a single service, growing their businesses by bolting on additional services as and when they are in a position to do so.
According to the company, demand for its services has increased steadily since it opened for business, particularly from time-poor domestic customers who, for example, need their house cleaned to a high standard on a regular basis or require the services of a reliable handyman.
A particularly attractive feature of the Fantastic Services franchise offering is that the franchisor finds customers for its franchisees. In addition, to encourage brand loyalty, customers can join the Fantastic Club, where for an annual fee they receive discounts on the usual rates charged by franchisees and benefit from exclusive deals.
Fantastic Services' use of technology, such as its bespoke customer relationship management system and branded app, means that for franchisees many of the processes required to manage the business have been streamlined, while customers can book a range of services quickly and conveniently wherever they are.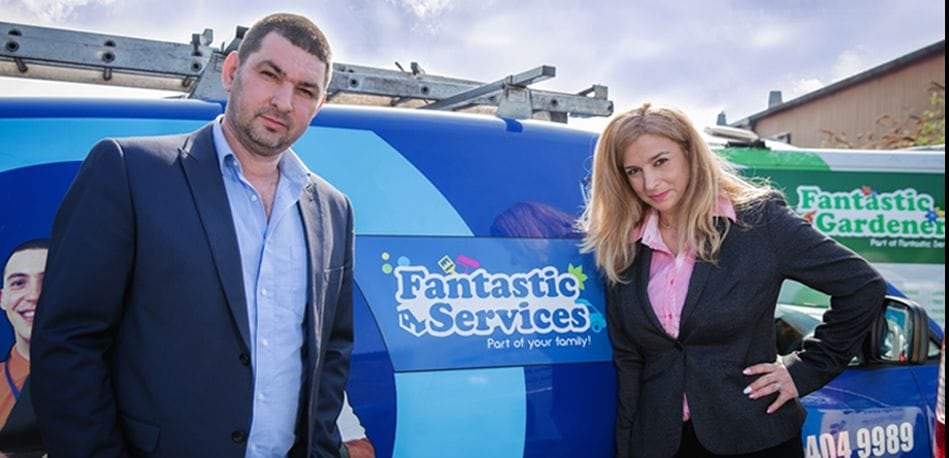 Where in the UK is the Fantastic Services franchise based?
Fantastic Services' headquarters are in London.
How can I get started on setting up my own Fantastic Services business?
To start the ball rolling, request further information on Fantastic Services' franchises using our simple enquiry form on this page.
A representative from the company will then make contact and arrange a no-obligation meeting to discuss the franchise in-depth, which will take place either face to face or online.
Fantastic Services will want to know about your previous experience and qualifications, plus what your expectations and goals are.
Both parties will then agree on the best franchise option from within the Fantastic Services portfolio, as well as investment levels.
While the franchisee recruitment process gives a franchisor a chance to get to know would-be franchisees and their suitability to join its network, it's also a good opportunity for potential investors to find out more about the franchisor, its position in the market in which it operates and how it runs its business.
To find out more or to request further information on franchising with Fantastic Services, click the 'Enquire Now' button now.
Request Free Information
Send a free enquiry to Fantastic Services for further information!
Enquire into this franchise today