About GutterPRO
GutterPRO have successfully launched over 20 Franchises in the last year
Gutters need maintenance to remover debris and demand for GutterPRO services is strong.
£5000 Fast-start Guarantee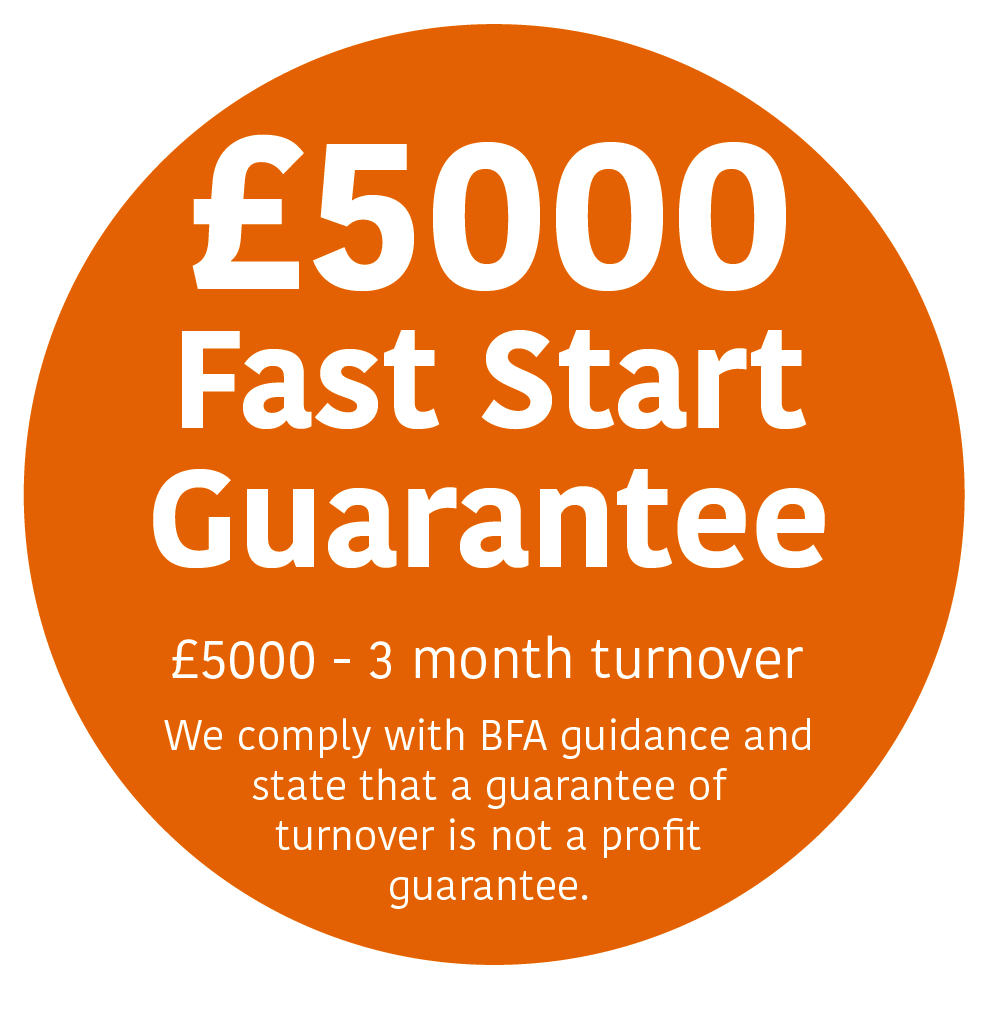 In your first 3 months. GutterPRO guarantee every new Franchisee £5000 of business – that's about 60 jobs – or they will top you up themselves. However to date every GutterPRO Franchisee has exceeded this figure, with some close to the £10,000 level.
Up to 100% Finance
Is available via the Government's Start-up Loans Scheme.
How we are different?
"Safe and sound, we do it from the ground." Using long carbon-fibre poles and powerful vacuums - this approach eliminates the risk of working at height and makes for an efficient service.

The GutterPRO brand ethos is founded on PROfessionalism– smart vans, uniforms, online tracking and our GutterPRO service pledge. All very important as most of our clients are "owner-occupiers" and PROfessionalism certainly generates referrals.
GutterPRO Single Van Franchise Package £9850+vat
Clearing kit
Cleaning kit
Survey Camera wifi enabled.
Branded GutterPRO apparel
Wet weather work- wear.
Orange and blue GutterPRO branded van "wrap"
All marketing paid for and managed for the first 3 months.
Full head office training
Onsite support at the outset and ongoing.
Franchisees lease or buy their vehicle
Management Franchise
Start a GutterPRO Management Franchise and defer 30% of your initial investment. This means an initial investment of £12,850+vat and an exclusive "Territory" 3 times the standard size, begin with a single van and then a second vehicle in the second year. It's called the GutterPRO Management Franchise Pathway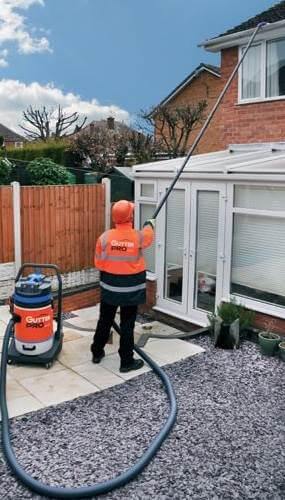 Potential Profit: Year 1: £23k Year 5: £50k
The GutterPRO model points towards profits of £23k in the 1st Year - from a standing start. By adding more clients, and gaining more referrals, profits should increase to £33k, £39k, £44k and £50k+ in the 2nd, 3rd, 4th and 5th years respectively.
Online and Offline Marketing
Flyers and leaflets coupled with Google and Facebook- the 'toolkit' combines the best of online and offline promotion. Don't worry if you're not an online expert. GutterPRO training will show you all of 'the tricks of the trade' to generate cost effective bookings online.
4-Season Business
SPRING – It's time for the big clear up.
SUMMER - Plant growth needs to be cleared.
AUTUMN - Falling leaves means gutters need clearing.
WINTER - The British weather means brisk business.
Active, Outdoors and Chemical Free
Let's face it, we spend enough of our lives working, so why not do something that is active and outdoors. And when it rains, your GutterPRO kit includes wet weather work wear.
Full Training and Support
Of course, GutterPRO includes, full training, class room and hands-on covering operations, safety, sales and marketing. And then we will be shoulder-to-shoulder during your first week coupled with ongoing support.
Awareness Days
September
Thursday 21st Telford 10.30pm

October
Friday 20th Reading - 1.30pm
Saturday 21st Reading - 10am
Friday 27th Telford - 1.30pm
Saturday 28th Telford - 10am
Now is the time to investigate GutterPRO.