The information you submit via our enquiry form is shared only with the franchise business(es) that you have selected.
The franchise business will contact you by means of email and/ or telephone only to the email address and phone number you have provided.
By submitting the enquiry form you are consenting to send your personal information to the selected franchise business.
You also agree to receive further newsletter email marketing from What Franchise.
Close
Did you know?
The Christmas Decorators has an expected revenue of Six-figure profit after 2 years!
Request free information in just 60 seconds!
Take the first step in becoming your own boss!
The Christmas Decorators
Provides expertise in the design and installation of Christmas lighting and decorations for the inside and outside of homes and businesses
Minimum Investment
£25,000
Business Type
Homecare & Property Maintenance
Total Investment
£25,000 and £20,000 working capital
Expected Revenue After 2 Years
Six-figure profit
About The Christmas Decorators
Be part of The Christmas Decorators – the United Kingdom's favourite seasonal decorating company.
The Christmas Decorators designs, manufactures and installs spectacular festive decorations and lights to homes and businesses both indoors and outdoors across the UK.
As a Christmas Decorator, you will be offering a professional service from the initial decoration concept through to takedown. With a keen eye for detail and a team of fitters supporting you, you will work in partnership with your clients to make their Christmas, seasonal, or event decoration dreams come true.
You will benefit from the brand's prestigious reputation and growing portfolio of A-list clients. Franchisees provide showstopping decorations for big brand names such as Harrods, O2 stores, and Grosvenor Casinos.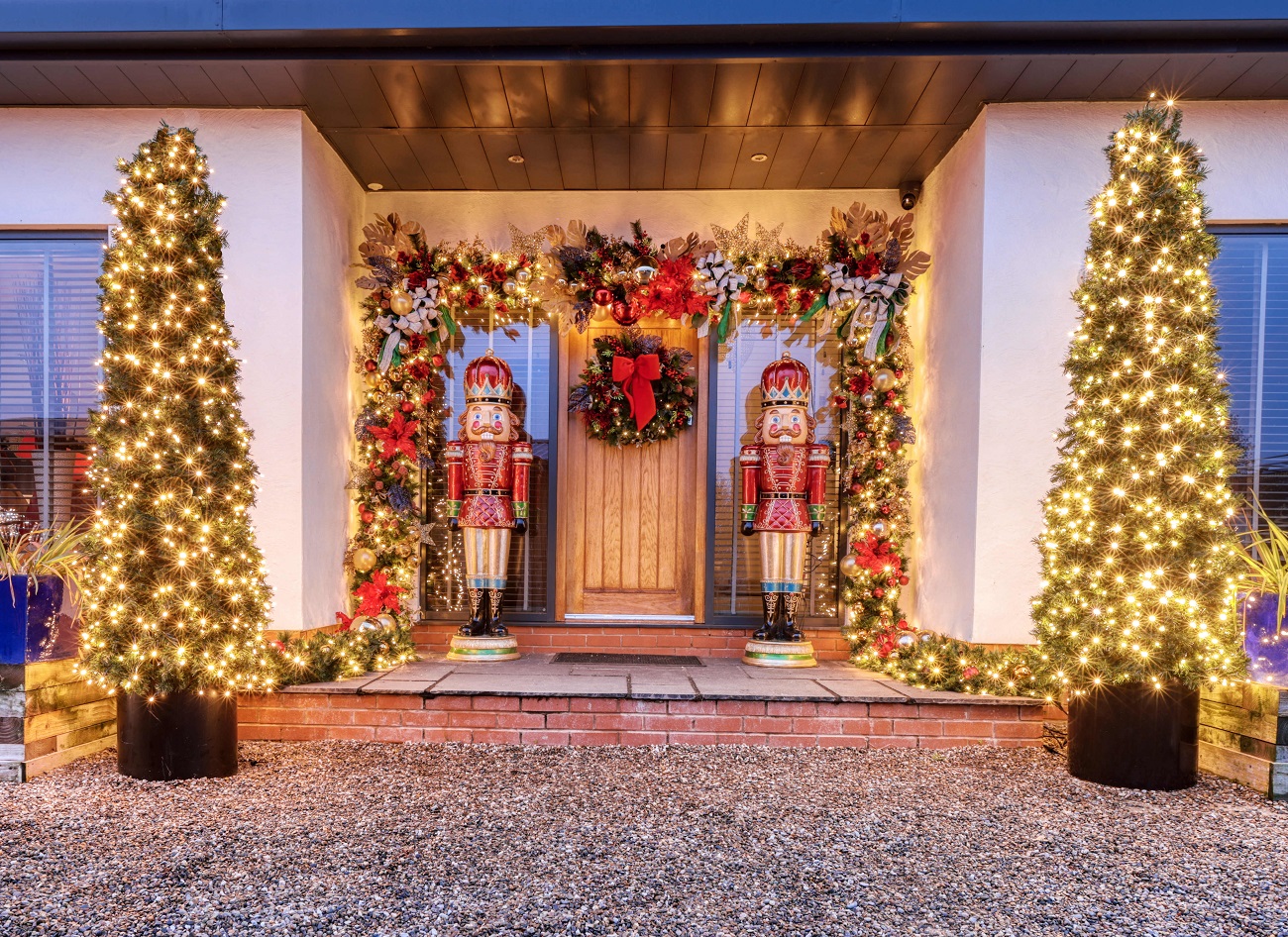 How does The Christmas Decorators franchise model work?
Franchisees become Christmas decorators, offering a unique service to both commercial and residential clients.
The Christmas Decorators franchisee will fulfil different roles at different times in the year. Over the spring and summer, you will work on the marketing of your new franchise, attend corporate events to network and build a customer base, then start to make appointments and sales.
In September, you will begin to plan your jobs for all your clients by checking and testing all the stock and making new orders as required, filling your diary with install dates. By October, you will begin to do some commercial installations.
Unsurprisingly, The Christmas Decorators franchise work becomes intense over November and December because you will need to work long hours and seven days a week to ensure that the installations are completed to the necessary standard. You get Christmas itself off although a member of your team needs to be available if required and then starts again at New Year and sometimes before when you will have to take the installations down and pack everything away until the next year.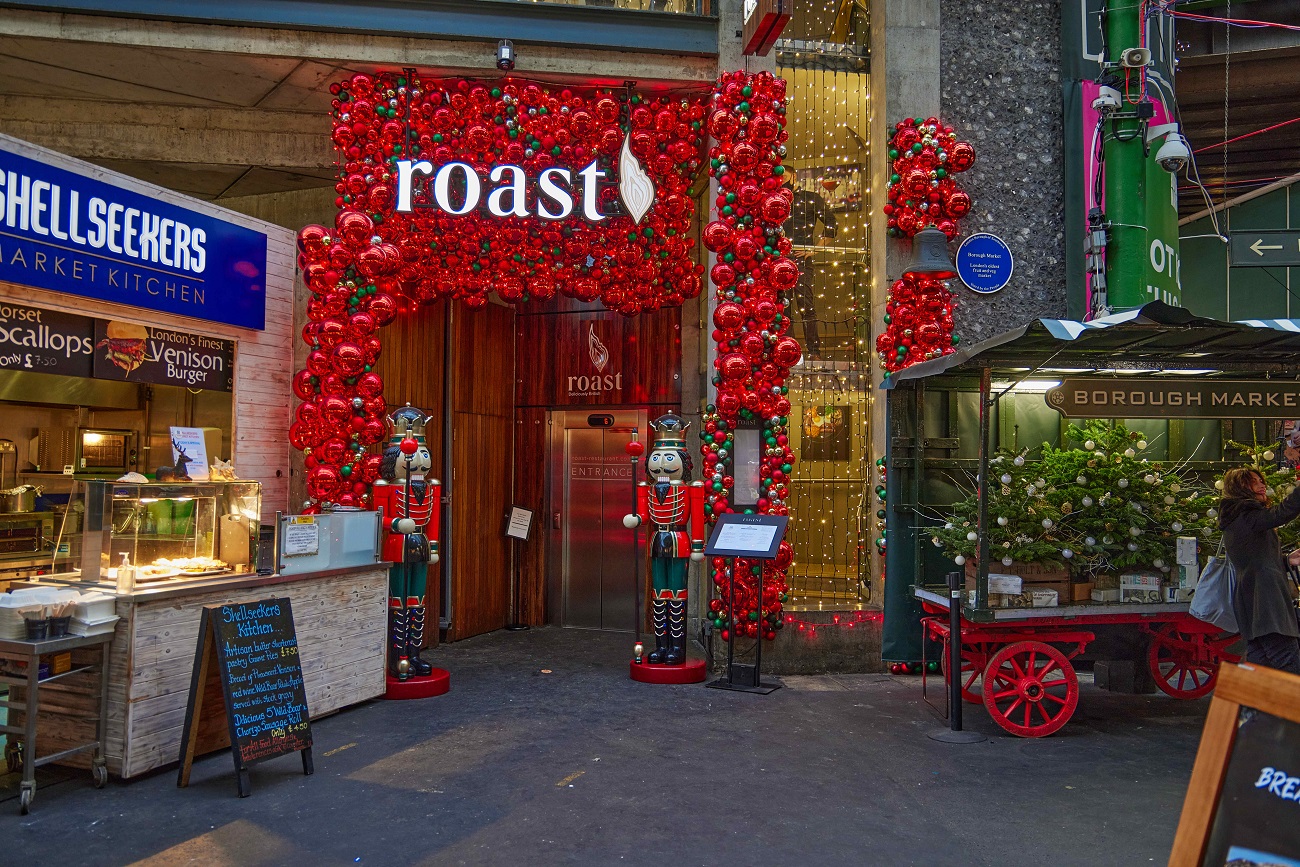 How much does a The Christmas Decorators franchise cost?
The Christmas Decorators currently operates successfully in 40 areas across the country and is rapidly expanding due to ever-growing demand from our local and national clients.
You will need an initial cash investment of £25,000-plus VAT, plus, minimum additional working capital of £20,000 for the day-to-day running of the business. The Christmas Decorators can support you through the process to apply for additional funding if required.
Joining The Christmas Decorators gives you the earning potential of between £50,000 and £200,000 retained gross profit per year.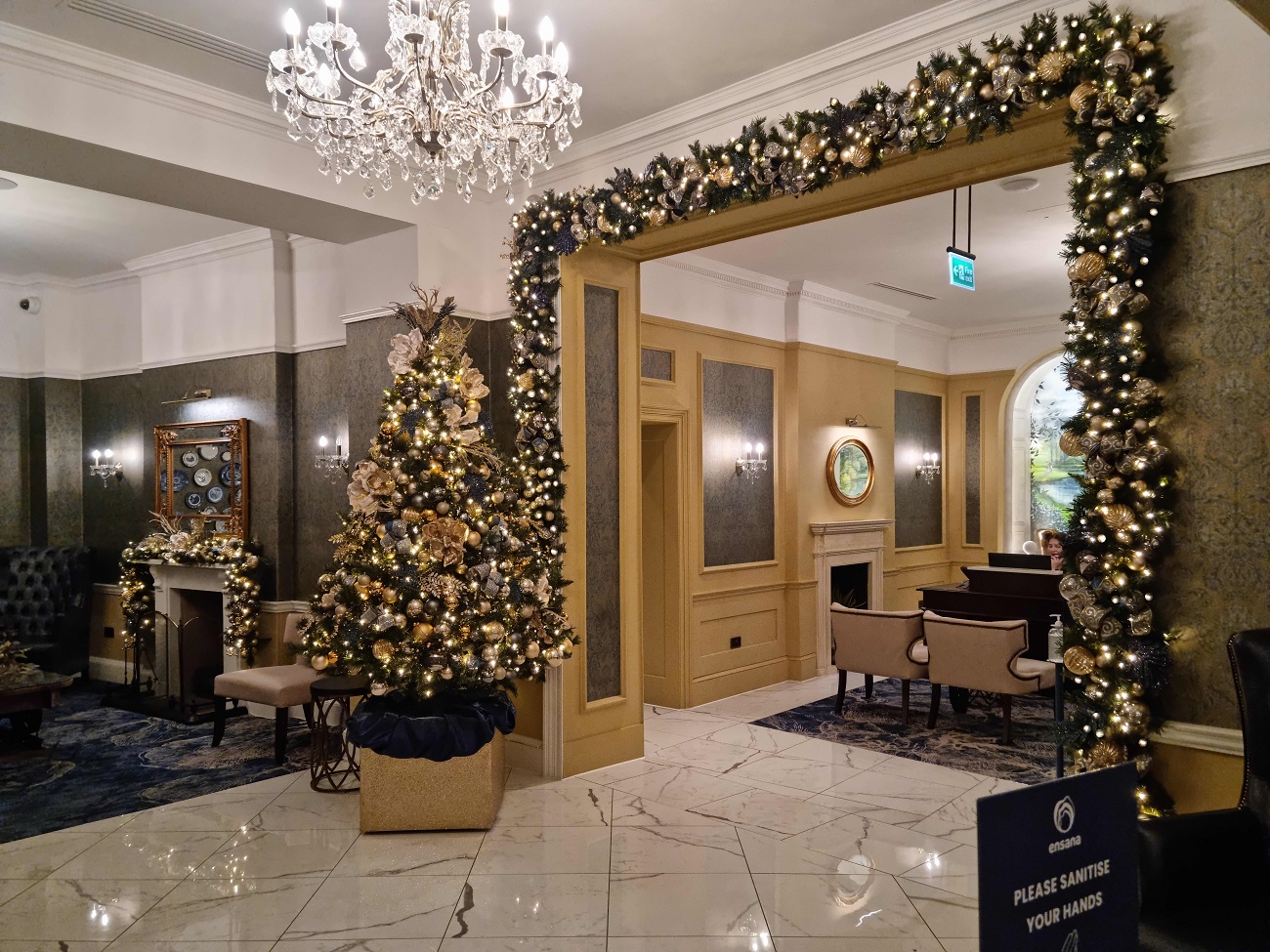 Do franchisees have to pay anything monthly?
Some franchise fees do apply. There is a 10 per cent management service fee on net sales turnover and is taken as one annual payment after each Christmas in January along with a 2 per cent contribution towards national marketing that is capped at £1,000. Franchisees are also expected to spend 2 per cent of turnover locally.
What do franchisees get for their investment?
• The Christmas Decorators gives you all the tools and skills you need to be a successful franchisee and run a profitable business. There's no previous experience needed.
• You will receive nine days of intensive training. This includes a combination of classroom training to understand the business model and hands-on practical training for interior and exterior. Additional training courses are run throughout the year which are open to all franchisees to upskill.
• You will receive continual support from your territory's dedicated business development manager. They will provide you with one-to-one support to grow your business and team, maximise development and business opportunities, and increase profits.
Did you know?
The Christmas Decorators has an expected revenue of Six-figure profit after 2 years!
Request free information in just 60 seconds!
Take the first step in becoming your own boss!
Do franchisees need prior experience?
No, you don't need industry-specific experience. Franchisees come from all walks of life, but they all share a passion for excellent customer service, making their clients' festive decorating dreams come true, and they all have the drive to develop a successful business.
This is an exciting franchise opportunity for self-motivated people, who are driven to run their own business under a successful brand name. If you are not scared of working long hours during the festive period, have an enthusiasm for what you do and have a keen eye for detail with excellent people skills, then fill out the enquiry form on this page.
Will franchisees need an accountant to run the business?
Yes, it is likely that you will have to hire an accountant for the business.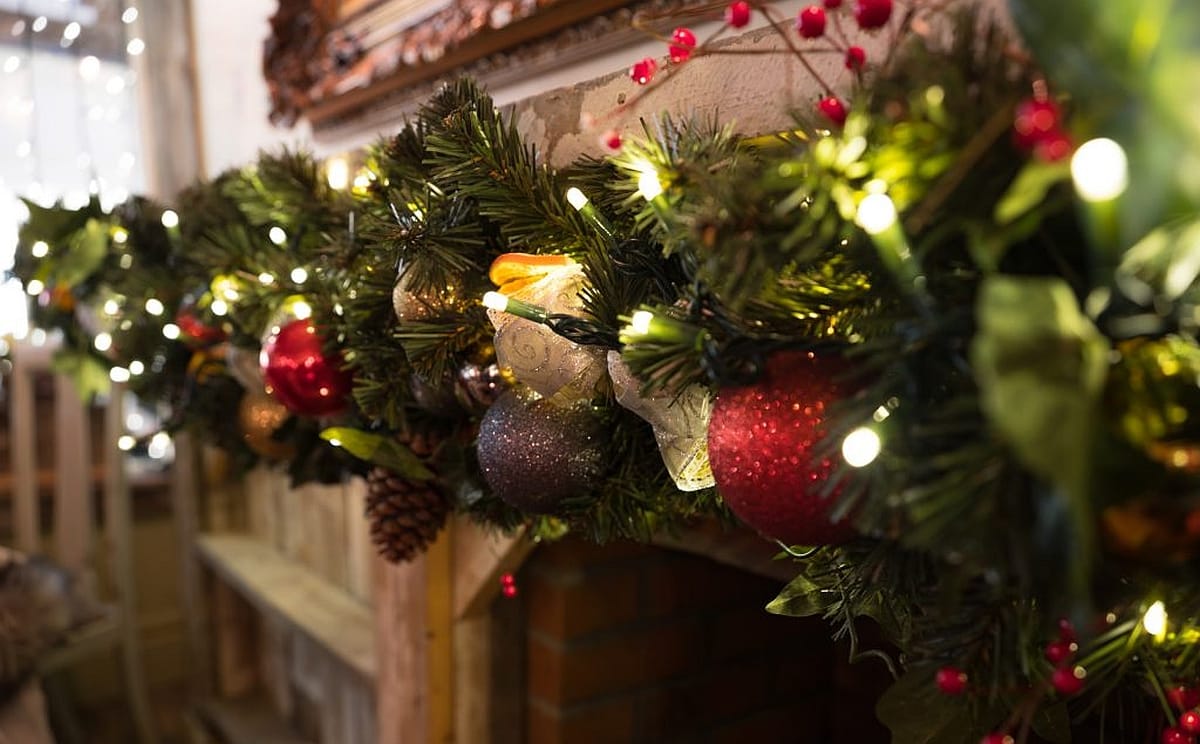 Do The Christmas Decorators franchisees do their own marketing?
Each franchise owner is responsible for marketing in their territory. Although you do have the support of the company's marketing efforts, you need to make use of the sales and marketing programme, PR programmes, promotional materials, and the website you are provided with.
You will have to network and market activity to residential and commercial customers. Word-of-mouth is an excellent source of marketing so ensuring all your clients are happy is very important and valuable in terms of both retaining current business and securing new business.
The Christmas Decorators team will also pass enquiries on and has two national sales managers trying to secure jobs to pass on to franchisees.
Do franchisees get to choose the area?
The Christmas Decorators is rapidly growing and is currently looking for the right people to operate a franchise opportunity across the United Kingdom. It is keen to speak to anyone from the following areas:
• Essex
• Hertfordshire
• Oxfordshire
• Cheshire
• Leeds
• Newcastle
• Durham
• Worcestershire
• Nottingham/Derby
• Aberdeen
• Gloucestershire
• Wiltshire
• Devon
• Cornwall
• Inverness
• Cumbria
Complete the form on this page to enquire about a specific location.
Why choose a The Christmas Decorators franchise?
It is a unique proposition in the franchise industry, offering a great work-life balance and fun. Joining The Christmas Decorators gives you:
- Earning potential of between £50,000 and £200,000 retained gross profit per year.
- Nine-day intensive training course to learn the ins and outs of the business
- Ongoing support through your dedicated business development manager
- Security of being part of a British Franchise Association (bfa) Full Member franchise
- Your own exclusive operating territory
- Consistent repeat business with the opportunity to sign up clients with up to three-year contracts
- The chance to be part of an enthusiastic and fun-loving Christmas Decorator community
- Opportunities outside of the seasonal market to create and sell bespoke decorations for a variety of events, such as weddings, parties, and corporate events
- Access to high-quality products unique to The Christmas Decorators
- Award-winning team to help train and support you throughout the process of becoming a franchisee
How do I apply?
To find out more or if this home-based business can be run part-time, request further information on franchising with The Christmas Decorator by completing the form below and click on the 'Request Free Information' button now.
Request Free Information
Send a free enquiry to The Christmas Decorators for further information!
Enquire into this franchise today