The information you submit via our enquiry form is shared only with the franchise business(es) that you have selected.
The franchise business will contact you by means of email and/ or telephone only to the email address and phone number you have provided.
By submitting the enquiry form you are consenting to send your personal information to the selected franchise business.
You also agree to receive further newsletter email marketing from What Franchise.
Close
Did you know?
The Wooden Floor Store has outlets available across the UK
Request free information in just 60 seconds!
Take the first step in becoming your own boss!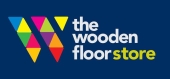 The Wooden Floor Store
The Wooden Floor Store is a global supplier of flooring, specialising in all types of wood flooring from solid to engineered laminates
Minimum Investment
£80,000
Business Type
Homecare & Property Maintenance
Expected Revenue After 2 Years
N/A
About The Wooden Floor Store
The Wooden Floor Store is a global importer of flooring, specialising in all types of wood flooring from solid to engineered laminates. Products are sourced through first hand experience of the manufacturing process and the Wooden Floor Store works closely with the National Wood Flooring Association and other bodies to make sure that everything the company sells complies with the expectations of all its customers.
The Wooden Floor Store and its franchisees supply wood of all thicknesses, from 12mm to 22mm in depth and 75mm to 200mm width. The planks come in either variable or fixed lengths and are all tongue and grooved.
The company is one of the few that has developed its own brands of wooden flooring, including Causeway Flooring, Viking, Sapphire, Green Mountain, Evolution and Harland. In total The Wooden Floor Store has developed over 100 products, managing the process at every stage from forest to shop floor.
The company also imports natural stone and ceramics.
Who is behind The Wooden Floor Store franchise?
The Wooden Floor Company business was begun in Belfast, Northern Ireland, in 1998, on a £500 legacy left by an aunt. It was co-founded by Belfast-born Richard Snape and his childhood friend, and long-time business partner, Ross Nicholl, who studied in Belfast and at the University of Stirling. With the success of their Belfast store, the two expanded into Scotland and established their first store in Glasgow in 2000.
The Wooden Floor Company (NI) Ltd. was incorporated in Northern Ireland in August 2002 and The Wooden Floor Store Ltd. was incorporated in Scotland a month later, reflecting the trading names used in the two different countries – The Wooden Floor Company in Northern Ireland and The Wooden Floor Store throughout the rest of the UK.
The company has grown over the years, opening its sixth store in Falkirk in 2016, and its first franchise, a studio boutique store in Fulham Road, Parsons Green, in 2018.
Richard Snape gained national attention in 2016 when he made a world-record attempt to lay the highest floor in the world at the summit of Kilimanjaro. He carried a packet of wooden flooring along the Lemosho route and, fighting altitude sickness, laid the floor at Uhuru peak — a height of 5,985 metres. Money raised from the climb was donated to The Bradley Logan Memorial Fund.
The company had earlier gained some publicity as suppliers of wooden flooring to the luxury Austrian hotel set of the James Bond movie, Spectre. Snape was named Businessman of the Year by Ulster Tatler Awards 2016.
How does The Wooden Floor Store franchise model work?
Wooden floors enhance the décor of any room and provide a timeless splendour that will increase the character of any home with its warmth, beauty and value for money. It is often said that a house with wooden floors sells faster and for a higher price. They are also easier to clean — having one-tenth of the dust found in a carpeted home — and are a healthier option as wooden floors do not absorb chemicals and pollutants walked into the house on shoes and by pets that might be absorbed into a carpet.
Franchisees will be able to offer exclusive products at highly competitive prices to their customers that are not available to any other retailer as well as big-name brands.
How much does a The Wooden Floor Store franchise cost?
The initial investment is £40,000, and typical total investment is £80,000, although this can vary depending on location.
Is funding or financial support available for a Wooden Floor Store franchise?
Yes, The Wooden Floor Store states that assistance with funding is available. Most banks will look favourably on a franchise as they generally have a better chance of succeeding as a business. Banks are often willing to lend up to 70 per cent of a franchisee's costs, depending on their financial history, with many banks having a local franchise manager or a specialist franchising unit.
What support and training does The Wooden Floor Store offer?
The Wooden Floor Store's two co-founders have a unrivalled depth and wealth of experience and expertise, and will be able to guide their franchisees to success. Franchisees will also benefit from back office systems, training on all operational aspects of the business, and comprehensive marketing and branding support.
Did you know?
The Wooden Floor Store has outlets available across the UK
Request free information in just 60 seconds!
Take the first step in becoming your own boss!
The company will help identify and secure suitable premises and then assist with shop fitting. The company will also teach franchisees and their teams about the products —exhaustive product knowledge being a key to ensuring success — and on how to provide an exceptional service to customers in all ways.
What is The Wooden Floor Store looking for in a franchisee?
You do not require a retail background to become a Wooden Floor Store franchisee. The company is looking for dynamic, passionate, energetic franchisees with great people skills who have the passion and drive to grow their business.
What are the potential earnings from a Wooden Floor Store franchise?
The Wooden Floor Store states that with 20 years of experience to lean on and a proven business to guide them, anyone investing in the company should be able to get their initial investment back within a year, and ambitious individuals could potentially be earning a six-figure sum in year two. There is then an opportunity to expand into a network of stores locally.
Where can The Wooden Floor Store outlets be found?
The Wooden Floor Store has six outlets across Scotland and Northern Ireland: Belfast, Lisburn in Northern Ireland, and Glasgow, Paisley, Edinburgh and Falkirk in Scotland.
The company hopes to triple the number of outlets it has across the UK and is targeting more than 20 showrooms, looking towards franchising as a vehicle for growth.
Are Wooden Floor Store franchises available for resale?
At present, The Wooden Floor Store has only one franchised outlet, with a further six in Northern Ireland and Scotland being company owned. Contact Wooden Floor Store for further details as the brand will have up-to-the-minute details should franchise resale opportunities arise.
What are the different types of flooring available?
Solid wood flooring made from oak, maple, birch or acacia is the classic form of wood flooring. Tough and attractive, with no two boards looking the same.
Laminate flooring is more dense than hardwood flooring, as it is made from layers of resin and fibreboard covered in a simulated wood appliqué that has been laminated with a clear protective layer. This makes it durable and ideal for high traffic areas. Some come with up to 25 years warranty.
Engineered flooring is derived from binding fibres together into a composite wood. This manufactured wood has a stable wood ply back and a hard wearing real wood veneer.
Tile effect laminates are designed to look like real tiles without the high cost. Available in different grades, they are particularly effective in busy kitchens or bathrooms, and come with a 25-year warranty.
Vinyl flooring is flexible and durable, easy to fit, absorbent and resistant. Brand leaders Balento Engineered Vinyl Plank and Quickstep Livyn can be laid over existing floors.
How in-demand are The Wooden Floor Store franchises right now?
The value of the retail market for floor coverings has remained static over the period 2015-17 at around £2bn. A recent AMA Research market report has revealed that, while economic uncertainty has dented consumer confidence, the UK floor coverings market has remained steady in recent years, with growth up to around £2bn.
While carpets continue to hold the largest share of the market, wooden floors have seen a relatively strong growth — up around 4 per cent in 2015-16, with laminates helping
drive the upward trend due to its use in student accommodation and serviced apartments sectors.
Vinyl is outperforming all other products in the sector, thanks to the popularity of luxury vinyl tiles (LVT).
The market is expected to see steady growth over the next few years, although cautious notes have been sounded as the strength of sterling may affect manufacture and supplies that rely on imports. At the same time, the government is committed to delivering 300,000 new homes a year by the mid-2020s.
How do I start setting up my own The Wooden Floor Store franchise?
The first step to a Wooden Floor Store franchise is to contact a Franchise Recruitment Manager. To find out more, or to request further information on franchising with The Wooden Floor Store, click the 'Send Enquiry' button now.

Request Free Information
Send a free enquiry to The Wooden Floor Store for further information!
Enquire into this franchise today