The information you submit via our enquiry form is shared only with the franchise business(es) that you have selected.
The franchise business will contact you by means of email and/ or telephone only to the email address and phone number you have provided.
By submitting the enquiry form you are consenting to send your personal information to the selected franchise business.
You also agree to receive further newsletter email marketing from What Franchise.
Close
Did you know?
easyProperty has an expected revenue of £70,000 after 2 years!
Request free information in just 60 seconds!
Take the first step in becoming your own boss!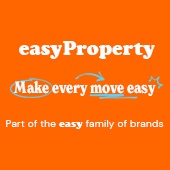 easyProperty
Champion of the homeowner, existing to make their home purchases and sales simple and to put them in control
Minimum Investment
£30,000 - £ 65,000
Business Type
Lettings & Property
Funding Support
Third party with up to 70% of set up costs
Expected Revenue After 2 Years
£70,000
About easyProperty
To easyProperty, an estate agent isn't a fancy suit, a flashy car and having the gift of the gab. It's about making meaningful connections, building relationships and making people's lives easier. It's about going the extra mile and acting with empathy and integrity in a refreshingly human way and all of this is a major feature in its training.

From its beginnings, the easy brand has always been about helping people move from one place to another in the simplest, easiest way it could offer and easyProperty has taken that spirit from its big sister easyJet and put it into an estate agency. Add its 98 per cent brand awareness rate amongst consumers into the mix and you've got all the ingredients to get your business flying high.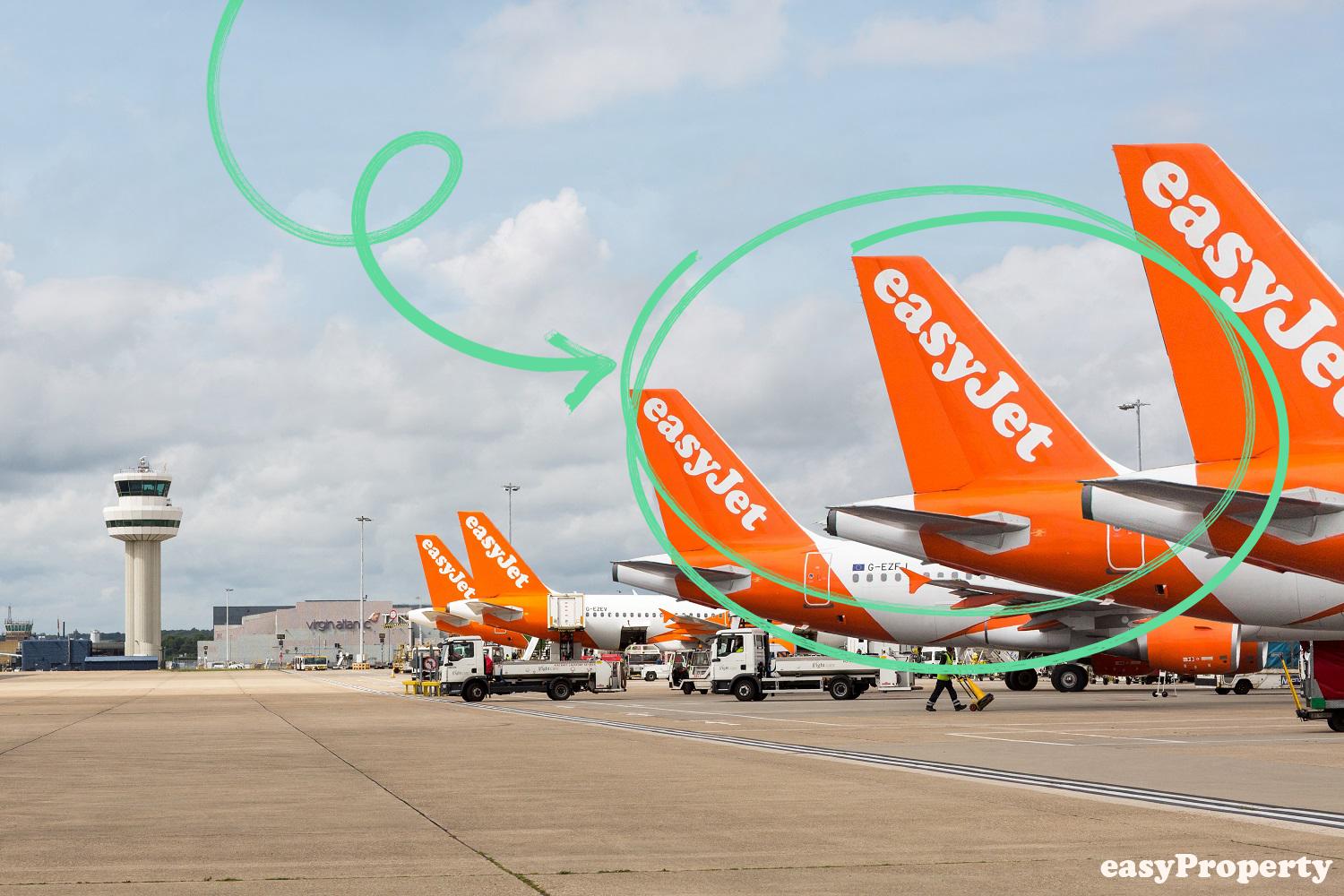 Today's consumers expect technology to be simplifying all aspects of their lives – why should buying a home be any different? easyProperty combines leading customer service cutting-edge technology and the power of people to make moving home stress-free and smooth. Who needs high street offices when there are experts on hand across the UK?
easyProperty is part of that family-owned, EasyGroup, led by EasyJet Founder Sir Stelios Haji-Ioannou, who firmly believes that easyProperty should be to homeowners what easyJet is to travellers.
easyProperty has an exclusive 50 year worldwide licence from easyGroup to use the easyProperty brand and it is very fortunate to have Sir Stelios as an investor and mentor in the development and growth of the business who passionately believes in the enterprising spirit of easy that thrives in all of its franchise partners. That pedigree gives easyProperty a very strong platform on which to grow the business to become the estate agent of choice across the UK and beyond.
How does the easyProperty franchise model work?
easyProperty is a franchise business, a collection of ambitious entrepreneurs building the UK's greatest estate agency. In simple terms, that means you pay a one-off initial fee and a monthly royalty in order to do business under its recognised and trusted brand.
In practice, it means you can launch your own business under its wing, whilst embarking on your own business adventure.
When you become an easyProperty franchise partner, you'll have your own area of postcodes to work in – covering around 50,000 properties, a lot of potential customers. It's more than enough to make a name for yourself and build up your business. And as things grow, you can always take on additional licences to cover more areas. Partners cover areas they know well – usually where they've lived for some time, so they have an authentic understanding of the market and what life is like in the neighbourhood.
Franchisees are the human face of the business and play a hugely important role in the development strategy. You must be willing to use its systems and procedures and have a business-focused attitude to work which will include actioning local marketing, managing day-to-day operations and generally developing your business.
As in any successful network, teamwork is critical! Rather than being a sole trader and isolated (the common complaint of most small businesses), you will be part of a growing team and have the backing and strength of the head office and the brand.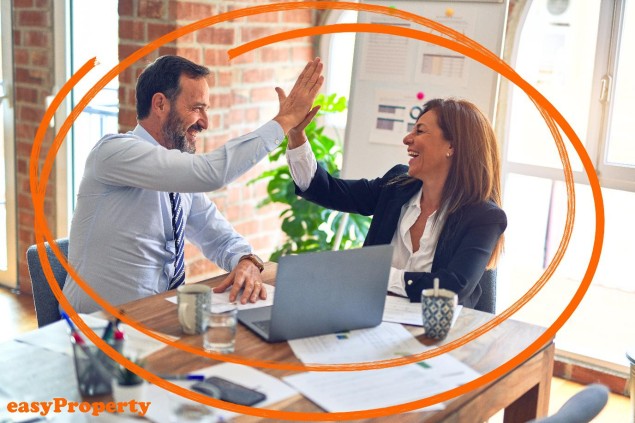 What does easyProperty look for in a franchisee?
easyProperty is looking for driven, talented people from all backgrounds to join the team as it expands its UK coverage. With a proven franchise business plan anyone can make a change and start their own home-based business – lots of its partners are parents returning to work, who want more flexibility than their old nine-to-five jobs.
easyProperty also has several partnerships, from mother and son duos to husbands and wives, combining their work to create a family business.
If you've never worked in the property market before, no problem. You don't have to be a property expert, all you need is the passion to make every move easy for your community, the ambition to become their go-to agent, and the energy to put in the graft.
Did you know?
easyProperty has an expected revenue of £70,000 after 2 years!
Request free information in just 60 seconds!
Take the first step in becoming your own boss!
People that have the energy and motivation to develop a strong business in a short period of time is what easyProperty requires to invest in its estate agency franchise opportunities. Keen to run your own business, manage your own employees, focus on success and be prepared to put in the necessary time to make it happen.
Liam Watts, star prop forward for the Castleford Tigers, wanted to start shoring up a second career in 2020 and joined easyProperty to start his business in his local area, with his wife Beth also coming on board to support the business.
What training and support does easyProperty provide franchisees?
Discovery meetings are held virtually in groups or in one-to-one meetings at times that suit everyone.
A support team around you
Starting a franchise means that on your entrepreneurial new endeavour, you have a support team around you – like-minded people who know exactly what you're going through, and have the expertise to help smooth any bumps in the road.
How it works
You'll receive a blended training method consisting of face-to-face and online learning. Everything you need from marketing and training to tech support, everything is in place to make it nice and easy:
• Your own personal and area profiles on easyProperty.com, where you can direct buyers and sellers to book appointments with you based on your live diary.
• Smooth payment options for your customers including Apple and Google Pay.
• Centralised digital marketing and PR from the head office, supported by your own local social media and PR activity
• All the tech set-up in place from day one from asking for Trustpilot reviews at the perfect time to automated anti-money laundering checks, referrals for conveyancing.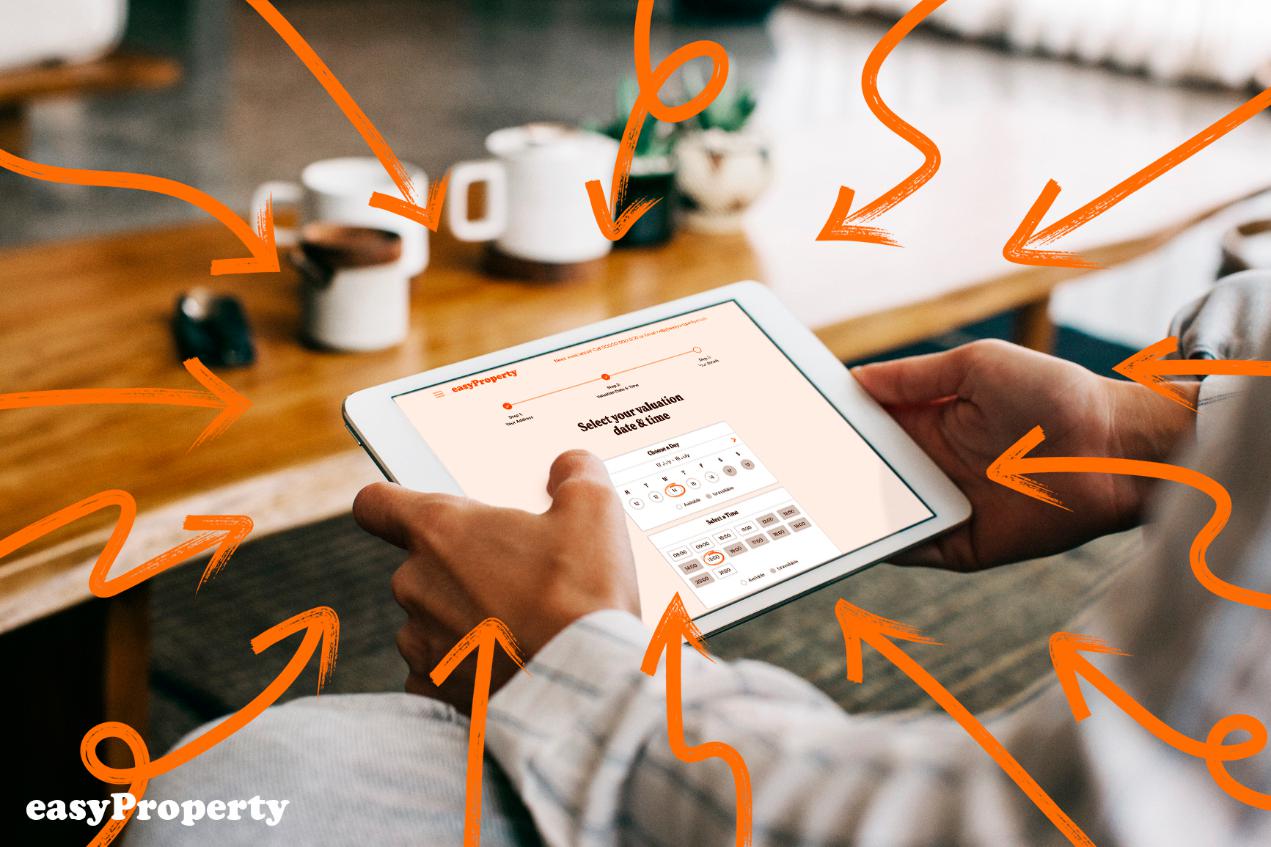 How much does an easyProperty franchise cost?
There's a one-off £10,000 franchise fee which establishes you as an official easyProperty partner. You will also need to have a minimum of £20,000 available for marketing and launching your business, but not to worry, easyProperty has that covered too! The strength of the brand means it has secured up to 70 per cent funding for the total amount from a major high-street bank to set you on your way – all you need is £9,000.
It's simple – you keep 85 per cent of everything you earn from every sale. You also make more money when you up-sell services such as viewings or conveyancing and mortgage referrals.
There's no cap. The sky's the limit. Your earning potential is as big as your ambition to grow your business.
What locations or territories is easyProperty looking to operate in?
easyProperty is looking to turn the UK orange so all areas will be considered.
What are the franchise terms of agreement and renewal?
The franchise agreement is for five years and is renewable for a further five years without additional costs subject to certain criteria.
How in demand are easyProperty's services?
easyProperty recognises that potential buyers are looking for honesty, professionalism and local knowledge supported by excellent service delivered in person or by technological solutions.
Over the last 10 years, approximately 2 million homeowners decided to move house every year; that figure represents around 8 per cent of all owner-occupied homes in the country.
The lack of supply of new homes has continued to underpin house prices, which in turn makes homeowners more willing to sell as the perceived increase in value gives them a feel-good factor.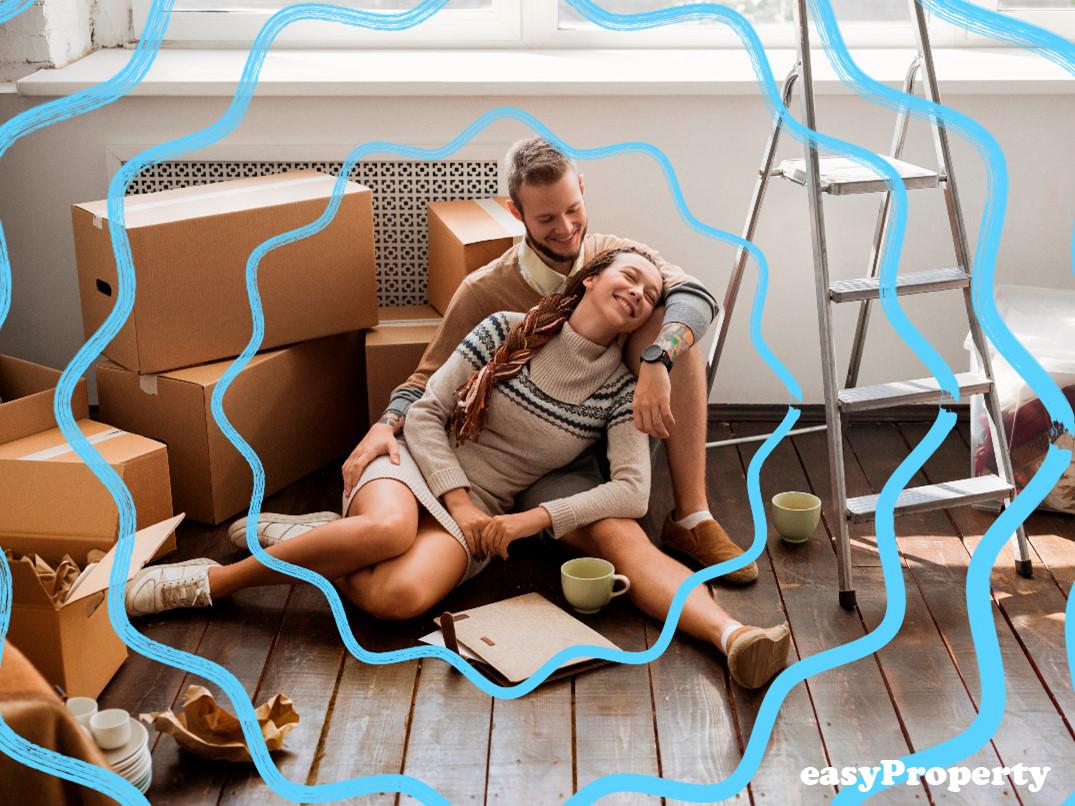 How do I start setting up my own easyProperty franchise?
To find out more or to request further information about franchise opportunities with easyProperty, complete the form below and click on the 'Request Free Information' button now.

Request Free Information
Send a free enquiry to easyProperty for further information!
Enquire into this franchise today