The information you submit via our enquiry form is shared only with the franchise business(es) that you have selected.
The franchise business will contact you by means of email and/ or telephone only to the email address and phone number you have provided.
By submitting the enquiry form you are consenting to send your personal information to the selected franchise business.
You also agree to receive further newsletter email marketing from What Franchise.
Close
Did you know?
Vodafone has outlets available across the UK
Request free information in just 60 seconds!
Take the first step in becoming your own boss!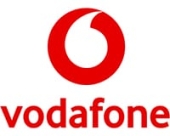 Vodafone
Vodafone is a global brand providing mobile communications products and services to domestic and corporate customers
Minimum Investment
£60,000
Business Type
Mobile Phone
Expected Revenue After 2 Years
N/A
About Vodafone
Vodafone is one of the world's leading mobile communications providers, established in 1984, and recognised as the largest global mobile network since 1987. The brand has over 19.5m UK customers, and provides a range of products and services across both consumer and commercial markets, including mobile and broadband services, accessories, devices, and more.
Where is the Vodafone franchise based?
The headquarters for Vodafone's franchise in the UK are located in London.
What kind of franchise opportunities does Vodafone offer in the UK?
As a global leader in the industry, Vodafone has stores all over the UK and worldwide, and are currently offering a Partner Agent programme to potential business owners.
Unlike other franchises which only permit franchisees to manage a business under the franchisor's license, Vodafone's programme allows franchisees to become Channel Partners.
This programme is designed to give participants greater autonomy as Partner Agents can own and manage a Vodafone store outright, with the opportunity to earn greater profits.
How much does a Vodafone franchise cost?
There is no upfront franchise fee charged by Vodafone – instead, the brand asks that you can demonstrate having sufficient funds to cover the cost of running the business – typically this requires between £60,000 to £100,000.
Franchise owners also retain all profits as there are no additional management fees charged.
Can I find territories near me for a Vodafone franchise?
Vodafone is looking to expand its Partner Agent programme across the country, and is happy to negotiate with potential franchisees which stores may be on offer.
Franchisees can take on up to three stores, but would normally need to demonstrate a good track record by running one or two stores first.
Is there funding available for a Vodafone franchise in the UK?
You may be able to acquire third party funding from major banks if required.
Can you find an existing Vodafone franchise for sale?
Currently, there are no Vodafone Partner Agent franchises for resale, however, the programme does allow you to take on a fully furbished and equipped store from the outset.
What options are available with a Vodafone franchise?
Vodafone's Partner Agent programme offers potential franchisees with a range of different options to take on, depending on experience, financial background, and business objectives.
Independent Service Providers are set up with commercial packages, account management and business tools, and a dedicated support desk to help provide support with your customers.
Systems Integrator Partners receive support from a dedicated business team from Vodafone to support you through the sales process, and provide account management, as well as assistance with solution design and bid support.
Finally, Vodafone Partners have the greatest range of benefits and support, with business and marketing support, training and assistance from the company's Partner Services team.
To find out more about the different options available as a partner with Vodafone, click on the enquiry form on this page.
What experience do you need to start a Vodafone franchise?
Potential franchisees should have a strong entrepreneurial sense, and demonstrate the ability to manage a business well. While it is not necessary to have experience in the telecommunications industry, it would be helpful to have experience in retail or business management, such as working as a store manager.
Did you know?
Vodafone has outlets available across the UK
Request free information in just 60 seconds!
Take the first step in becoming your own boss!
What training and support will you receive from the Vodafone franchise?
You will receive a full training programme with Vodafone when joining its franchise scheme, with training and support on how best to run the business provided from the outset.
Once trained, franchisees receive a fully equipped and running store, upgraded to provide an excellent customer service experience, with all stock and staff provided.
All that's needed to do is provide the expert management as a store owner, to ensure that the business will succeed.
Vodafone also provides extensive support with marketing, IT and building maintenance, as well as offering regular staff training programmes, to help recruit and train employees.
Although as a franchise owner, you are responsible for running and managing your own store, Vodafone continues to provide support throughout, with stocks, systems management and overall guidance readily available.
Is a Vodafone franchise a good business opportunity?
As one of the country's largest and most well known brands in the mobile communication industry, Vodafone can present a fantastic business opportunity for potential franchisees.
It is one of the most trusted brands in the UK, and has been voted the number one network in London, and number one voice network across the UK overall.
With continued investment into its network, franchisees can feel confident that they are providing customers with one of the best services available.
Owning a store with the brand immediately gives you access to a large market of existing Vodafone customers around the country, as well as the lucrative potential of a broader market.
With the mobile industry worth over £14bn in the UK, franchisees can tap into both commercial and consumer markets, depending on your individual background, experience and geographic area. As Vodafone continues to invest and provide extensive guidance and support to their partners, this provides franchisees with a secure and reliable foundation to grow their business upon.
Vodafone's Partner programme also helps franchisees get off to a running start, as you receive a fully furbished, branded and equipped store. As the brand is so well known and recognised, franchisees require little extra effort to spread awareness about it, and can start running the business from day one.
How can you get started on becoming a Vodafone partner agent?
To find out more about starting a franchise with Vodafone, you'll first need to complete the online registration form with your details - you can get started on this by clicking the enquiry button on this page. This will be followed by a phone interview and a suitability check, and a further assessment with the Partner Agent team.
Vodafone will also carry out background and financial checks to ensure you can support the business. If all of these conditions are adequately met, you will then receive a conditional offer and can get started with your franchise.

Request Free Information
Send a free enquiry to Vodafone for further information!
Enquire into this franchise today