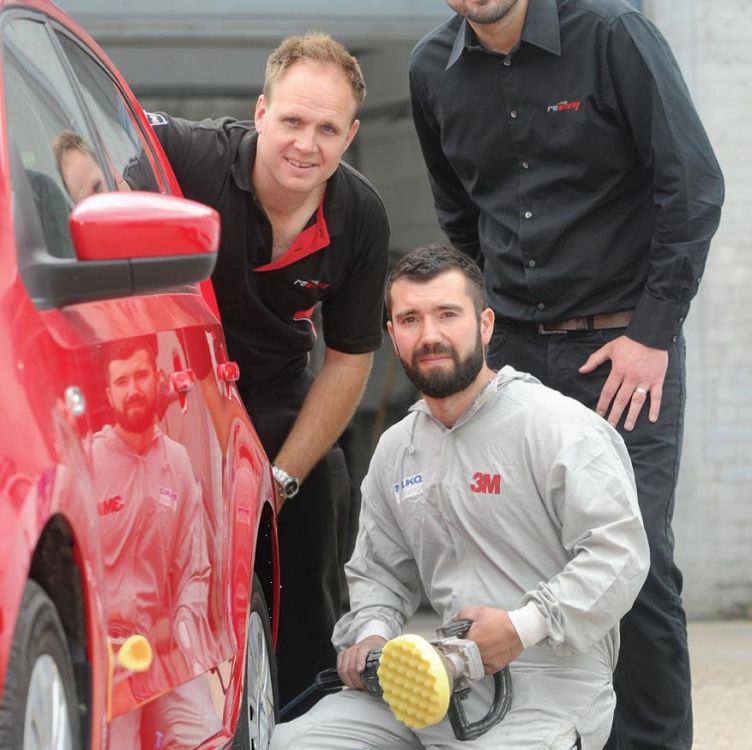 An established management franchise, Revive! offers a tried and tested route to building your own successful, multi-van SMART repair business. And it has a clear profile for new recruits - ambitious, dynamic candidates who want to grow a substantial business.
Could you be the company's next success story? You need to be business-minded, commercially astute, organised and an excellent communicator. If you want to paint and repair vehicles yourself, a Revive! management franchise is not for you.
Comprehensive support
Guidance and support throughout your time as a Revive! franchisee is provided by the company's 'dream team', which has been assembled from the franchise industry's elite. Revive! is proud to have won multiple awards for its business model and the support offered, which includes:
Helping you attract, train and retain the best technicians. Revive! recruitment techniques, industry leading certified technician training and career development programmes are proven to develop and engage top performing staff.
Helping you work 'on' your business. The company's bespoke, ever evolving business management system simplifies your admin, provides powerful data for benchmarking and enables you to maximise profitability.
Helping you win more business. Revive! will show you how to build a core base of repeat work in your area, supplemented by its national accounts programme servicing four of the big seven dealer networks.
Helping raise awareness of your business. Revive! national motorsport sponsorship demonstrates the credibility of your business to dealers in your local area. Franchisees can even 61invite their best customers for corporate hospitality at a British Touring Car Championship event.

Training path

Revive! has a clear training path for franchisees to follow, helping with each stage of the business and working with franchisees as they move through the Revive! 'franchisee journey'.

It organises regular peer to peer meetings with franchisees at a similar stage of their development; regional meetings, which includes input from suppliers; dedicated High Performers' events, including external speakers, for larger franchisees; as well as an annual conference.

In addition, the Revive! accelerated growth programme provides top level development as an ongoing part of the tailored support unlocked by franchisees reaching High Performer status. The programme offers guided 'planning for growth', with mentor support and additional training masterclasses.

Of the franchise, Steve Thatcher of Revive! Portsmouth says: "The business development team at head office challenged me to look beyond being just a man who paints cars and recognise my inner management potential.

"My light bulb moment came after I closed a deal with a local dealership. I came out of the meeting buzzing and realised that winning business and growing my company was what I wanted to do."

At a glance Revive Auto Innovations (UK)

Established: 2004

Number of franchised outlets: 60 franchisees

Location of units: across the UK

Investment range: £32,000

Minimum required capital: £15,000

Contact: franchising@revive-uk.com www.revivefranchise.com

Our Guide to Getting Started in Franchising

Grow yourself from a franchising no to a franchising pro!