The information you submit via our enquiry form is shared only with the franchise business(es) that you have selected.
The franchise business will contact you by means of email and/ or telephone only to the email address and phone number you have provided.
By submitting the enquiry form you are consenting to send your personal information to the selected franchise business.
You also agree to receive further newsletter email marketing from What Franchise.
Close
Did you know?
Little Caesars has outlets available across the UK

Request free information in just 60 seconds!
Take the first step in becoming your own boss!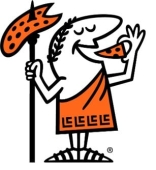 Little Caesars
The third-largest pizza chain in the world, with stores in 26 countries and territories
Minimum Investment
£280,000 - £ 1,500,000
Total Investment
$350,000 - $395,000 per store (plus freight and taxes)
Expected Revenue After 2 Years
N/A
About Little Caesars
From a single store to a global chain, Little Caesars Pizza charted a path to global success, starting in 1959 when founders Mike and Marian Ilitch opened their first restaurant in Michigan, United States. By 1962, the brand began franchising and by 1969, it went international. Today, the brand is the third largest pizza chain in the world.
Little Caesars is currently operating in 27 countries and territories worldwide, with aggressive expansion plans to bring the iconic pizza brand to more countries, including the UK.
With thousands of restaurants on four continents, Little Caesars is known for its value, convenience and quality tasting pizzas and has been named 'Best Value in America' for 13 years in a row.
The brand's signature HOT-N-READY model allows customers to walk in the door and out the door in 30 seconds or less with an affordable, freshly made pizza and side items without waiting and with no need to order in advance.
Through the years, Little Caesars' top priority has steadfastly remained creating a great tasting product at an incredible value.
Pizza is made with fresh, quality ingredients, including dough that is made fresh in stores daily, sauce that is fresh-packed and never frozen and a signature cheese blend combining mozzarella and Muenster cheese.
A simple menu ensures the ability to provide quality products at a low cost, ready when the customer arrives.
How does the Little Caesars franchise model work?

The concept is designed to maximise profitability through:
• Continuing technology and innovation improvements.
• Low square footage.
• A limited number of employees.
• A grab-n-go service that helps to keep costs low and margins high.
What type of franchisees is Little Caesars looking to recruit?
The company is searching for franchisees who share Little Caesars' ideas about values and corporate culture, have experience in owning and operating a multi-unit restaurant business and have sufficient financial resources to scale aggressively by opening multiple stores, with $1.5 million in liquid assets.
They must also have access to highly preferred real estate, commit to a schedule of 10-plus stores in five years, have the organisation structure to support, own and operate a network of multiple stores and a long-term strategic vision for developing the Little Caesars brand.
Did you know?
Little Caesars has outlets available across the UK

Request free information in just 60 seconds!
Take the first step in becoming your own boss!
What training and support is provided?
65 per cent of international franchisees have been with Little Caesars for 10-plus years.
When you become a part of the Little Caesars franchisee family, the company provides a support team around the globe that provides local support in all necessary disciplines, including training, which is there for you and your needs 24/7.
What's the earnings potential of a Little Caesars franchise?
The average return on investment globally is three-five years.
What locations or territories is Little Caesars looking to operate in?

Little Caesars is experiencing incredible international growth across the company and has doubled its international footprint in the last six years.
The brand has aggressive plans to bring Little Caesars to the United Kingdom and beyond.
What are the franchise terms of agreement and renewal?

One 10-year agreement with one 10-year renewal.
Why is the Little Caesars franchise a good investment?

The company's business model is positioned very well to combat the current coronavirus crisis.
Little Caesars is the world's third-largest pizza chain, with pizza being a $145 billion dollar industry globally.
The world pizza market is forecasted for growth and becoming a Little Caesars franchisee offers an opportunity to diversify your portfolio and grow your enterprise value with an industry-leading pizza brand that has a proven recipe for success.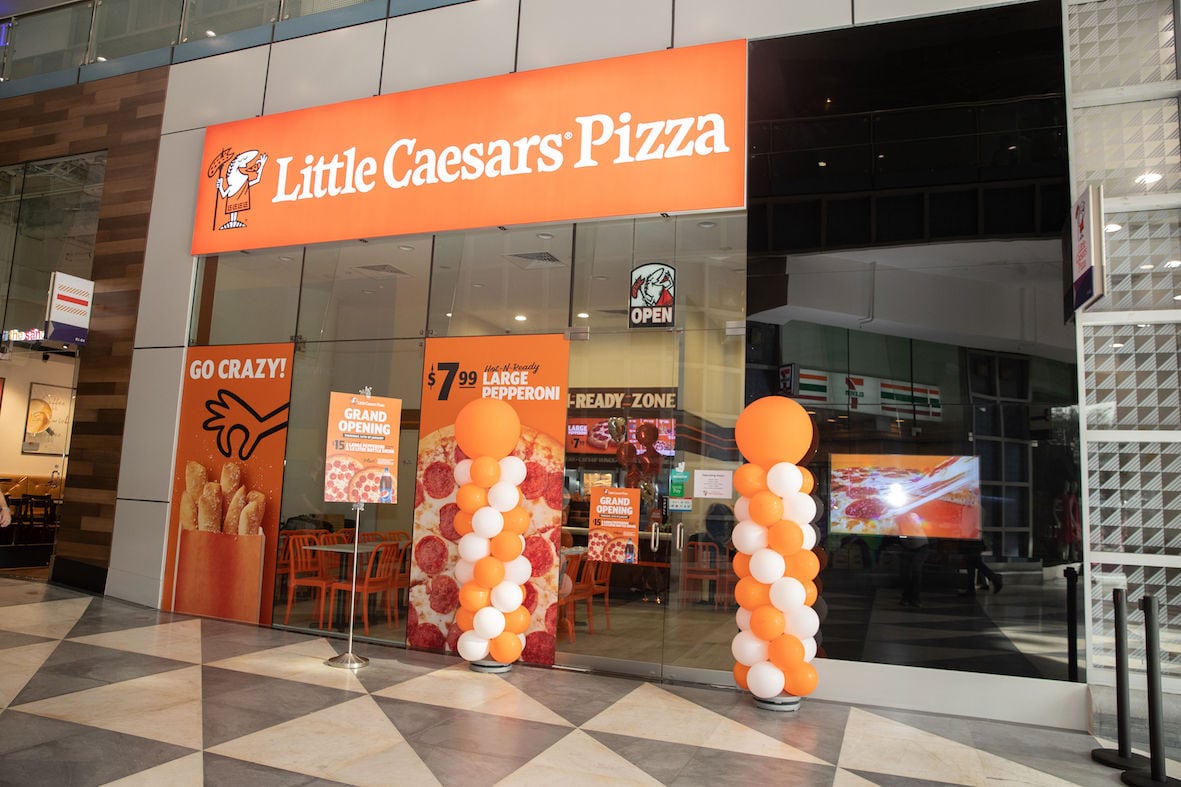 How in demand is Little Caesars right now?
Little Caesars is rapidly growing and continues to offer the best value in every market.
The pizza segment has grown during the pandemic and Little Caesars is in demand now more than ever because of its value-driven model.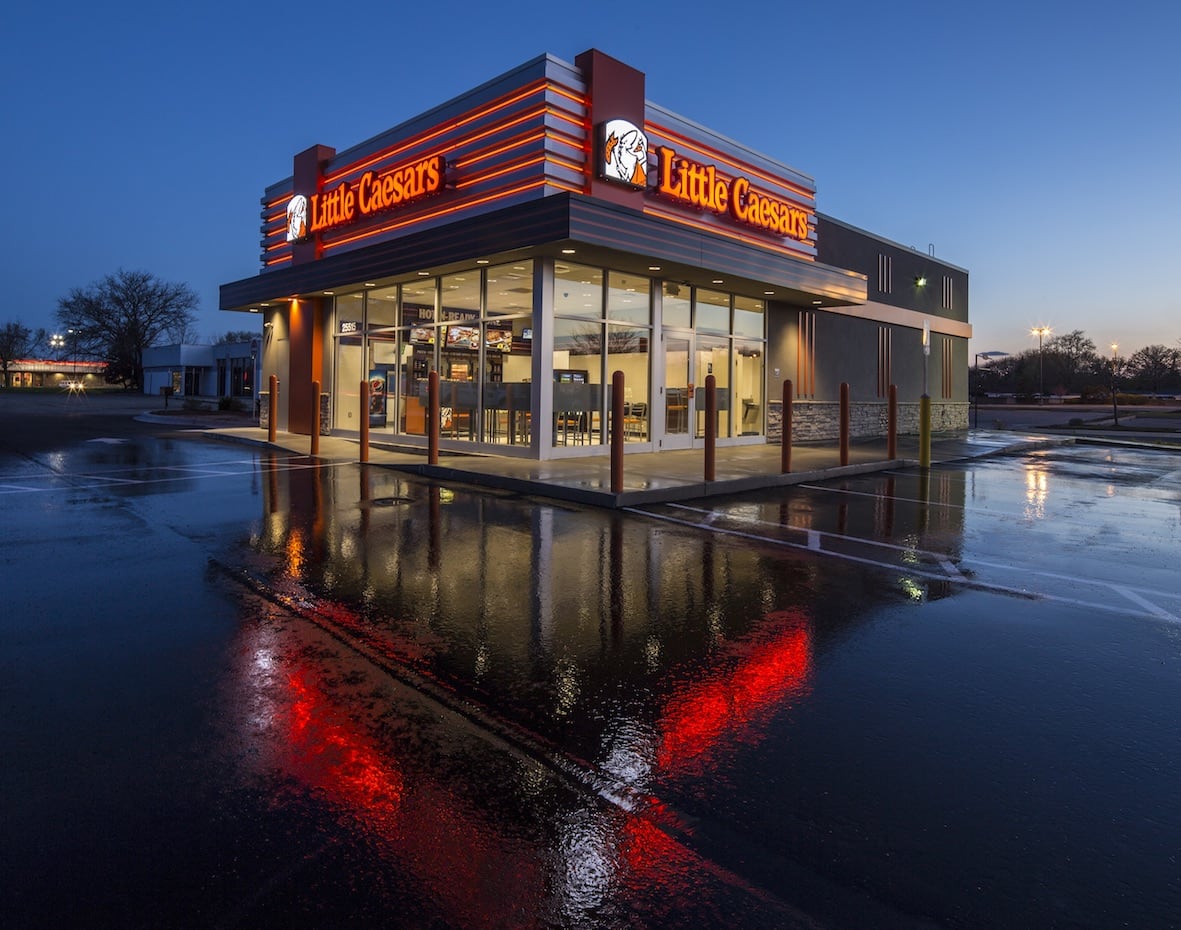 How do I start setting up my own Little Caesars franchise?
To request further information, complete the form below and click on the 'Request Free Information' button now.
Request Free Information
Send a free enquiry to Little Caesars for further information!
Enquire into this franchise today