The information you submit via our enquiry form is shared only with the franchise business(es) that you have selected.
The franchise business will contact you by means of email and/ or telephone only to the email address and phone number you have provided.
By submitting the enquiry form you are consenting to send your personal information to the selected franchise business.
You also agree to receive further newsletter email marketing from What Franchise.
Close
Did you know?
Magazine Makers Ltd has outlets available across the UK

Request free information in just 60 seconds!
Take the first step in becoming your own boss!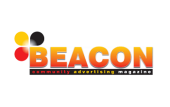 Magazine Makers Ltd
Magazine Makers Ltd publishes community and niche magazines that franchisees can run as their own business
Minimum Investment
£6,999
Business Type
Print & Promotional Services
Expected Revenue After 2 Years
N/A
About Magazine Makers Ltd
Magazine Makers are a family of UK publishers founded in 2013 with over 25 years of experience in the field of magazine publishing. Magazine Makers Ltd publishes community and niche magazines that franchisees can run as their own business.
Each magazine is designed specifically for you with content of interest to your chosen community, and you are the chief editor. It is then delivered within your community monthly, as a free magazine. As a partner, your main responsibility is to add advertisements from customers in order to generate revenue and personalise the magazine by working with businesses and organisations within the community you operate in. All the rest is left to Magazine Makers, including content, competitions, one-to-one help, on-going support, printing and website hosting.
How does the Magazine Makers Ltd franchise model work?
Your day-to-day role as a Magazine Makers franchisee will involve talking to people and selling the ads, as well as overseeing the delivery of the magazines and growing your business. All the rest, including designing the ads, putting the magazine together, printing and delivery, is up to Magazine Makers, meaning your responsibilities are minimal. As the editor, you can even decide to amend its contents for free at the proof stage. The ads are cheap to sell and start for as little as £160.
Magazine Makers will provide you with support throughout, including access to an account manager to ensure your business is healthy and growing.
How much does a Magazine Makers Ltd franchise cost?
A Magazine Makers franchise costs £6,999 + VAT to start-up. This includes training and on-going technical, technological and business support. As you begin, you will be assigned an account manager, a production manager, and a development team. You are also given an exclusive area to operate in which is between 5,000 to 10,000 residential homes. You will gain access to Magazine Makers's branding and will also receive a marketing launch plan to get you up and running.
Detailed and easy-to-use marketing materials to promote your business will also be provided. This start-up cost also includes your own website with on-going support to help you grow traffic and facilitate selling ads and all the stationery you need to get paid for the advertising you sell.
All the important information regarding your new franchise will be mapped out in the Partnership Agreement Magazine Makers will provide for you once you are an approved franchisee. All the design and printing is taken care of by Magazine Makers, and the head office team will provide you with your own beautiful, glossy magazine every month.
From just one 32-page magazine, working part-time, expected revenues are around £3,000 per month, and you have the possibility of running more than one magazine, growing your earnings as you go. If you decide to work full-time, a 64-page magazine will generate over £6,300. The whole start-up process will usually take from six to eight weeks, and it will take three to four issues to recoup the cost of your upfront investment.
Finding funding for a Magazine Makers Ltd franchise
Unfortunately, Magazine Makers Ltd has no financial partners to help you find funding for your new franchise. However, the investment levels are moderate, meaning you should be able to get started without external funding.
Did you know?
Magazine Makers Ltd has outlets available across the UK

Request free information in just 60 seconds!
Take the first step in becoming your own boss!
Do Magazine Makers franchisees need prior sales or editorial experience?
No, you don't need any prior experience in the industry to get started. All you really need to be a great Magazine Makers franchisee is people skills. Talking to people will be the main part of the job in order to run and grow your Magazine Makers franchise. You won't need any design or publishing skills, as Magazine Makers will take care of this whole side of the business.
Moreover, you are given training when you open your first franchise and on-going support, including quick replies to phone calls, texts or emails at any time of the day, thanks to Magazine Makers' friendly and responsive team.
Magazine Makers does, however, expect you to be committed to your franchise and its success. In fact, if you fail to publish your first 16-page minimum magazine within the first 60 days of your partnership, you may lose rights to your exclusive areas.
What new locations are available for prospective Magazine Makers Ltd franchisees?
There are very little restrictions in terms of new locations for Magazine Makers franchises. As a partner, you will receive an exclusive area of 5,000 to 10,000 residential households to operate in, with the possibility to grow, so as long as there are no other Magazine Makers franchises in your area, you are able to operate there exclusively.
Usually, this means your exclusive area will be close to home. In case there is another franchisee operating in your area, Magazine Makers is ready to assist and will help you find an area that is still within reasonable distance to your home.
Can I run a Magazine Makers franchise from my own home?
Magazine Makers Ltd is an entirely home-based opportunity meaning you don't need to find a building for your new franchise. You will only need to travel to sell ads and will need a laptop, printer, scanner, and camera in order to run your business effectively.
Why choose a Magazine Makers Ltd franchise over its publishing competitors?
Magazine Makers is the perfect opportunity for someone who wants to earn some extra income every month while working part-time and on flexible hours. Magazine Makers Ltd has a proven and straightforward business model where you can decide whether you want to work full-time or part-time. You'll be working with a high-quality product, and you won't need staff or stock, meaning you can keep your overheads low. Moreover, the entire operation is home-based and there are no monthly franchise fees.
Magazines are also a good industry to get involved in. According to PPA Marketing Data & Trends Overview, advertising expenditure on magazines has grown by 31 per cent in the last 10 years, making it a good time to get involved in this low risk, high return business. Moreover, Magazine Makers is an innovative and ambitious company which is always trying to find new ways for you to make more income, for example with QR codes which you can also sell to advertisers.
How can I find out more about investing in a Magazine Makers franchise?
If you are interested in starting your own Magazine Makers franchise, the first step is to get in touch with a member of franchise team by completing the enquiry form found on this page.

Request Free Information
Send a free enquiry to Magazine Makers Ltd for further information!
Enquire into this franchise today