The information you submit via our enquiry form is shared only with the franchise business(es) that you have selected.
The franchise business will contact you by means of email and/ or telephone only to the email address and phone number you have provided.
By submitting the enquiry form you are consenting to send your personal information to the selected franchise business.
You also agree to receive further newsletter email marketing from What Franchise.
Close
Did you know?
Signarama has outlets available across the UK
Request free information in just 60 seconds!
Take the first step in becoming your own boss!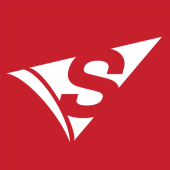 Signarama
Signarama is the biggest sign making company in the UK, and provides signs for a wide range of industries and applications
Minimum Investment
£35,000 - £ 86,000
Business Type
Print & Promotional Services
Expected Revenue After 2 Years
N/A
About Signarama
Signarama is the UK's largest and most well-established sign-making company, providing a wide range of signage-related services for businesses and organisations. Established in 1986, the brand has since grown into an international franchise, with over 900 stores available now across 50 countries. Signarama produces a wide variety of products for a diverse range of customers, from providing design services to installation and fitting.
With a reputation for excellence and high-quality service, Signarama is regarded as the brand leader on a global scale, making it a highly reputable business to join with as a franchise.
Where are the head offices for the Signarama franchise located?
The UK head offices for the Signarama franchise are based in Harrow, England, while the world headquarters for Signarama are in Florida.
How much does a franchise with Signarama cost?
To start a franchise with Signarama, you can expect to invest approximately £35,000 plus VAT for the franchise package itself, with the additional investment required to set up a store. This can take the overall investment figure up to £85,000 to £150,000.
The cost for this can vary depending on different options available for store fit solutions – Signarama offers a "Signarama Light" store fit package to start the business with a smaller outlay, and a Full-Service Sign Centre package, which provides a fully equipped facility. Both options enable franchise owners to start the business and get it running immediately, and give potential franchisees the opportunity to choose according to their financial position, background and experience level.
In addition to initial fees, franchisees will also be required to pay a monthly management service fee and to contribute towards the national marketing fund. The cost of these will vary depending on revenue.
Where can you find a franchise territory for Signarama for sale?
There are a number of franchise territories available with Signarama across the UK, in a variety of locations, including London and Greater London, the South East and South West, Wales and Scotland. For details on specific territories, contact the franchise team for current information on opportunities by clicking the enquiry form on this page.
What kind of financial support can you get to begin a Signarama franchise?
Financial support may be available from major high street banks and lenders to help start a franchise with Signarama, for a significant amount of the investment figure.
What kind of experience do you need to have to run a Signarama franchise?
You do not need to have previous experience in the signage industry before starting a franchise with Signarama, as complete training on all aspects of the business is provided within the franchise package. The business is primarily run as a management franchise, and you would be expected to oversee other staff carrying out practical activities, so you should be able to demonstrate some experience in a management or team leading role. While Signarama provides training on running a business, you should bring personal motivation, determination and a drive for success.
Did you know?
Signarama has outlets available across the UK
Request free information in just 60 seconds!
Take the first step in becoming your own boss!
What kind of training and support do you get with a Signarama franchise package?
Signarama provides all of the new franchisees with a robust and detailed training and support programme. This begins with a two-week residential training session at the world headquarters based in Florida in the US. This is the industry's most advanced training facility and gives Signarama franchisees an excellent advantage over other competitors.
The two-week training programme reviews all key aspects of the business, including training on everything you need to know about sign production – from signage design software to choosing the right material and production options. Franchisees will also learn about the key aspects of running a business, including insight into marketing, advertising and public relations, bookkeeping and general business operations and administration.
Following the two-week initial training period, franchisees then undergo continuous training on the job at an existing franchise, as well as receiving technical and marketing training on-site, at your own store, as well as continued support and advice over the lifetime of the business.
When can a Signarama franchise expect to start making a profit?
Signarama provides extensive support for all of their franchisees, and most businesses start to break even within the first year.
What do reviews say about starting a Signarama franchise?
Current franchise owners have found the experience of owning a Signarama business to be a profitable and successful one. Franchisees come from a wide range of background, from product design to hospitality, and have found the level of training and support to be one of the most helpful parts of working with Signarama. The two-week training provided in Florida gives many franchisees the opportunity to network and connect with others from around the world, as well as the opportunity to work with dedicated and highly experienced trainers.
Franchise owners have found the support and advice given to be extremely helpful in setting up and running a successful business. The Signarama franchise team provide ongoing support for all of their franchisees, providing the guidance and support needed to help grow the business as it becomes more established, and owners have been able to rise to the challenge of growing their staff team, developing their premises and winning new customers, with the support of the company's franchise managers.
As the brand is globally established, it has a strong reputation and conveys a high level of trust and confidence in customers, giving franchise owners an edge over competitors, and making this an excellent and profitable franchise to be a part of.
How can I get started on investing in my own Signarama franchise?
To find out more about starting a franchise with Signarama, contact the team directly by completing the online form on this page to arrange a preliminary discussion with a member of the franchise group to discuss available territories and franchising opportunities.

Request Free Information
Send a free enquiry to Signarama for further information!
Enquire into this franchise today