The information you submit via our enquiry form is shared only with the franchise business(es) that you have selected.
The franchise business will contact you by means of email and/ or telephone only to the email address and phone number you have provided.
By submitting the enquiry form you are consenting to send your personal information to the selected franchise business.
You also agree to receive further newsletter email marketing from What Franchise.
Close
Did you know?
Sure2Door has outlets available across the UK
Request free information in just 60 seconds!
Take the first step in becoming your own boss!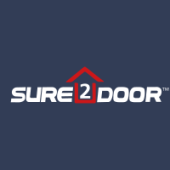 Sure2Door
Offers direct marketing services by delivering leaflets, flyers and magazines on behalf of businesses
Business Type
Print & Promotional Services
Expected Revenue After 2 Years
N/A
About Sure2Door
About Sure2Door
Established by Robert Wilford in 2010, Sure2Door offers direct marketing services by delivering unaddressed leaflets, flyers, samples and magazines on behalf of businesses of various sizes. The network has shown steady growth since it was launched, and the company is now actively seeking to grow its network further.
Sure2Door estimates that its distributors deliver up to five leaflets to 100,000 homes per week. After years of experience, the company has learnt how to avoid the delays and errors - some costly - that plague many delivery companies. Promotional materials for client businesses are put through letterboxes with the aim of increasing business and revenue for these businesses, particularly locally.
With the growth, development and refinement of Sure2Door and its business model, there are now multiple revenue streams that can be enjoyed by franchisees. In addition to the deliveries, franchisees can offer marketing material design, printing services and voucher books to promote client's businesses.
Sure2Door claims its services offer unique reliability and effectiveness for several reasons. Firstly, the members of the distribution team are paid above minimum wage. Secondly, the distributors carry GPS trackers to monitor all deliveries and ensure the materials reach all the intended recipients. Thirdly, clients can see the progress of their deliveries using the Sure2Door online software. Finally, if the franchisor can't prove correct and timeous delivery, the customer will receive a full refund and a second run will be done free of charge.
The services offered by a Sure2Door franchise
As a franchisee, you would offer:
• Promotional material distribution (mandatory, essential service).
• Design of promotional materials (optional service).
• Printing of promotional materials (optional service).
• Voucher books (optional service).
The design and voucher book services are done at head office, so you would not need to handle them yourself. You would, though, be instrumental is discussing them with your client to ensure their needs are met.
How does a Sure2Door franchise work?
As a Sure2Door franchise owner, your time will be spent following up new business leads, maintaining existing customer relationships and managing and recruiting delivery or distribution staff. You will be involved in every aspect of the day-to-day running of your business.
Typically, setting up with a new client involves:
• Producing a leaflet or other promotional item according to the customer's requirements.
• Establishing the location and quantity of deliveries.
• Booking the deliveries and generating a report for the customer.
Some franchises also offer the design and printing of business stationery such as letterheads, business cards, etc.
How to become a Sure2Door franchise owner
If you are interested in becoming a franchisee, you can contact Jeremy Rus at the telephone number or email address provided on the company's website. Alternatively, fill in the form on the site and you will be sent a prospectus.
During discussions, Sure2Door ensures that any potential franchise owner has enough information about the business to make an informed decision. The company also wants to get to know applicants well enough to assess their suitability in terms of their ability to contribute to the success of the business.
How much will I need to pay?
The franchise fee is £8,000 (plus VAT). Other start-up costs will be discussed with you during the recruitment process.
Did you know?
Sure2Door has outlets available across the UK
Request free information in just 60 seconds!
Take the first step in becoming your own boss!
What will I get from Sure2Door for my investment?
Sure2Door offers franchise owners:
• Training: full training on all aspects of the business and mentoring.
• Launch assistance: you will receive promotional materials, plus one-on-one help with setting up your franchise, marketing to your local area, taking orders and distribution management.
• Ongoing support: help and advice is a phone call away for the duration of your franchise contract.
• Exclusive territory: you will be provided with a mapped-out territory that indicates the numbers of houses in the area, broken down into delivery rounds.
• Systems: you will be provided with the Sure2Door GPS tracking system and bespoke order management system.
• Other benefits: these include low start-up costs, being part of an innovative company with a proven business model and growing reputation, and a comprehensive set of sales and operational manuals.
Common questions about a Sure2Door franchise
Do I need experience?
No, you don't need technical experience or to have worked in this industry. However, Sure2Door does look for high levels of drive, determination, business acumen, and communication, people, and leadership skills. Applicants must also be self motivated, have initiative, be committed to the brand and business model and possess high levels of customer service.
Where does Sure2Door operate?
There are currently two regional offices that cover Milton Keynes, Leighton Buzzard, Aylesbury, Bedford and the surrounding areas. Within those areas there are some 300,000 prime properties that receive materials.
Will I be able to get an area of my choice?
You would have to enquire directly with Sure2Door. However, given that the company is keen to expand you may be able to secure a territory in and around your desired area.
Is income guaranteed?
Income is not guaranteed, as it depends on several factors, including how hard you work and the quality of your team of distributors.
How soon will I start making money?
Sure2Door claims that its opportunity is close to a turnkey business, so you should start generating income soon after opening your franchise. In addition, you will receive sales leads.
Do I need to do my own marketing?
Each franchise owner is responsible for marketing in their territory. You will receive marketing materials, a website and ongoing support with your marketing and sales efforts. Word of mouth recommendations are always an excellent source of promotion and marketing, so ensuring all your clients are happy is very important and valuable.
Is this the best franchise of its kind in the UK?
Sure2Door promotes the distribution of marketing material as a recession proof business because, by its very nature, it can't be replaced by technology-based marketing. In addition, this is a growing business, as an estimated 80 per cent of UK advertisers use letterbox marketing. As a result, this market is thought to be worth almost £1 billion.
Sure2Door is a proven business model and has innovative aspects that give it an edge over its competitors. The company is also highly invested in helping its franchise owners succeed.

Request Free Information
Send a free enquiry to Sure2Door for further information!
Enquire into this franchise today