The information you submit via our enquiry form is shared only with the franchise business that you have selected.
The franchise business will contact you by means of email and/ or telephone only to the email address and phone number you have provided.
By submitting the enquiry form you are consenting to send your personal information to the selected franchise business.
You also agree to receive further newsletter email marketing from What Franchise.
Close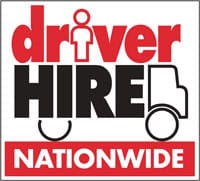 Driver Hire
The Driver Hire franchise supplies drivers and logistics personnel in the United Kingdom to both the private and public sectors
£ 35,000 Minimum Investment
Driver Hire In Brief
No recruitment or transport experience necessary - 4-6 week foundation course covers recruitment, marketing, finance and regulations. Receive up to 70% funding support – utilise the award-winning franchisor's strong relationship with banks. Lucrative national account leads make up 20% of annual sales revenue - additional revenue streams include driver training and online license checking services. Average year one turnover of £700,000 can progress to a possible £2 million.
Description

The Driver Hire franchise supplies drivers and logistics personnel in the United Kingdom to both the private and public sectors

Franchise Opportunities

Recruitment franchise / Management franchise.

Business Type

Business & Professional Services, Recruitment

Minimum Investment

£ 35,000

BFA Member

Yes

What does it mean to be an official BFA Member?
About Driver Hire
The Driver Hire franchise is the preeminent provider of drivers and logistics personnel in the United Kingdom to both the private and public sectors. Driver Hire franchises provide temporary workers to a wide range of customers from freight companies to local authorities, helping them to save money.
The clients will typically have their own fleet of vehicles. It also provides permanent recruitment services to employ new staff with a "no-success, no-fee service guarantee". Driver Hire can support the hiring of managerial staff due to specialist experience throughout the UK.
Due to the nationwide size of the franchise, it can deliver a centralised national accounts service to satisfy the requirements of the bigger national and regional clients.
The Driver Hire franchise also goes beyond the provision of driving services: it has the connections in the industry to secure other personnel, such as driver's mates and warehouse staff. The service is provided in the context of a growing market: the driver and logistics recruitment industry is valued at around £32.2bn a year.
A new franchise will need to be in operation 24/7 and you will have to prepare for all eventualities, including drivers being off sick or on holiday.
How does the Driver Hire franchise work?
The Driver Hire franchise offers industry-leading support to its franchisees, so that they can grow their businesses and deliver an excellent service. Driver Hire franchises have to be run from office premises: it cannot be a home-based franchise due to the scale of the operation.
The head office team consists of 80 members of staff, which means that there is a staff ratio of one support person for every two offices.
In addition, as the businesses are owned locally, customers receive full personal attention. As the Driver Hire franchise has sophisticated IT systems and business networks, the service provided throughout the UK is consistent in terms of standards and legal compliance.
A further unique aspect of the Driver Hire franchise is its combination of centrally organised sales and marketing and local implementation, which covers PR, telemarketing, national sales day incentives, direct mail campaigns and online advertising on the company's website and on social media. The individual franchises benefit from this wealth of material and support, but they drive the marketing on the local level and this is vital for the success of each unit. Each franchise has its own "microsite" on the larger company website. The franchisees control these smaller sites and potential employees can apply locally for jobs.
Why do customers choose the Driver Hire franchise instead of other driver hire companies?
In addition to the high quality and care brand reputation that has been established over a 30-year period, the Driver Hire franchise is part of a temporary drivers' industry that is worth more than £2bn, so there is strong demand for the service.
The Driver Hire franchise benefits from additional sources of income, including Driver Hire Training and Driver Hire eServices. These are profitable brands in their own right that offer driver CPC training in the classroom, as well as online licence checking services.
Franchisees receive comprehensive support prior to launching their business, as well as help with signage and all the interior fittings and equipment. This support extends to staff recruitment, business planning and developing a client base. The central office will provide support with business intelligence and market trends.
The Driver Hire franchise package also includes all the computer software you will require for everyday tasks, giving you access to MS Office, a central invoicing system and Sage payroll.
The Driver Hire franchise has a culture of incentives in the form of competitions and prizes. The company's culture also encourages cooperation between franchisees in the form of frequent regional meetings and an annual National Conference.
What are the roles and responsibilities of Driver Hire franchisees?
Driver Hire is looking for franchisees who are good communicators and are able to persuade customers and build relationships. Ultimately, the ability to sell products will be crucial as the company is a sales-focused organisation with a lot of customer contact. Prospective franchisees will have to have good organisational skills, too, with the discipline to follow industry legislation. Potential franchisees will need an elementary knowledge of IT and some basic finance skills. They will not require experience of recruitment or transport as full training will be given.
How much does a Driver Hire franchise cost?
The franchise fee to set up a Driver Hire franchise is £32,000. This sum includes support, as you prepare and plan your business, and six weeks of basic training for the franchisee and their employees. It also includes some initial marketing material. Driver Hire recommends investing a further £7,000 to £10,000 to cover additional costs for furniture and office equipment, as well as professional fees. Driver Hire will charge franchise fees of 8 per cent of gross turnover.
Can franchisees expect initial financial support?
Yes, franchisees can receive funding of around 70 per cent if they wish, as Driver Hire has strong relationships with all the main UK banks.
What does the Driver Hire recruitment process involve?
The recruitment process is about making sure that Driver Hire is right for you. The head office will hold initial talks but will only continue to contact you if you are interested in pursuing the franchise.
Can I change my mind?
Yes, Driver Hire will give you the space and time to do your research on the company, talk to other franchisees and decide whether you want to proceed.
Do I need an accountant?
New owners enjoy the support of a national accounts team who process central contracts. This is supported by a system of compliance, so that you maintain standards expected in the business.
What training is included?
Training consists of a four-to-six-week foundation course which includes a significant amount of hands-on training. It covers themes, such as how to find and retain customers, recruitment, transport rules and regulations, finance, IT systems and so on.
Subsequently, new franchisees can expect a specialised support programme that will last for six months. Each franchisee is guided by an Area Development Manager who offers mentoring and practical support aimed at your specific requirements in an ongoing capacity. Progress will be monitored by a Financial Planning & Analysis Manager who will also give you advice on future strategies
When might I return a profit?
Most Driver Hire franchises can expect to make a turnover of around £700,000 in the first year rising to £1m once established. Top performing franchises can make up to £2m.
Are there currently any Driver Hire franchises for sale?
A list of current franchises for sale can be found on the Driver Hire website, or alternatively, use the contact form on this page to enquire further.
Interested in this franchise opportunity?
For additional information on
Driver Hire

, simply send us an !
When it comes to sales calls, Driver Hire Crewe's recruitment team are leaders. The award was for topping the second (of three) eight-week competitions. Keep up...

Find Out More
Driver Hire Nationwide has been named the UK's top franchise, winning Gold at the 2019 bfa HSBC Franchisor of the Year awards. This is the second...

Find Out More

From the political and economic uncertainty around Brexit and the UK's minority government, to the increasing impact of technology on every aspect of our lives, it...

Find Out More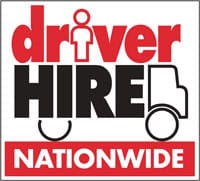 Enquire now to Driver Hire
For further information, enquire today!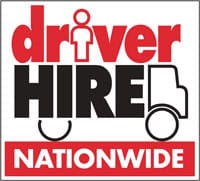 Enquire now to Driver Hire
For further information, enquire today!
The Strings Club
A multi-award-winning music education and childcare company

£ 8,995 Minimum Investment

Fantastic Services
Fantastic Services provides a range of home services – from cleaning and gardening to pest and waste control

£ 2,000 - £ 200,000 Minimum Investment

Monkey Puzzle Day Nurseries Ltd
Network of nurseries catering for children from three months old that provides a stimulating learning environment

£ 300,000 Minimum Investment

Aspray Limited
Aspray is an award-winning claims management provider that has developed into a successful franchise

£ 28,000 Minimum Investment

diddi dance
A preschool dance program that explores 16 different dance styles

£ 4,995 Minimum Investment

Relooking
Relooking is a beauty franchise, offering a variety of skin care and anti-aging treatments

£ 18,000 Minimum Investment