About Driver Hire
For an established and successful management franchise with low fixed costs and average earnings in excess of £130,000 per annum, look no further.
Over the last 30-plus years Driver Hire has become one of the most consistently successful franchise brands in the UK. They are a five-times bfa HSBC 'Franchisor of the Year' Award winner and were listed as the number one recruitment franchise in the 2018 and 2019 Elite Franchise Top 100 list of franchise brands operating in the UK.
The franchise network has successfully grown since 1987, thanks to its thoroughly tried-and-tested franchise model, which consistently generates high returns for its franchise owners. In the 2017/18 financial year:
50% Driver Hire franchises achieved sales of over £1million
72% achieved sales over £750,000
85% achieved sales over £500,000
The average full year turnover for a single Driver Hire franchised office was £1,180,450 - three times the UK franchise industry average of £400k reported in the 2018 bfa NatWest Franchise Survey.
Driver Hire is an office-based management franchise operating in a fast-paced environment where quality service and sales activity are paramount. Its franchisees run their own recruitment business, specialising in the provision of temporary and permanent drivers and logistics staff. It's a huge market, with the UK recruitment industry worth an estimated £35.7 billion (REC/KPMG 2017/18). The Driver Hire network supplies thousands of satisfied customers each year, including major logistics companies, builders' merchants, parcel carriers and local authorities.
With a Driver Hire franchise you can also access valuable additional income streams which include training and online service products.
Franchisees enjoy the benefit of a fantastic brand, a proven business model, the latest technology and ongoing comprehensive support from a 90-strong Head Office team.
Here's why some of our franchisees chose Driver Hire
Manjit Singh – Driver Hire Enfield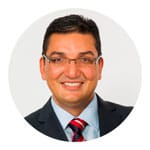 Manjit bought the Driver Hire Enfield franchise in 2007. He'd previously run his own convenience store but felt that being part of a franchised network would help him to achieve his full business potential.
"My Driver Hire franchise has helped me develop a great business, work with some great people and deliver some great returns for my family."
Lee Dean – Driver Hire Warrington
Lee bought the Warrington franchise in 2015. Prior to Driver Hire he'd worked in the NHS and as a Director of Specsavers Hearcare.
"A Driver Hire franchise presented a lower risk way of getting back into self-employment. What attracted me was the successful business model and the highly positive attitude of everyone I spoke to at Driver Hire."
Richard Bannister and Jane Moses – Driver Hire Coventry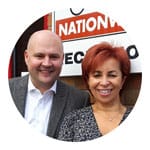 Both Jane and Richard have run their own businesses in the past. Jane's was in retail and Richard's in catering. They bought the Coventry franchise in 2018.
Richard:
"The Driver Hire brand has an excellent reputation in the recruitment industry. That gives us a great platform for future success."
Jane:
"I was looking for a new challenge and franchising appealed as a safer route into self-employment. We researched a number of franchise opportunities and Driver Hire came out on top."
People Like You?
As you can see, Driver Hire franchisees reflect a wide spectrum of working backgrounds from which relevant skills have been gained. Whilst some have worked in either recruitment or the transport sector, others have run their own business, worked as accountants, in education, IT, retail and even banking.
Get in touch now to discuss Driver Hire's opportunities near you.