The information you submit via our enquiry form is shared only with the franchise business(es) that you have selected.
The franchise business will contact you by means of email and/ or telephone only to the email address and phone number you have provided.
By submitting the enquiry form you are consenting to send your personal information to the selected franchise business.
You also agree to receive further newsletter email marketing from What Franchise.
Close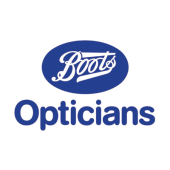 Boots Opticians
A leading ophthalmic products and services provider, from eye vision tests to designer glasses or lenses
Minimum Investment
£20,000 - £ 250,000
Expected Revenue After 2 Years
N/A
About Boots Opticians
Boots Opticians is the largest optical franchise in the UK.
Boots was founded by John Boots in 1849, starting out as a herbal store in Nottingham that offered an interesting and cheap alternative to traditional medicine. After Boots' success, the first Boots optical store opened in 1983. Boots Opticians is a leading provider of ophthalmic products and services, from eye vision tests to designer glasses or lenses. Today, Boots Opticians has over 630 practices in the UK, of which 180 are franchises.
As a leader in the market, Boots Opticians has great relationships with many established brands in the retail and healthcare industry and has quickly become the most trusted and respected brand in the industry.
How does the Boots Opticians franchise model work?
Boots Opticians started franchising the business in 1987. As a franchisee, you will be managing your own business and be your own boss. Boots Opticians has a 100 per cent franchise model.
Franchisees get to keep 100 per cent of profits, and also get some equity within the business they set up. They are allowed to sell their equity at any time should they wish to.
In your day-to-day, you will be making important decisions such as deciding how many clinics you want to manage, managing staff, keeping your accounts and setting salaries for your staff and yourself to ensure your business is profitable. Therefore, your expected revenue after two years is completely dependent on you and how you manage the business. Boots Opticians' proven business model will give you access to a cost-effective supply chain, and exclusive product ranges.
How much does a Boots Opticians franchise cost?
Boots Opticians' Franchise Partner Agreement lasts for 20 years and is worth £10,000. At the end of this period, Boots Opticians will either buy your business back from you or agree to a renewed 20-year agreement.
Generally, higher costs will be associated with the new building and new practice shopfitting, which will range from £160,000 to £210,000.
Franchise Partners must pay a monthly royalty fee - a service fee percentage based on net sales in order to operate and trade under the Boots Opticians brand name. Boots Opticians also charge a fee to contribute towards the costs of various services used throughout Boots Opticians. These include national marketing campaigns, advertising and promotions, IT maintenance and other activities which impact all stores.
Finding funding for a Boots Opticians franchise
Boots Opticians provides no funding support for franchisees, however, they do work with a number of major banks who can help you bankroll your investment. A number of brokers, lenders and other lending institutions understand the Boots Opticians franchise model and should be keen to help you get started. That being said, you will still need a significant level of personal investment as per Boots Opticians' expectations.
Do franchisees need prior clinical experience?
Boots Opticians prefer candidates with some clinical and entrepreneurial skills and experience.
By integrating these skills in your business practice, you will contribute to making Boots Opticians a market-leading brand. Boots Opticians has a long and thorough selection process in order to determine whether you are the right person for the role. This process will also give you an idea of what they expect from franchisees.
Where are there new locations for Boots Opticians franchises available?
Currently, Boots Opticians is looking to open new franchises in the London, South-East, and South-West areas. Once you go through the selection process, Boots Opticians' support team will help you with selecting a new location, as well as with the shopfitting.
How can you scout the right building for a Boots Opticians franchise?
When opening at a new location, Boots Opticians will use its contacts and partners in order to help you find a suitable building for your new franchise. It will also help you negotiate the best possible terms aligned to the local market. All new leases are operated on a joint tenancy basis between Boots Opticians and the Franchise Partner. You will usually operate under a "full repairing lease" which implies you will be responsible for repairing and maintaining the inside and outside of your property for the duration of the lease.
Finding a Boots Opticians franchise for sale
You may also decide to buy an existing Boots Opticians franchise near you. This will enable you to benefit from an already established business, with an existing customer base who are loyal to the brand. Once you complete the first stages of assessment, Boots Opticians will help you meet existing franchisees looking to sell. Once you reach an agreement with the seller, and as part of your assessment, Boots Opticians requires you to submit a business plan in order to make sure you know what you are doing and are committed and ready to start your practice.
Why choose a Boots Opticians franchise over other retail opportunities?
Boots Opticians is one of the largest and most trusted brands in the industry. It has a 100 per cent franchise model, which means you are able to keep all the profits your business generates.
Moreover, Boots Opticians provides ample support to new franchisees in order to help them get set up and help them turn their business into a successful one. The experienced and friendly franchise support team can help you with property acquisition, lease negotiation, design and project management of shop fits or marketing campaigns, as well as other aspects of the business. During your training, you will also spend some time with Franchise Partners who can help you gain first-hand experience in running the business.
Boots Opticians also has links to some of the largest loyalty card schemes, giving you access to various large networks of customers.
How can I find out more about investing in my own Boots Opticians franchise?
If you are interested in starting a Boots Opticians franchise or buying an existing one, you can request further information and a call back from the franchise team by completing the form found on this page.