The information you submit via our enquiry form is shared only with the franchise business(es) that you have selected.
The franchise business will contact you by means of email and/ or telephone only to the email address and phone number you have provided.
By submitting the enquiry form you are consenting to send your personal information to the selected franchise business.
You also agree to receive further newsletter email marketing from What Franchise.
Close
Did you know?
Mobalpa Kitchens has outlets available across the UK

Request free information in just 60 seconds!
Take the first step in becoming your own boss!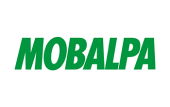 Mobalpa Kitchens
Provides a kitchen, bathroom and bedroom manufacture, delivery, design/planning and installation service
Minimum Investment
£80,000
Expected Revenue After 2 Years
N/A
About Mobalpa Kitchens
This company, based in France, has been providing an expert kitchen, bathroom and bedroom (wardrobes, storage units and lighting) manufacture, delivery, design/planning and installation service since 1948.
Mobalpa's furniture is manufactured at its four factories in Haute-Savoie, a region in the Alps of eastern France. All of these facilities are ISO9001 (quality management system) and ISO14001 (environmental management system) certified. The company also states that it recycles more than 90 per cent of the industrial waste it creates.
Mobalpa Kitchens has 400 showrooms in approximately 20 countries and manufactures 55,000 kitchens annually.
Customers can choose from 17 colour-coordinated cabinet 'carcasses' and 300 front colours.
All of Mobalpa's furniture comes with a 10-year warranty. Drawers and hinges and covered by a 25-year warranty.
All Mobalpa Kitchen furniture is NF Ameublement-certified, which means each range meets the quality criteria issued by the institut technologique Fôret Cellulose Bois - construction Ameublement (FCBA.)
The company's kitchens carry the NF Environnement ecolabel, meaning they are manufactured in a sustainable and environmentally friendly manner.
The design/planning part of the franchise's service has evolved over time - today customers are able to view a 3D model of their project before installation takes place.
Mobalpa Kitchen has had a presence in the UK since 1980 via a series of distribution partners. It opened its first UK franchise in 2013.
The company is an associate member of the British Franchise Association.
How does the Mobalpa Kitchens franchise model work?
For your investment, Mobalpa provides you with everything you need to run the business successfully.
The franchisor assists with securing the best location for a showroom, advises on fit out, helps with the recruitment and training of staff and organises marketing activities during the launch of the franchise business.
Once a business is established in its territory, promotional activity continues in order to raise brand awareness and drive footfall to the showroom.
A five-year plan is agreed between franchisor and franchisee to maximise return on investment.
This is a management franchise, so franchisees are expected to be able to manage a team effectively, as well as oversee sales, financial forecasts for the business and the various customer projects undertaken.
Typically, Mobalpa Kitchen franchisees operate from showrooms that are around 250m² in size.
Once their first showroom is up and running, there is an option to open further outlets.
What attributes does an individual need to succeed as a Mobalpa Kitchens franchisee?
The Mobalpa Kitchens franchise says prospective franchisees must be self motivated, commercially aware, organised, interested in interior design, creative and ambitious.
They must also possess good communication skills and be able to follow a tried-and-tested operating system.
No previous experience of the sector in which Mobalpa Kitchens operates is required, as full training and ongoing support is provided.
Did you know?
Mobalpa Kitchens has outlets available across the UK

Request free information in just 60 seconds!
Take the first step in becoming your own boss!
What locations or territories is Mobalpa Kitchens looking to operate in?
Mobalpa Kitchens has franchise opportunities available throughout the UK.
Where is the Mobalpa Kitchens franchise based?
The company's headquarters are in Thônes, south eastern France.
What training and support do Mobalpa Kitchens franchisees receive?
All Mobalpa Kitchens franchisees must complete eight weeks of training before they can open their showrooms.
The first two weeks are spent at the company's pilot store in the UK. This is followed by a further six weeks of training at Mobalpa's headquarters in Thônes, France, where the following areas of the business are covered in depth: customer service, ranges/products, design, computer aided design, sales ordering and business administration.
The process of working towards becoming a Mobalpa Kitchen franchisee continues with further follow up training, which takes place at a franchisee's own store with the company's sales coach, area manager and technical manager.
Ongoing support is provided throughout the duration of the franchise partnership and is tailored to individual franchisee's needs.
What return on investment can you expect as a Mobalpa Kitchens franchisee?
The company states that in year three Mobalpa Kitchen franchised showrooms can turn over in the region of £800,000-£1 million a year.
However, this figure is only provided to demonstrate the potential returns a successful Mobalpa Kitchen franchise can generate and is not guaranteed. As with all franchises, a franchisee's success depends on the amount of time they invest in the business, their aptitude and ability to follow the franchisor's proven systems.
When assessing financial information provided by a franchisor, it's recommended prospective franchisees enlist the services of a qualified accountant to scrutinise the figures and provide them with an impartial assessment based on their knowledge and experience of the franchise industry.
Does Mobalpa Kitchens charge franchisees any ongoing fees?
Franchisees do not have to pay any ongoing franchise fees or royalties to the franchisor.
How can I get started on setting up my own Mobalpa Kitchens business?
The simplest way to get started on your journey to becoming a Mobalpa franchisee is to fill out the brief enquiry form on this page.
A member of the Mobalpa Kitchens franchise team will then make contact to talk to you about the franchise, the territories available and your aspirations for the business.
Franchise industry experts advise prospective franchisees to take their time during the recruitment process. They need to be sure they have all the information they require to make an informed decision before making any financial commitment.
As well as enlisting the services of an accountant, a specialist franchise solicitor should also be consulted with regards to the legal documentation relating to the business partnership the franchisee will be entering into, which could last for a minimum of five years and is legally binding.

Request Free Information
Send a free enquiry to Mobalpa Kitchens for further information!
Enquire into this franchise today