The information you submit via our enquiry form is shared only with the franchise business(es) that you have selected.
The franchise business will contact you by means of email and/ or telephone only to the email address and phone number you have provided.
By submitting the enquiry form you are consenting to send your personal information to the selected franchise business.
You also agree to receive further newsletter email marketing from What Franchise.
Close
Did you know?
Snappy Snaps has outlets available across the UK
Request free information in just 60 seconds!
Take the first step in becoming your own boss!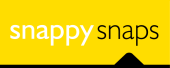 Snappy Snaps
Snappy Snaps provides consumers and small businesses with a diverse range of photographic services
Minimum Investment
£35,000
Expected Revenue After 2 Years
N/A
About Snappy Snaps
Snappy Snaps is one of the UK's leading photography franchises, with over 30 years of experience in the industry. The brand began in 1983 as a photographic processing lab, with the decline of film use and the expansion of digital services, Snappy Snaps has reinvented itself, providing a wide range of photography related services for a diverse market.
The Snappy Snaps franchise has expanded to provide photo printing, passport photo and other standard photographic services, as well as bespoke gift and artwork, professional studio photography and a variety of commercial print services. This gives Snappy Snaps franchise owners the opportunity to enter a diverse range of markets, and build a successful business.
Where is the Snappy Snaps franchise based?
The head office for the Snappy Snaps franchise is based in Manchester.
What kind of franchise is Snappy Snaps?
A Snappy Snaps franchise outlet can be operated both as a management business, and as a job, depending on the preferences and experience level of individual franchisees. For those with existing retail management experience, it's possible to employ staff immediately from launch, and run the business purely on a management level. If you are looking to be more involved in day-to-day operations, the franchise has plenty of opportunity and flexibility for you to do so.
What territories are available for a Snappy Snaps franchise?
There are territories available across the UK, and you may also be able to purchase a resale franchise, if available. All franchisees receive a protected territory, and can expand to further territories once they have established a successful track record with an existing store.
How much does a Snappy Snaps franchise cost?
A typical investment into starting a Snappy Snaps franchise can cost around £123,500-£140,000. This includes everything that is required for a fully operational store, including equipment, the training course, and store setup.
What funding support is available for a Snappy Snaps franchise?
You may be able to get funding from third parties, including most major banks on the high street. Snappy Snaps also offer partial funding depending on prospective franchisees' financial circumstances, leaving a remainder of £35,000 to pay. You should be able to demonstrate having at least £25,000 free capital to invest towards the franchise fee.
What experience do you have to have to start a Snappy Snaps franchise?
The ideal candidate for a Snappy Snaps franchise should have excellent business leadership skills, and a good employment history. Franchise owners are also required to divest themselves of other business interests, as running a store is an involved commitment. As the franchise is a well established and trusted brand, the company look for franchisees who are willing to learn the skills required to help the business succeed, with strong levels of self motivation and drive. You do not need prior formal experience in the photographic industry, but a passion for this field can be a great advantage.
A review of the training and marketing package with a Snappy Snaps franchise
The Snappy Snaps franchise team provide an initial Profit and Loss account based on your chosen territory, to give you a clear idea of cash flow and other financial details. After this is established, all new franchisees undergo a 10-day training course to cover all areas of the business. The course includes modules on Snappy Snaps' history and what the brand offers, and a detailed understanding of the procedures, services and standards held.
Did you know?
Snappy Snaps has outlets available across the UK
Request free information in just 60 seconds!
Take the first step in becoming your own boss!
Following a practical overview of the business, you will also get insight into business management and administration, including all legal issues to consider, such as tax, employment law and more specialist legal issues to consider as a photography business. You will also be given a breakdown of the protocol followed through the brand, to ensure you operate in a consistent manner with the brand's values.
Once your training is complete, you will also receive support on store management, merchandising and visual presentation, as well as learning how to market your business effectively, to a wide audience.
What kind of tasks can you expect to carry out with a Snappy Snaps franchise?
The daily activities of a Snappy Snaps franchisee can vary greatly, depending on the services you decide to offer. The brand covers a broad range of niches, from specialist photo printing, to custom art and gifts, and products targeted at the commercial sector. This means you may be involved with both B2C and B2B clients on a regular basis.
As a predominantly retail-oriented business, you can expect to carry out tasks related to ensuring the store is running well, including managing stock, dealing with customers, and managing employees. If you offer more specialised services such as in-house studio photography, either by yourself or by employing a photographer, then this can often be a highly individual and unique service, every time.
What business opportunities are available with a Snappy Snaps franchise?
As Snappy Snaps targets multiple markets, the franchise offers a great opportunity to develop a highly profitable and varied business. Despite the overwhelming shift to digital photography for most amateur and professional photographers alike, there is still a strong demand for print and related products.
By continually coming up with innovative print offerings, such as printed canvases and wall art, as well as various personalised photo products, the franchise offers several ways to generate an income.
Snappy Snaps also offers some more selective specialist services, that some franchisees may want to offer depending on experience and background. These include photographic restoration, custom framing and film to digital conversion, and can provide franchisees with additional revenue, helping them to compete against other photographic print outlets.
How can I get started on starting my own Snappy Snaps franchise?
To find out more about starting your own Snappy Snaps franchise, contact them via the online form on this page.

Request Free Information
Send a free enquiry to Snappy Snaps for further information!
Enquire into this franchise today