The information you submit via our enquiry form is shared only with the franchise business(es) that you have selected.
The franchise business will contact you by means of email and/ or telephone only to the email address and phone number you have provided.
By submitting the enquiry form you are consenting to send your personal information to the selected franchise business.
You also agree to receive further newsletter email marketing from What Franchise.
Close
Did you know?
The Kitchen Depot has outlets available across the UK
Request free information in just 60 seconds!
Take the first step in becoming your own boss!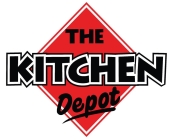 The Kitchen Depot
Provider of bespoke kitchen designs and kitchen manufacturing
Minimum Investment
£64,000
Expected Revenue After 2 Years
N/A
About The Kitchen Depot
Kitchen Depot family-owned and run business was established in 2003, and it offers bespoke kitchen design, manufacturing, and installation or build services. The company prides itself on enacting what they refer to as family values: honesty, integrity, reliability, respect, quality, professionalism, and providing excellent levels of service and craftsmanship. They seek these values in team members and franchisees.
Clients are offered a free kitchen planning session and a no obligation quote. They can select from a range of traditional, modern classic, or contemporary kitchen designs. In addition to design and installation, The Kitchen Depot also offers financing options as The Kitchen Depot Holdings Ltd is a registered credit broker. 
The company is highly eco aware. As a result, sustainable and renewable raw timbers are sourced, manufacturing process waste is recycled, and all combustible material is broken down and used in the central heating furnaces. The two Kitchen Depot manufacturing plants are located in Stafford Park in Shropshire and in Hillington in Scotland.
Clients can elect to appoint their own installers should they wish to do so. However, the installation teams used by The Kitchen Depot installers are highly experienced and include all the trades necessary, namely plumbers, electricians, joiners, and tilers.
What services does The Kitchen Depot franchise offer?
The Kitchen Depot offers all aspects of kitchen provision:
 Kitchen Planning: using software to show a 3-D representation of the kitchen, the client can design their ideal kitchen with the help of a staff member.
 Financing (optional): a range of financing options are available through Kitchen Depot Holdings Ltd, a credit broker authorised and regulated by the Financial Conduct Authority.  
 Manufacture: kitchen units are manufactured to a high specification and quality using German engineering and Italian design.
 Installation (optional): the made-to-order units are delivered ready to be installed either by Kitchen Depot's fitters or by the client's choice of supplier.
All the services are based on the client's requirements.
What kind of experience and skills must Kitchen Depot franchisees possess?
The Kitchen Depot franchisor extends their family values to clients, suppliers, and to franchisees. As a result, they seek franchisees with shared values who will be a good fit with the company and place service and customer satisfaction above all else.
They know that happy, successful franchisees are good for both their own franchise and for the company. To this end, Kitchen Depot shares its sales and supply strategy with all franchisees and puts them through rigorous training and development programs.
How can I become a Kitchen Depot franchisee?
The process of applying for a Kitchen Depot franchise is not complex. If you wish to, you can call and ask any questions you may have. Alternatively, fill in enquiry form found on this page.
You will receive a receipt confirmation email within 24-hours. The email will be followed by a telephone call during which there will be a general discussion of the vision and philosophy of the company.
A first meeting will be scheduled at which a Confidentiality Agreement will be signed to protect you and the franchisor. You will have the opportunity to set out your business goals, and you will be informed of start-up costs and the various types of rewards you could receive.
The second meeting focuses on a business plan for you. Issues such as setting up your franchise, financing or bank loans, possible store locations, business registration, financial projections, and a detailed business plan. Once this has been finalised, and both parties are happy, a deposit of £5,700 or 10 per cent of franchise cost must be paid.
How much does a Kitchen Depot franchise cost?
The investment required for a Kitchen Depot franchise is £64,000 + VAT. In addition, the franchisor advises potential franchisees to also begin with access to £20,000 for capital expenses.
Did you know?
The Kitchen Depot has outlets available across the UK
Request free information in just 60 seconds!
Take the first step in becoming your own boss!
What will I get from Kitchen Depot for my investment?
As a franchisee you will be granted a license to trade and you will benefit from the power of the brand, a proven business model, and the many years of experience the Kitchen Depot family offers.
You will also receive:
1. Assistance with identifying suitable premises: The position of your showroom is crucial. The combination of your local knowledge and the franchisor's experience means that the right location will be found (usually on a main thoroughfare and 2 – 3,000 ft 2 ). Thereafter signage can be designed.
2. Fitting out the showroom: Again, Kitchen Depot has years of experience designing the optimal showroom layout, and franchisees are assisted with this.
3. One-on-one training: The Franchise Manager will take you through an intensive training program. This covers product knowledge, CAD design and kitchen planning, and a comprehensive understanding of the business systems, order processing, and accounts and finances. On top of this, there is focus on presentation, marketing, sales, after sales, negotiation, and customer service skills.
4. Pre-launch marketing: The Kitchen depot brand strategy is used for all new franchises and your market will be targeted before your store opens its doors.
5. Ongoing support: You will receive weekly visits during the first six months and advice, help, and guidance is always only a call away.
6. Proven business model: Your business will benefit from a strong brand with good market awareness, effecting marketing activities, competitive pricing on goods and services, and high- quality manufacture and installation.
This means that, as a member of the Kitchen Depot family, franchisees are provided with the tools to be successful.
Do I need experience to run a Kitchen Depot branch?
You don't need specific experience with retail or kitchen design and fitting. However, you must be passionate about customer service, hard-working, honest, reliable, driven to succeed, and prepared to take full responsibility for your actions and showroom. You need to understand that delivering excellent service leads to a happy customer and new customers.
Where does the Kitchen Depot currently operate?
The Kitchen Depot currently operates 10 stores and two manufacturing plants in England and Scotland. The brand wants to expand by recruiting suitable franchisees.
Will I be able to get an area of my choice?
You would have to enquire directly with Kitchen Depot, but the brand is keen to have franchises throughout the UK, and Scotland and England in particular. However, location must fit the franchisor's chosen pattern of distribution. In addition, you will be guided as to the choice of location as finding the right one has a major impact on the success of a showroom.
Is income guaranteed?
As with any business venture, income is not guaranteed as it depends on several factors including the amount and quality of work done by the franchisee.
Similarly, how soon you begin to earn depends on the efforts of the franchisee and his / her team.
Do I need to do my own marketing?
The Kitchen Depot carries out a sustained national marketing and sales campaign. If you wish to investigate something in your specific area you can discuss it with the Franchise Manager. The best form of marketing is word of mouth: provide an excellent service and your customers becoming your best advertisements and PR agents.
Is this the best kitchen franchise in the UK?
According to Kitchen Depot, over half of its customers are word-of-mouth business. This implies that their clients are extremely happy and new business is being generated. In addition, and despite the economic climate, the company is the largest of its kind in the regions it serves. They further attribute their success to product development, innovation, and brand investment.
Request Free Information
Send a free enquiry to The Kitchen Depot for further information!
Enquire into this franchise today