The information you submit via our enquiry form is shared only with the franchise business(es) that you have selected.
The franchise business will contact you by means of email and/ or telephone only to the email address and phone number you have provided.
By submitting the enquiry form you are consenting to send your personal information to the selected franchise business.
You also agree to receive further newsletter email marketing from What Franchise.
Close
Did you know?
Yes Appliance Rentals has outlets available across the UK
Request free information in just 60 seconds!
Take the first step in becoming your own boss!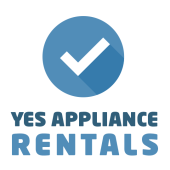 Yes Appliance Rentals
Gives consumers access to the latest products with no initial capital outlay
Minimum Investment
£9,950 - £ 19,950
Expected Revenue After 2 Years
N/A
About Yes Appliance Rentals
What is Yes Appliance Rentals and what services does it provide?
Yes Appliance Rentals is, as you might expect from the name of the company, an appliance rental business. The company rents everything from tech items such as TVs and stereos, to white goods such as washing machines and even specific pieces of furniture to customers.
How does the Yes Appliance Rentals franchise model work?

Yes Appliance Rentals gives consumers access to the latest products with no initial capital outlay and a simple monthly, weekly or annual payment arrangement.
Via its website, the company provides premium washing machines, tumble dryers, dishwashers, fridges, freezers, ovens and entertainment products such as televisions, mobile phones, computers and even furniture such as beds and sofas.
The franchise it offers is flexible, can be run from home and requires no premises, no staff and no stock to hold. The company says it can tailor each individual franchise to the investor, whether it is the 100 per cent owner/operator working from home with a mobile operation or a venture whose owner wishes to roll out a team across multiple territories.
Yes Appliance Rentals' business model allows customers to select the product they want online from its extensive range. The franchisor then works out the amount to be repaid before the item is delivered.
The franchisee's role is to market the brand and the service it provides in their local territory. They also organise delivery of the chosen items at the earliest possible opportunity. Delivery and installation engineers deliver the appliance or furniture, install it, remove all packaging and offer a demonstration of the main features if required.
What locations or territories is Yes Appliance Rentals looking to operate in?
The company has franchise opportunities available throughout the UK.

Why is Yes Appliance Rentals a good investment?
Renting rather than buying furniture, appliances and electronics can make sense for people living in the UK in many cases, meaning demand is potentially high for the services provided by Yes Appliance Rentals from a wide range of consumers.
Technology is constantly evolving and often consumers are wary of buying a product that may be out of date in a year or two. Some workers only plan to remain in a certain part of the country for a year or so and then move on, in which case buying brand new furniture and appliances does not make sense. Students, overseas workers and people with temporary work contracts, for example, often find that buying white goods and large pieces of furniture is not a viable option, whereas renting is.
Did you know?
Yes Appliance Rentals has outlets available across the UK
Request free information in just 60 seconds!
Take the first step in becoming your own boss!
When it comes to the franchise opportunity, Yes Appliance Rentals' business model and software system has been tried and tested in the UK over a number of years and gives franchisees an excellent source of recurring income.
In addition, profit potential is maximised due to minimal overheads. Yes Appliance Rentals quotes a potential return on investment of over 135 per cent.
Yes Appliance Rentals strives to offer the best possible service to customers and word of mouth referrals are common, with clients building relationships with friendly, knowledgeable franchisees. An ever changing range of affordable, high quality rental items and great customer service keeps consumers returning on a regular basis.
Where in the UK is the franchise based?
Yes Appliance Rentals head office is in London.
What are the Yes Appliance Rentals franchise terms of agreement and renewal?
All franchisees sign a five year rolling contract.
What qualities do you need to become a successful Yes Appliance Rentals franchisee?
This company is looking for prospective franchisees who are self motivated, enthusiastic, persistent and can follow a tried and tested system of business operation. They must also be passionate about providing first class customer service at all times.
What support and training do Yes Appliance Rentals franchisees receive?
The company's comprehensive franchisee training programme covers every aspect of the day to day running of the business, including product specific training and structured sales training.
Also included in the franchise package is a recurring payments software system and marketing templates and tools.
How in demand are appliance rental services right now?
In the UK, demand for appliance rental services is growing. Renting appliances rather than buying outright is widely seen as an affordable way for individuals to access the high cost household items they need. Consumers who seek peace of mind prefer to rent a certain product before or as opposed to purchasing it.
How can I get started on setting up my own Yes Appliance Rentals business?
Complete the enquiry form on this page and an alert will go directly to the Yes Appliance Rentals franchise recruitment team. A member of the team will then be in contact to answer any questions you may have about the franchise opportunity.
Individuals are advised to conduct thorough research into any franchise before making an investment.

Request Free Information
Send a free enquiry to Yes Appliance Rentals for further information!
Enquire into this franchise today