The information you submit via our enquiry form is shared only with the franchise business(es) that you have selected.
The franchise business will contact you by means of email and/ or telephone only to the email address and phone number you have provided.
By submitting the enquiry form you are consenting to send your personal information to the selected franchise business.
You also agree to receive further newsletter email marketing from What Franchise.
Close
Did you know?
The Zip Yard has outlets available across the UK

Request free information in just 60 seconds!
Take the first step in becoming your own boss!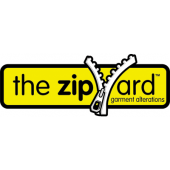 The Zip Yard
The Zip Yard provides a professional tailoring and garment alteration service.
Minimum Investment
£38,500
Expected Revenue After 2 Years
N/A
About The Zip Yard
The Zip Yard was founded in 2005 as a garment alteration service provider and has grown across the UK and Ireland as a successful franchise due to high demand among customers for cost-effective tailoring services.
The Zip Yard carries out a variety of services from repairs and sizing adjustments to more bespoke tailoring and changes, and offers fast and cost-efficient services for everyday and special occasion wear.
The Zip Yard offers a range of technical services to customers, including re-sizing and restyling existing clothing, carrying out repairs and mending, replacing zips and fastening on clothing, and also working on more complicated services, such as repairs and modifications on soft furnishing, curtains, and leather. They also provide volume services for corporate clients.
A franchise with the Zip Yard is ideal for anyone keen to develop their own business with professional sewing and repair skills.
Where is the head office for the Zip Yard franchise based?
The head office for the Zip Yard franchise is based in Belfast.
How much does a Zip Yard franchise cost?
To start a franchise with Zip Yard, it can cost approximately £38,500 - £40,000 plus VAT.
Additional costs may be incurred depending on store location, rental charges, and other factors.
Where can you find a territory to start a Zip Yard franchise?
Territories are available across the UK – with no other garment alteration franchises currently operating in the UK, there is extensive opportunity to find the right location to start a Zip Yard business. For more information, contact the brand directly.
What kind of financial support can you get to start a Zip Yard franchise?
It may be possible to get financial support for some, or all of the amount required to start a Zip Yard franchise, from most major lenders and banks.
What does the Zip Yard franchise package include?
Franchise owners of a Zip Yard business are provided with a turnkey operation package, with everything needed to run a successful store. The franchise package includes a license to use the brand, operational training and professional shop fitting for your own site, and all equipment, furniture, and merchandise required to run the store.
The package also includes marketing materials and assistance with putting together a tailored marketing plan, as well as support with staff recruitment.
What kind of experience do you need to run a Zip Yard franchise?
To start a Zip Yard franchise, you do not need to have previous experience in the industry, however, it can be helpful to have some elementary skills as a foundation. The brand recommends that potential franchisees have previous experience in running a franchise business, and have a proven track record in management and leadership. The ideal candidate will be someone dedicated and self-driven, with a strong level of self-motivation and the desire to succeed and thrive.
What do reviews say about running a Zip Yard franchise?
Existing franchisees have found running a Zip Yard business to be a highly successful opportunity. There is a high level of demand among customers for tailoring and alteration services. Most service providers in this industry take several days to carry out alterations, while the Zip Yard's ethos of providing fast turnaround times offers a more efficient and attractive service, leading to their rapid growth and loyalty from customers.
Did you know?
The Zip Yard has outlets available across the UK

Request free information in just 60 seconds!
Take the first step in becoming your own boss!
The brand also offers a more contemporary and technologically-driven experience, with spacious and modern store design, and a useful computerised order processing system, which tracks all orders, and updates customers directly when collections are ready.
As the brand provides everything required to get started, including extensive marketing support in franchisees' local territories, many existing franchise owners have found that their businesses have grown rapidly, with fast growth in sales, and constant support from the Zip Yard team throughout. Some of their top performing franchisees have earned turnovers in excess of £270,000 within a couple of years of opening.
Once established, franchise owners also have the opportunity to expand their services beyond the consumer market, with the option to target their services towards businesses, department stores, and other larger organisations, increasing their sources of revenue.
Working with the Zip Yard is an ideal prospect for anyone passionate about working and interacting with a wide variety of people, paying attention to detail and enjoying a varied working day.
Do franchisees get any kind of training or support with a Zip Yard franchise?
The Zip Yard provides all of their franchisees with comprehensive training and support to run a thriving and professional business. The brand helps new franchise owners to set themselves up, by assisting with finding the right premises in their chosen territory. They also provide a professional shop fit team to help customise the store to the standards required by the Zip Yard.
The brand's training programme for franchisees includes an in-depth overview of their operational processes, including all aspects of customer service, products and services offered, and merchandising, as well as training on how to use their bespoke computer system and financial management software. They will also assist in all aspects of staff recruitment and training, to ensure a consistent and high level of service.
Franchisees are provided with the relevant equipment, hardware, and software required to carry out all services, as well as being given thorough training on how to use them.
The Zip Yard also provides all operational manuals required, covering all aspects of running the business.
After the store is launched, franchise owners are provided with on-going assistance, with internet and web support available at all times, as well as access to further training programmes and product development workshops. The Zip Yard business team are also available for day-to-day troubleshooting and advice, and on-hand to support franchise owners when they are ready to expand into further stores or territories.
How to get started on running your own The ZipYard franchise?
To find out more about starting a franchise with the Zip Yard, contact the brand by completing the enquiry form found on this page.

Request Free Information
Send a free enquiry to The Zip Yard for further information!
Enquire into this franchise today