The information you submit via our enquiry form is shared only with the franchise business(es) that you have selected.
The franchise business will contact you by means of email and/ or telephone only to the email address and phone number you have provided.
By submitting the enquiry form you are consenting to send your personal information to the selected franchise business.
You also agree to receive further newsletter email marketing from What Franchise.
Close
Did you know?
Dyno-Rod Drains has an expected revenue of Variable after 2 years!

Request free information in just 60 seconds!
Take the first step in becoming your own boss!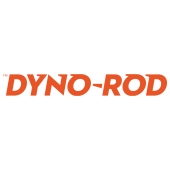 Dyno-Rod Drains
Drainage based management franchise servicing customers throughout the United Kingdom
Minimum Investment
£100,000
Funding Support
Through third party
Total Investment
£100,000+
Franchise Fees
Yes, depending on the business being purchased
Expected Revenue After 2 Years
Variable
In Brief
Membership in a highly prestigious and well-known brand. Large multi-service businesses with several vans and team members. A substantial turnover from day one, but with plenty of room to grow. A support structure backed by the brand owner of British Gas, part of Centrica. BFA full member.
About Dyno-Rod Drains
Single/multi-territory management franchises available across the country. Invest in your own specialist drain servicing business with the famous Dyno-Rod brand. Start your business with employees, vehicles and an established income stream.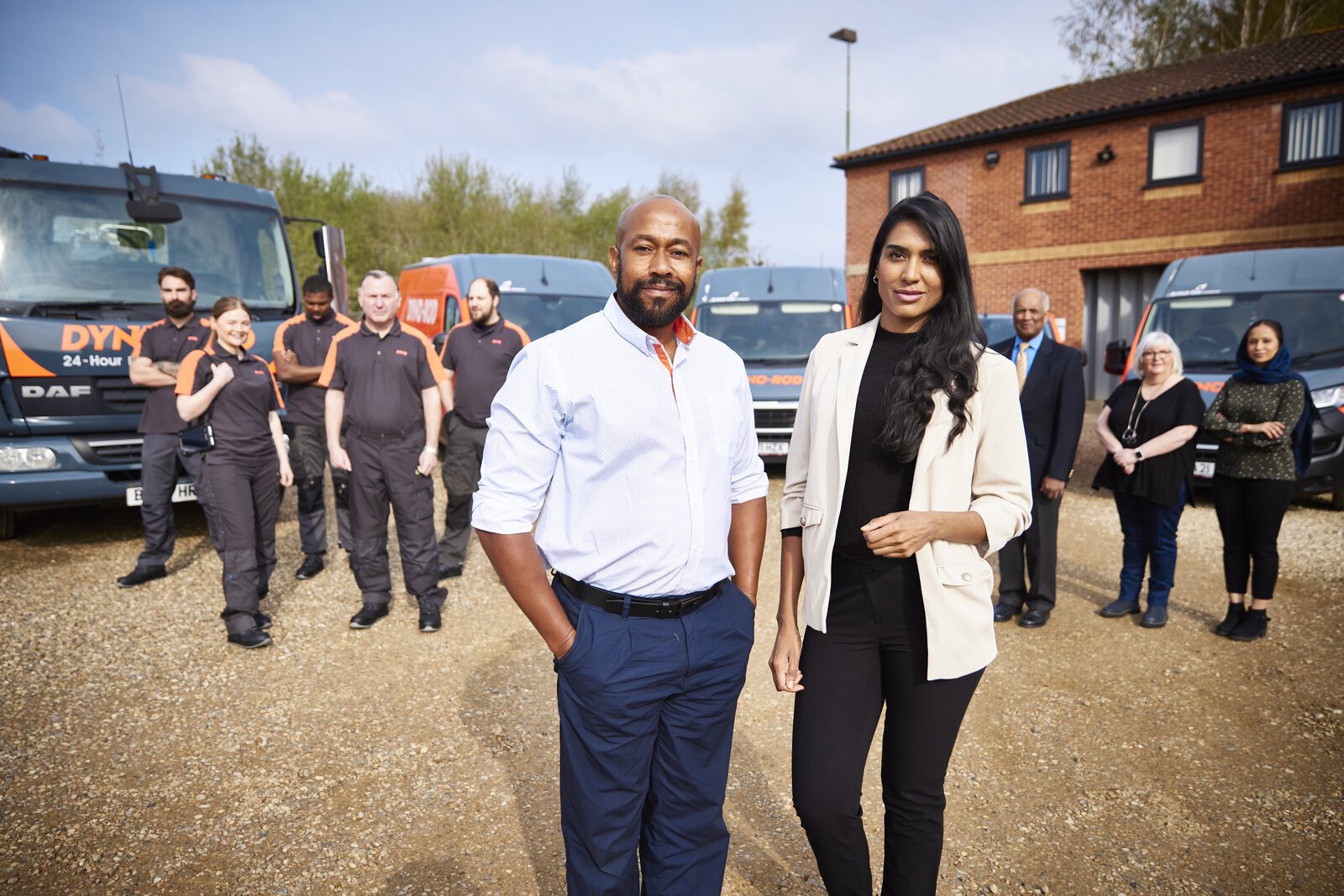 1. Invest – Start with an established business, staff, vehicles and contracts – the scale will vary depending on your chosen route.
2. Stabilise – Build your knowledge and confidence, lead your new team – your support office mentors will be with you throughout.
3. Grow – Now you know the business and your team are settled, work with your mentor to follow your business plan and grow your business.
4. Extend – Once your business is running without your daily input you may want to add more territories or services, or potentially prepare for sale and exit.
Leading brand, lucrative sector
Stable service mix: profitable emergency work, repairs and recurring commercial contracts
Brand power: Dyno-Rod is synonymous with drain repairs across the UK
National and key accounts: regular work from big businesses in your territory(s)
Continuous demand: 24/7/365 for domestic and commercial customers
Fewer employees = less stress: start with a team of c.10 staff per territory
Truly recession resistant: unblocking drains is unaffected by the economy
Grow your business from one established territory
● £100k+ investment
● Build on an established client base, staff, vehicles and monthly income
Buy an established multi-territory, multi-service business
● £1m+ investment
● Take over an established franchisee's Dyno-Rod business (sizes vary)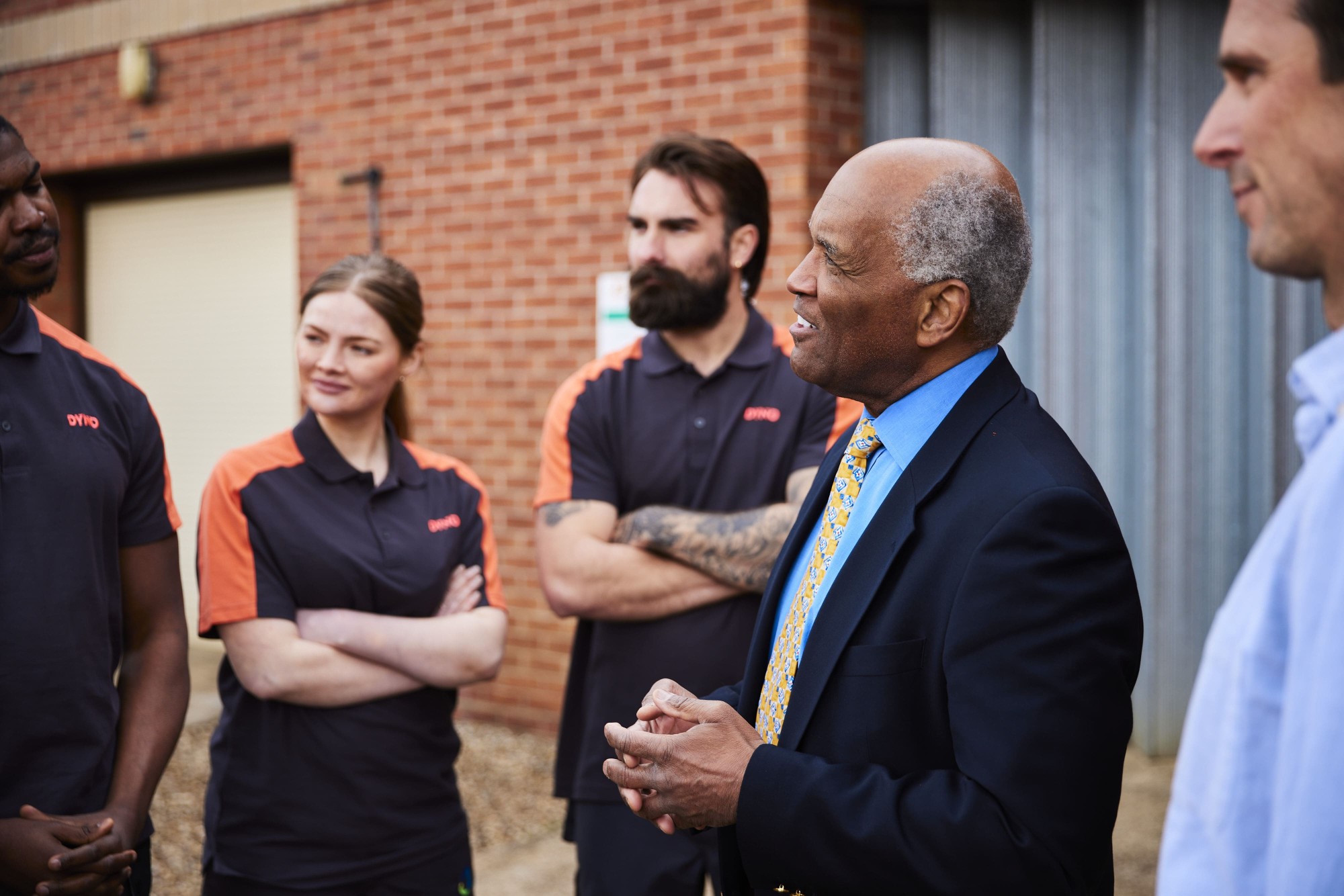 How does the Dyno-Rod Drains franchise model work?
This is a proven franchise opportunity, one of the oldest in the world!
Dyno-Rod franchisees often build sizeable multi-territory, multi-service operations. Due to their commitment and hard work, established franchisees can enjoy healthy incomes, a good work/life balance and build a sizeable pension pot for their future. Many of the larger businesses command £1m+ valuations.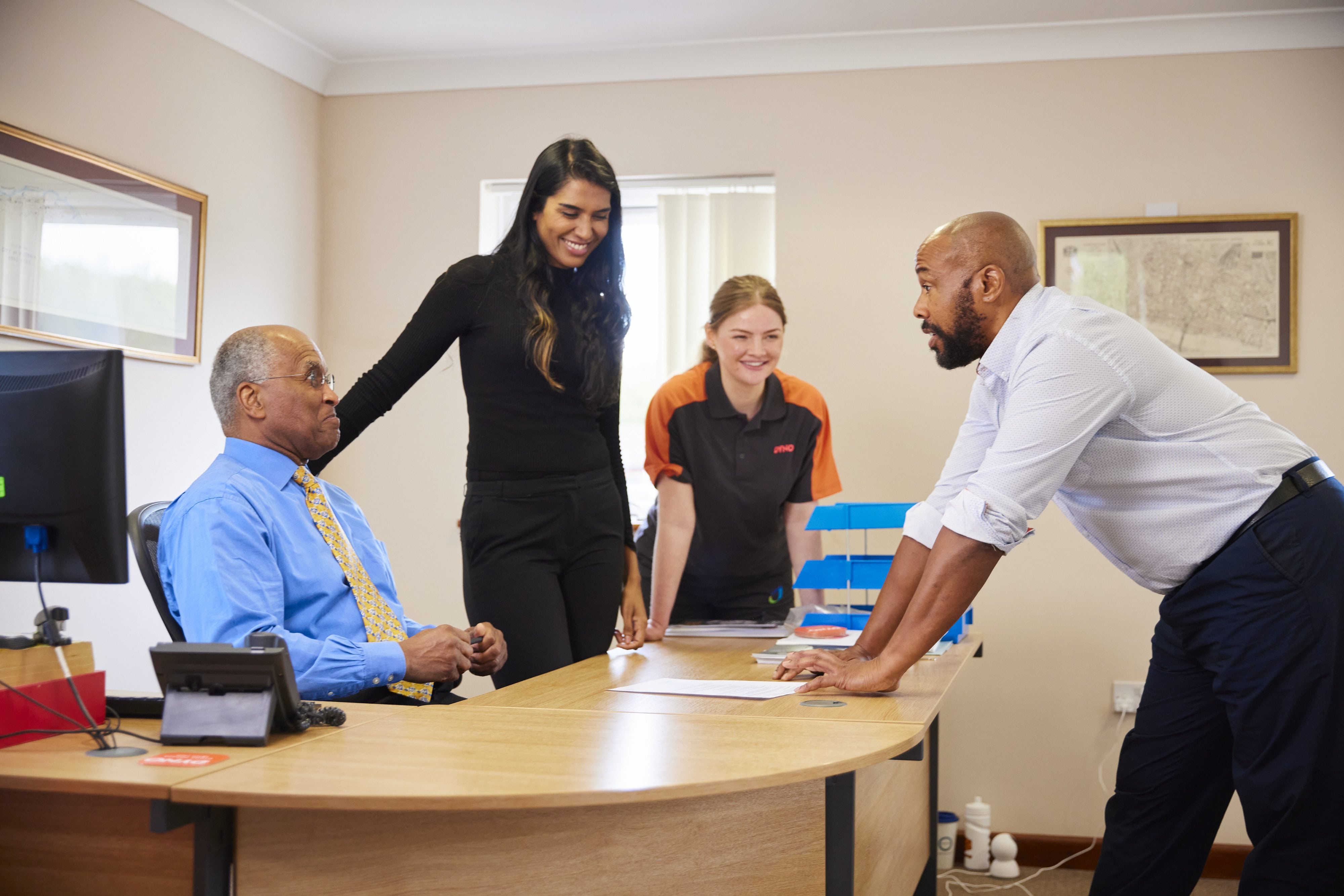 Who is this franchise for?
Franchisees come from a wide range of backgrounds, the most successful sharing an ability to manage their drainage engineers.
This is not an absentee investment opportunity, your role as franchisee and business owner is to lead your team, ensure an exceptional level of customer service is delivered and focus on growing your business, with guidance and support available for you at every stage.
Testimonials
"The brand opens doors and our team feels a sense of pride working for Dyno-Rod. The relationship with the franchisor is really open and allows us to discuss challenges and be part of future planning discussions." - Chris Fitzsimmons
Did you know?
Dyno-Rod Drains has an expected revenue of Variable after 2 years!

Request free information in just 60 seconds!
Take the first step in becoming your own boss!
"The support you get is fantastic. The accounts team wins us new business – growth is always a priority – and your area managers are always on hand to help you with any queries. It's a leading brand and you feel very safe working with them." - Kelly Chadwick
"The senior leadership team are really on point and are driving the Dyno-Rod brand forward. It has created massive opportunities for us, allowing us to change our lifestyles and continue pushing our business forward." - Paul Odell
What training and support is offered?
First established in 1963, Dyno-Rod is widely recognised and trusted, with customers expecting both service excellence and premium pricing. This brand reputation is maintained through national marketing activity (some examples below) and you will also benefit from local lead generation.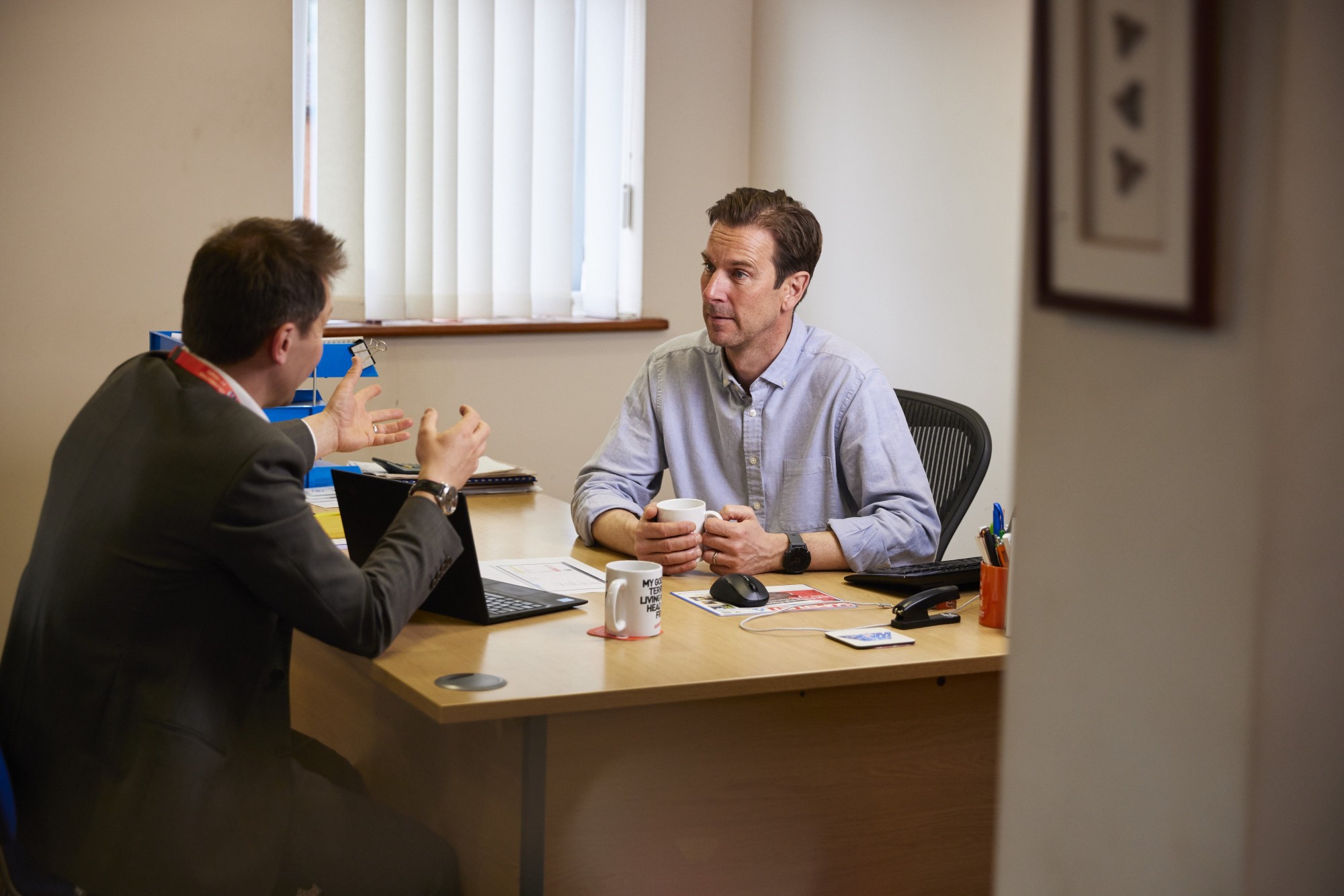 ● Your business support team at Centrica plc (Dyno-Rod's parent company) is led by long-standing franchisee advocates, leaders who are driving the next exciting era for Dyno-Rod business owners
● World-class business information and management systems to empower you with the reporting and insight you need to manage and grow your business
● Out-of-hours enquiry handling, job bookings and cashflow admin by an inhouse team mainly located at Centrica's Stockport offices
● HR, Legal and H&S guidance from leading consultants helping to ensure you can keep your business operations compliant
● A national and key accounts sales team that win work for franchisees, adding to your locally won emergency residential and commercial contracts
● Long-standing experienced team of business coaches who provide one-2-one in-territory guidance and support covering every element of your business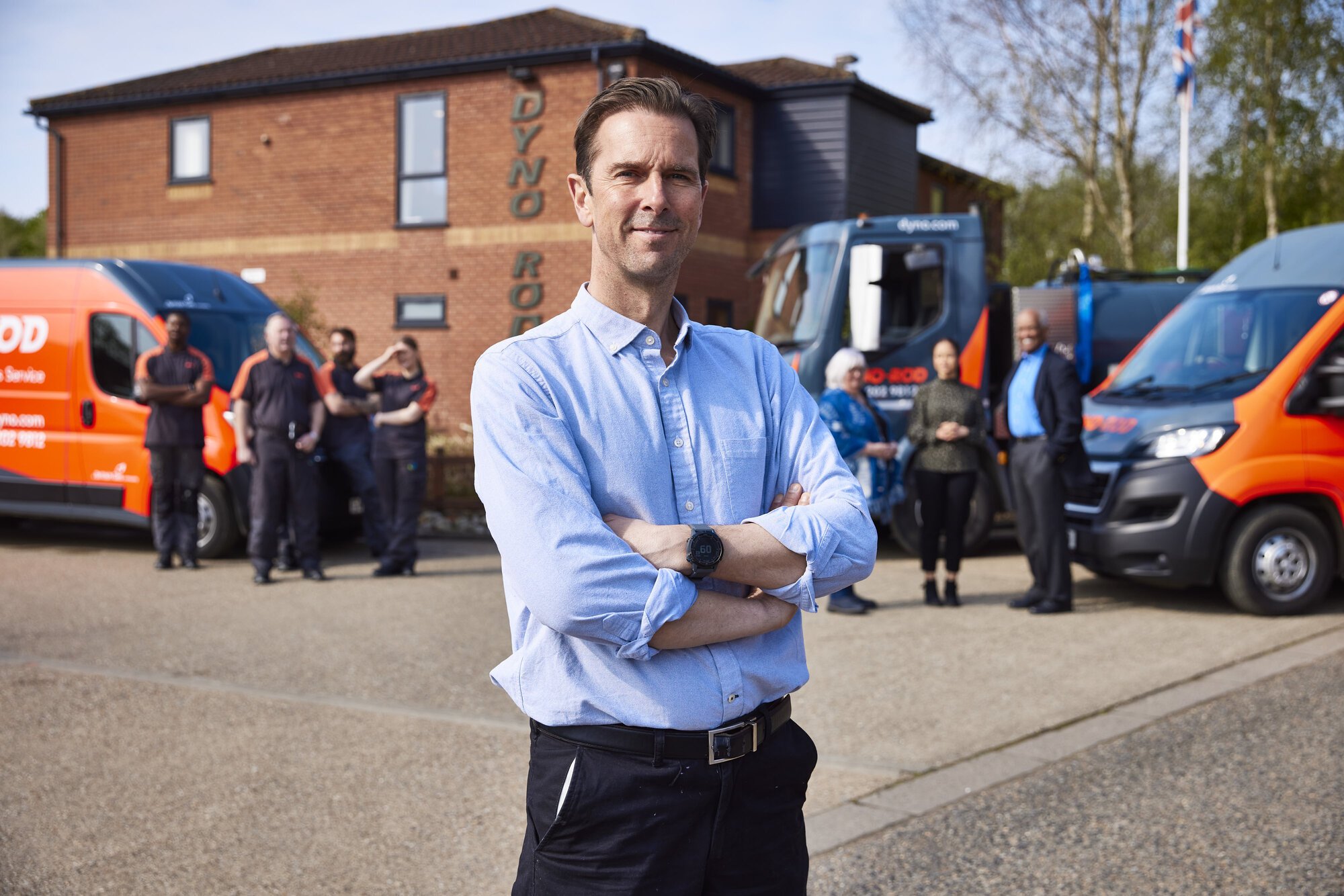 How do I start setting up my Dyno-Rod franchise?
There are several routes into owning your own Dyno-Rod business with different levels of investment from £100k upwards.
Dyno–Rod have national coverage, the specifics of the territory you are interested in can be discussed in detail on enquiry.
Request Free Information
Send a free enquiry to Dyno-Rod Drains for further information!
Enquire into this franchise today