The information you submit via our enquiry form is shared only with the franchise business that you have selected.
The franchise business will contact you by means of email and/ or telephone only to the email address and phone number you have provided.
By submitting the enquiry form you are consenting to send your personal information to the selected franchise business.
You also agree to receive further newsletter email marketing from What Franchise.
Close
Start your own

Coffee Franchise
Search 100s of UK franchises and become your own boss today
Discover your next business opportunity
Take your pick from over 800 proven franchises and start your journey to becoming your own boss
861 Businesses for sale
Browse
View more businesses for sale
What Franchise presents some of the best resources to help guide and advise you with your franchise.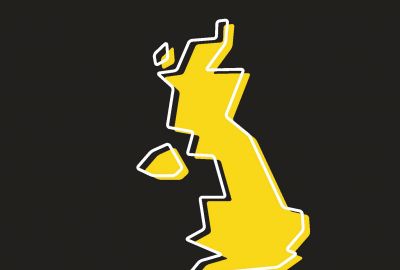 Franchising is an appealing business format for brand growth in the UK. The industry has shown consistent growth ever since research commenced. There are currently 935 recognised business format franchise systems in the UK and while many are born on these shores, there has also been...
Find out more
Franchise videos
Looking to become a successful franchisee? Watch our interviews and expert business advice videos to find out everything you need to know about running your own franchise
Since buying his Driver Hire franchise in 2014, Ed has made it one of the top 20 performers in the Driver Hire network, with annual turnover well in excess of £1.5m. His target for the year ahead is to move into the top five.
Find out more
ActionCOACH is the world's number one business coaching franchise, with offices in 80 countries. The UK currently has a...
We show owners how to get more time, better teams in their companies and more money on their bottom-line....
Helping people start their own businesses

Read everything you need to know about master franchising, low cost business opportunities and becoming a franchisee in our three print publications.

find out more

Click any magazine to request your FREE copy!

Our franchise picks of the month

The pick of the leading franchise opportunities available this month.

Recognition Express Ltd

Print & Promotional Services, Retail, Clothing

ChipsAway International Ltd

International, Motoring Services, Car Repairs

Metro Rod

Cleaning, Commercial & Industrial, Homecare & Property Maintenance

Chemex International

Cleaning, Commercial Cleaning, Commercial & Industrial, Supplies, Delivery & Haulage

World Options

Delivery & Haulage, Delivery Business services, Homebased

Mail Boxes Etc

Business & Professional Services, Delivery & Haulage, Delivery Business services

Bright & Beautiful

Cleaning, Residential Cleaning

ActionCOACH

Business & Professional Services, Business

Tutor Doctor

Childrens Services, Education

Home Instead Senior Care

Care & Elderly Services, Care Home

Trophy Pet Foods

Petcare, Pet Food

Promedica24

Care & Elderly Services

Drain Doctor

Homecare & Property Maintenance, Services, Plumbing

Mr Electric UK

Business & Professional Services, Commercial & Industrial, Homecare & Property Maintenance, Services

Subway ®

Food & Drink, Fast Food, Take-away, Retail

Business Doctors

Business & Professional Services, Business

You have pending

Here's just

five reasons

why you should join our

FREE

newsletter!

New articles added every week

Hand picked franchise opportunities just for you

First class help and advice for franchising and business

We have the industries best contributors on board

Inspiring and insightful franchise case studies