Three franchise brands explain the innovative measures they've established to improve customer experience, efficiency and franchise profitability – and the positive impact these measures have had on their franchise in recent months
The key to protecting the longevity of any business, whether in the franchising industry or not, is the ability to implement innovative strategies. Whether in response to the pandemic or as part of an ongoing strategy to remain as market leaders, franchisors from across the globe regularly demonstrate how thinking outside the box and truly considering the needs of their clients, service users - or, in fact, their franchisees - is a recipe for success.
In celebration of Innovation Day, three franchise brands explain the innovative measures they've established to improve customer experience, efficiency and franchise profitability – and the positive impact these measures have had on their franchise in recent months.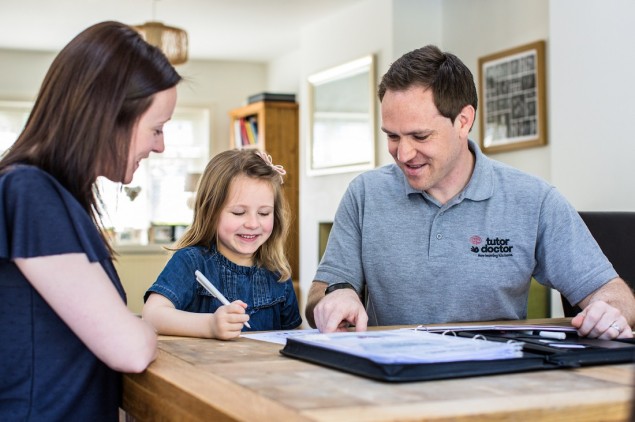 Pivoting to meet the demand

In-home tutoring franchise Tutor Doctor implemented an 'Innovation Squad' – a group of on-the-ground innovators responsible for responding to any pandemic-related announcements. After the global network witnessed a 120 per cent increase in demand for its online tuition option within weeks of initial lockdowns coming into force, it became vital to discover new ways to move forward through the changing landscape. President Frank Milner discusses a couple of the specific steps the business took to continue, steps that offered positivity for both franchisees and the families they served.
"The whole education sector changed overnight," Frank explained. "We knew that we had to respond quickly, and our only option was to put together a group of individuals who focused on reacting to unfolding events, planning the most effective way to move forward. Working in tandem with franchisees and home office team members, our Innovation Squad created programmes that served as a catalyst to move at a much quicker rate. These were imperative during the challenges that lockdowns brought and will prove to be just as beneficial when things return to some sense of normal.
"One of the initiatives that offered a lifeline to many families across the world was the 'Global Tutor Share Programme'. It allowed franchisees, no matter where they are in the world, to find the right tutor for their student by tapping into our worldwide pool of tutors. From idea to inception – a matter of 10 days – we had over 60 franchisees and 200 tutors signed up.
"Another strategy was the 'Pivot-to-Profit' programme, introducing a social-selling expert to franchisees. With a focus on Facebook Groups, they educated franchisees on building valuable community relationships and growing their businesses, whilst the group themselves provided support for parents on navigating the changes in education provision for their children. Both of these programmes have been successfully implemented into our franchise model to support not just franchisees currently with us, but those we look forward to welcoming in the future."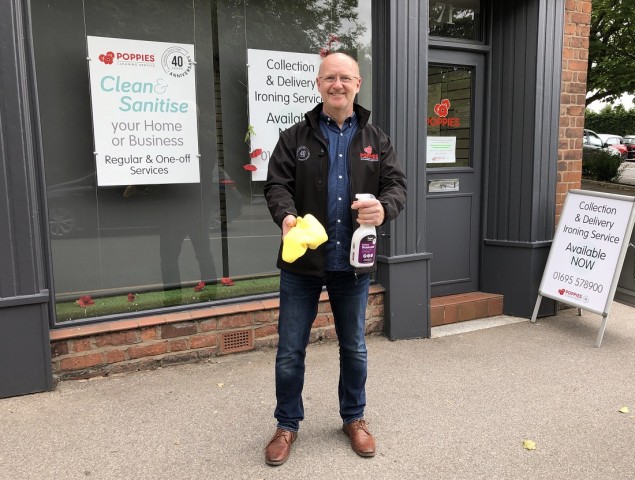 A clean sweep
In May 2020, when the UK was preparing to exit the first lockdown, domestic cleaning franchise Poppies was ready for the grand unveiling of their new strategy to ease the transition into the new normal. In response to the pandemic, Poppies' franchisor Chris Wootton implemented a simple two-step programme – named Clean and Sanitise – to help educate and put people at ease in their homes around the UK. This quick-thinking initiated an impressive response nationwide, and caught the eye of the BBC, as people had a simple explanation of how COVID-19, other viruses and bacteria could be removed from surfaces in the home.
"Whilst it's easily caught and spread, the COVID-19 virus can be deactivated from surfaces with soap and water alone. By taking things one step further and sanitising a clean surface, it significantly lowers the risk of viral load compared to completing just the first stage," said Chris.
"It was also important to communicate how safe and secure our service would still be for clients. Although the majority of our client base has been, and always will be, extremely loyal, it was still our duty to provide them with a COVID-safe experience.
"This programme is just as much an education piece as a cleaning system and sharing simple messages and guides, both online and in print, were part of our strategy. Whilst we seem to be nearing the end of this pandemic, there's no knowing when something like this might happen again – but the great thing is for a franchise with over 40 years of heritage, Poppies has the experience to tackle whatever life throws at us."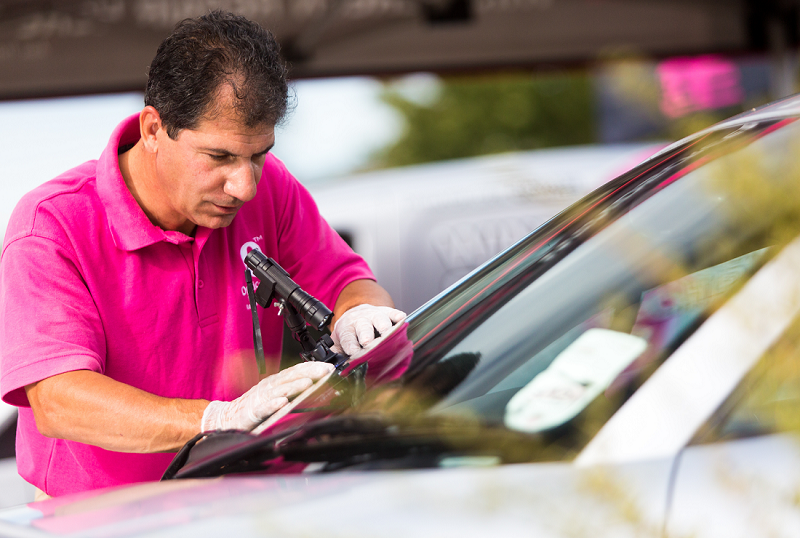 Leading the charge
Since 2016, windscreen repair franchise brand Optic-Kleer has embarked on a sustained investment programme in its own digital systems. This has culminated in a new customer website for smartphone, tablet and desktop, a new back-office system for administrative staff to process claims more efficiently and a new mobile app for franchisees to help them run their operations and maximise their customer opportunities. Customers are now able to track when Optic-Kleer franchisees are local to them, registering for text alerts. These digital resources have become even more invaluable for customers and franchisees alike during the pandemic as repairs and claims can be processed at a safe distance. And this investment in tech isn't the only innovative measure that puts Optic-Kleer as the market leader.
"The Optic-Kleer windscreen repair system is the most technologically advanced in the UK market. Our specially developed resins and unique curing system enable franchisees to offer customers a lifetime warranty for as long as they own the vehicle. This unbeaten service is what has resulted in over 2,000 5-Star Google reviews from happy customers," said managing director, David Overton, who used to be a franchisee himself.
"In 2021 we are continuing to identify partnerships with large retail sites for franchisees to add to their regular locations. Optic-Kleer franchisees operate in supermarket car parks with over 300 locations nationwide, with repairs taking as little as 20 minutes to complete – the ultimate convenience for our customers."
Optic-Kleer's innovative measures and high standard of service has resulted in franchisee growth, despite the hardship of the past year. With the recruitment of 12 new franchisees since September 2020, 11 of whom are already operational, the only way is up for the windscreen repair professionals.
"It's an extremely exciting year ahead for us. The new British Standards for windscreen repair are coming soon which I have been personally involved with. The whole industry will have to ensure they are up to this standard and our business is perfectly placed to lead the charge," added David.
What these brands have showcased is an ability to create, finesse and implement new operational methods for the benefit of everyone – the franchisor, its employees, franchisees, service users and the industry as a whole. Why not consider ways in which you can improve your model for the long-term? Often it's small changes that, over time, make the biggest impact.