The information you submit via our enquiry form is shared only with the franchise business(es) that you have selected.
The franchise business will contact you by means of email and/ or telephone only to the email address and phone number you have provided.
By submitting the enquiry form you are consenting to send your personal information to the selected franchise business.
You also agree to receive further newsletter email marketing from What Franchise.
Close
Did you know?
Tutor Doctor has outlets available across the UK

Request free information in just 60 seconds!
Take the first step in becoming your own boss!
Minimum Investment
£29,700
Expected Revenue After 2 Years
N/A
In Brief
A fast-growing, award-winning franchise with a proven system. No teaching experience required - extensive ongoing training and mentoring support is provided. With low overheads and a flexible schedule, recurring revenue streams provide high earning potential and opportunities for multi-territory expansion. Start your business fast with the simple 30-day set up and receive immediate lead generation assistance within your exclusive territory.
About Tutor Doctor
Tutor Doctor is a leading private in-home tutoring service founded after the realisation that the classroom setting is not the optimal learning environment for each student. Tutor Doctor is aimed to address the unique learning style of each individual student in order to help them improve their performance and learning skills.
Tutor Doctor first conducts free consultations with the students in order to evaluate the possible tutor-student relationship, and build a customised map for the student's success. This approach has proved effective as Tutor Doctor has become one of the most successful and fastest-growing education franchises on the market.
So far, Tutor Doctor has helped over 270,000 individuals succeed with their tutoring services and 95 per cent of their customers would recommend them to others, earning them an excellent reputation in the field of private tutoring. They now have over 500 units in 16 countries and over 200 of these are franchises. Tutor Doctor was also rated as the number one at-home tutoring franchise by Entrepreneur Magazine.
Online tutoring with Tutor Doctor
The tutoring process remains the same, whether you are online or offline. Every student is assessed and carefully matched with the best possible tutor. Tutor Doctor devises a custom-tailored programme for the child and offers support throughout every step of their learning journey. To facilitate the best possible online tutoring experience, Tutor Doctor has teamed up with software provider Bramble for the programme.
How does a Tutor Doctor franchise work?
Tutor Doctor started offering franchises in 2003. Tutor Doctor is an entirely home-based business opportunity and will allow you to succeed with low overheads and high earning potentials. You will have a flexible schedule and the freedom to set your own hours, a huge advantage if you are looking for work-life balance. There is no need to hire staff until you decide to grow, however, 39 per cent of franchisees own more than one territory, so there is a potential for expansion.
As a Tutor Doctor franchisee, your day-to-day will involve booking tutoring sessions for your tutors and students, remote consultations, and interviews with prospective students.
Tutor Doctor provides extensive training to help you get started, including pre-training, in-field training, and mentorship. The pre-training programme lasts 80 hours and is aimed to give you all the information you need about launching your new venture. The e-learning system is aimed to teach you the key elements and foundations of launching your operations. The in-field training is a 12-week program focusing on support during the launch of your business. It includes a weekly live group webinar to help you apply what you have learned in practice with real customers. Finally, the Mentorship 2.0 or Acceleration Program matches you with a mentor who will help you be successful and grow. This program includes two phases: 'Acceleration Calls' where you get regular advice from your mentor and 'Parachuting' where your mentor will help you pick a location and help you succeed in your own community. Support from Tutor Doctor is also ongoing. They will give you access to all the tools, systems and technology you need to run your business, and provide you with ongoing support from business experts throughout your journey.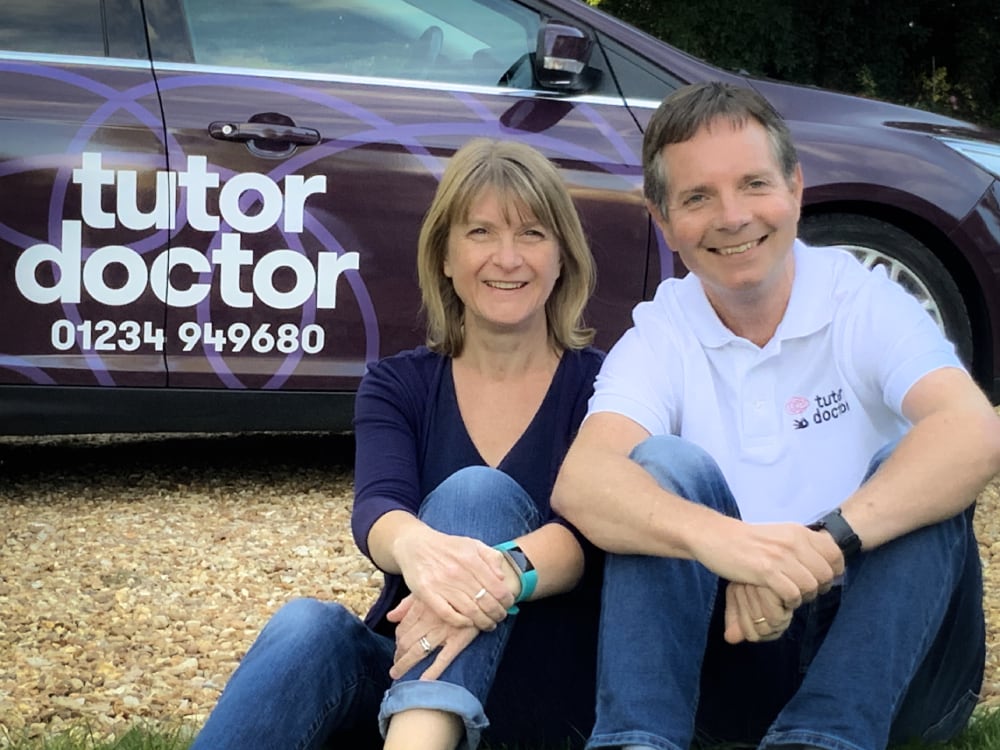 How much does a Tutor Doctor franchise cost?
Tutor Doctor is a fairly low-cost franchise to start. You can start a Tutor Doctor franchise for as little as $49,700, which includes extensive training on how to run a profitable business and ongoing support, an operations manual, lead generation tools, access to a proven consultation and student enrolment system, regular meetings and conferences, a proprietary tutor orientation and management system, a CRM business management system, and access to the Franchise Advisory Council (FAC). There is an eight per cent royalty fee on gross sales and a two per cent national marketing and branding fee.
Did you know?
Tutor Doctor has outlets available across the UK

Request free information in just 60 seconds!
Take the first step in becoming your own boss!
Tutor Doctor also offers a Master Franchise license, which usually costs between $197,000-$250,000 per master territory.
As you will be working from home, your overheads will remain low as there are no build-outs, equipment, leases or inventory involved. Tutor Doctor will assist you in generating leads, and can also connect you to their lead generation partners who can help you get your business off the ground.
Expected returns after two years vary, however, Tutor Doctor insists that it is their priority to give you as much support as you need to turn your franchise into a profitable and successful business. Moreover, field research has revealed that franchisees following their proven model consistently have enjoyed high, and early returns, as well as compounding recurring revenues.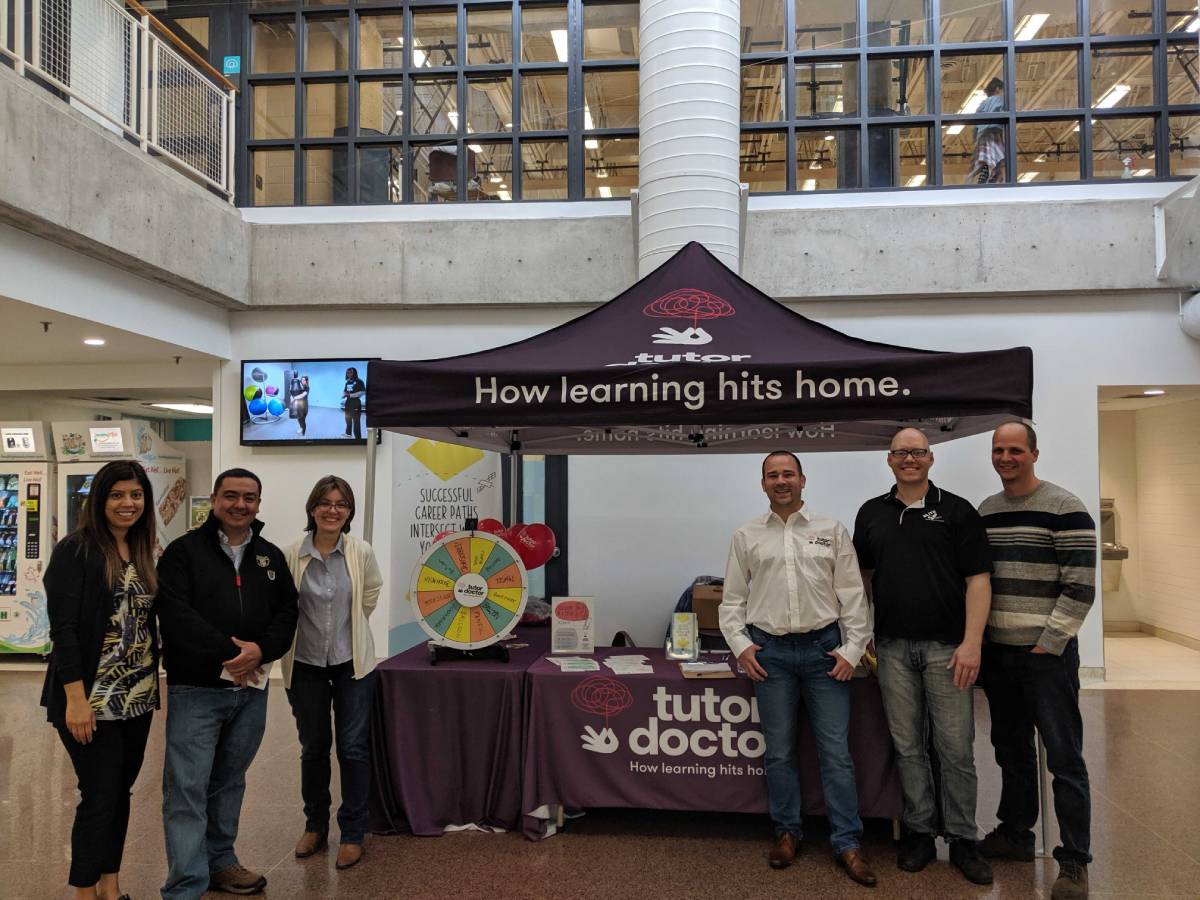 Finding funding for a Tutor Doctor franchise
Tutor Doctor has Franchise Development Directors who will work with you and study your unique personal financial situation in order to determine and educate you on the best financing options available.
There is a possibility in special cases for Tutor Doctor to help you with finding funding for a Tutor Doctor franchise. For example, if you are a veteran or part of the Young Entrepreneurship Scholarship (YES) program, you may be able to get financing from Tutor Doctor.
Tutor Doctor also has a number of financial partners who can help franchisees finance their investment.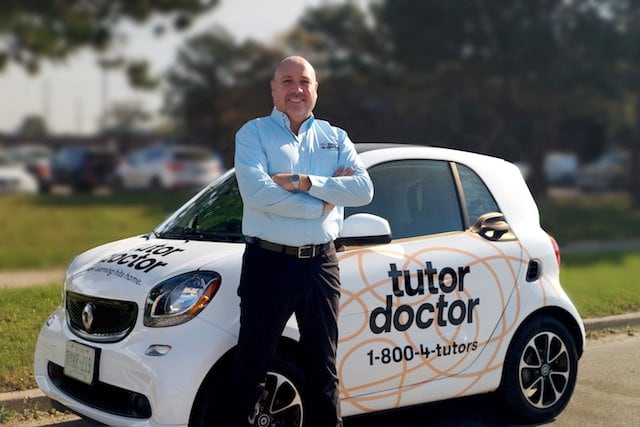 Do franchisees need prior teaching experience?
Not necessarily. With extensive training, continued support and a comprehensive franchisee support network you will have everything you need to start your own Tutor Doctor franchise. Tutor Doctor's process is aimed to help you achieve independent profitability, so if you follow their proven system, you can build and expand your client base in order to achieve recurring revenue streams.
New locations for Tutor Doctor franchises
During the last phase of your training, the 'Mentorship 2.0' or 'Accelerator Program', Tutor Doctor will match you with a tutor who will be available to help you on all aspects of the business. The mentor will give you regular advice, and during the last parachuting phase of the program, your mentor will help you select a suitable location for your store and grow within your local community. However, you don't need an office to operate. As most consultations are done in the homes of potential clients, and working from home will allow you to keep low overheads and increase your profits.
Once you are given a location in a local area, it will be exclusive to you. Territories are geographically defined and usually range from 75,000-100,000 in population size.
Why choose a Tutor Doctor franchise?
Tutoring is a high-demand and high-growth industry. In the UK, the private tutoring industry is worth around £6 billion, with parents spending on average £2,758 a year on tutoring. By 2020, the private tutoring industry is expected to surpass $128 billion worldwide. Tutor Doctor is thus an excellent opportunity for entrepreneurs with community-building aspirations, and who truly want to make a difference in children's lives without actually being teachers or tutors themselves. Tutoring has become a popular part-time work option for teachers or university students, and Tutor Doctor's effective system makes it easy to recruit them.
A Tutor Doctor franchise is an affordable and simple to set up franchise. With low overheads and no leases or buildings needed, it will take you as little as 30 days to set up and once you are up and running, you can expect immediate cash flow right out of the gate.
How do I apply?
To apply, you can complete the form on this page in order to get more information and book a 15-minute chat with a member of the Tutor Doctor team.

Request Free Information
Send a free enquiry to Tutor Doctor for further information!
Enquire into this franchise today