The information you submit via our enquiry form is shared only with the franchise business that you have selected.
The franchise business will contact you by means of email and/ or telephone only to the email address and phone number you have provided.
By submitting the enquiry form you are consenting to send your personal information to the selected franchise business.
You also agree to receive further newsletter email marketing from What Franchise.
Close
UK franchise industry operating at record levels - latest research
Posted: 18 Dec 2018
Estimated Read Time:
in about 22 minutes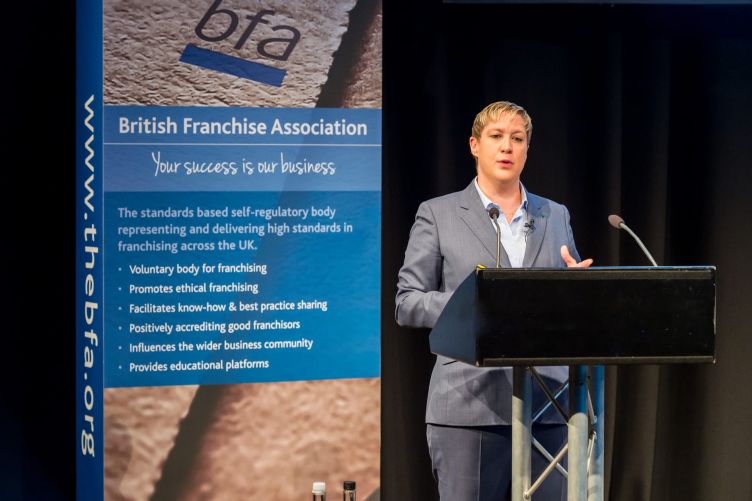 The franchise model remains a compelling proposition for aspiring entrepreneurs to launch their own businesses in the UK, despite economic turbulence and the uncertainty of Brexit.
That's the message from the latest research on UK franchising, which has revealed a business sector operating at record levels, with much of the recent growth driven by female entrepreneurs and the under-30s.
£17.2BN CONTRIBUTION TO UK ECONOMY
There are now 48,600 franchise businesses collectively contributing £17.2 billion and 710,000 jobs to the country's economy, according to data from the British Franchise Association and NatWest.
That's compared to survey figures in 2015 that showed franchising contributed £15.1 billion to the UK economy and 44,200 franchisee-owned businesses employed 621,000 people.
UNDER-30S & WOMEN IN BUSINESS
In the last two years, more than a quarter of franchisees starting their business were aged 30 or under at launch and 37 per cent of all newer franchisees are women.

Other highlights of the survey include:
• 60 per cent of franchised units turn over more than £250,000.
• 93 per cent of franchisees were profitable in 2018.
• Multi-unit franchising is on the rise at 30 per cent, up seven per cent since 2015.
WITH THE RIGHT ATTITUDE AND AMBITION YOU CAN THRIVE
Pip Wilkins, chief executive of the bfa (pictured), says: "Thanks to franchising, more people are starting their own business and more jobs are being created. These figures show that whatever your background, with the right attitude and ambition you can thrive.
"The rate of female entrepreneurship is well above the national small to medium-sized enterprise average, testament to the franchise community's drive to empower women into business. We've come a long way since 2005, when more than 80 per cent of newcomers were male.

"And the sharp increase in under-30s starting their own business is thanks to the franchise model bridging the gap between experience and ambition. I'm delighted to see so many younger people realising they have a choice between going it alone or being employed."

REGIONAL BENEFITS
Regional economies have benefited from the franchise sector, with economic growth since 2015 of seven per cent in the north east (to £800 million), 18 per cent in Wales (£500 million), 11 per cent in Yorkshire (£1 billion) and 14 per cent in the East Midlands (£1.2 billion).

ANNUAL PROFITABILITY
The data also revealed the continuation of a long-term trend: around 90 per cent of franchisees, who own and operate their business using the brand, systems and support of a larger company, have reported profitability annually for over 20 years running.

Pip adds: "Franchising now covers a huge range of businesses, from hair care to healthcare, but is still to reach anything like the levels seen in the US for example.
"With so many younger people now entering the sector, the future is in good hands."
INDUSTRY REACTION
Louise Harris, franchise network manager for NIC
"The new bfa NatWest survey highlights some major achievements for our industry - franchising now employs more than 3.5 times the number of personnel serving in the British Armed Forces.
"That secures franchising as a major business force both in numbers and the financial contribution to the economy.
"Of real interest is the increase in women and under-30s joining the industry. It significantly widens the recruitment pool for franchisors - but also means we have to adapt our marketing strategy to ensure we capture the hearts and minds of all.
"Above all, what is encouraging is that franchising continues to strengthen its position in the UK and that has to be a good thing for franchisors, franchisees and the economy."
David Glover, managing director, Caremark
"The results of this report only highlights what we already know about the franchising industry - it continues to thrive and, more importantly, provides career opportunities to thousands.
"It's incredibly encouraging to see the figures mounting up, whether that be the net contribution to the economy or the increase in both female and young franchisees joining the industry.
"The incentive to support and nurture the talent in the network allows for us to all collaborate and develop the industry as a whole. Franchising allows for so many people, from all walks of life, to succeed - both professionally and personally - and long may this growth last."
Sarah Cressall, founder of The Creation Station
"The results show the positive contribution that franchising brings to the UK economy, to individual people's lives and local communities.
"The fact that 37 per cent of all newer franchisees are women reflects the growing desire for women to choose their working hours and to gain control over their working life. These results reflect that a successful franchise model gives people the knowledge, skills, tools and support to grow their own successful business.
"There is a huge amount of talent within the UK and with the UK's positive and healthy franchise industry the future contribution to our economy is on track for continuing success.
"I would like to thank the bfa, people involved in franchising and NatWest for helping to make franchising such a powerful force for good in the UK."
Carl Reader, joint chairman d&t chartered accountants
"I'm delighted to see that once again the franchise world has broken its own barriers. In particular, the whole industry should be celebrating the contribution to the UK economy - the GDP contribution and employment numbers prove just how much of a vital role franchising plays in the UK business landscape.
"I'm also delighted to see the increase in diversity, not just over the period of the survey, but as part of a continued effort over a number of years. Franchising can no longer be seen as an old boys club of pale, stale males."
Kasia Baldwin, Driver Hire franchise marketing manager
"The results of the bfa NatWest survey are always a great benchmark for the franchise industry.
"It's exciting to see that the accomplishments of the industry, such as 90 per cent of franchisees reporting profitability, reflects the success we've enjoyed at Driver Hire.
"We believe one of the reasons why the industry is booming is down to the core partnership element between the franchisee and franchisor. The support and training element is key in driving continued success and in providing would be business owners with the confidence to invest in this proven industry."
Fiona Steels, director of network support, Auditel
"The latest stats show that, despite the often troubling economic outlooks portrayed in the media, franchising is in great health. It's encouraging to see more women entering the industry and perhaps even more significantly, more young business owners.
"Thanks to the combined efforts of all involved to raise the profile of franchising, the public as a whole is beginning to recognise the financial and lifestyle benefits that franchise ownership offers.
"The industry's contribution to the economy is worthy of note and I believe this latest survey is one that will encourage potential franchisees and give investors added confidence in an industry that has great prospects and longevity."
Cathryn Hayes, franchise director, Revive!
"The latest bfa survey demonstrates how franchising in the UK has continued to grow and prosper, whatever the economic climate.
"More and more people are finding out about the benefits of going into business with the support and training provided by a franchise and these survey figures will help to raise awareness further.
"It's great to see more women and younger franchisees building their futures with franchising."
Brian Duckett, chairman, The Franchising Centre
"This latest survey, which I hope will get back to being an annual event from now on, confirms many of the trends we've seen in our own business as we continue to assist franchisors with their initial development and subsequent franchisee recruitment.
"Younger franchisees highlights the need for increased levels of business training within franchised networks, as many of these franchisees will not have had this in their previous employment.
"They need to know 'how to run the business' not just 'how to run the store' and that starts with a credible funding and business plan from the outset. All in all, great news for the future of franchising in the UK."
Pauline Cowie, partner at UK law firm TLT
"The bfa NatWest survey confirms that franchising is firmly on the boardroom table as a method of faster expansion, whether in the UK or overseas.
"This has been driven by trends like multi-unit franchising, where franchisees invest in multiple units of the same brand - often building a portfolio of these across non-competing brands, as individual brands become saturated.
"Multi-unit franchising enables franchisees to use their existing infrastructure to manage and acquire a number of sites and leverage their expertise. This is also attractive to franchisors as it allows for accelerated expansion with a professional and experienced franchisee.
"As the franchising market has grown to accommodate these highly motivated, ambitious franchisees alongside those that prefer to start small and grow more slowly, franchisors have also adapted how they deal with franchisees - building a strong foundation for future growth."
Our Guide to Getting Started in Franchising
Grow yourself from a franchising no to a franchising pro!
Ones to watch
Franchisors provide an insight into how they've built their businesses.
This month's
best opportunities
You have pending
Here's just
five reasons

why you should join our

FREE

newsletter!
New articles added every week

Hand picked franchise opportunities just for you

First class help and advice for franchising and business

We have the industries best contributors on board

Inspiring and insightful franchise case studies