These three franchisees have enjoyed remarkable success with their restaurant businesses
Anisha Sharma
"Don't fall prey to imposter syndrome and don't think you can't do it"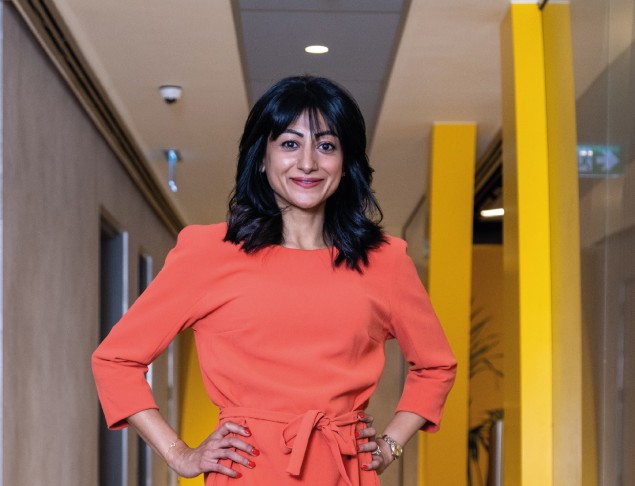 After a career in finance, which included setting up her own consultancy firm, Anisha Sharma decided to pursue her dream of exploring a franchising opportunity with McDonald's. Here, she talks about her experiences operating her first restaurant in West London.
Tell us a bit about yourself, your background and previous career.
My background is in investment banking. I worked for most of my career in wealth management and then I moved into compliance, so my last role was as the head of compliance. In terms of growing up, my parents owned a snooker and pool club, so I grew up in hospitality and loved it. The seed was planted from there.
How did you find out about the opportunity?
I always wanted to have my own business and loved McDonald's since I was a child. About 10 years ago I went to a number of franchise shows and McDonald's was always the star of the show in my mind; there just wasn't any competition. I looked into other opportunities but none of them stacked up for me. I had to go for what I thought was the best.
How quickly did you know you wanted to go ahead and become a franchisee?
It took a long time, to be honest, because the more I learned about what they wanted from a franchisee, the more I realised I had to push my career in that direction. For example, in getting more leadership and managerial skills. I set up a consultancy so that I had the business side of things covered as well. For me it was a slow burner; it was something I always had in my mind but it took me a long time to save up for it as well. It took about 10 years from when I started thinking about it.
What did the selection and onboarding process look like?
I applied during the pandemic. I was on maternity leave having just had my daughter and we were at home a lot, so we had a lot of time to think. My sister is actually a McDonald's franchisee, and she did it a year before me. I learned about her journey, and with the pandemic, it really made me think 'What am I waiting for? Life is too short' so I decided to go for it. I worked out all the finances with my husband and how we could manage family life and he's been incredibly supportive. So about six months into maternity leave I thought 'This is the time.'
I applied online and I completed an online application form. Even at that stage, it's very clear to see that you must be fully committed to the process if you want to keep moving forward because a lot of information is required, as is a lot of thought and a lot of time. The application form online really digs into why you want to become a McDonald's franchisee and why you would be a good fit.
I had my first interview with the franchisee recruitment team and it was very nerve-racking, but they were so lovely. They really put you at ease from the start because they're just trying to get to know you and to see what you're like as a person and if you'd fit in with the brand. Thankfully, I passed that stage and the next part was the in-restaurant experience, which I loved. It was five days in a restaurant in Milton Keynes with a fantastic franchisee and I think I knew about an hour after I stepped foot in the restaurant that this was for me and was where I wanted to be. I loved the culture, the feeling on the floor, there was such great energy with the crew and there was just so much happening. I didn't realise what goes on behind the scenes in McDonald's until I stepped into it and it was mind-blowing.
What was the next stage after the in restaurant experience?
There were a further two formal interviews as well as the opportunity to spend time with the recruitment team and franchisees to help prepare me and to learn from their stories. There's also some on-the-job training and after this is the final interview with senior leaders which is called a 'Panel Interview'. If successful, you're assigned your training location. My restaurant training was just over six months and I trained at a fantastic store in Reading. You get the chance to work each role, so I was a crew member and then I worked through every stage until I could run the restaurant. It's great because it shows you exactly what every single member of the team is going through. It shows you how to make all the burgers and it was good fun, but equally hard work. You learn a lot about yourself during these times. I did six months at a drive-thru and then a month at a high street store because the way they run is very different. The intensity is very different at a high street store on a Saturday, especially if there is football on; it is busy but good fun.
How were you allocated your restaurant?
You state at the beginning whether you're willing to relocate or what your preferred radius is and the store that got selected for me was a mile down the road from where I live, although the store selection process is at McDonald's discretion. My restaurant was where I grew up and my parents are down the road. It was my dream store and I didn't ever think I'd get it. I've gone past this store for years and only ever dreamed that one day I could run it. So when they told me I thought they were joking! It's a dream come true for me.
How has McDonald's supported you and what does the ongoing partnership look like?
There is an awful lot of support throughout the interview process and beyond. You get a franchisee consultant, who is your point of contact with the company throughout the journey, and mine has been fantastic. I now speak to him several times a week and I also spend at least a day with him a week at the restaurant. There is an incredible amount of support. They want you to do well, they want you to succeed and I felt that from the beginning, definitely.
What are the greatest personal benefits of being a McDonald's franchisee?
I think it's the autonomy of deciding how my week looks. In addition, you know that whatever you put in is what you're going to get out. However hard you choose to work; you're going to see the results of that whether it's spending more time working in the kitchen, front of house, with the customers, or getting involved with the community. But in terms of other personal benefits, I would say the opportunity to be able to influence people who work with you in a positive way and give them opportunities in their career and help them to learn and develop is probably the best part.
What have been your biggest obstacles or challenges to date?
I think a lot of women feel the same way, but because we're not used to seeing as many women in leadership positions as men, it sometimes feels like there is no one to look up to and follow. But on the flip side you need to think, 'I'm very lucky, I'm in this position, so what can I do to be a great role model to the people who are around me every day? Who is watching me and needs that vision and needs to see that, yes, I could do that myself one day and that the opportunities are there for the taking – if she can do it, why can't I do it?'
What do you enjoy the most about operating your own McDonald's restaurant?
Getting to know different people from the team to the suppliers and other franchisees, and what their journey was like. This is one of very few companies where so many people I've met have started from a crew member and have worked their way up. I like meeting people and finding out about what makes them tick and shattering preconceptions that you may have about people. It's very different to my previous role. I was used to sitting in an office and as the head of compliance, it was very much about rules and regulations. Of course, there was a huge element of managing people, but in this role, you're in contact with so many people and what you say matters to them. How you behave matters. And that responsibility is one of the best parts.
Where do you concentrate most of your time at work?
I'm here at the restaurant every day and I try to do different shifts every day. I work breakfast shifts, day shifts and evenings but I love being on the floor, engaging with customers, especially when it's busy. There's always something new to learn, there's a new burger or a new promotion. It's always go go go, but I love it.
What are your ambitions in business – short and longer term?
I want to be the biggest female franchisee because, why not? Why shouldn't we aim high? Far too often we say to ourselves 'why me?' but throughout this process, my confidence has grown so much and now I say, 'why not me?'. And I encourage other people to say the same thing – 'why not you?'
Who has inspired you on your business journey and how?
I would say my parents. Watching them work hard, I always knew there were no shortcuts in life. And more than that, watching them interact with people day in and day out at the snooker club, it taught me emotional intelligence and how important it is to treat people right. Learning from them has definitely helped get me to this stage now.
How do you like to spend your time outside of business hours?
In terms of relaxation, spending time with friends and family, I have a small child so that's very important to me. My sister is a franchisee as well, so we talk about McDonald's all the time even when we're not here. McDonald's is our world right now. But I also try to make sure I exercise every day, even if it's just for 10 minutes, to get my body moving.
If you could advise other women like you about starting a McDonald's franchise, what would you say to them?
I would say don't fall prey to imposter syndrome and don't think you can't do it, because it's a big hill to climb but you just need to take that first step and then the next step. Be humble and work hard and the opportunities with a company like McDonald's are endless, so be your own cheerleader and don't underestimate what you can achieve.
Are there any perceived myths or barriers that you'd like to dispel?
Women can sometimes feel on the back foot and things can seem more difficult when you have a family and responsibilities at home, but it's difficult for any woman working – it's hard anyway so push yourself a little bit further and just see what you can do because it's the best feeling.
How do you give back to the community through your business?
I think being a franchisee, you have the ability to impact a lot of people in the local community. One of the advantages of McDonald's franchisees being embedded in their communities means that they know what the local area needs. Having McDonald's as a brand behind you means you can get out into the community and whether that's sponsoring a local football team or doing a clean-up in the local area, it's something you're doing to give back.It shows that you care about where you're based and where they live and that you're a safe haven for them.
Can you give us your takeaways from your experience as a woman in franchising?
Don't underestimate how far you can go. I would say, it is a tough journey but the support from McDonald's for me has been second to none. Dream big and go for it – what have you got to lose?
Reema Mavani
"I have a saying that I have built a business for myself but not by myself"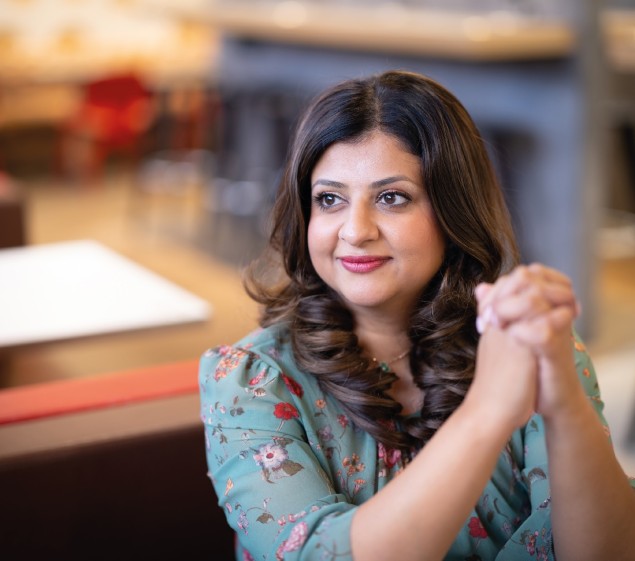 Having enjoyed success in the IT world, Reema Mavani made a career change and has been a franchisee since 2017 and now operates six restaurants. She talks to Business Woman about how the secret to her success can be found in those she works with.
Tell us a bit about yourself and your background and previous career.
Before becoming a McDonald's franchisee, I had a successful career in IT. I was a global account director selling IT solutions for global brands, which meant a lot of international travel. Despite it being extremely rewarding, after I had children I wanted a role with more flexibility, but also something that could still satisfy my ambitious nature.
I think when you become a parent a lot changes: your lifestyle, sleeping pattern, relationships. They all shift dramatically, so I wanted something that could allow me to generally prioritise my family life, but also give me that satisfying career. I was looking for a business that might provide more accommodating hours, the opportunity for business growth with a trusted supply chain and an ecosystem that is proven and tested.
How did you find out about the opportunity?
My husband and I were exploring options at the time and we were both going to a lot of franchising exhibitions. We realised we'd never run our own business and we wanted something which had a framework, so franchising seemed like a sensible option. At those exhibitions, McDonald's really stood out. We thought 'Wow, they're different', and had the chance to listen to two other McDonald's franchisees talk about their experiences. What really attracted me was the nine-month training programme, because it's quite daunting when you've never run your own business and we thought that this would help set me up for success.
What did the selection and onboarding process look like?
Firstly, I had an interview, then I spent five days in a restaurant, then more interviews and the training which lasted nine months. McDonald's were great. I worked in both a drive-thru and a high street restaurant, which today, having two drive-thru and four high street restaurants, I feel helped to set me up.
I worked as a crew member, then in middle management and then as a shift leader, all under the McDonald's framework. This meant that by the time I was about to start as a franchisee, I'd already had nine months under my belt, which basically helped make my transition into the business as smooth as possible.
How has McDonald's supported you and what does the partnership look like now?
Every franchisee is partnered with a franchising consultant, they're your point of contact at the business. In the beginning, I would contact them several times a week, whether that was in person or over the phone. At first, it was about getting reassurance and checking that I was correctly applying all the training I'd received. Now five years later, I still have the consultant but we discuss things like strategy and bounce ideas around. It's good having somebody there who I say is my right-hand person. One thing that's not changed though is that my consultant is still number one on my speed dial. I have a saying that I have built a business for myself but not by myself.
What are the greatest personal benefits of being a McDonald's franchisee?
There are loads. Just to reel off a few, firstly it's the flexibility. As a busy working mum, I am better able to manage my own diary which I could never do before. I also get to sleep in my own bed, which I also didn't do much before given that my previous job included a large amount of international travel. I'm in the Wembley and Harrow markets, which are culturally diverse with 64 per cent of residents from ethnically diverse groups, and for me, it is important that I'm making sure I'm building a workforce that is representative of my community — something I never got a chance to do previously. I won an award last year for supporting and helping our local food bank, and last year I hired 48 people off Universal Credit within Brent providing them with an opportunity. Within that group, 20 per cent are now on our management development scheme. It's great to be able to provide these opportunities and give something back.
Another benefit is that I'm passionate about women, encouraging them to step beyond their comfort zone and break down glass ceilings. Recently I've represented McDonald's at the Encouraging Women into Franchising conference and I am mentoring The Young Franchisee of the Year who has a gym franchise. So from what I've learned, I'm helping her start up her career. I also recently started mentoring another female franchisee, who is actually one of the youngest female franchisees in the UK. The way I see it, I had a franchisee who supported me when I started, and I can never repay that because he's a lot more experienced. So this is my way of giving back to the system. Putting back into your community is really self-rewarding. It's way beyond anything that I could have ever imagined.
What are your ambitions in business – short and longer term?
I have no intention of slowing down. I'm always looking to move the needle, whether that is to continue trying to expand my business, becoming more involved in local initiatives, building my team or investing in technology to advance the customer experience. This is a long-term journey for me and as I continue to grow my business it's important that at the same time, I'm being socially responsible to my community and my people.
Who has inspired you on your business journey and how?
There are many people – not one particular person. I'm inspired by a range of industry leaders, whether that's in academia, IT, hospitality or retail. I believe having a wide range of creativity is beyond one person really. However, I do regularly follow people like Warren Buffet and Bill Gates; I admire their vision on business and their determination to succeed. I also admire the positive work that they do through their charitable foundations to make a difference in the lives of those who are less privileged.
What's been your strategy for growth and where do you concentrate most of your time at work?
I concentrate most of my time on people. The answers are within your group. What my job is as a franchisee is to keep an open-door policy, making sure that I'm communicating effectively and getting their ideas because their ideas are my strategy. So it's getting it all from them because my people have a breadth of experience and talent, and it all comes from them. They're on the ground, they're working in the restaurants day in day out and, between them, they can help give me answers.
How do you like to spend your time outside of business hours?
As with most jobs, some weeks are far busier than others. So when it's less busy, it would be spending time with my boys – Kyle and Luca. They always show me life from their lens and that's whether we're playing football in the garden or listening to Luca as he's developing his piano skills. I also like to go to the gym and socialise with friends and family.
If you could advise other women like you about starting a McDonald's franchise, what would you say to them?
The most valuable advice is to surround yourself with positive people who will keep your passion alive and just go for it, keep the faith in yourself and your ideas.
Are there any perceived myths or barriers that you'd like to dispel?
We can sometimes be guilty of doubting ourselves, so if you can see people that look like you, you're more likely to go for it. You are always looking for that one person who did it and thinking 'Do they look like me, do they feel like me, can I resonate with them?' So you need to keep following what's in your gut but at the same time keep looking at the people who are inspiring you – surround yourself with inspiring people.
Can you give us three key takeaways from your experience as a woman in franchising?
The three rewarding things would be flexibility, a sense of accomplishment and that it's so rewarding from a people and community aspect.
Carol Rogerson
"Being a woman in this business is not a barrier"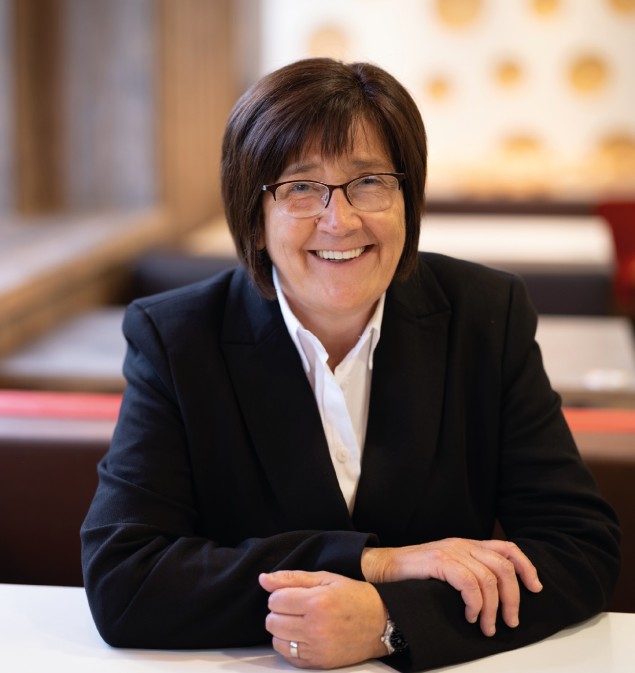 Carol Rogerson started out on her franchising journey with McDonald's in 2014. Over the last eight years, her business has continued to grow and she now operates eight restaurants. Here she talks to Business Woman about chasing her dreams in her late 40s.
Tell us a bit about yourself and your background and previous career.
I've been with McDonald's for about eight years. It all happened a little bit late in life as I'm 54 now.
Before McDonald's, I was in the customer service call centre business for about 20 years and was managing director of a stock-listed business. We had businesses all around the world and in lots of different markets. It was a nice experience, but I was travelling all the time and I just felt that as I was in my 40s, if I was going to do something new then I should just do it. So that's how the change sparked.
How did you find out about the opportunity with McDonald's?
It had been on my radar for a really long time in terms of being an interesting business. I knew it was a franchise business, but I hadn't really investigated it. I was thinking about a change, as the company that I was working with was going to be sold to investors and I was a very small shareholder – I had about three per cent of the overall business because of the size and scale - and I really wanted to be a 100 per cent shareholder in my own business. McDonald's allows you to do that. So I went online, did a little bit of research and I booked myself into one of their open days up in Birmingham and that's how it all started.
What did the selection and onboarding process look like? What was your experience like?
The next step was me going to the open day, where McDonald's did a number of presentations about the business and the franchising model. We were also given the opportunity to speak to existing franchisees to understand their experiences, and certain banks presented to explain the financial side of things. I had a really nice day and was very excited about the model.
I submitted an application and a couple of weeks later I was invited to East Finchley for an initial meeting. If they're happy with that first initial discussion you get invited in for a formal interview and then there's several other interviews and some in-restaurant experience. It's quite a long process. I was busy as well as I had a very full-on job as a managing director and was travelling a lot, so matching up my time and their time might have taken longer than it would normally take for someone who was a bit more available.
If all goes well, you're invited on a five-day on-job evaluation. This is a really important part of the process because working in a McDonald's can be a bit marmite, you either love it or hate it. If you're coming at it from an office environment it's very fast-paced and can be a bit alienating for some people, but I loved it!
How did you find the on-job experience?
I had a nice five days and learned lots of things, from how to make a Big Mac to how to clean the toilets. It's quite unusual to go from being managing director in a corporate business, wearing a suit to work every day and then arriving at the restaurant, having a uniform to put on and then being one of the crew. It's a really nice feeling but it might not be for everyone. The five days really gives you an opportunity to see if you like it. As I say, I really loved the experience.
After those five days in the restaurant, you're back into the interviews again and everyone has to be happy and comfortable with continuing, there is a lot of analysis on both sides to make sure everyone is making the right decisions in continuing with the application. It's not to be taken lightly as it's a massive commitment, both financially and with it being a 20-year commitment, so it needs to be the right decision for both parties. I remember sitting on the day of the panel interview and waiting to go in, feeling nervous because I'd decided that I didn't want to do anything else by that point. I really, really wanted to join McDonald's. Fortunately, they said yes.
That's when you embark on your training journey. From being in that very first meeting to actually operating a restaurant was about two years for me, but the selection and onboarding period vary for each applicant.
How has McDonald's supported you and what does the ongoing partnership look like after you've acquired your first restaurant?
The training is comprehensive, and the journey they take you on is fantastic and gives you tools to help you succeed. You have a franchisee consultant and they are your conduit into the corporate business and are there to help and support you with queries that come up. It doesn't feel like you're starting up your own business alone, you feel part of a family or a partnership. They have this huge organisation sitting behind them – with a raft of people there to help and support.
What are the greatest personal benefits of being a McDonald's franchisee?
The freedom. You work for yourself and are the 100 per cent shareholder in your business. It's your opportunity to tell your story within a very safe framework. Also, you can manage your own time and be flexible in doing so.
What have been your biggest obstacles or challenges to date?
When you come in at my age, you have to get back into that learning mode. That would probably be the biggest challenge I've had when making this transition. You can't learn it all in the nine months to a year you spend in training in a restaurant, so I'm still learning a huge amount even now. It's a global business, with thousands of franchisees so there's always things you can learn from other people. I went to our worldwide convention this year in Orlando and it blew my mind. It was enormous; it's such a huge business that learning just never stops.
What do you enjoy the most about operating your own McDonald's restaurant?
I love everything about it. My organisation has 850 fantastic people in it and they're all at different ages and different places in their journey. I know that as I continue to grow my business, I can continue to offer opportunities for them to grow and develop. Over the eight years, I've seen people go from joining the business as a part-time crew member to being in the second year of doing a degree with us to be a business manager in five years – it's incredible. I get a massive buzz seeing people transitioning through the business and having people tell me, 'I never expected to get an opportunity and here I am doing a CIPD level three or level five and I'm in my 50s'.
I also find that being with young people is very good for my mind because it keeps me alert and 'with the programme' as it were. A lot of people think that McDonald's is just for young people, but it's really not. In my team, some people have 25 years of experience, some have none – it's just a huge range of people.
So you would say the people development aspect of the business is really important to you?
It really is. I've spent a lot of time working on that area of my business and talent management, planning and building. I know that my success only comes from the people I work with in my organisation because I can't run eight restaurants, serving tens of thousands of customers a week, by myself.
I also set up the McDonald's Women in Franchising Group last year so it's great getting to have more interaction with the other female franchisees and building a nice, spirited relationship. We go out for dinners and lunches and afternoon teas and just chat. Somebody might want to know how to manage childcare when you're running a restaurant or how to manage menopause for example – it can cover anything and everything.
What's been your strategy for growth and where do you concentrate most of your time at work?
I always anticipate growth, which tends to be around structure and people because you can really grow this business if you have the right people in the right positions. I do a huge amount of strategy around talent planning and building so I can see which people are crew trainers today that will be the business managers of tomorrow.
I talk to new franchisees a lot about preparing your structure for growth and how you have to start imagining and projecting yourself into an organisation that is much bigger than the one that you start with. Set up your infrastructure, set up your financial management, set up everything so that it can grow quickly.
How do you like to spend your time outside of business hours?
I moved to Suffolk in 2020 from Hertfordshire, which is where I'd always lived. My partner Wendy and I looked for a house in Suffolk and it took a while. But after 18 months, we found somewhere. I live right in the country and we have dogs, a vegetable garden, a flower garden, so we're really busy outside of work. Our family come up to visit a lot too, so there is never a dull moment. It's really important to have that time. I say to all my team that you have to have your days off; you have to switch off – don't take calls or do emails, it's really important. I think everyone is better for it.
If you could advise other women like you about starting a McDonald's franchise, what would you say to them?
You can do this at any point in your life, however, I wish I had started out earlier. There is no age limit, but I came in at 46 and my one regret is that I didn't do it 10 years earlier. I'd also advise doing research and investigating and talking to lots of McDonald's franchisees because that's the best way to do it; to hear other people's experiences. Our numbers are building now. At the moment we are up to 24 female McDonald's franchisees, which has more than doubled since I joined. And I think we are attracting many more to the business because women can see the opportunities and the flexibility to try to manage and juggle family life and partners etc. So I would say just get in there if it's something you want to do because it's fantastic. It doesn't feel like work. I talk about when I 'used to work' because this doesn't feel like work now. I do work a lot but I enjoy it so much that I don't really think about it as work.
Can you give us three key takeaways from your experience as a woman in franchising?
I have four. The first is that you're not on your own; it's a business partnership. Second, being a woman in this business is not a barrier because the number of women in the organisation is growing.
Next, try to talk to franchisees before embarking on this journey. You'll really learn a lot and get a very good picture of what it's really like. And the last one is, it's not a short-term business. It's not something you can be thinking about doing for three or five years, it's really a business that you need to think about for a lifetime – but it's an amazing path to pave.