The information you submit via our enquiry form is shared only with the franchise business(es) that you have selected.
The franchise business will contact you by means of email and/ or telephone only to the email address and phone number you have provided.
By submitting the enquiry form you are consenting to send your personal information to the selected franchise business.
You also agree to receive further newsletter email marketing from What Franchise.
Close
Minimum Investment
£40,000
Funding Support
Third Party
Total Investment
£39,500 +VAT
Expected Revenue After 2 Years
N/A
In Brief
Buy a 'business in a box' - turnkey franchise solution includes marketing and client acquisition programs. Bank funding assistance is provided by independent advisers and there are no hidden extras. Bespoke induction course - comprehensive training and ongoing hands-on support is offered. An impressive lead generation system supplements client leads from the central website.
About Business Doctors
Business Doctors was established in 2004 as a way for veteran business consultants Rod Davies and Matthew Levington to share the insights learned through years of experience in offering strategic marketing, sales, human resources and public relations reviews to small and medium-sized businesses that were often ignored by prohibitively expensive corporate consultants and specialist individuals.
Their hands-on approach and the tools they have developed for diagnosing problems, developing strategies for sales and operations, marketing, staffing, training and advice on public relations has helped to tune-up or transform hundreds of companies ranging across a wide spectrum of industries.
The Business Doctors franchise network was launched in 2008. "Our clients may be striving to achieve the next level of growth in turnover and profitability, working hard without seeing results, facing staffing issues or planning to built the value of their business for financial security," they say.
Business Doctors is a member of the British Franchise Association and an associate member of the Irish Franchise Association. It was named Business and Industry Today Company of the Year 2014 and is a regular finalist in various categories at the Franchise Marketing Awards.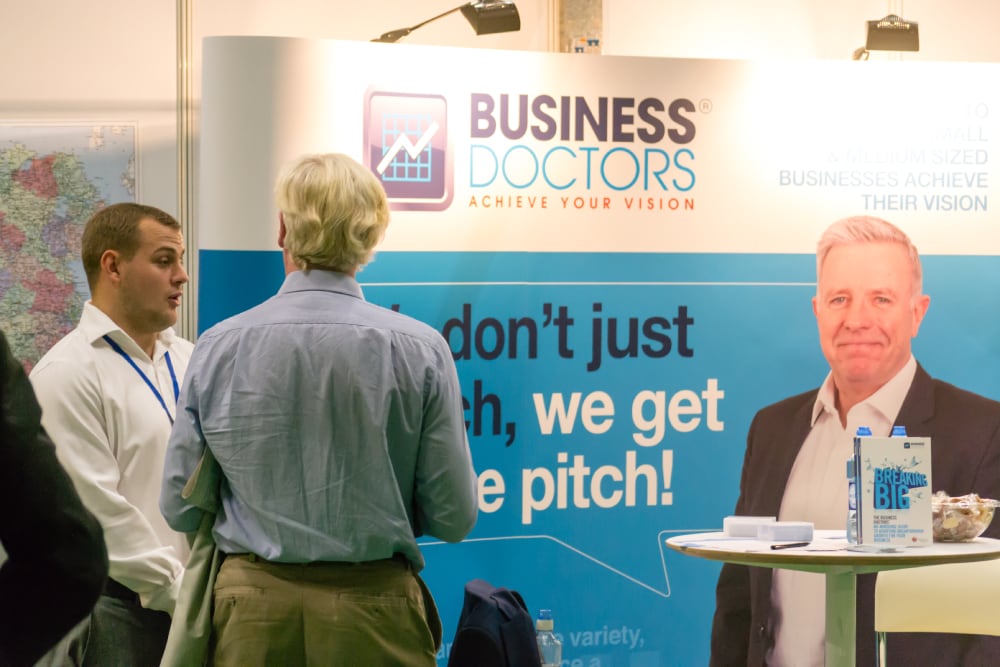 How does the Business Doctors franchise work?
Business Doctors provide SMEs with a range of proprietary programmes designed to help them develop effective strategic plans, improve their organisational efficiency, involve their staff in organisational change, master their supply chain and more.
As a member of the Business Doctors franchising network, the role of the franchisee is to deliver packaged business advise and support services to SMEs in your area. The franchisee works in concert with the national franchise support team as part of a growing national brand providing advisory services to businesses.
Business Doctors combines the skills and experience of the franchisee with a proven system. It is not, the company says, a traditional consultancy: "Our approach is different, and involves getting into the nuts and bolts of businesses providing practical advice every step of the way. We are looking for business-savvy individuals who can follow our franchise system and will maintain our top level of service."
What support and training does Business Doctors offer?
Business Doctors offers its franchise owners a comprehensive induction training plan that will make sure that they will be fully equipped to deliver the Business Doctors' packaged business programmes. A bespoke induction course at Business Doctors Franchising Ltd.'s headquarters in St. Helens, Merseyside, will introduce the franchisee to the Business Doctors markets, methods, products and systems.
Further coaching in sales and business will be provided at the franchisee's location prior to launching their business. Available to every franchise owner for the duration of their trading licence, the Business Doctors Operations Manual outlines every business practice, and additional support or mentoring is always available from one of six Regional Directors as well as from the head office team. This network will assist the launch of every Business Doctors franchise and provide the franchise owners with a range of ongoing support services. The franchise owner requires only the determination to apply the proven model and the dedication to make it work for them.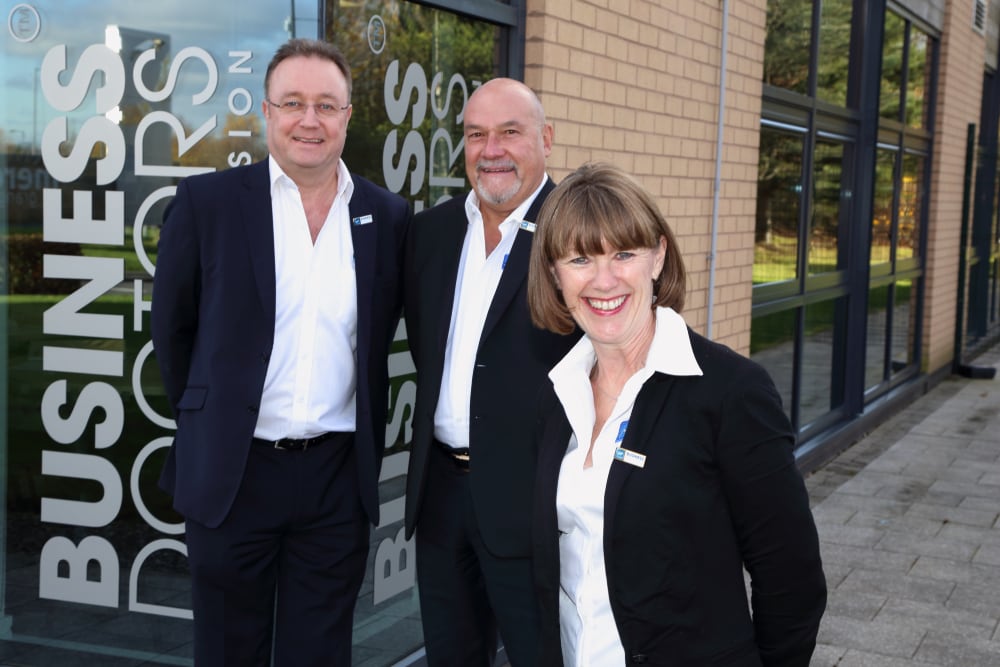 Does Business Doctors supply everything you need to get started?
Business Doctors has developed a 'Business in a Box' toolkit which provides everything necessary for the franchise owner to start their business. This includes fully-supported lead generation and client acquisition programmes; a full suite of marketing collateral, including a website, national PR and social media.
A brand new client-facing website was launched in July 2014, optimised for Google, that includes a number of touch points which enables Business Doctors to capture and distribute client leads. Over the past two years, it has invested heavily in the brand, its websites and marketing. Bespoke marketing collateral includes images and contact details for the franchisee.
Online tools include a local website, which will have its own news, case studies and personal information; the Business Doctor branded blog, Viewpoints; a live twitter feed (personalised if required); and a franchisee management portal, a bespoke system including a library of useful information and material and documents to aid customer relationship management (CRM).
Marketing tools include leaflets relating to the business, letterheads, compliment slip and business cards, and brand and best practice guidelines.
How does Business Doctors continue to support franchisees?
Best practise tips can be shared amongst franchisees at the bi-annual Franchisee Forum, during which appointed representatives take feedback, comments, suggestions and present them to the franchisor; two annual meetings, one in the northern region, the other in the south, give franchisees the chance to meet and discuss changes made in response to the forums; and an annual national conference in November is the perfect opportunity for the franchisor to share plans for the upcoming year.
What location or territories are Business Doctors looking to operate in?
The global span of Business Doctors means it has businesses in Belgium, Cyprus, India, Ireland, Malta, South Africa, and the UAE.
In the UK there are only 130 exclusive territories available, each covering around 10,000 SMEs, so all new enquiries are assessed to ensure that the franchise owner's preferred location is available and suitable.
What routes are available for funding the franchise?
The minimum investment to launch a Business Doctors franchise is £39,500 (plus VAT). Franchising is available through third parties. Business Doctors works closely with Franchise Finance, which provides specialist independent funding advise to those seeking to invest in the franchise.
The Business Doctors states that: "The price you see is the price you pay. There are no hidden extras". When signed up to be part of the Business Doctors network, the franchisee has immediate access to all they will need to start your own enterprise, including marketing collateral and your own website page.
"We work closely with Clifton Asset Management who provide pension-led funding, which enables you to build your pension by investing in your own business," says the brand. "We also have excellent relationships with the major banks. We will be happy to discuss financing options with you and point you in the right direction of funding."
Is this a good time to get into the business?
A 2018 FT/Statistica feature on the fastest growing companies of Europe included six consultancy firms based in the UK in the top 30. Research by the Management Consultancies Association has found that the largest and fastest-growing markets within management consulting — after IT — are programme and project management, operational improvement, financial management consulting, and consulting on outsourcing deals and human resources. These are the core services of Business Doctors.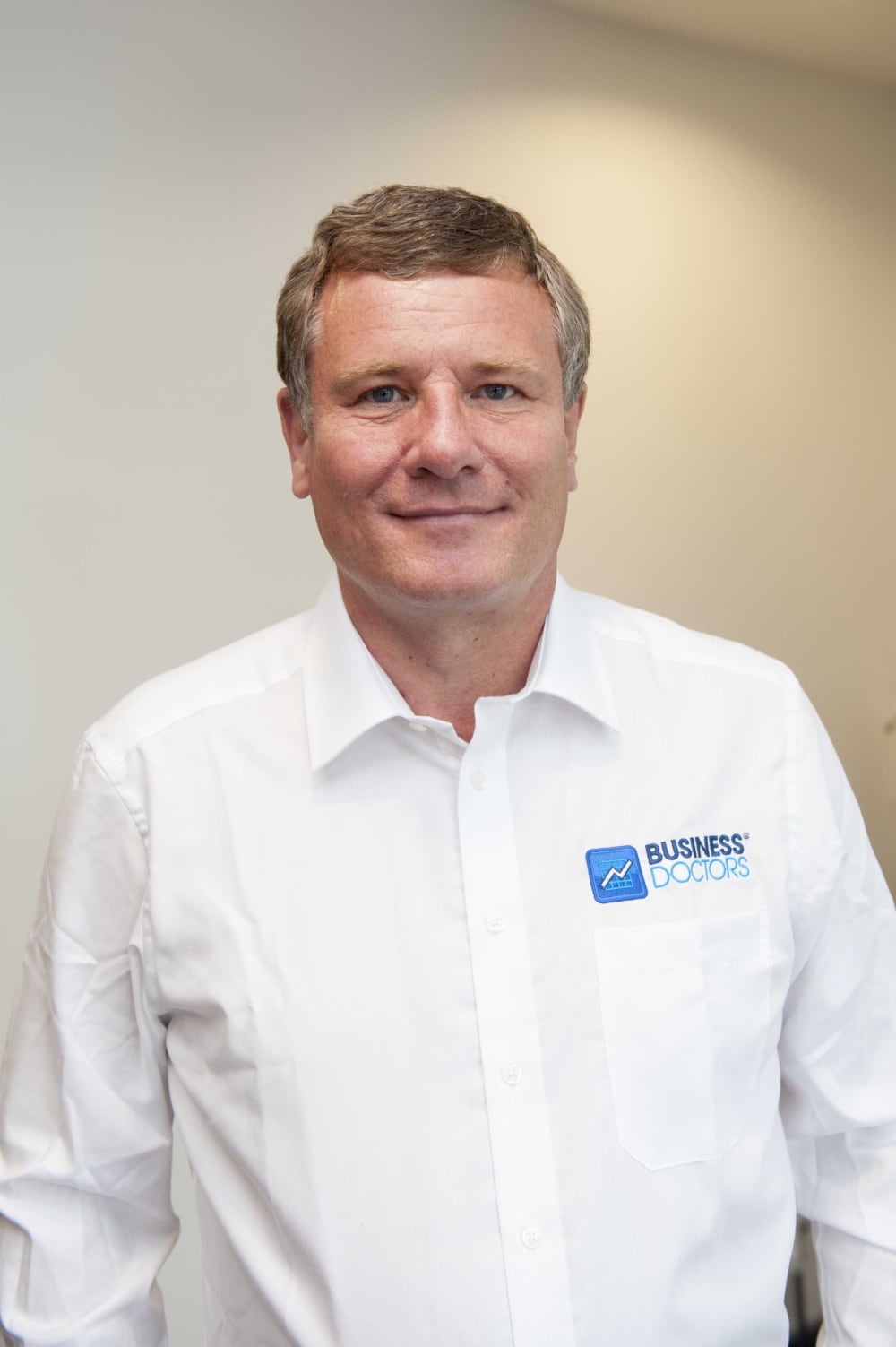 What are Business Doctors' terms of agreement and renewal?
The franchise is an Evergreen Rolling Contract and initially for 5 years, renewable after that period for a small fee to cover legal costs.
How in-demand are business consultants right now?
As previously mentioned, consulting businesses are among the fastest-growing across Europe. SMEs are keen to grow and, to do that, they often want to explore the strategies that larger businesses adopt. This is where Business Doctors business advisory services can prove invaluable — offering a personal but dispassionate overview of a company to offer the kind of advice that will help it grow.
There are 5.7 million private sector businesses in the UK, with over 99 per cent of them defined as small and medium-sized enterprises employing less than 250 people. However, SMEs account for the employment of 16.1 million people in total — 60 per cent of all private sector employment in the UK — and some 2.6 million SME companies are VAT registered or PAYE businesses.
Business Doctors have grown rapidly in this sector. After only three years of the business starting, it had a turnover of over £350k. "Business Doctors firmly believes that by giving talented individuals the opportunity to own their own business — while enjoying the ongoing support of a growing national brand — we will become the pre-eminent provider of business advisory services to SMEs across the UK."
How can I get started on setting up my own Business Doctors consulting business?
You will be invited to an exploratory meeting and provided with financial projections that will enable the franchisee to draw up a business plan for their chosen location. To find out more, or to request further information on franchising with Business Doctors, click the 'Send Enquiry' button now.

Request Free Information
Send a free enquiry to Business Doctors for further information!
Enquire into this franchise today