The information you submit via our enquiry form is shared only with the franchise business(es) that you have selected.
The franchise business will contact you by means of email and/ or telephone only to the email address and phone number you have provided.
By submitting the enquiry form you are consenting to send your personal information to the selected franchise business.
You also agree to receive further newsletter email marketing from What Franchise.
Close
Did you know?
Blam Partners has an expected revenue of At least £8,000 after 2 years!

Request free information in just 60 seconds!
Take the first step in becoming your own boss!
Minimum Investment
£9,997
Business Type
Business & Professional Services
Total Investment
Up to £20,000 + VAT
Franchise Fees
£299 per month
Expected Revenue After 2 Years
At least £8,000
About Blam Partners
Are you ready to become a tech entrepreneur with a recession-proof business?
Blam offers training for you to become a digital marketing expert and receive cutting-edge online marketing tools designed to help small business owners succeed. No previous sales or tech experience required, all you need is a can-do attitude and a passion for helping entrepreneurs thrive online.
According to Blam, this online training platform offer the best training and business support in the whole industry. Don't just take their word for it, hear from partners who have transformed their lives.
Join Blam and start building a long-term, residual income today. Don't wait, act now!
Blam Partnership Program
This program helps individuals to start their own digital marketing agency from home. It offers services such as websites, mobile apps, social media management and digital marketing services and is targeted towards small to medium-sized businesses. It's a full-service digital marketing agency. No need for technical skills as all services and products are managed by the Blam team. The programme requires a starting capital of GBP £9,997/$14,000 (subject to VAT or local taxes where applicable).
Why partner with Blam?
Blam doesn't promise you easy money for little effort, but it does promise that if you put in the hard work using its systems and processes, combined with its comprehensive support, you can learn how to build an awesome sustainable business.
At Blam, its success is your success, so be prepared as its operatives will actively discourage you from buying a franchise if they believe you won't succeed in it. They value their time and yours!
The most significant benefits of Blam's Business Program
● Reach a global market without staff or expensive offices
● Specialised training system
● Uncapped potential income
● Enjoy the independence of building your business on your own terms
● Achieve financial freedom with Monthly Recurring Revenue (MRR) and Annual Recurring Revenue (ARR)
● Run your business from anywhere with a laptop, smartphone and an internet connection
● Benefit from a dedicated team for support and resources
Best education on market
Blam is committed to providing the best education on the market for its partners, that's according to the reviews of its current partners and their results. Its Certified Training Program is designed to help you become a better business person and tech entrepreneur in just 30 days. You'll benefit from a proven and predictable system of selling digital marketing products and services to small businesses.
As a Blam Partner, you'll receive access to world-class digital marketing training courses from its partner, Digital Marketer, worth over $5,000 alone. Blam offers 13 certified courses to help you become an expert digital marketer and grow your business faster with the support of experts by your side.
The potential for earning is limitless through a range of monthly recurring revenue streams:
● Artificial intelligence websites
● Business mobile apps
● Search engine optimisation (SEO)
● Social media management, across Twitter, Facebook, Instagram, Pinterest and Google My Business
● Website content creation services
● Google and Facebook Pay Per Click (PPC) management services
● Graphic design services like logo and social media content creation
● And much, much more
Blam offers a lucrative opportunity for people willing to learn and put in the work. With each sale, residual income grows, allowing for more earnings without extra effort. The earning potential is impressive, many of its partners are convinced of this based on their own experience. With an achievable target of over five figures per month in just 12-18 months. As a Blam Partner, you'll bring valuable services to clients and create a profitable revenue stream.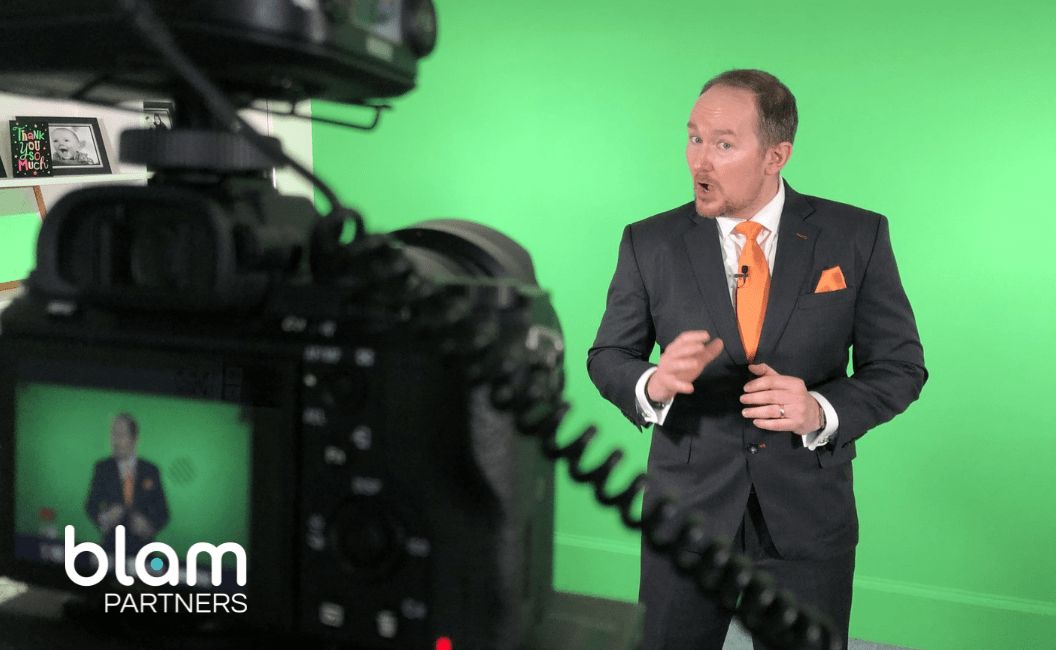 Partner Testimonials
"In this current market, businesses need to market themselves online as much as possible, and Blam offers an affordable way to grow your own business and help others grow as well." Andrew Wilson, First Digital Studio Oxford (new testimonial after a few years with Blam)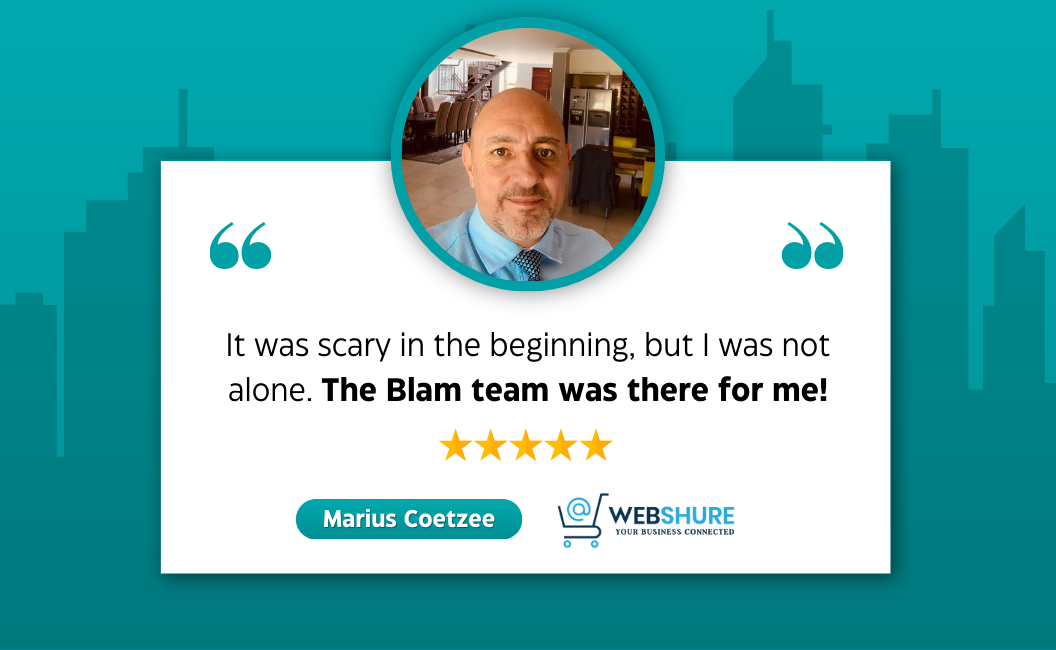 "Not only is the product the best out there but the team shares my core values, helping local businesses. These guys come highly recommended!" - Mike DeMeo - USA

"Get the Blam Partner Success Programme done. This year, I've quadrupled my sales so far, making three sales a week" - Matt Wileman CEO Up2Speed (Barnsley, UK)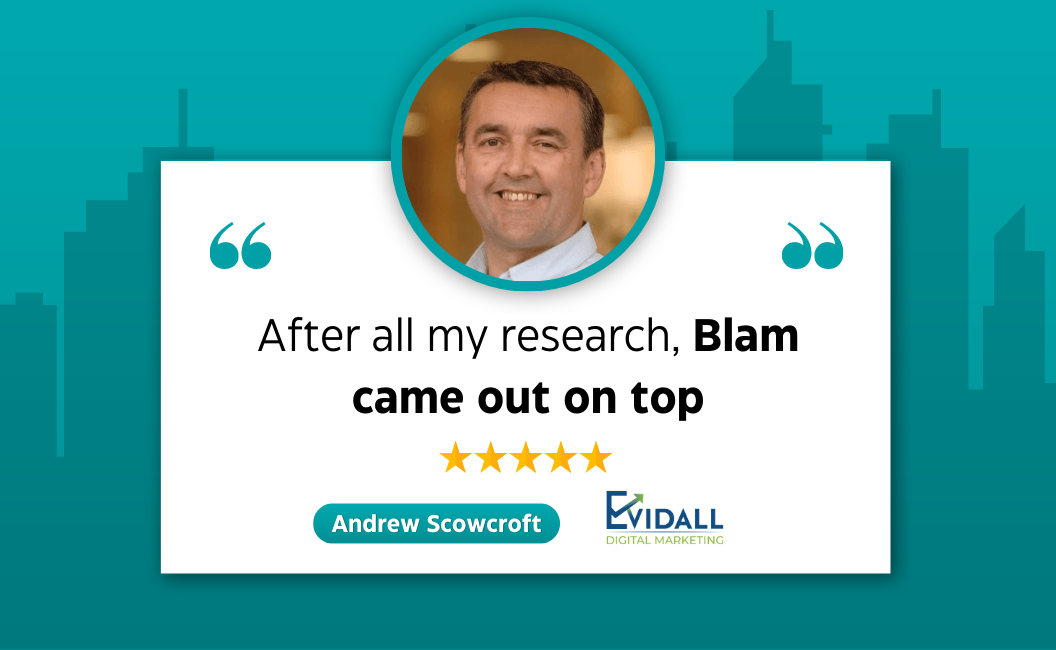 "The team at Blam gave me a sense of security. I feel that I'm not alone in this" - Marius C - CEO at Webshure (Johannesburg South Africa)
What qualities is Blam Websites looking for in its franchisees?
The company is seeking motivated and passionate individuals who are eager to embark on a rewarding journey as franchisees in the digital marketing landscape. No previous sales or tech experience is required, as Blam Websites' believes that with the right mindset, enthusiasm, and dedication, anyone can excel in the business.
What training and support does Blam Websites provide?
Blam Websites prides itself on providing exceptional training and support to its franchisees, ensuring they have the tools, knowledge, and confidence to build a successful digital marketing agency.
Initial training:
The all-inclusive Blam Certified Partner Training Programme is crafted to help you become the boss of your own marketing company in just 30 days. Developed by CEO Grant Stain, and a group of skilled business professionals, this programme teaches you the basics of digital marketing, sales techniques, and managing your business.
Ongoing training and support:
Blam's partnership with Austin-based Digital Marketer offer franchisees access to world-class digital marketing courses worth over £5,000 per year. As a Certified Blam Partner, you'll benefit from 13 certified courses and join a global community of over 10,000 digital marketers.
On top of that, the company provides:
● Weekly Live support sessions with your dedicated business support team
● Access to the Blam Connected Business Management System, designed exclusively for Blam Partners, to manage your projects, payments, resources, and more
● Regular updates on industry trends and best practices, ensuring you stay ahead of the curve
● Opportunities to attend international conferences like the Traffic & Conversion Summit in San Diego, where you can network and learn from fellow digital marketers
What is the minimum investment level required to set up your own Blam Websites business?
Blam Websites offers partnership packages starting at £10,000 + VAT. The company also has funding options for UK-based partners who are just starting out.
When you become a Blam Partner, you can make money in three ways:
1. By charging upfront fees for things like consulting and design work
2. By selling products and services, like AI websites and social media management, to small businesses. This can bring in between £150 and £2,500 per month in revenue for you per client
3. By growing your relationship with clients over time. As you help them grow their business, you'll have chances to offer them even more services that will increase the value of their account with you
Blam Partners can expect to turn a profit within the first year, depending on their dedication, work ethic, and the time invested in building their business. Real-life examples showcase franchisees earning more than £8,000 per month within 12-18 months.
Jon Richardson, CEO at Overt Digital Media, explains: "The support you get from the team at Blam is just gold dust. I couldn't have done it without them, and I would be nowhere near where I am today….Within two years, I hope to get this business to a point where I don't actually need to be in it. It's completely achievable with this model, and that's the goal."
Jon joined forces with Blam at the start of the first lockdown. Initially concerned about his decision to start his first business in such an unprecedented time, Jon decided to follow Blam's proven sales system and the results were impressive.
Did you know?
Blam Partners has an expected revenue of At least £8,000 after 2 years!

Request free information in just 60 seconds!
Take the first step in becoming your own boss!
With Blam's support and effective sales system, his business went from zero to achieving five figures of recurring revenue every month within 18 months. His remarkable success serves as a testament to the power of hard work, the right system, and the importance of having the right support to achieve your entrepreneurial dreams.
Jon Bugg, CEO at We Are Doodlebug, was a head teacher before discovering his passion for consultancy and digital marketing. He says: "The service has been excellent. Without Blam, the business wouldn't be where it is now. I'd still be fiddling about, learning how to do things that don't really interest me. Play to your strengths, and if you can turn a weakness into a strength, then do it. Sales for me was a weakness turned into a strength, but admin will always be a weakness, so I'm glad to have Blam take care of that."
Despite having no sales experience, Jon's enthusiasm and willingness to learn from a proven system made up for it. He landed a deal to sell a digital marketing package of AI websites and social media management to a group of 40 schools. The monthly recurring revenue (MRR) from this deal alone would have been enough to take it easy, but Jon enjoys helping businesses so much that he continues to pick and choose projects and clients that he is passionate about.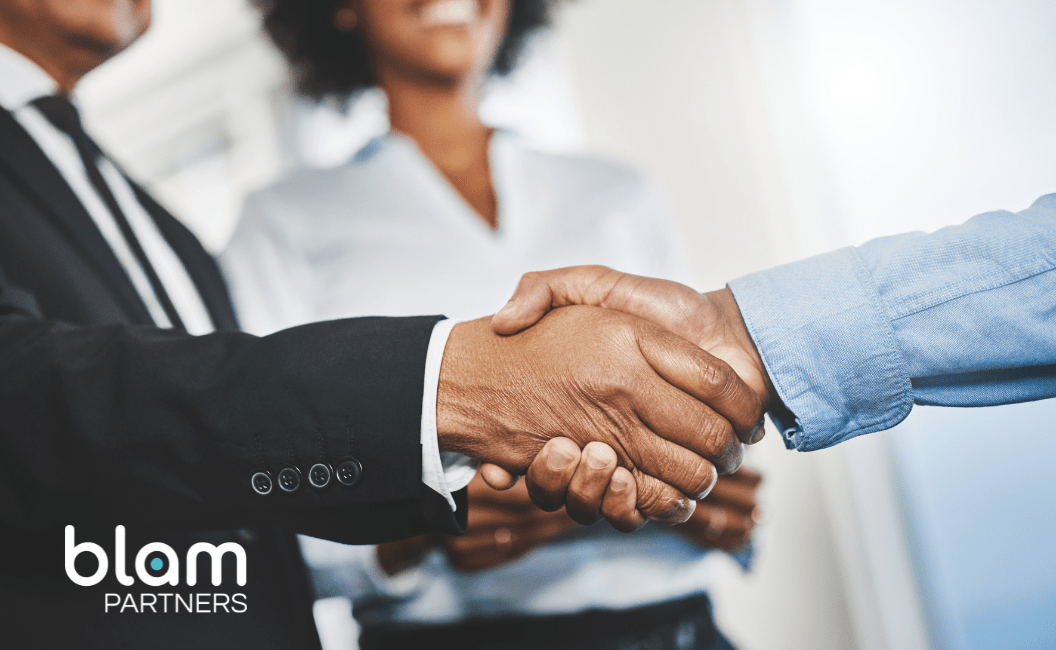 What locations or territories are Blam Websites looking to operate in?
Blam Websites is continuously looking to expand its presence and provide exceptional services to various cities and regions. The company's goal is to partner with motivated individuals in different locations, helping them establish successful digital marketing agencies while supporting local businesses desperately in need of their help.
Currently, Blam has a strong presence in nine countries and is eager to grow its network even further. While the company offers a global business opportunity, it is particularly interested in targeting areas with a high concentration of small to medium-sized businesses in desperate need of digital marketing services.
There are no territories or limitations to where Blam Partners can operate, as long as they have a laptop, smartphone, and an internet connection. This flexibility allows Partners to work from anywhere, selling their services to virtually any place in the world.
If you are passionate about helping businesses thrive in the digital age and are looking for a rewarding business opportunity, Blam encourages you to consider joining the company as a Blam Partner. With Blam's help, you can transform the digital marketing landscape and make a significant impact on businesses worldwide.
What are the franchise terms of agreement and renewal?
The brand has designed its franchise terms of agreement with its partners' long-term success in mind. Unlike traditional franchise agreements that require renewals, Blam's unique approach ensures that you become a Blam Partner for life. The company believes in fostering a lasting relationship with its franchisees, providing ongoing support and growth opportunities.
As a Blam Partner, you have the option to build and scale your business at your own pace. Some partners achieve their financial goals and decide to sell their businesses, while others continue to grow and expand. Regardless of your individual path, Blam's commitment to you remains the same. The company is here to support you every step of the way, ensuring that no one is left behind.
"I've invested money in other companies before, but I never got the support or training I needed to succeed. With Blam, everything has been amazing…I absolutely recommend Blam to anyone who's looking to be an entrepreneur and run their own business. They've been fantastic to me, and I cannot wait for the future."
Cherelle Khassal, the CEO at Empire Digital Services, joined Blam as a partner in 2017 while pursuing her professional footballing career. She always had a dream of being her own boss and working with other ambitious entrepreneurs.
She explains: "I've invested money in other companies before, but I never got the support or training I needed to succeed. With Blam, everything has been amazing. I absolutely recommend Blam to anyone who's looking to be an entrepreneur and run their own business. They've been fantastic to me, and I cannot wait for the future."
With Blam's support and guidance, Cherelle built her business skills and upskilled in the world of digital marketing. In 2020, she felt confident enough to take her agency solo.
At Blam, the team is dedicated to helping people build successful digital agencies with our proven business model. We won't penalise you for being successful, and there are no royalties or renewal fees. While most of our partners choose to scale their businesses with our support, we also offer opportunities to sell your business if you choose to do so.
Why is Blam Websites a good investment?
Investing in a Blam Websites Partnership offers a unique and compelling opportunity for ambitious entrepreneurs looking to enter the digital marketing industry. Here's why this franchise is an excellent investment:
Lowest barrier to entry:
With one of the lowest initial investments required in the industry, starting a Blam Websites franchise is both accessible and affordable. This makes it easier for individuals from various backgrounds to embark on their entrepreneurial journey and become successful digital marketing experts.
Flexibility to work anywhere:
The nature of Blam's business model allows you to work from anywhere with a laptop, smartphone, and internet connection. This provides you with the freedom to operate your business remotely, making it an ideal choice for those seeking location independence and a better work-life balance.
No need for additional staff:
Blam's 'do it for you' service means that all the technical aspects of digital marketing projects are handled by the Blam team. This eliminates the need for hiring and managing staff, reducing overhead costs and allowing you to focus solely on building relationships with clients and growing your business.
Part-time opportunity:
Blam's Partnership Programme model offers the flexibility to start your business on a part-time basis, without needing to quit your current job. This allows you to test the waters and build your client base before committing to the business full-time, minimising the risk involved.
Community support:
By investing with Blam, you are not only investing in a proven and profitable business model but also joining a supportive community of like-minded entrepreneurs. The comprehensive training, ongoing support, and exclusive tools and resources set you up for success, making the Blam Websites partnership programme a smart investment for those looking to make their mark in the digital marketing world.
How in demand are the services that Blam Websites provides?
The world is going digital and small businesses are trying to keep up. The good news for budding Blam Partners is that digital marketing products and services are desperately needed in the UK.
Studies have shown that 78 per cent of small businesses plan to invest in digital marketing in the coming year, and 48 per cent of them have already increased their use of digital technologies as a result of the pandemic.
But many small businesses are facing a dilemma: they can either DIY their digital marketing which can be time-consuming and difficult, or they can pay expensive fees to traditional digital agencies that may not provide the best customer service for smaller businesses.
This is where Blam Websites come in. By becoming a Blam Partner, you can provide much-needed digital marketing solutions to small businesses without costing them a fortune.
Blam Partners have access to a range of affordable products and services, such as AI websites, business apps, social media management, and search engine optimisation, which can help these small businesses grow their online presence and achieve success.
How do I start setting up my own Blam Websites franchise?
To find out more, or to request further information on franchising with Blam Websites, complete the form below and click on the 'Request Free Information' button now.

Request Free Information
Send a free enquiry to Blam Partners for further information!
Enquire into this franchise today