The information you submit via our enquiry form is shared only with the franchise business(es) that you have selected.
The franchise business will contact you by means of email and/ or telephone only to the email address and phone number you have provided.
By submitting the enquiry form you are consenting to send your personal information to the selected franchise business.
You also agree to receive further newsletter email marketing from What Franchise.
Close
Did you know?
The Carwash Company is eligible for funding support!
Request free information in just 60 seconds!
Take the first step in becoming your own boss!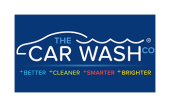 The Carwash Company
The Carwash Company provides car wash and valeting services across the UK, an place an emphasis on providing efficient and cost effective services
Minimum Investment
£24,995
Funding Support
Third party
Total Investment
£30,000 + VAT
Franchise Fees
£14,500 + VAT
Expected Revenue After 2 Years
N/A
In Brief
Fast launch times - multiple sites are pre-agreed with landlords and ready to open now. High revenue potential is assured through high traffic locations, and affordable start-up costs make the proven business model accessible. Receive funding support from banks to reduce initial costs. No experience needed – training on products, methods and business administration included. As an eco-friendly option, this is a future-proofed business.
About The Carwash Company
The Carwash Company has become one of the UK's biggest carwash service companies, and grown rapidly across the UK due to its emphasis on providing eco-friendly and effective car washing. The company specialises in using concentrated and cleaning techniques, with their own bespoke solution, known as "little drops of brilliance".
With a focus on providing car cleaning solutions that are both environmentally friendly and effective, the brand has developed a trusted and positive reputation for professionalism and excellence across its various outlets. For anyone interested in starting a franchise that allows you to work with a diverse range of people every day and would like to work with the car industry, starting a franchise with The Carwash Company may be a great step forward.
Where can you find a territory for a franchise with The Carwash Company?
Territories for a franchise with The Carwash Company are available all across the UK. The brand predominantly sets up franchise outlets in prominent shopping centres and community malls, and is keen to find franchise owners able to take on territories in these locations. Currently, The Carwash Company has specific territories available in centres in major cities and towns, including Salisbury, Norwich, Inverness, Bath, and Leicester, as well as other prominent cities across the country.
Where is The Carwash Company franchise head office located?
The head office for The Carwash Company franchise is located in Hertfordshire.
How much does a franchise with The Carwash Company cost to start up?
To start a franchise with The Carwash Company, it can require a total investment of approximately £30,00, inclusive of VAT. This may vary according to location and the size of the territory and space chosen, and larger locations, or higher profile destinations, may require a greater amount of investment.
The total investment figure includes a franchise fee of £14,500, as well as costs for training and supplementary materials to help get the business started.
Can you get any kind of financial support with a franchise with The Carwash Company?
For franchise candidates who require financial support, The Carwash Company is happy to help them by putting them in touch with the franchise department of major banks. It may be possible to get funding for some, or all of the investment required to start the franchise up, depending on your personal circumstances and financial background.
What sort of experience or background do you need before starting a franchise with The Carwash Company?
You do not need to have prior experience in the carwashing or car industry to start a franchise with The Carwash Company. However, you should be strongly motivated and ambitious, with the ability to drive yourself to succeed, and the willingness to work hard. As a franchise with The Carwash Company will often involve interacting and meeting a diverse range of people every day, you should have excellent communication skills, and enjoy having a varied daily working schedule.
You should also have good organisational skills in order to provide efficient services that meet the high standards associated with the brand, on a consistent basis.
Did you know?
The Carwash Company is eligible for funding support!
Request free information in just 60 seconds!
Take the first step in becoming your own boss!
What kind of training and support can you get when you start a franchise with The Carwash Company?
The Carwash Company has a clear and well-established business model that has been proven to be successful across its numerous outlets already, and all new franchise owners will be trained and given an insight into how the business operates. All franchisees are provided with training on every aspect of the business, including practical elements, such as understanding how the company provides environmentally friendly services, and how these services are implemented, to insight into the brand's core philosophy and business model.
The Carwash Company also provides training on all practical aspects of business administration, helping franchisees understand how to provide effective customer service and market themselves in their local area effectively. Once a franchise business is well established, The Carwash Company's franchise team is also on hand to provide support on how to grow the business further, or develop it into additional territories.
The Carwash Company also support their franchisees with negotiating and acquiring premises, and are skilled at developing positive relationships with landlords and owners across major locations across the country. The brand has a good understanding of the requirements of their landlord partners, and work with their franchisees to ensure a positive relationship for all parties.
What are the market opportunities for a franchise with The Carwash Company?
The car washing industry is continually growing across the UK, with over 110 million washes every year. With over 38 million vehicles on the roads in the UK at present, the market value for the car washing industry exceeds £1 billion. However, many of these washes, including both mechanical washing services and traditional hand washing services lead to a high volume of chemical waste being produced and released into the environment, with 3.7 million cubic metres of untreated chemicals being released into surface water drains and groundwater systems each year.
The Carwash Company provides a novel and attractive solution that offers both effective and efficient car cleaning services that are also less detrimental to the environment. As consumers become more aware and considered with the impact daily activities can have on the environment, it has become increasingly more important for businesses to demonstrate solutions and services that minimise harmful impact on the environment. Consequently, The Carwash Company can provide a highly competitive opportunity for interested franchise owners.
How to get started on owning your own The Carewash Company franchise
The Carwash Company has a rigorous selection process for franchise candidates, taking a wide range of factors into consideration before making an offer. To find out more about starting a franchise with them, contact the brand by completing the enquiry form on this page to arrange an initial conversation about potential territories and current opportunities available.
Request Free Information
Send a free enquiry to The Carwash Company for further information!
Enquire into this franchise today