The information you submit via our enquiry form is shared only with the franchise business(es) that you have selected.
The franchise business will contact you by means of email and/ or telephone only to the email address and phone number you have provided.
By submitting the enquiry form you are consenting to send your personal information to the selected franchise business.
You also agree to receive further newsletter email marketing from What Franchise.
Close
Did you know?
Bricks 4 Kidz has outlets available across the UK
Request free information in just 60 seconds!
Take the first step in becoming your own boss!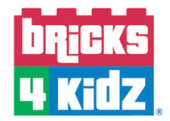 Bricks 4 Kidz
A children's enrichment franchise that uses LEGO to provide fun and exciting educational play experiences
Minimum Investment
£25,000 - £ 50,000
Expected Revenue After 2 Years
N/A
About Bricks 4 Kidz
Bricks 4 Kidz is an internationally renowned children's enrichment franchise, which operates in over 40 countries. Using LEGO, the company provides fun and exciting educational play experiences.
Its core programmes, which have been designed to teach the principles of science, technology, engineering and maths (STEM) are popular with girls and boys aged 3-16. Each of these programmes has been designed by engineers and architects to stimulate children's creativity and curiosity.
 
How does the Bricks 4 Kidz franchise model work?
Franchisees have the opportunity to develop sustainable revenue streams across all age groups by offering classes, camps and workshops.
While the core concept is aimed at children, the universal appeal of LEGO means that revenue streams also exist within the corporate and seniors markets, creating year round income.
There are hundreds of key stakeholders in every territory, which franchisees will have an opportunity to develop relationships with in order for their businesses to grow. A Bricks 4 Kidz territory is protected, which means that no other party is permitted to run Bricks 4 Kidz activities in that territory.
Bricks 4 Kidz is a mobile business. The exclusive Bricks 4 Kidz proprietary LEGO Technic project kits are easily transportable. Everything a franchisee needs to conduct lessons can easily fit into the boot of a family car. This enables franchisees to trade immediately and operate a mobile business with minimal overheads.
Franchisees are provided with sufficient LEGO Brick and Technic kits to hold classes and workshops for up to 20 children. Franchisees will hold workshops, classes and camps in multiple locations throughout their territory. Some of the possible venues franchisees use for Bricks 4 Kidz activities include schools, pre-schools, church halls, enterprise centres, community centres, sports complexes, libraries, youth centres, hotels and corporate premises.
As a franchisee's business grows and they have gained an excellent understanding of their territory, they will then have the option to find a permanent location for a creativity centre, which is run in tandem with the mobile business. The creativity centre provides children with a unique educational play experience in a stimulating learning environment.
 
What locations is Bricks 4 Kidz looking to operate in?
Bricks 4 Kidz is looking to add locations across the UK.
 
Why is Bricks 4 Kidz a good investment?
With more than 650 franchises around the world operating in 15,000 locations, this company has developed a proven business model that allows franchisees to focus on building a business, rather than creating it from scratch.
Franchisees can spend their time establishing the business in their community while Bricks 4 Kidz provides lessons and marketing plans, sales tools and a network of other owners to share ideas with.
In terms of the type of franchise on offer, it's been well documented how popular LEGO is. Firstly, LEGO is a great teaching aid for both young and older children: youngsters develop hand eye coordination, spatial awareness and patience when they first learn to work with LEGO. Building fine motor skills is an obvious benefit of LEGO, and studies have shown creative thinking and imagination is boosted by playing with the iconic construction toy.
 
Children can create their own structures from scratch, using their imagination to create entire worlds either in solo play or in collaboration with their peers (or parents). 
Did you know?
Bricks 4 Kidz has outlets available across the UK
Request free information in just 60 seconds!
Take the first step in becoming your own boss!
Research shows that spatial awareness is an important predictor of achievement in science, technology, engineering and mathematics. In addition, the social skills developed through LEGO are undeniable, aided by sharing a building project, organising which block should go where and using language to formulate plans.
Where is the Bricks 4 Kidz franchise based?
The franchise support centre is located in Wexford, Ireland.
 
What support and training does Bricks 4 Kidz provide? 
Bricks 4 Kidz offers ongoing support in all areas of the business. All franchisees receive comprehensive initial training, which takes place over five days. On completion of the training, franchisees receive detailed operations manuals, which contain proven sales and marketing techniques.
Additionally, franchisees receive:
• Ongoing support in marketing, sales, operations and hiring staff members.
• A strategic marketing calendar.
• Responsive website.
• Customised marketing materials.
• Ongoing curriculum development in line with current trends.
• Business mentoring.
• Venue selection assistance.
 
What are the Bricks 4 Kidz terms of agreement and renewal?
The length of the initial franchise agreement is five years.
Franchisees will have the right to renew the franchise for their protected territory for an additional five-year term. Each subsequent agreement also contains a five-year renewal option, provided the franchisee meets the conditions laid out in the franchise agreement.
There is a renewal fee of £5,000 (plus VAT).
  
How in demand are Bricks 4 Kidz activities right now?
In recent years in schools, the primary focus has been on the implementation of play as an approach to teaching and learning, thus significantly increasing demand for Bricks 4 Kidz activities.
Most parents tend to put their children's education first, irrespective of the prevailing economic climate, which makes Bricks 4 Kidz a business that can happily describe itself as recession proof. 
Parents know their children use a combination of techniques to learn, with some learning visually through making and seeing pictures and others through more tactile experiences, like using building blocks or working with clay. 
Although a parent's role in their children's learning changes and evolves as their children grow, one thing remains the same: parent are children's learning mentors and encouraging them to do something they love, which involves solving problems and building sometimes incredibly intricate models, will stand them in good stead for the future.
 
How can I get started on setting up my own business?
You can register your interest by clicking on the button below.
In the early stages, Bricks 4 Kidz's franchise development manager will answer any questions potential franchisees might have and will invite individuals to take part in a
discovery session via webinar or face-to-face meeting in your local area.
The next step is to then attend a discovery day at the company's headquarters.
Request Free Information
Send a free enquiry to Bricks 4 Kidz for further information!
Enquire into this franchise today