The information you submit via our enquiry form is shared only with the franchise business(es) that you have selected.
The franchise business will contact you by means of email and/ or telephone only to the email address and phone number you have provided.
By submitting the enquiry form you are consenting to send your personal information to the selected franchise business.
You also agree to receive further newsletter email marketing from What Franchise.
Close
Did you know?
Onside Coaching has an expected revenue of £64,000-plus after 2 years!

Request free information in just 60 seconds!
Take the first step in becoming your own boss!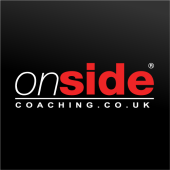 Onside Coaching
Provides fun and engaging school holiday childcare services and bespoke sports and activity programmes to primary schools
Minimum Investment
£20,000
Franchise Fees
10% monthly
Expected Revenue After 2 Years
£64,000-plus
About Onside Coaching
Onside Coaching has over 20 years' experience in the children's sports coaching industry.
The company provides fun and engaging school holiday childcare services and bespoke sports and physical activities programmes in primary school settings, offering an exciting opportunity for aspiring business owners looking for rewarding career progression.
The business is registered with Ofsted and as a franchising company is a member of the British Franchise Association. It's proud to be associated with both of these organisations, as it demonstrates to customers Onside Coaching understands the importance of high standards and good practice.
Set up in 1977, the British Franchise Association is a voluntary, self accrediting trade organisation. Its main objective is to promote ethical franchising in the UK.
The organisation takes a standards-based approach to membership. 
Franchisors wishing to be members must meet all the standards set by the bfa in order to determine that their business is fair, ethical and disclosed. These standards are adopted from the European Franchise Federation code of ethics.
The thing that makes this proven children's sports coaching business stand out is its booking platform, which is called Onside Live.
The franchise fee doesn't just include a dedicated website, but also a complete booking system that deals with a variety of activities, from a customer booking coaching sessions right through to staff using interactive, electronic registers via a tablet.
Onside Live is so tuned to how school clubs and children's activities work that schools and parents have confidence that all safeguarding responsibilities have been met.
This takes a huge amount of pressure off business owners in the company's franchise network, meaning that time can be spent concentrating on the fun side of running and developing a business, rather than getting overwhelmed with paperwork and admin.
Onside Coaching prides itself on making sure children in the company's care are at the heart of everything it does.
Onside Coaching invests in its sports coach network and franchisees by providing the highest quality safeguarding and child protection CPD training. This includes everything from safeguarding and e-safety, to mental health and wellbeing.
This training and ongoing support forms part of the franchise package and again reinforces to schools and parents that everyone is taking their responsibility seriously, setting Onside Coaching apart from other providers.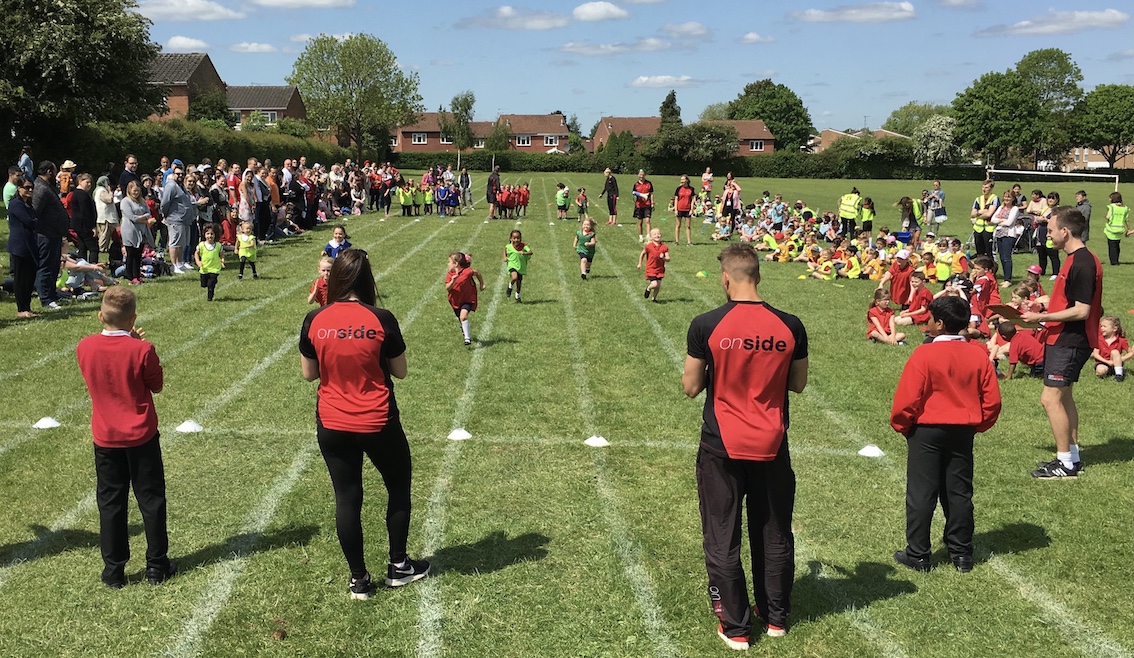 How does the Onside Coaching franchise business model work?
The proven franchise business opportunity has been developed by British Franchise Association affiliated consultants and will set franchisees up with everything they need to successfully run an Onside Coaching franchise.
This includes:
• A protected territory
• Exclusive use of the Onside Coaching name and brand
• A dedicated website and the Onside Live booking system
• Access to Onside Coaching's 'Onside Curriculum', including all lesson plans and a custom-built assessment system
• All training, sports equipment and uniforms
• In-house graphic designer
• A franchise manager on-hand to support you every step of the way and provide expert business advice
• IT support package, including Microsoft 365 and email
• Ongoing sales support from head office
• Access to regular safeguarding and child protection training
• Weekly network meetings
• Termly individual meetings
• Marketing and business planning materials
• Office space and printing materials.
What type of franchise owner is Onside Coaching looking to recruit?

The company says it loves the idea that every business owner brings a wide variety of experiences and something new to the table.
Did you know?
Onside Coaching has an expected revenue of £64,000-plus after 2 years!

Request free information in just 60 seconds!
Take the first step in becoming your own boss!
By sharing experiences, franchisees have broadened each other's programmes, from offering things like wraparound care to primary schools, community Park Life campaigns, large regional sporting events, health and wellness programmes and bespoke netball courses for holidays.
The network continues to communicate regularly and works together to share good practice on creating the best classes for children and opportunities possible.

Here is a list of qualities that Onside Coaching feels are a recipe for success:
• Passion - for developing children's physical literacy, social skills, emotional skills, confidence and growth mindset.
• Innovation and creativity - whether it be for PE lessons or creating and developing a new initiative for the network.
• Hard work - overcoming problems with solutions.
• Teamwork - Onside Coaching has built a successful network through all franchise owners coming together and sharing ideas.
• Building relationships - you need to be a people person who will happily pick up the phone or arrange face-to-face meetings. The more this can be achieved, the more successful you will be.
• Leadership - you will need to lead from the front. For your staff to be as passionate as you are, you will need to lead by example.
• Desire - a strong desire to succeed in every area of your business.
• Motivation - Onside Coaching can help you be ahead of the game, keep focused, keep organised and keep motivated.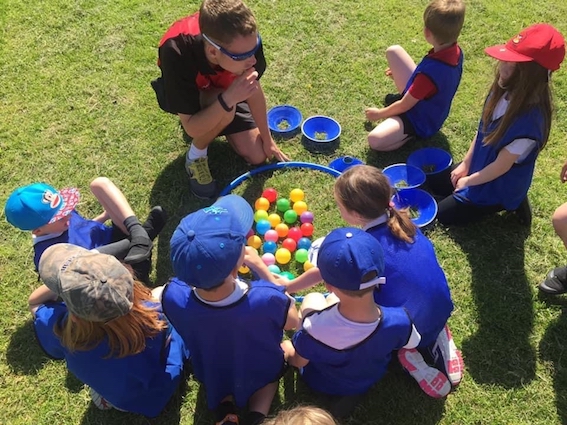 What initial and ongoing training and support is provided to franchisees?

When becoming part of the Onside family, you will take part in a four-week initial training programme that will set you up with everything you need - from coaching alongside existing Onside staff to business planning and target setting with the franchise business manager.
Franchisees also have access to all the regular training and workshops provided at Onside headquarters. This is both for you and your team of sports coaches and staff too.
Franchisees can attend weekly strategy calls with other members of the network to help each other and share ideas and good practice.
Each term, franchisees will have a one-to-one support meeting with the franchise manager to create a termly plan, which will include goal setting and the strategies needed to achieve them.
The franchise manager, who has substantial experience, is always on hand for help and support when needed.
What is the minimum investment level required?

£20,000. Based on previous franchises, expect this to be returned within 12 months.

What locations or territories is Onside Coaching looking to operate in?
Solihull, Nuneaton, Coventry, Northampton and Birmingham.
What are the franchise terms of agreement and renewal?

Every five years.
How do I get started on setting up my own Onside Coaching franchise?
To request further information about this franchise opportunity, enter your name and email address in the form below and click on the 'Request Free Information' button now.
The recruitment process includes a face to face interview, time spent shadowing Onside Coaching central staff in schools, working with a member of the company's support team on your business plan and attending networking meetings with other franchisees.
Before making a commitment to a franchise, it is important that you conduct independent, in-depth research into the business opportunity on offer.
This may include paying for the services of a suitably qualified accountant, who can evaluate the financial information provided to you by a franchisor, and a lawyer who is familiar with franchising and the franchise business model, who will be able to review the legally binding franchise agreement before you sign it.

Request Free Information
Send a free enquiry to Onside Coaching for further information!
Enquire into this franchise today