The information you submit via our enquiry form is shared only with the franchise business(es) that you have selected.
The franchise business will contact you by means of email and/ or telephone only to the email address and phone number you have provided.
By submitting the enquiry form you are consenting to send your personal information to the selected franchise business.
You also agree to receive further newsletter email marketing from What Franchise.
Close
Did you know?
Bambini Lingo has outlets available across the UK

Request free information in just 60 seconds!
Take the first step in becoming your own boss!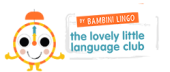 Bambini Lingo
Interactive, immersive early years language learning classes using music, dance and play to teach second language skills
Minimum Investment
£6,000
Expected Revenue After 2 Years
N/A
About Bambini Lingo
Bambini Lingo offers dynamic language classes for babies and young children, providing full immersion in a chosen language with interactive music, play and fun activities.
Also known as the 'lovely little language club', Bambini Lingo stimulates and entertains children from all nationalities and backgrounds, utilising the 'Magic Window' between six weeks and six years, when learning languages is scientifically proven to be easier.
Designed to change the way children (and their parents) interact with new languages, a colourful and engaging mascot – TicToc the multilingual travel clock – tells children exciting stories in one of 9 languages - Italian, French, German, Spanish, Arabic, Russian, Portuguese, Mandarin and English – introducing them to sounds, words and phrases in a full-immersion setting, where the group leader conducts the entire session without translation (unless really necessary!).
Weekly group classes offer the frequent and consistent exposure to the chosen language which is crucial to effective learning, while a range of complementary contemporary music albums are available for children to sing along to at home, cementing their new knowledge in place.
Offering a language education without children realising they are learning, the classes differ depending on the age of the child, with three broad groupings available: Bambini Lingo Tinies for babies from birth to crawling; Bambini Lingo Explores for crawlers to age five; Bambini Lingo Masters for the over 6s.
What is included in a Bambini Lingo franchise?
Bambini Lingo franchisees receive comprehensive upfront training before they launch their classes. As well as introducing every aspect of the Bambini Lingo early years language learning system to the franchisee and their new teachers (either at home or with the founder in Mallorca), the franchisee also receives coaching on the business skills required to launch and manage a successful franchise.
Equipment for classes is also included in the Bambini Lingo franchise fee. Inside a large, brightly coloured steamer trunk (which features in the classes) is a TicToc mascot and the props and materials needed to run the group lessons including a tablet, speaker and digital flashcards. Access to teaching materials, original music, merchandise and interactive videos is also included. Teaching method information and lesson plan templates are supplied in the comprehensive operations manual.
Is marketing included in the Bambini Lingo franchise costs?
Yes. An Annual Marketing Fee covers national and international brand marketing including promotional events, while your franchise fee includes personal Facebook, Twitter, Instagram and email accounts, along with a marketing pack containing leaflets, balloons and branded Bambini Lingo t-shirt.
You will also receive a personalised social media guide and design templates to enable you to create your own marketing materials.
Does the Bambini Lingo franchise provide ongoing support?
Bambini Lingo provides franchisees with regular coaching sessions to cover any business or teaching issues that may arise once the franchise is in operation, and there is an Annual Franchisee Conference in Mallorca, with an opportunity to listen to guest speakers, and update knowledge and skills while mixing with other franchisees to network and share ideas.
Do I need to be able to speak languages to be a Bambini Lingo franchisee?
No. If you're fluent in one or more of the target languages you wish to teach it is a bonus as it allows you to run the classes yourself, but if you don't speak the language it isn't a problem, as you will receive guidance on language teacher recruitment and training including a comprehensive manual.
The company's founder is 'mono-lingual' herself (but has worked hard to ensure that her children aren't!).
Instead of franchisees who already possess language skills, Bambini Lingo is looking for applicants with drive, commitment, enthusiasm, passion and excellent people skills, as even if they are not taking the classes themselves, they will be handling enquiries and bookings, making them the face of Bambini Lingo in their area. An interest in languages and children is, of course, also desirable.
Did you know?
Bambini Lingo has outlets available across the UK

Request free information in just 60 seconds!
Take the first step in becoming your own boss!
Can I choose my Bambini Lingo franchise territory?
Your franchise contract will give you exclusive rights to teach your chosen language within your chosen territory (defined by area postcode). There are currently four Bambini Lingo franchises in operation in the UK (with more overseas), so there are plenty of territories available nationwide.
How much does a Bambini Lingo franchise cost?
A Bambini Lingo single language pack has a franchise fee of £4,995, and payment plans are available on request. This initial franchise fee includes a single language of your choice, though additional languages packs can be added to the package for £650 each (or £550 each for two, and £400 each for three, or more additional language packs).
On top of the Bambini Lingo franchise fee, an Annual Revenue Share Payment Fee is also payable at a cost of either £100 per month or 10 per cent of revenue (whichever is higher), along with an Annual Marketing Fee costing £500 per year or 2 per cent of revenue, (again, whichever is higher).
Can I expand my Bambini Lingo franchise?
Yes, Bambini Lingo actively encourages and supports expansion and growth opportunities. As well as adding additional language packs to your franchise or adding additional postcodes to grow your territory, Bambini Lingo has a range of opportunities that can be added to the signature baby and young child classes.
Along with independent parent and child language groups, Bambini Lingo also supports franchisees in developing nursery and school early years language teaching contracts, private and family language learning sessions, playgroups, parties and sales of Bambini Lingo merchandise.
Do I have to work full time?
No. The Bambini Lingo team value getting the work / life balance just right, and understand that happy franchisees are successful franchisees.
While giving you the tools and framework to build your own successful early years language learning business, Bambini Lingo are advocates of flexible working, leaving you to create your own schedule to fit around your clients and your personal life.
Why choose a Bambini Lingo franchise?
Group activities for the under 5s is a large and lucrative market, with musical and language groups remaining popular choices for new parents. Created by a team of industry experts following an intensive three-year research and development phase, a Bambini Lingo franchise is more than just another baby language group – it's a valuable first step towards a language education.
The concept was constructed by an advisory team of linguists, musicians and early years educational advisors. Along with fun and creativity, the Bambini Lingo language learning programme is built on science, from the aromatherapy classrooms scents to enhance memory, to the stimulating colours and repetitive sounds that help young brains absorb new languages so effectively.
Closely aligned to the Early Years Foundation Stage and Key Stage Two Framework for Modern Foreign Languages, the Bambini Lingo team continue to develop the brand with innovative products and methods based on feedback from teachers, parents and franchisees, while also staying abreast of new developments in early childhood education studies.
How can I apply for a Bambini Lingo franchise?
The first step is to contact Bambini Lingo who will email you a Franchise Opportunities brochure, which outlines the business model, franchise details and associated costs.
If you're still interested, they will contact you to arrange a Skype or Facetime call and carry out a video interview to discuss the opportunity face-to-face.
If you would like to receive a brochure, please send us an enquiry.

Request Free Information
Send a free enquiry to Bambini Lingo for further information!
Enquire into this franchise today