The information you submit via our enquiry form is shared only with the franchise business(es) that you have selected.
The franchise business will contact you by means of email and/ or telephone only to the email address and phone number you have provided.
By submitting the enquiry form you are consenting to send your personal information to the selected franchise business.
You also agree to receive further newsletter email marketing from What Franchise.
Close
Did you know?
Debutots has an expected revenue of £16,000 - £38,000 depending on franchisee time and input after 2 years!
Request free information in just 60 seconds!
Take the first step in becoming your own boss!
Debutots
Delivers interactive storytelling and dramatic play classes for children between the ages of six months and seven years
Minimum Investment
£7,920
Total Investment
From £7920+VAT
Franchise Fees
small percentage of turnover
Expected Revenue After 2 Years
£16,000 - £38,000 depending on franchisee time and input
About Debutots
Debutots is the UK's premier interactive storytelling and drama company for the early years. With a diverse and stable customer base, this franchise has huge opportunities with a long list of potential clients, including schools, nurseries, parents and carers, local authorities and residential care homes.
The current pandemic has not stopped franchisees from benefiting from these revenue streams. Debutots head office devised and structured an online programme to replace classes with immediate effect and to huge acclaim – winning an INDY/BEST from a review in The Independent. Franchisees went online and continued to deliver to their customers from the very first day of the lockdown and all the way through the summer holiday with its COVID-safe summer holiday camps.
"The COVID-19 pandemic has been a challenging time for everyone, but never have I been so grateful to be a Debutots franchisee. I might own my own business, but I have never been alone. The support and guidance from the head office and the other franchisees has been without limits. Before day one of lockdown the head office had planned a strategy for us to keep our businesses going. Thank you Debutots – not even lockdown can stop us!" says Gillian Wilkins, Debutots franchisee for Southampton.
The company's activities support and supplement the national curriculum and help children develop vital cognitive and communication skills, as well as the confidence to be themselves as they grow up. Classes promote wellbeing for pupils and staff which is now more important than ever.
The Debutots classes build self-confidence, promote language and literacy skills and develop a love of stories and books, all while enhancing a child's positive sense of themselves and others.
How does the Debutots franchise model work?
Debutots is a ready-made business. For their investment, franchisees get everything they need to start, including:
• Weekly class plans, proven curriculum and all resources
• Full initial and ongoing training and mentoring in all aspects of the business
• A website, email, and social media pages and online business management account
• Your own exclusive territory
• Freedom! Franchisees organise how they work and when they work from their timetables to their staff.
The Debutots franchise model has been in operation for over a decade and is set up to be workable around your lifestyle. The company understands that, parent or not, a business has to be flexible enough to work around your life, while also being successful at bringing income into the home.
What locations or territories is Debutots looking to operate in?
Debutots is looking to add locations across the UK and Ireland.
Why is a Debutots franchise a good investment?
Debutots is an award-winning franchise. It took home the prize in the children's category at the Best Franchise Awards in 2019 and its Worcestershire franchisee, Kirsten, won Network Contribution at the AFA awards last year (2019). Franchisees also gave Debutots a 96 per cent satisfaction rating and the franchisor was complimented on its professionalism and attention to detail.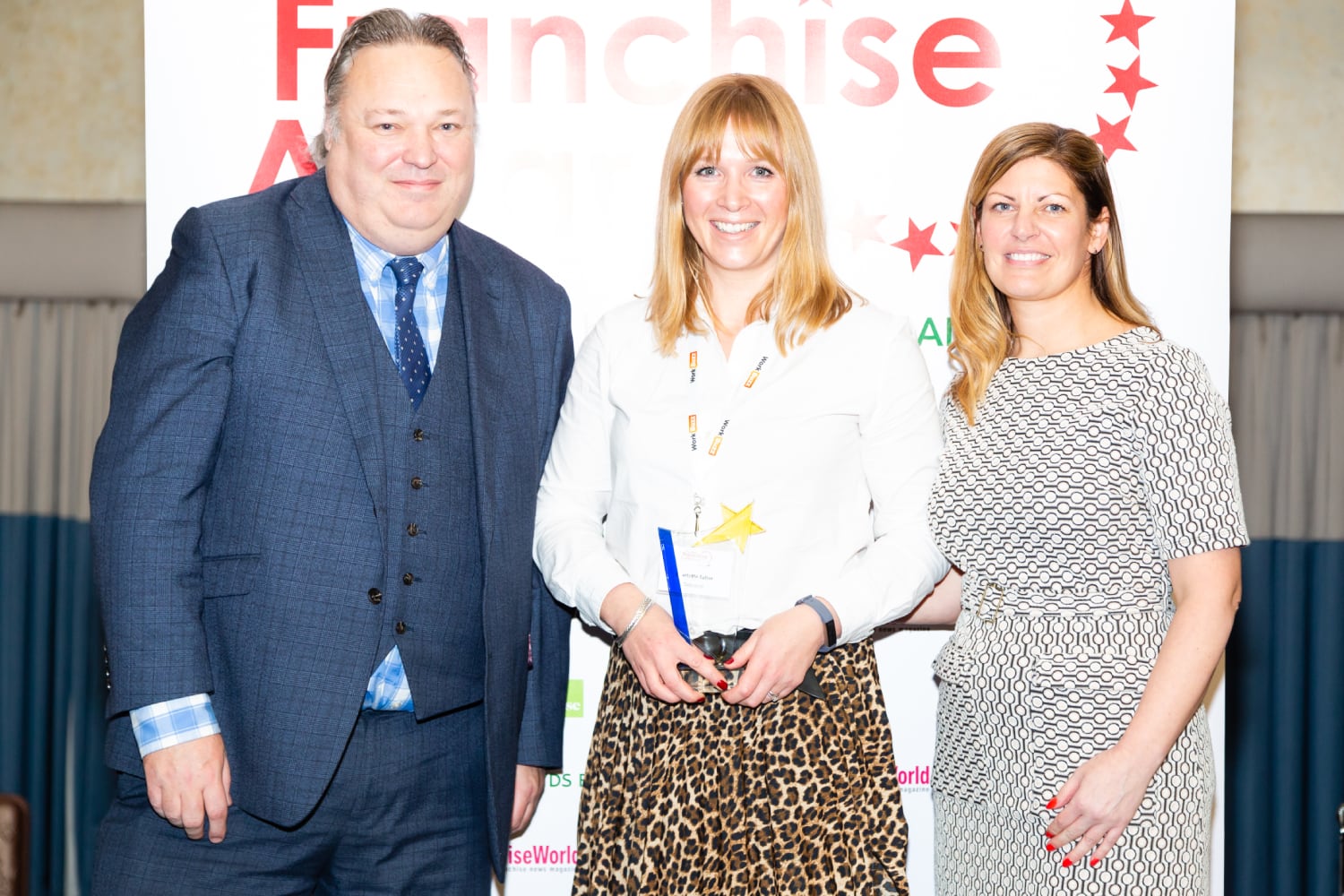 The services Debutots provides will always be in demand, as there is a never-ending need to invest in developing children's communication, social and emotional skills.
Classes appeal to a diverse customer base, which includes nurseries, schools, after-school clubs, children's centres, libraries, local councils and parents, and with the introduction of the intergenerational project franchisees have more to offer than ever before.
Did you know?
Debutots has an expected revenue of £16,000 - £38,000 depending on franchisee time and input after 2 years!
Request free information in just 60 seconds!
Take the first step in becoming your own boss!
Debutots enables franchisees to earn more than if they were in an employed position while working fewer hours.
Where in the UK is the Debutots franchise based?
The Debutots head office is in Bristol.
What support and training do Debutots franchisees receive?
Franchisees get training, mentoring and ongoing support, as well as a range of equipment and access to the three-year rolling Debutots curriculum, party plans. They're also granted an exclusive territory.
The training provided is comprehensive and there is a friendly network of support that comes not just from head office, but from other franchisees, who share their experiences on the company's online forum.
What are the Debutots franchise's terms of agreement and renewal?
Franchisees benefit from a five-year agreement, with the option to renew at no additional cost.
What experience or skills does a Debutots franchisee need?
Debutots offers the best in-house training, meaning it recruits people from different sectors. Franchisee's previous careers include retail area manager, sales manager, legal secretary, nursery practitioner, marketing director, teacher, teaching assistant and stay at home mum.
The confidence to embrace drama and storytelling is essential and you need to have a willingness and confidence to build a network of customers using the database Debutots provides and your own existing contacts.
Debutots is looking for people who have a genuine desire to build their own successful business within the Debutots franchise model.
How in demand are storytelling and dramatic play classes right now?
What could be more rewarding than making a lasting difference to children's lives? Dramatic play helps children with development and learning, as it increases their understanding of the world they live in and assists them to develop personal skills that will help them throughout their lives. 
Debutots inspires small children to develop their learning and confidence through creativity.
By recreating some of the experiences children often face in life, they learn how to cope with any fears and worries that may accompany these experiences.
Dramatic play helps children develop both gross and fine motor skills, as well as expanding their personal vocabulary and firing up their imagination. When children come together with storytelling and dramatic play, they learn how to share ideas and solve problems.
Children develop skills to enable them to cooperate with their peers and learn to control their impulses, while studies have show they tend to be less aggressive than children who do not get the opportunity to engage in dramatic play.
Currently, demand for Debutots' services has never been higher. With relevance to the national curriculum, the classes are much sought after by schools and nurseries. The award-winning continued product development, which includes the intergenerational initiative, ensures the brand stays relevant and current.
With so many different revenue streams the business is diverse and there is currently demand in all areas, making the franchise a low-risk investment.
Franchisees also benefit from a diverse and stable customer base, with access to the premium end of the market, which enables them to charge up to £175 per hour, delivering more than 45 classes, workshops and parties per week.
How can I get started on setting up my own business?
Provide your details on this page to register you interest and a member of the Debutots franchise team will be in touch.
Request Free Information
Send a free enquiry to Debutots for further information!
Enquire into this franchise today