The information you submit via our enquiry form is shared only with the franchise business(es) that you have selected.
The franchise business will contact you by means of email and/ or telephone only to the email address and phone number you have provided.
By submitting the enquiry form you are consenting to send your personal information to the selected franchise business.
You also agree to receive further newsletter email marketing from What Franchise.
Close
Did you know?
Learn Play Grow has outlets available across the UK

Request free information in just 60 seconds!
Take the first step in becoming your own boss!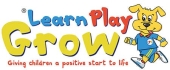 Learn Play Grow
Learn Play Grow is a kids' club that organises healthy children's activities designed by sports professionals
Minimum Investment
£14,000
Expected Revenue After 2 Years
N/A
About Learn Play Grow
Learn Play Grow was founded by partners and sportsmen Elena Baltacha-Severino and Nino Severino, who wanted to develop an engaging programme for children in response to a demand for children's fitness and health activities. Through Learn Play Grow, their aim is to introduce children to values such as team-work and perseverance through sports and fun activities. Now, Learn Play Grow focuses on a number of activities. From kids activity clubs to holiday clubs, parties, or after school clubs, Learn Play Grow offers a variety of entertainment specifically for children. All this with the aim to help them develop key life principles.
Elena passed away in 2014, leaving Nino to develop and grow the Learn Play Grow business and franchises, allowing her vision to live on, and part of her legacy along with the Elena Baltacha Foundation. Now, it's Nino and his daughter Anna, who run the head office in Ipswich.
How does a Learn Play Grow franchise work?
As a Learn Play Grow franchisee, you are buying into an established business where you can maximise your income streams not only through its careful initial planning, but also through your own prerogative. Learn Play Grow is a business that is constantly evolving and offering franchisees new ways to make money.
As a Learn Play Grow franchisee, your day to day will involve talking to teachers and venue owners to organise events, outreach to potential business partners or contacts, recruiting staff, as well as communicating with five-year-olds in your club. You can also expand your business, and build your own team of teachers and coaches to work with the children.
How much does a Learn Play Grow franchise cost?
An initial investment of £14,000 is required to start your own Learn Play Grow franchise. For this fee, you will receive one full week of comprehensive training to be completed at the Ipswich head office, or remotely if you can't make it. You will receive support via online seminars and training, visits from the head office in Ipswich and senior team members, as well as a dedicated social media group which will help you promote your business on Facebook, Instagram, Twitter, and other platforms. Learn Play Grow also has a wide range of merchandise you can buy at a low cost and sell through your classes and activities in order to earn an extra income and promote your business further. The Learn Play Grow team has a 24/7 helpline for owners and further in-field support in your Learn Play Grow personal territory.
How to find funding for a Learn Play Grow franchise?
If you cannot raise the initial £14,000 needed to start your own franchise, Learn Play Grow will help you raise the funds by giving you access to financial support from third-party lenders. Throughout your journey, Learn Play Grow will provide support with your new franchise and the dedicated head office team, based in Ipswich, are always just a phone call away if you encounter any issues or have any questions. Learn Play Grow has also set up a franchise owner's resource that covers everything you need to start your franchise, from marketing to recruiting staff, finding venues, or approaching business partners or nurseries.
Did you know?
Learn Play Grow has outlets available across the UK

Request free information in just 60 seconds!
Take the first step in becoming your own boss!
Do franchisees need prior education experience?
While you don't need a specific degree to start your own Learn Play Grow franchise or particular experience in the field of education, there are a few crucial selection criteria for potential Learn Play Grow franchisees.
First and foremost, you must love working with children. Patience, understanding, and open-mindedness are important qualities for any potential franchisee as you will need to be on the same level as your pupils, and inspire them while also providing classes or parties that they will enjoy. While you can hire coaches to teach the children, as the owner, you will still need to show a willingness to provide the best start in life they can get through fun activities and more. Creativity will help as you will be able to come up with new ideas for activities, which if successful, can spread throughout the Learn Play Grow franchise ecosystem. You can thus contribute to the whole business by being resourceful and imaginative.
As you will need to do outreach, both for business partners and for coaches for your franchise, you will need to be a confident people person with a positive mindset. By building and managing a team, you can increase the size of your business, organising more events and opportunities for children, and giving you more flexibility on a daily basis. If these are your ambitions when opening a franchise, management skills would be an advantage, even though you will learn on your journey as well.
New locations for Learn Play Grow franchises
While Learn Play Grow is a home-based franchise opportunity, you will still need to live in or near an area that is not already assigned to an existing Learn Play Grow franchisee. If you are willing to move, then there are a number of available locations throughout the UK with very high demand for additional children's services.
Finding the right building
You won't need to find a building for your new Learn Play Grow franchise as it is an entirely home-based opportunity, and you can do everything you need from the comfort of your home.
Why choose a Learn Play Grow franchise?
A Learn Play Grow franchise is an excellent opportunity to run a successful business right from the comfort of your own home while having fun and getting inspired every day.
Nino, one of the founders of the business, emphasises how working with children can change your life, open your eyes and inspire you through their imagination and refreshing optimism. Every day at your Learn Play Grow franchise will be different, with new adventures, and fun activities for both you and the children at your centre. Providing mentorship to the kids will, in many ways, help you grow as a person too, as you learn more about yourself by trying to teach them.
How do I apply?
If you are interested in opening your own Learn Play Grow franchise, you can register your interest by completing the form on this page.

Request Free Information
Send a free enquiry to Learn Play Grow for further information!
Enquire into this franchise today