The information you submit via our enquiry form is shared only with the franchise business(es) that you have selected.
The franchise business will contact you by means of email and/ or telephone only to the email address and phone number you have provided.
By submitting the enquiry form you are consenting to send your personal information to the selected franchise business.
You also agree to receive further newsletter email marketing from What Franchise.
Close
Did you know?
NLP4Kids has outlets available across the UK
Request free information in just 60 seconds!
Take the first step in becoming your own boss!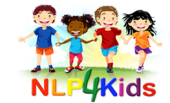 NLP4Kids
NLP4Kids offer workshops for children using NLP techniques to help them with a variety of common issues.
Minimum Investment
£5,000
Expected Revenue After 2 Years
N/A
About NLP4Kids
NLP4Kids works within the childcare and education sectors, and provides emotional, therapeutic and educational support for children, working directly with children as well as schools, parents and other parties. Franchisees with the brand can offer services through group workshops for children, parents and teachers, as well as tailored one to one services, and may be able to provide hypnotherapy, cognitive behavioural therapy, counselling, and support with learning and developmental issues.
The business provides a rewarding and well established franchise model that offers a great opportunity for anyone passionate about helping children thrive, with a flexible business model that can succeed for franchise owners of all levels of experience and backgrounds.
Where is the head office for the NLP4Kids franchise based?
The head office for the NLP4Kids franchise is located in Hemel Hempstead, in Hertfordshire.
Where can find territories for a NLP4Kids franchise?
There are territories available across the UK to start a NLP4Kids franchise. For more information on opportunities available, contact the franchise team for further details using the form on this page.
How much does it cost to start a NLP4Kids franchise?
NLP4Kids offer a range of franchise package options, categorised as Silver, Gold and Platinum. These are priced at £5,000, £7,500 and £10,000 respectively. The franchise fee provides access to a three to five year license, depending upon the package and license chosen.
Is there financial support available for a NLP4Kids franchise?
It may be possible to obtain funding support from most major banks through their franchise departments. A well prepared business plan may be required in order to be successful.
While NLP4Kids do not offer funding, they do provide franchisees with the option to pay the fee for a franchise in instalments, or in a single upfront payment. Both have their advantages – by paying in instalments over a period, franchise owners can ensure payments are more manageable without needing additional financial support, while for franchisees who are able to pay upfront, they can enjoy a discount on the total price.
A review of the NLP4Kids franchise options
NLP4Kids offers three tiers for franchisees, categorised as Silver, Gold and Platinum. These are designed to offer opportunities for a wide range of potential franchisees to join the brand, with a package appropriate for each level of experience and financial background. Each tier has a different training package, as well as a different license, according to the level.
The Silver level training is ideal for anyone without any prior training in NLP. This package offers franchisees a foundational understanding of the business and what it offers, with relevant training in NLP and how to work with children, as well as authorised accreditation.
The Gold and Platinum tiers of the franchise provide more in-depth training, giving franchisees a greater variety of tools and skills to work with, and access to a wider customer market. These are ideal for anyone who has prior experience in either NLP or working with children in an educational or therapeutic context, and is already prepared to take the business further.
Did you know?
NLP4Kids has outlets available across the UK
Request free information in just 60 seconds!
Take the first step in becoming your own boss!
What kind of experience do you need to start a NLP4Kids franchise?
Interested franchisees should be passionate about working with children, and care deeply about their development and progress. You do not have to have prior experience working with children or have trained with NLP already, as full training will be provided for all franchise packages. However, because the role involves working with children, you will be required to provide references and undergo a DBS check before being accepted.
What kind of training can you expect with a NLP4Kids franchise?
All three franchise packages start with the foundational training provided at the Silver level. This includes four days of training, two of which are based around workshops, with one day dedicated to covering everything needed to know about working with children, and another day focused on the business side of the franchise. The silver training accredits all franchisees to work with children on a one to one therapeutic or coaching basis in a private practice or with schools, and to offer group workshops in schools or other spaces.
The training also includes a home study component on NLP, which is tested. The test must be completed and passed, before you can attend NLP4Kids' own training. This is a requirement for everyone, even if you already have prior NLP qualifications.
For the gold level franchise, you will receive additional training and marketing development to help expand the potential opportunities available. This level includes two additional days of in-person training, focusing on working with parents, and a further two days that are focused on working with teachers. This can allow franchisees more opportunities to work with families, and offer broader services to teaching staff in schools, as well as students.
For the platinum level, NLP4Kids offers franchisees training in hypnotherapy, tailored to working with children. This franchise package includes a three day world class training programme, designed to equip franchisees with the skills required to effectively offer hypnotherapy in childcare and educational contexts. You will also receive additional business support and marketing training, tailored to help you offer hypnotherapy services confidently.
Franchise owners also receive the relevant manuals for their tiers, as well as an array of marketing and business development tools to help promote and develop the business effectively, at their own pace.
How to get started
To find out more about starting a franchise with NLP4Kids, it's worth reviewing their franchise prospectus and materials before deciding which training option may be most suitable for you. You can then get in touch with their franchise team to book onto one of their discovery days, held regularly through the year, or a one to one meeting to discuss the franchise opportunity further by using the form on this page. Once you're happy with the franchise, and NLP4Kids are satisfied that you have met all their requirements, you'll be able to book onto a training and get started.
Request Free Information
Send a free enquiry to NLP4Kids for further information!
Enquire into this franchise today