The information you submit via our enquiry form is shared only with the franchise business(es) that you have selected.
The franchise business will contact you by means of email and/ or telephone only to the email address and phone number you have provided.
By submitting the enquiry form you are consenting to send your personal information to the selected franchise business.
You also agree to receive further newsletter email marketing from What Franchise.
Close
Did you know?
Rugbytots has outlets available across the UK

Request free information in just 60 seconds!
Take the first step in becoming your own boss!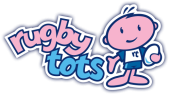 Rugbytots
Rugbytots is a coaching programme that offers play sessions for young children based on rugby
Expected Revenue After 2 Years
N/A
About Rugbytots
Rugbytots is a coaching programme that offers dynamic play sessions for young children based on the principles of rugby. Now one of the largest pre-school play programmes in the world, Rugbytots offers weekly sessions for children aged two to seven.
All Rugbytots coaches foster a classroom atmosphere that is exciting and enjoyable, rather than demanding. In fact, Rugbytot's motto is "make it more fun!" Using imaginative play over traditional technique training, Rugbytots classes teach kids how to catch, pass kick and run with the ball.
Rugbytots classes are catered to the age of your child. Toddlers aged two to three and a half enjoy 30-minute sessions with full parent participation. Rugbytots classes for three and a half to five-year-olds introduce children to rugby and basic techniques while classes for five to seven-year-olds introduce the basic rules of rugby, helping children to build confidence.
In addition to a packed programme of classes, Rugbytots also delivers parties to celebrate special events. Rugbytots parties are different from classes as they focus less on rugby technique and more on imaginative play. With energetic group party games led by trained coaches, Rugbytots helps you celebrate all kinds of special occasions.
Why choose to invest in a Rugbytots franchise?
Rugbytots was launched in 2006 in Reigate, Surrey by company founder Max Webb. With 268 franchises in operation in 18 countries across seven continents, Rugbytots is a global phenomenon. More than 100 of Rugbytots' franchisees operate in the UK and the company is actively looking to expand its UK customer base.
Rugbytots has grown exponentially since it started franchising in 2008. The fastest-growing franchise business in the children's sports coaching sector, Rugbytots delivers more than 4,000 classes per week and welcomes an average of 30 new franchisees to its operation every month. And demand for Rugbytots classes continues to rise.
Rugbytots franchises offer a number of unique selling points:
· In 2014, Rubgytots was awarded a five-star Franchisee Satisfaction Award at the RBS Best Franchise Awardsfranchisor-franchiseermed that Rugbytots franchisees found the company to be "above
average" in their training, support and quality of the franchisor-franchisee relationship
· Rugbytots believes the level of support offered by its head office is unrivalled in the sports industry
· The quality of the relationship between head office and franchisees is of the utmost importance to Rugbytots. The company takes a family approach and develops strong, positive relationships with its many franchisees
· Rugbytots is an innovative company that encourages entrepreneurialism and takes franchisees' feedback seriously
· Rugbytots recognises the importance of IT systems in business success. The company recently made its booking system and customer database fully automated so franchisees can spend more time promoting their businesses
· Rugbytots provides all equipment, training and marketing materials needed to start a successful Rugbytots franchise
Do I need coaching or physical education experience to run a Rugbytots franchise?
Rugbytots looks for positive people who can tackle their franchise with energy and enthusiasm. Good communication and admin skills are required, as is a love of working with young children, but no coaching experience is necessary.
Did you know?
Rugbytots has outlets available across the UK

Request free information in just 60 seconds!
Take the first step in becoming your own boss!
What training does Rugbytots offer its franchisees?
Yes. Rubgytots provides a high level of support and training to all franchisees. Business training is initially done remotely over eight sessions totalling 16 hours. This training covers all aspects of Rubgytots' 350-page operating manual and guarantees every new franchise launch runs as smoothly as possible. In addition to business training, Rugbytots provides practical training. This takes place in person over two intensive days and is followed by a period of shadowing with an experienced, master training franchisee.
Rubgytots offer award-winning support to franchisees, included in the cost of the franchise. Smith and Henderson awarded Rugbytots a five-star franchisee satisfaction award for their unlimited, daily business support.
How much does a Rugbytots franchise cost?
To start your own Rugbytots franchise you must invest a minimum of £10,000 with a minimum personal investment of £500. You will be expected to pay franchising fees of £8,500 per year. This figure includes an operating fee of £2,250 per year and an advertising fee of £500 per year and covers everything you need to launch your franchise including:
· Full operational and practical training
· Equipment
· Marketing materials
· DBS checks
· First Aid Training and Qualification
· Access to Rugbytots documentation
· A Rubgytots social media launch
How much can I expect to earn from a Rubgytots franchise?
A new Rugbytots franchise can expect to generate £80,000 to £120,000 in revenue after the first two years of operation.
Should I buy a Rugbytots franchise resale?
Most Rugbytots franchisees choose to start their franchise in a new area. However, due to a large number of Rugbytots franchises already in operation, resales do come up.
There are benefits to choosing a resale franchise, including:
Resales have an existing customer base. Franchise resales have a programme of classes with paying students enrolled already in operation. Not only will you receive income from your investment immediately, but you will also have a foundational customer base of parents, schools and nurseries to build on. All existing franchises have an excellent reputation, thanks to Rugbytots high customer service standards.
Resales have venues. It can be challenging for new franchisees to find suitable venues for their classes. Resale franchises already have venues in place.
Resales have quality coaches and equipment. Rugbytots guarantees all of its coaches are trained to a rigorous standard. An existing franchise will already have a team of highly-trained and friendly staff in place. Resales also come with all the necessary equipment so start-up costs are minimal.
Resales come with training and support. Franchisees who purchase a resale receive the same training as franchisees purchasing a new area. Taking on an existing business comes with its own unique challenges and Rugbytots Directors will guide you through the transfer process and offer unlimited support as you grow your business at no additional cost.

Request Free Information
Send a free enquiry to Rugbytots for further information!
Enquire into this franchise today