The information you submit via our enquiry form is shared only with the franchise business(es) that you have selected.
The franchise business will contact you by means of email and/ or telephone only to the email address and phone number you have provided.
By submitting the enquiry form you are consenting to send your personal information to the selected franchise business.
You also agree to receive further newsletter email marketing from What Franchise.
Close
Minimum Investment
£100,000 - £ 250,000
Expected Revenue After 2 Years
N/A
About Sport4Kids
Sport4Kids Mission
Founded with the mission to transform both the childrens sport industry and create a new level of franchise business, S4K is set to expand and take the market by storm. Market leading and focused on parent and child experience Sport4kids looks to build the pre-eminent brand in childrens sports entertainment and the most successful Partner Franchisee network.
Strong Growth Market
With the Government and celebrities declaring war on obesity and parents' demands increasing for quality sports entertainment for their children, the market is soaring. Strong growth and recession proof, the latent demand for a quality service provider is immense in what is one of the most lucrative and untapped markets today.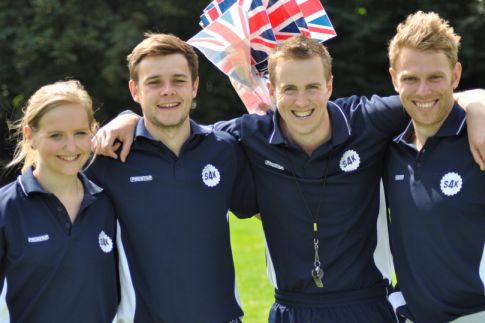 Investment Opportunity
An S4K Partner Franchise is an opportunity for strong returns, with an independently assessed ROI of 770% over five years. S4K has an innovative and deep multi-service line model built for growth and profitability. We are looking for serious investors that have sports acumen, business build and ambassadorial talent. As such it would suit growth focused business builder and those that seek an investment with strong returns.
Support – Business-In-A-Box
As a franchisee you will receive full, ongoing training and support tailored to your requirements and experience. There is no need for previous coaching nor childrens sport experience. The S4K Business System is both a business in a box but also a partner philosophy to ensure that we have successful franchisees. This is a tried and tested business system that is based upon blue-chip service industry standards and innovation to stay ahead of the market.
We will treat every Franchise Partner individually tailoring the training and support to your own Business Plan and circumstances. There is no need to work in the business as we want Franchisee Partners that work on the business, building a wealth generation platform for themselves and their family.
Day to day support is provided by Franchise Business Managers, Service Line Leaders and experts in all the key functions such as recruitment, marketing, customer service, sales and training.
Sports Management Opportunity
We do not want you to coach but have a passion for sport and business. You are an entrepreneur and business builder and have ambitions to build your own sports business empire. Building a sports industry service business from scratch is a daunting task.
The S4K Business System can provide you with a fast start to build your own large sports business. We have done the hard yards and built the business processes, the products, the brand, the marketing and sales platform to make you successful. We have also got the operational know how and made all the mistakes and learned all the lessons that get in the way of building a successful sports business.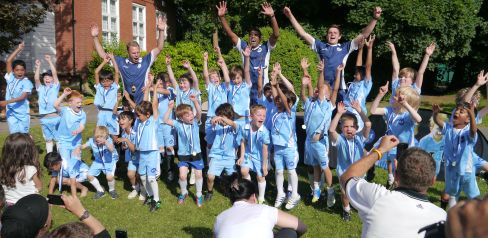 Ground Breaking Business Model
S4K is looking for partner franchisees that have the entrepreneurial flair and a passion for sports and for building a business to secure their future lifestyle.
This is a ground breaking business model that allows you to build a sport empire without coaching yourself. The S4K opportunity is for the ambitious investor or entrepreneurial business builder who wants to build a legacy through a sports entertainment business.
Request Free Information
Send a free enquiry to Sport4Kids for further information!
Enquire into this franchise today