The information you submit via our enquiry form is shared only with the franchise business(es) that you have selected.
The franchise business will contact you by means of email and/ or telephone only to the email address and phone number you have provided.
By submitting the enquiry form you are consenting to send your personal information to the selected franchise business.
You also agree to receive further newsletter email marketing from What Franchise.
Close
Did you know?
Tumble Tots (UK) Ltd has outlets available across the UK

Request free information in just 60 seconds!
Take the first step in becoming your own boss!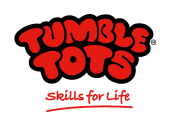 Tumble Tots (UK) Ltd
Provides a structured physical play programme for children aged between six months and seven years
Minimum Investment
£25,000
Expected Revenue After 2 Years
N/A
About Tumble Tots (UK) Ltd
Tumble Tots provides a structured physical play programme specially designed for children aged between six months and seven years. The business was launched in the UK in 1979 by former international gymnast and British Olympic gymnastics team coach, Bill Cosgrave.
Today, Tumble Tots has 300-plus centres in the UK, which are operated by a network of around 70 franchisees. It currently has 35,000 children as members.
According to the company, its classes help develop a child's physical, social and cognitive skills. Tumble Tots offers five different classes. Each session lasts for 45 minutes and all classes can be booked online. One member of staff is present for every six children in every class and the maximum number of children in any one class is 24.
Each class is run by a 'leader' who has been trained by Tumble Tots.
Award wins include 'Best for Babies' and 'Best for Getting Active' at the Hoop Awards 2019; 'Best Children's Physical Play Programme' at the LUX Magazine Parent & Baby
Awards 2018; and 'Best Family Friendly Activity Provider' at the Tommy's Awards 2017.
Tumble Tots is a full member of the British Franchise Association.
How does the Tumble Tots franchise model work?
Tumble Tots franchisees adopt a hands-on role, running classes and dealing with key aspects of the business, such as sales, marketing and admin.
All franchisees trade in exclusive territories (meaning no other Tumble Tots franchises will be opened in the area) and can choose the hours they wish to operate to fit around family and other commitments.
No experience is required to become a Tumble Tots franchisee, as full training is provided.
However, candidates must possess good communication and organisational skills, be confident, self-motivated and able to manage staff effectively. They must also be physically
fit.
How much does a Tumble Tots franchise cost?
The initial investment is approximately £25,000 plus working capital and a van.
Is bank funding available for a Tumble Tots franchise?
Yes, subject to status.
What locations or territories is Tumble Tots looking to operate in?
Tumble Tots has new franchise territories available throughout the UK. It also has some established franchises for sale (often called franchise resales).
Why is Tumble Tots a good investment?
Currently celebrating its 40th anniversary, Tumble Tots is still as popular now, proving that the franchise has stood the test of time and is, in fact, more relevant today than it has ever been.
With the continuing concern around obesity and a lack of physical activity, Tumble Tots sessions introduce children to regular physical activity and promote a healthy, active lifestyle.
Tumble Tots is not just about financial rewards, however. Investing in our children's futures and seeing them develop as they progress through the different stages of the company's programme brings a great sense of pride and personal satisfaction to franchisees.
In addition to helping with agility, balancing, climbing and coordination, Tumble Tots classes contribute to brain development, building confidence and self-esteem, as well as language and listening skills through action, songs and rhymes.
Investing in a Tumble Tots franchise has many benefits, including:
• A proven idea - the business is already proven to be successful
• Market share - with an established market share, there is no need for market testing
• Recognised brand - Tumble Tots franchisees benefit from national recognition
• Support - excellent all-round support from the franchisor and franchisee network, which offer advice and guidance for all aspects of the business
• Previous experience not required - although having worked with children may be helpful, it is not necessary, as full training is provided
• Flexibility - franchisees choose the hours they work around their family commitments (however it must be remembered the greater the time and commitment, the greater the
rewards are likely to be)
Did you know?
Tumble Tots (UK) Ltd has outlets available across the UK

Request free information in just 60 seconds!
Take the first step in becoming your own boss!
Where in the UK is the Tumble Tots franchise based?
Tumble Tots' headquarters are in Redditch, Worcestershire.
What training and support do Tumble Tots franchisees receive?
Franchisees and their teams complete a comprehensive training programme that teaches them everything they need to launch and develop a successful Tumble Tots franchise. On-site training is also offered.
The ongoing support given by the franchisor is tailored to a franchisee's needs and is delivered by Tumble Tots' experienced head office team. Regional meetings, workshops and seminars are organised by the franchisor in order for the franchise network to keep up to date with the latest developments in the sector and share best practice.
The franchisor organises regular advertising and PR campaigns on a national level on behalf of the franchisee network in order to boost customer awareness, as well as assisting franchisees with local advertising activities.
As part of the franchise package, franchisees have a website set up for them, from which they can accept class bookings, and a Facebook page, through which they can promote their businesses and keep customers up to date with their latest news.
A children's equipment package is also provided, as is an operations manual, which provides franchisees with a detailed reference guide to running the business.
What's the earnings potential of a Tumble Tots franchise?
As with any business, financial rewards are dependent upon the effort, commitment and drive of the people responsible for it.
Tumble Tots says it has franchisees operating at varying levels of success, according to what they want to achieve. Some are in a fortunate position where they are able to give more time to growing their businesses than others. They focus on developing a good team; targeted, relevant and timely marketing activities; and great customer service, which consequently results in a more successful business.
Typically, a franchisee with children attending classes each week during school term times will generate an annual revenue of around £76,000, from which staffing costs, hall hire and fees will need to be paid.
Does Tumble Tots charge any ongoing fees?
The company does not charge a percentage royalty/management service fee. Instead, it charges three annual fees:
• An annual franchise fee.
• An annual national advertising and promotional fund fee.
• An annual insurance premium.
What are the Tumble Tots franchise's terms of agreement and renewal?
The initial franchise agreement lasts for three years, with an option to renew for a further three years.
How can I get started on setting up my own Tumble Tots business?
Complete the enquiry form on this page and a member of the Tumble Tots franchise recruitment team will be in touch. They will be able to answer any questions you may have
about the franchise opportunity and explain to you the next stages of the recruitment process.

Request Free Information
Send a free enquiry to Tumble Tots (UK) Ltd for further information!
Enquire into this franchise today