The information you submit via our enquiry form is shared only with the franchise business(es) that you have selected.
The franchise business will contact you by means of email and/ or telephone only to the email address and phone number you have provided.
By submitting the enquiry form you are consenting to send your personal information to the selected franchise business.
You also agree to receive further newsletter email marketing from What Franchise.
Close
Did you know?
Chemex International has an expected revenue of £153, 564 after 2 years!
Request free information in just 60 seconds!
Take the first step in becoming your own boss!
Chemex International
Chemex International supplies a range of cleaning and hygiene solutions for restaurants, care homes, pubs, bars and the emergency services sector
Minimum Investment
£15,000
Funding Support
Yes - Company can support with non-secured government backed start up loans
Total Investment
£15,000 + VAT
Franchise Fees
6% and capped at £650 + VAT per calendar month
Expected Revenue After 2 Years
£153, 564
About Chemex International
Have you ever walked into a restaurant and been disappointed with the standards of cleanliness? Did you return? Of course you didn't.
Cleanliness within businesses has always been important, however in a post-pandemic world, it is more important than ever. It is more than having nice smelling toilets in your local pub - in industries such as care or ambulance trusts, being able to guarantee the correct cleaning products and processes can be a matter of life and death. This is where Chemex comes in.
The company's network of franchise experts across the UK and Europe offer advice, training, products and equipment to local businesses. They combine products, equipment, training and guidance to provide end-to-end solutions for businesses to help with their cleaning requirements.
As a Chemex franchisee, you are not just a stop and drop - YOU are the point of contact for knowledge, supplies, and service.
With a network that consists of franchisees ranging from less than a year of experience to some people with over 30, there is always a contact within the network who can assist with any query. This coupled with the expert advice within the team means that you will always have support at hand for any question you face.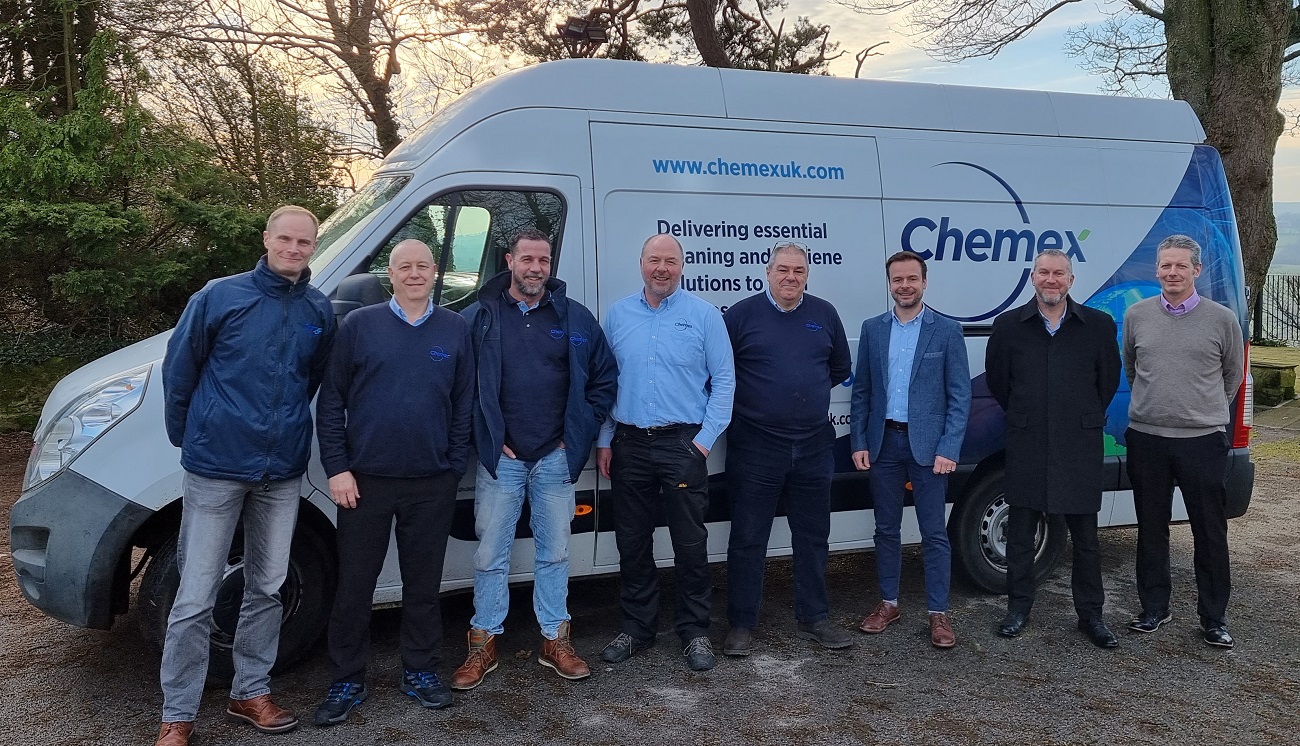 How does the Chemex franchise model work?
This is a Monday to Friday, B2B model which will see you provide cleaning products, equipment, COSHH training and expert guidance to a wide range of businesses. Your customers will purchase from you on a regular weekly, fortnightly or monthly cycle. This ensures positive cash flow and the opportunity to scale up rapidly.
Every business with premises is a potential customer for you. You will support the local pub alongside blue chip clients, such as JCB. During your regular visits to your customers, you will supply cleaning products and equipment, but you are more than just a supplier.
During these drop-off visits, franchisees will also complete a premises audit allowing them to offer advice to their customers and training for staff. Perhaps a wash-your-hands poster has fallen down, or the COSHH folder may not have been updated following a new product introduction or regulation changes.
These are areas that could get a business into serious trouble with environmental health, and these are also areas which are not always picked up upon by managers. You may also offer support with stock management, easing pressure on already busy general managers.
You will become a valued partner to your clients, allowing them to navigate the world of cleaning legislation, wow their customers with high standards and support their staff.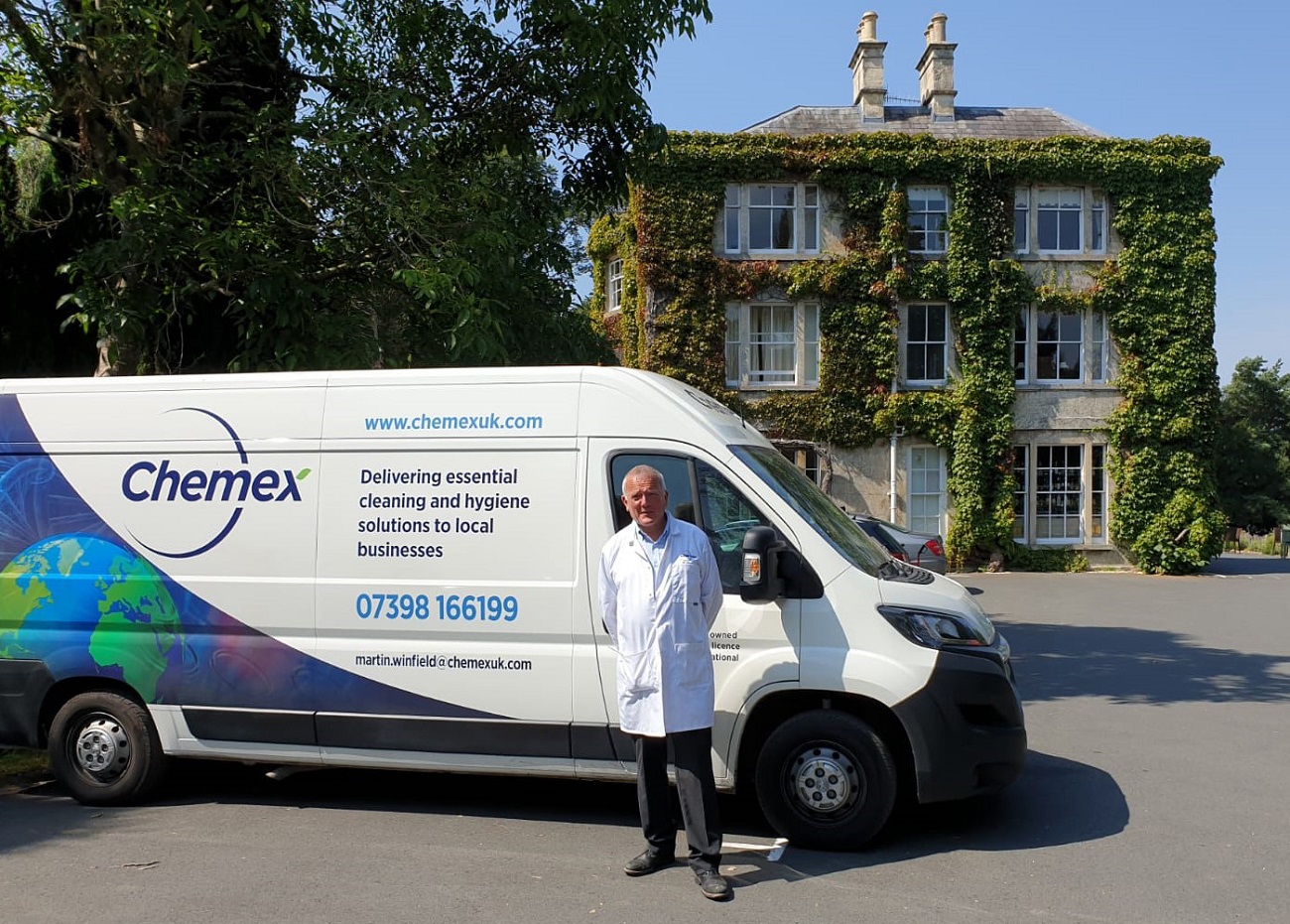 What kind of person would make a great Chemex franchisee?
This is a professional B2B sales and customer service role. Whilst no experience in cleaning chemicals is required (the company can train you on that), Chemex does need credible, professional people who are expert communicators.
You need to be comfortable speaking to everyone from the landlord at The Red Lion, to the procurement manager for a group of care homes. The ability to tailor your approach is necessary and advanced interpersonal skills are a must.
Did you know?
Chemex International has an expected revenue of £153, 564 after 2 years!
Request free information in just 60 seconds!
Take the first step in becoming your own boss!
What training and support are on offer?
After enquiring you will be contacted by a member of the Chemex team who will have an informal telephone conversation with you to discuss your motivations for running your own Chemex Franchise, your expectations, and your past experiences.
Over this call the franchise will be able to share some of the headlines with you regarding the business and send you over some additional information.
If you are interested after reviewing this, Chemex will ask you to sign a non-disclosure agreement and invite you to attend a virtual Discovery Day. Over this call, the company will go into a deep dive on all aspects of the business from the technical, to underlying margins and everything in-between.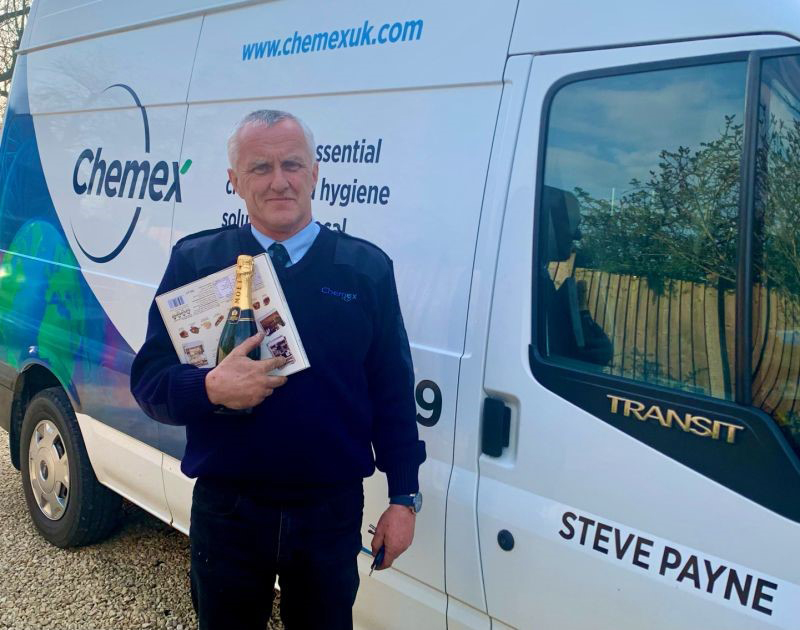 Following the Discovery Days, if both parties are comfortable to continue, Chemex will work with you on producing a business plan to ensure the numbers work for you. It is important you consider what drawings you require to support any personal commitments and that the business can provide this for you.

Once a business plan has been established, you will have the opportunity to meet with senior members of the Chemex team to discuss your plan in more detail. The directors will be keen to ensure your business plan is realistic, achievable and that you understand the different levers you can pull within your business to achieve scale.
Providing the meeting with senior team members goes well for all parties, the company will then look to award you your franchise. This will involve drawing up your own exclusive territory, issuing you with your franchise agreement and arranging transfer of the initial investment.
From here, it is all systems go. A kick-off meeting will be arranged with the entire Chemex International team and dates will be set for your foundations training in Birmingham. The foundations training will provide the beginning of your development journey and give you a strong, base knowledge of products, marketing, sales, business administration and strategy.
After this, the Chemex team will continue to spend regular time with you in your territory providing you with one on one support, alongside the schedule of training events that run for all franchisees regionally and nationally throughout the year.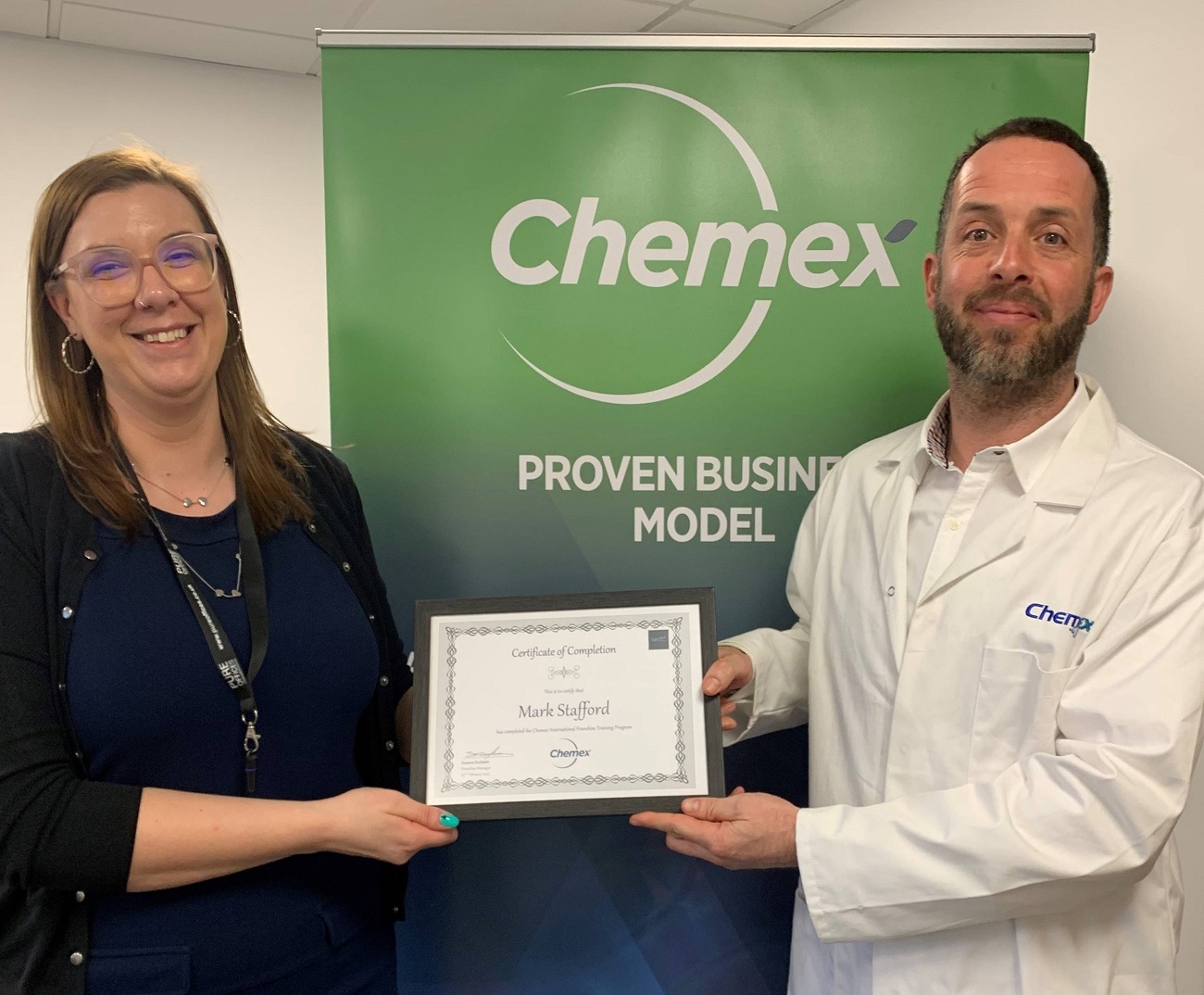 What is the minimum investment level and financial commitments for a Chemex franchise?
The minimum investment levels and working capital requirements depend on your own individualised circumstances, and the company will work with you to create your own business plan prior to joining the network.
However, it would be anticipated that a new franchisee that commits to proactively marketing their business would achieve EBITDA of £18,302 in year one, £42,305 in year two and £49,614 in year three.
How can I get started on setting up my own Chemex franchise?
A Chemex International franchise begins with a discovery day. To find out more, or to request further information on franchising with Chemex, click on the 'Send Enquiry' button now.
Request Free Information
Send a free enquiry to Chemex International for further information!
Enquire into this franchise today