The information you submit via our enquiry form is shared only with the franchise business(es) that you have selected.
The franchise business will contact you by means of email and/ or telephone only to the email address and phone number you have provided.
By submitting the enquiry form you are consenting to send your personal information to the selected franchise business.
You also agree to receive further newsletter email marketing from What Franchise.
Close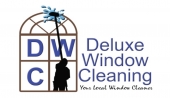 Deluxe Window Cleaning
Deluxe Window Cleaning offers local window cleaning and associated services, with a focus on domestic customers
Minimum Investment
£9,495
Expected Revenue After 2 Years
Year 1 - £29,309 Year 2 - £48,306 Year 3 - £53,387
About Deluxe Window Cleaning
Deluxe Window Cleaning offers local window cleaning and associated services, with a focus on domestic customers.
Established as part of Denby Window Cleaning which has been trading since 2005, Deluxe Window Cleaning provides domestic window cleaning, conservatory cleaning, solar panel cleaning, moss removal, jet washing and soffit, fascia and gutter cleaning services.
Professional window cleaners travel to residential addresses in a van kitted out with both traditional window cleaning equipment and a highly effective pure water cleaning system. This new window cleaning system is increasing in popularity as it allows the windows to be cleaned using pure, clean water fed through telescopic poles that reach up to 80 feet from the ground, making it ideal for cleaning townhouse windows, conservatory roofs and other hard to reach areas.
Along with window cleaning services, Deluxe Window Cleaning offers a complete top to bottom conservatory cleans – both internal and external – and gutter cleaning services to remove dirt and debris, leaving pipes looking pristine and downpipes flowing freely. The firm can also assist with the removal of unsightly moss from roof tiles to prevent damage along with pressure washing of patios, driveways, paths and garden furniture to keep outdoor living spaces looking pristine. Deluxe Window Cleaning prides itself on being a national company providing high-quality local service at competitive prices.
How does a Deluxe Window Cleaning franchise work?
A Deluxe Window Cleaning franchise is an opportunity for individuals or existing businesses to purchase a window cleaning business in a box. Along with the credibility of using the Deluxe Window Cleaning branding, franchisees are able to follow the company's proven system to create impressive business growth and uncapped profits.
Deluxe Window Cleaning offers franchisees an effective business formula with established systems designed to improve productivity and boost sales. By offering associated services along with window cleaning, franchisees are able to maximise income potential and cash flow to build a high profit business.
How much does a Deluxe Window Cleaning franchise cost?
The Deluxe Window Cleaning franchise fee is £9,495, and ongoing management fees are charged at 12.5 per cent of turnover. As this is a van-based franchise opportunity, therefore a vehicle will also be required. Deluxe Window Cleaning can offer franchisees a fully kitted out Citroen Berlingo 850 L1 Van for just £287 per month.
Finding funding to cover the Deluxe Window Cleaning franchising cost
Deluxe Window Cleaning advertises that 100 per cent finance is available to franchisees. In order to make the process fast and simple, the company has a partnership with Transmit Start-Ups, offering a government-backed scheme to provide loans and mentoring to new UK businesses. The scheme is designed to assist with business planning and cash flow forecasting, and no fees are charged for these services.
What do you get for your Deluxe Window Cleaning franchise fee?
Each Deluxe Window Cleaning franchisee receives a comprehensive start-up package providing them with all the training, marketing support, equipment and advice they need to get their business up and running.
Along with the right to trade under the Deluxe Window Cleaning brand name and a comprehensive operation and resource manual, the start-up package includes a water-fed pole and tank worth £6,500, traditional window cleaning equipment worth £300 and ladders worth £200. Business software, marketing materials, vehicle songwriting, and uniform are also included.
How much does a Deluxe Window Cleaning franchisee earn?
Deluxe Window Cleaning expect franchisees to achieve year one earnings of £29,309, year two earnings of £48,306 and year three earnings of £53,387. These are 'conservative' figures which, given the nature of the business, could be exceeded by franchisees with determination and ambition. A full breakdown of potential earnings is made available to franchisees at a franchise meeting.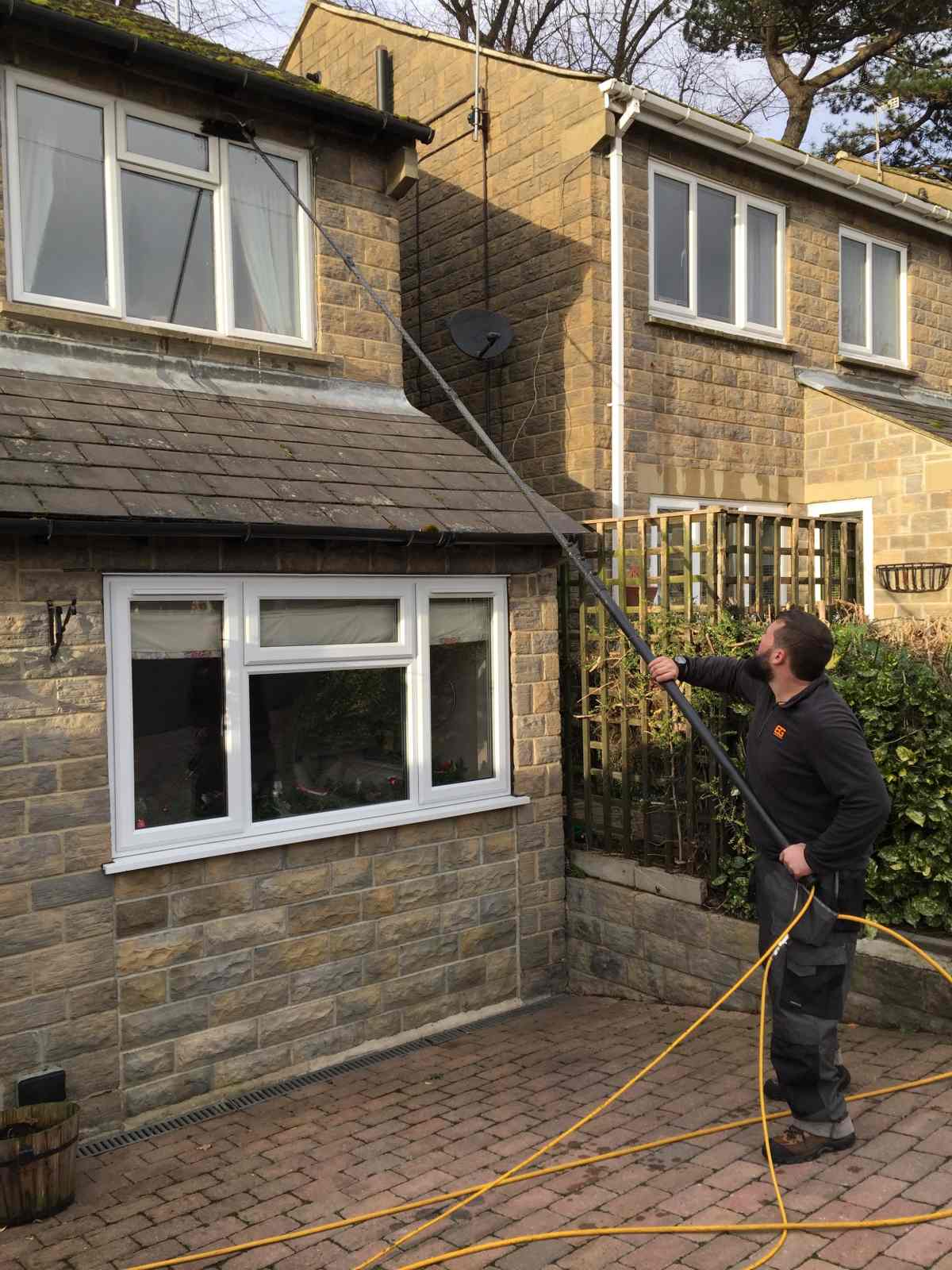 What training is provided for Deluxe Window Cleaning franchisees?
Deluxe Window Cleaning franchise training includes a fully comprehensive five-day course to ensure franchisees are able to get their business running efficiently from the very first day. Along with a general overview of the business and where it fits within the current marketplace, franchisees will learn about how to set up and run the business effectively including general admin and reporting, and how to undertake successful and profitable sales and marketing campaigns.
Following the initial training course, franchisees can request further training as needed, including more advanced training or a general refresher course. Ongoing training and general business support are available from head office via phone and email at any time.
What marketing support is provided for Deluxe Window Cleaning franchisees?
Franchisees are trained in how to identify target markets and generate leads using the company's proven techniques, and how to then convert those leads into paying clients to maximise profits from the first day of trading.
Each Deluxe Window Cleaning franchise is provided with a link from the central website, a dedicated local website, and email. Marketing materials provided include stationery, templates, sales literature and 5,000 flyers and 500 business cards to get the business started.
Do Deluxe Window Cleaning franchisees need industry experience?
No. Deluxe Window Cleaning is looking for honest, reliable and service-minded individuals to join its network – previous experience of window cleaning is not required (though existing window cleaners looking to boost their business are welcome to apply, too).
Along with drive and determination to run their own successful business, Deluxe Window Cleaning is looking for hard-working franchise applicants who are keen to deliver excellent levels of services, enjoy dealing with customers and have great communication skills. Other key skills the team is looking for are confidence with computers and the ability to drive.
Does a Deluxe Window Cleaning franchise cover an exclusive territory?
Yes, each Deluxe Window Cleaning franchise territory is large enough to build a sizeable business within the local area, with territories usually having a radius of approximately 10 miles. Each territory is protected, so only the franchisee can operate or conduct marketing within their chosen area.
Where are the new territories that Deluxe Window Cleaning is looking to open franchise locations?
Deluxe Window Cleaning franchises are currently operating in 11 territories across the UK, with many areas still available to new franchisees. For details of specific locations currently available around the whole of the UK, contact the Deluxe Window Cleaning head office team.
Why choose a Deluxe Window Cleaning franchise?
By focussing on window cleaning, franchisees establish a high recurring income from day one, while having the option to introduce additional services to increase revenue streams and maximise earning potential. With low start-up and running costs and assistance raising the initial capital, Deluxe Window Cleaning franchisees can expect a potentially high income, and comprehensive support is offered every step of the way.
How can I apply for a Deluxe Window Cleaning franchise?
If you believe you have the skills and drive to become a successful Deluxe Window Cleaning franchisee, the next steps would be to speak to the head office team, which will answer any questions you have regarding this franchise opportunity. If you would like to find out more following this initial conversation, you will be invited to meet the team.
To receive more information on starting your own Deluxe Window Cleaning franchise, please complete the web form on this page.

Request Free Information
Send a free enquiry to Deluxe Window Cleaning for further information!
Enquire into this franchise today