The information you submit via our enquiry form is shared only with the franchise business(es) that you have selected.
The franchise business will contact you by means of email and/ or telephone only to the email address and phone number you have provided.
By submitting the enquiry form you are consenting to send your personal information to the selected franchise business.
You also agree to receive further newsletter email marketing from What Franchise.
Close
Did you know?
Ovenclean has outlets available across the UK

Request free information in just 60 seconds!
Take the first step in becoming your own boss!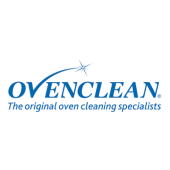 Ovenclean
Ovenclean is the UK's original oven cleaning specialist with a large network of established franchisees. With Ovenclean, you can be assured of the highest standard of...
Minimum Investment
£14,995
Total Investment
£14,995 +VAT
Expected Revenue After 2 Years
N/A
In Brief
Kickstart earnings - national tv advertising, impressive online presence, and bespoke launch package quickly generate leads. Low initial investment, low overheads and low operating costs - average earnings £1,000 a week. Additional revenue streams include schools, colleges or letting agencies. Unlimited opportunity – grow and expand from your exclusive protected territory into a multi-van or management operation.
About Ovenclean
One of the most hated chores anyone can face in their kitchen is to have to scrub a greasy oven.
Ovenclean states that its cleaning system is entirely unique to its network of local specialists. The system and the Ovenclean franchises range of products ensure that its customers benefit from a safe working environment and fume-free homes.
An Ovenclean franchisee is able to clean all domestic oven brands and models, from electric or gas ovens, AGAs, ranges and hobs to barbecues, microwaves and extractor fans. The process includes the removal of components such as racks, doors and glass, which are removed to the full-equipped Ovenclean liveried van outside and cleaned using specialist equipment.
Ovenclean's franchisees aim to have the work complete with the minimum of disturbance to family and home. Skilled specialists will complete the work to the highest standards in just a couple of hours, while maintaining a completely fume-free environment. Oveanclean's caustic soda-free cleaning system (approved to ISO14001:2015 standard) means it is safe to use around children and pets, and the cleaned equipment, free of grease, fat and burnt-on food, can be used immediately.
Oveanclean also handles businesses beyond the domestic kitchen, whether it is a school, catering college, village hall or letting agency looking for an end-of-tenancy clean, Ovenclean franchisees offer the perfect solution.
Oveanclean has a five-star rating on Trustpilot.
Who's behind the Ovenclean franchise?
Established in 1992, Ovenclean is the UK's first and most successful oven cleaning specialist. After 14 years running the business, the company's founder, Bryan Goozee, retired and sold the company for £2.5m to Myhome International in June 2006. MyHome, however, went into administration in September 2008.
Ovenclean was rescued by Franchise Brands Worldwide, which relaunched the company, and restructured and integrated it into the Franchise Brands' structure.
Since then the franchise has gone from strength to strength, and even signed its 100th franchisee in October 2014. Ovenclean expanded further in 2015 when it began television advertising and was promoted to full membership status with the British Franchise Association that same year. Franchise Brands' sales director, Tim Harris, became managing director of Ovenclean in 2018.
How does the Ovenclean franchise model work?
Every kitchen requires its equipment cleaned regularly — an oven may need to be deep-cleaned bi-annually or quarterly to avoid a build-up of fat, grease and carbon deposits that could pose a potential health or fire hazard, or just to protect the working parts of the oven. Even an oven that is only rarely used will also need a spring clean.
Ovenclean is a low overhead franchise notable for its simple business model. This makes it easy to learn, straight-forward to manage and flexible enough to grow in line with your aspirations.
The Ovenclean franchise package includes ongoing consumer advertising, marketing and business development support.
How much does an Ovenclean franchise cost?
The franchise fee is £14,995 + VAT, but thanks to the various pricing options that are offered by Ovenclean, franchisees will only need £10,000 + VAT of their own funds to get themselves started. The Ovenclean franchisee is set up with a dedicated territory and a van, but it is possible to buy adjoining territories to expand your franchise into a multi-van operation.
The potential rewards from an Ovenclean franchise are unlimited, and many of Ovenclean's franchisees earn an average of over £1,000 per week.
Opportunities exist with already established Ovenclean franchises when an existing territory comes up for resale. Choosing to buy into an established territory has advantages. A typical example territory might cover 40,000 properties with 1,700 established customers, of which 400 are repeat business. The newcomer is guaranteed to be making a profit from day one, although the price may reflect the hard work of the previous franchisee.
Did you know?
Ovenclean has outlets available across the UK

Request free information in just 60 seconds!
Take the first step in becoming your own boss!
What support and training do Ovenclean franchisees receive?
The journey to buying an Ovenclean franchise begins with a chance to see the Ovenclean cleaning process at first hand at one of the company's open days at its head office in Kidderminster. You'll meet with the support and management team as well as one of Ovenclean's established franchisees. This offers prospective franchisees the opportunity to ask any pressing questions they may have.
The new Ovenclean franchisee will be given a comprehensive two weeks' worth of training that will teach them all the skills and confidence to kickstart their business. The team at Overclean's headquarters will tailor a bespoke launch package for each franchisee, so that the new business can be earning from the moment it opens. The training programme includes in-depth practical sales and marketing courses held at the Oveanclean bespoke training centre and in the field with established Ovenclean Business Developers.
The Ovenclean franchise package includes an integrated marketing programme that ensures maximum awareness and exposure for the new franchise in the local community. The new business will benefit from having a fully optimised and personalised website, national press and social media campaigns as well as a selection of ready-to-use high-impact promotional material.
What Ovenclean franchises are currently up for sale?
Rather than starting from scratch, franchisees might want to take over an already established business and avoid the cost of setting up and finding a location. To find an Ovenclean franchise for sale in your area, you can contact Ovenclean's franchise team for up-to-date information.
How does Ovenclean promote and market its brand?
Over the past decade, Ovenclean's promotion has moved from mainly offline to online and 70 per cent of the leads that are generated now come from digital sources and online activity. Ovenclean began advertising on television in February 2015, and is the only oven cleaning brand currently promoting itself on TV. The brand saw a staggering 77 per cent increase in customer enquiries and the success of the inaugural television campaign prompted Ovenclean to continue advertising for seven months of the year.
Ovenclean invests heavily in Google Adwords and search engine optimisation. Ovenclean also provides a dedicated UK-based call centre to supply franchisees with those all-important new business leads 24/7.
What cleaning products does the Ovenclean franchise use?
The Ovenclean franchises work with a unique cleaning system and with a range of products that have been developed and perfected over more than 20 years. That mixture of experience and product combined means customers' ovens receive the highest-quality clean using biodegradable products with no caustic soda.
These solutions comply with Community Health Improvement Process (CHIP), Accord européen relative au transport international des marchandises Dangereuses par Route (ADR – relating to the carriage of dangerous goods by road), (International Maritime Dangerous Goods (IMDG) and International Air Transport Association (IATA) legislation, and EU regulations.
Are cleaning services like Ovenclean currently in demand?
Ovenclean offers a service that has a potentially massive marketplace – over 26m households nationwide. The UK domestic cleaning sector how grown substantially over recent years, with the market estimated to be worth £1.6bn in 2010, growing to £2.86bn by 2015, but still has more room to grow.
It is thought that 10 per cent of British householders are employing or open to the idea of employing some sort of help around the home. This is particularly true of millennials, with four in 10 25 to 34-year-olds hiring, or looking for, a cleaner—this up from a third in only two years.
How can I apply to become an Ovenclean franchisee?
The first steps to obtaining an Ovenclean franchise begins with an informal open day. To find out more, or to request further information on franchising with Ovenclean, click on the 'Send Enquiry' button now.

Request Free Information
Send a free enquiry to Ovenclean for further information!
Enquire into this franchise today