The information you submit via our enquiry form is shared only with the franchise business(es) that you have selected.
The franchise business will contact you by means of email and/ or telephone only to the email address and phone number you have provided.
By submitting the enquiry form you are consenting to send your personal information to the selected franchise business.
You also agree to receive further newsletter email marketing from What Franchise.
Close
Did you know?
The Kleaning Company has an expected revenue of Discussed at the interview stage after 2 years!
Request free information in just 60 seconds!
Take the first step in becoming your own boss!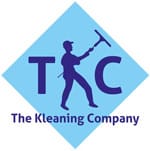 The Kleaning Company
The UK's number #1 after-build and sparkle cleaning specialist
Minimum Investment
£24,500
Funding Support
Third party
Total Investment
£30,000 to £40,000
Expected Revenue After 2 Years
Discussed at the interview stage
In Brief
Instant client base - your exclusive, protected territory includes access to existing customer data. Win high value, large scale projects in a specialised untapped market – be a trusted supplier for national construction companies. Ready for business - the turnkey franchise package includes construction industry accreditations. Reduce start-up costs with leased cleaning equipment - funding assistance is available through leading banks.
About The Kleaning Company
The Kleaning Company targets a unique niche within the cleaning sector, offering "after-build and sparkle cleaning." The brand provides a commercial cleaning service specifically for the construction industry, providing specialist deep cleaning for buildings following the completion of a new build or redevelopment project.
Working with the B2B construction industry, The Kleaning Company often works with large-scale construction projects. The company owes its success to identifying an invaluable gap in the market by providing after-build cleaning services and is the UK's leaders in fulfilling this service. With an emphasis on providing highly trained, professional services, The Kleaning Company franchise has won glowing client feedback and a strong reputation behind the brand.
What makes this commercial cleaning company franchise so successful?
By targeting high-value after-build cleaning projects within the construction industry, the Kleaning Company franchise has ensured great success and growth for its brand.
After-build cleaning provides a highly specialised deep clean for buildings after construction work, in both commercial and residential developments. The company's signature service requires close attention to detail, taking up to six cleans in order to meet the high standard expected by clients. The result is a spotless and pristine building.
Combining its specialised skill with an untapped market opportunity meant that the Kleaning Company has grown rapidly since it began in 2012, and won high acclaim and loyalty from its clients.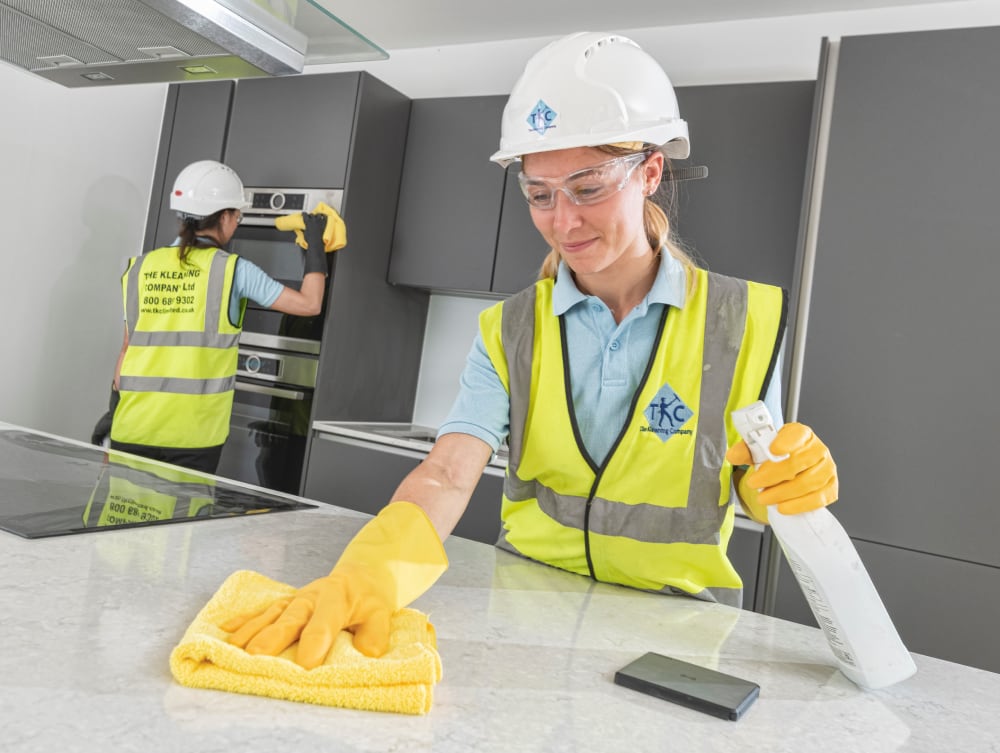 Why do clients choose The Kleaning Company?
The Kleaning Company consistently manages projects in the after-build and sparkle clean sector, focusing on this niche like no other service provider. It is able to demonstrate successful projects with bespoke client requirements. Its expertise and attention to detail, combined with professionalism and all the relevant qualifications and certification has earned The Kleaning Company a reputation of being the 'go-to' provider.
Here are some of its clients' testimonials:
"Another great service from The Kleaning Company, last-minute response and a top job."
- David Thomas, construction director, Trojan
"This was well executed, prompt and very tidy work. I have no hesitations what so ever to have TKC back on any of my sites."
- Chris Steward, site manager, Stoneforce Limited
"Just a word of thanks to yourself, and your team, on a first-class cleaning job on our very prestigious contract that we are completing in the heart of Piccadilly London. Your own pre-planning and organisation along with your on-site team's management skills and attention to the cleaning detail have been very satisfying and anything I asked to be addressed was attended to by your team. Many thanks and I look forward to working with you again in the near future."
- Adrian McCart, Graham Interior Fit Out
"I would like to say that after several projects in which The Kleaning Company have been involved I am still surprised by the outstanding finish, attention to detail and unquestionable professionalism. A team that is always prepared to go the extra mile to ensure customer satisfaction."
- Chris Ellis, site manager, CDS Group
Where in the UK is The Kleaning Company based?
The Kleaning Company headquarters are located in London, with branches currently only across the UK.
How can you find a territory for your The Kleaning Company franchise?
To find out about choosing a potential territory, you will first need to contact the Kleaning Company to make a request.
The Kleaning Company uses Barbour ABI data to select 21 key territories with the greatest opportunity to grow, across the UK. It also uses daily data about construction industry trends and developments, to assess the areas with best prospects for its franchisees.
It's also possible for a franchisee to request further territories, after demonstrating a successful track record with the business. Finding a franchise for sale The Kleaning Company owes its success to a selective approach towards accepting franchisees. The brand looks for experienced candidates who can demonstrate potential, before meeting them and making an offer. To get the process started, contact the brand for a preliminary conversation.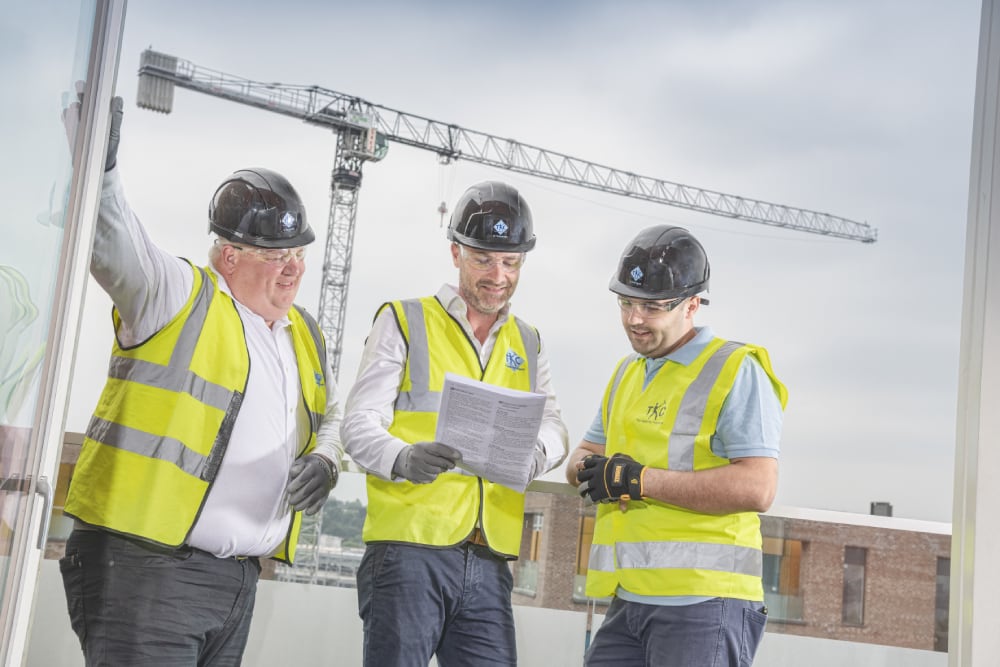 How does The Kleaning Company select its franchisees?
Franchisees are expected to have drive and dedication, as well as sound business sense, understanding of management and customer service. It can be helpful to have prior experience in the construction or commercial cleaning industries, but most importantly, you must understand working within the B2B sector, be able to manage professional relationships, and adhere to the high standards of the Kleaning Company brand.
Did you know?
The Kleaning Company has an expected revenue of Discussed at the interview stage after 2 years!
Request free information in just 60 seconds!
Take the first step in becoming your own boss!
The Kleaning Company does recommend that franchisees show a strong commitment to the franchise, and request that you ask for express permission before expanding into any additional business interests.
What support and training does The Kleaning Company offer franchisees?
Franchisees will be given all relevant documentation required, full training and support, through both the initial set-up as you bring your team together, and going forwards in future. You'll also have support in all technical aspects of running your business, with advice on choosing equipment and vehicles, admin support and IT solutions to improve your business processes in line with the high expectations associated with the brand, generating sales and marketing your services, as well as supplying a starter pack on all the cleaning equipment and products you will need.
The training process includes one-to-one training with management staff, tailored to your requirements, with four days at the headquarters in London, as well as one-week territory training with its Launch Programme, and continued marketing training and support with PR and communications. The Kleaning Company will also provide guidelines on how to recruit professionally trained staff to support your business.
To help reach out to potential clients, the Kleaning Company will also give you access to its existing client base in your specified territory, as well as listing you on its social media.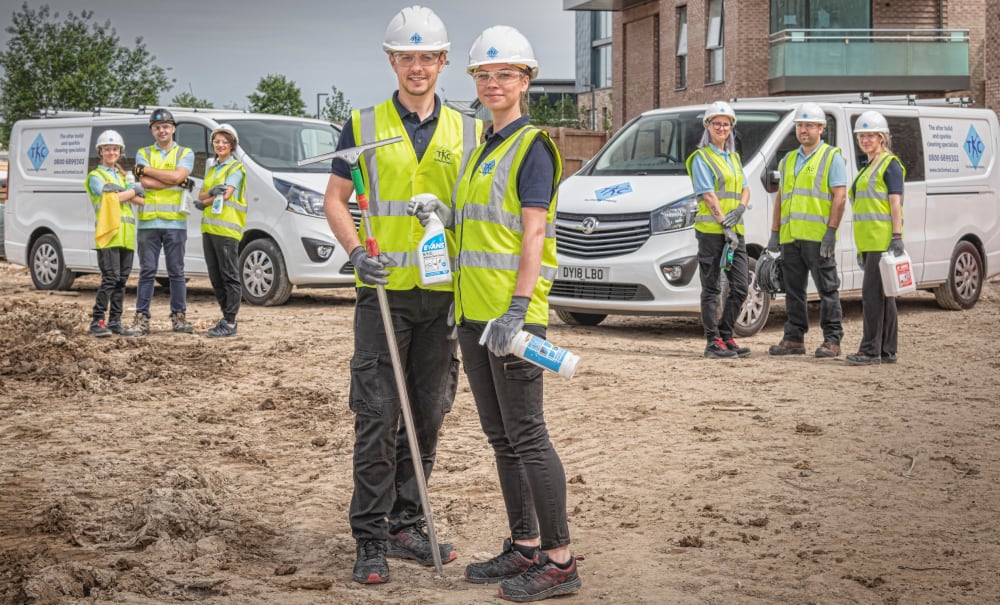 What resources do you receive when you start your own The Kleaning Company franchise?
When you begin with The Kleaning Company, you will receive a detailed turn-key franchise package, encompassing everything you need to set up your own cleaning business. This includes full rights to the Kleaning Company brand, trademark and operational processes, and the right to use their construction industry accreditations. Your territory will also be exclusive and protected, giving your franchise a strong, competitive advantage.
The Kleaning Company has a strong ethos of teamwork, and cultivates a close relationship with all its franchisees, collaborating with them regularly to grow sales, profitability and awareness.
How much does a The Kleaning Company franchise cost?
The initial investment required is £24,500 with a working/liquid capital of £10,000. The franchise fee is £19,500, however, it is estimated that a total investment of between £30,000 to £40,000 is required, which includes working capital and the franchise fee.
What financial support is available?
The Kleaning Company has excellent relationships and funding arrangements available with specialist franchise departments of leading banks in the UK, including Natwest, Lloyds, HSBC and others. Cleaning equipment can also be leased, and assistance through the business finance process is available for franchisees.
Where does The Kleaning Company rank among similar cleaning franchises?
A The Kleaning Company franchise can be a great opportunity if you want to run your own business - with the advantage of working in a thriving and recession-proof industry – as both construction and cleaning services continue to have high demand levels, with a large client base and potentially high-value projects. As a preferred and trusted supplier for many construction companies, any franchisee joining the Kleaning Company brand will enjoy the earning potential that comes with being a part of it.
The brand has won huge success due to exploiting an untapped niche within the construction industry and provides all franchisees exceptional upfront training and support in all aspects of the business – from technical advice with choosing and using appropriate equipment, to guidance on marketing and managing their business in the best way from their skilled team. This gives franchisees an excellent competitive advantage over others, with the potential to grow as a specialist cleaning service in their chosen territory.
How can I find out about how to start my own The Kleaning Company franchise?
In order to get started, contact the Kleaning Company through the What Franchise website to schedule a call for a preliminary, no-obligation discussion. This will be followed by an initial meeting, and may then lead to one-on-one discussions at its London headquarters, where you will be introduced to their team, before an offer may be made.

Request Free Information
Send a free enquiry to The Kleaning Company for further information!
Enquire into this franchise today