The information you submit via our enquiry form is shared only with the franchise business(es) that you have selected.
The franchise business will contact you by means of email and/ or telephone only to the email address and phone number you have provided.
By submitting the enquiry form you are consenting to send your personal information to the selected franchise business.
You also agree to receive further newsletter email marketing from What Franchise.
Close
Did you know?
Thomas Cleaning has an expected revenue of £37,943 profit after 2 years!

Request free information in just 60 seconds!
Take the first step in becoming your own boss!
Thomas Cleaning
Provides a range of domestic and commercial cleaning services, including carpet cleaning, upholstery cleaning and oven cleaning
Minimum Investment
£10,995
Expected Revenue After 2 Years
£37,943 profit
About Thomas Cleaning
Founded by Richard Thomas, Thomas Cleaning has been keeping offices clean and making homes sparkle for more than thirty years.
Before developing into a cleaning franchise, Thomas Cleaning was a family entity servicing domestic and commercial clients throughout Chipping Norton and across Oxfordshire.
Unlike other franchisors, it has been there and done it. It continues to run Thomas Cleaning Chipping Norton as a company owned location and has built it to turn over in excess of £1,000,000 per annum providing high quality cleaning services to a wide range of customers.
The Chipping Norton office remains today a testing centre for refinement of the Thomas Cleaning model and a training ground for new franchisees.
Because Thomas Cleaning Chipping Norton was built from the ground up, it knows the challenges involved in running your own domestic and commercial cleaning business.
Thomas Cleaning understands the processes behind recruiting the best employees, provides top quality schooling on how to sell your services at the right price and knows what levers to pull to ensure you perform in line with Thomas Cleaning key performance indicators.
As a Thomas Cleaning franchise owner, you are not going to be a cleaner, you are going to be the managing director of a highly scalable, extremely profitable enterprise within your local area that provides a range of services.
In 2020, the business was bought by Taylor Made Franchising, which is owned by Darren Taylor. The company is an experienced multi-brand franchisor that also owns Wilkins Chimney Sweep, PVC Vendo, StumpBusters and Iconic Window Cleaning.
How does the Thomas Cleaning franchise model work?
All sorts of people hire cleaners. In fact, the British Cleaning Council recently estimated the industry to be worth a massive £54.5 billion to the UK economy, which is more than both food/drink manufacture and agriculture combined.
Due to the sheer size of the market, Thomas Cleaning targets particular segments of this customer base identified as particularly lucrative for franchisees.
Potential customers are cash-rich, time-poor professionals who are willing to pay a little extra for peace of mind, excellent service and a fully managed offering.
Thomas Cleaning targets retired clients who are looking for a personal service they can trust. It also targets businesses who, now more than ever, require the services of Thomas Cleaning on a high frequency basis - often daily. Over 30 years the firm has refined its promotional materials and techniques to successfully reach these prospective customers.
Once a customer has been successfully signed up, they don't tend to go anywhere quickly. The majority of Thomas Cleaning clients will sign up for a repeat service, creating a predictable, regular revenue stream for you to draw profits from and plan your expansion.
It helps that Thomas Cleaning's business opportunities has several different revenue streams - franchisees offer domestic cleans, commercial cleans, carpet cleaning services, fogging services, upholstery cleaning… you name it!
As Thomas Cleaning has been established for so long and actively runs its own successful office, it knows the benchmarks for all key performance indicators, such as enquiries generated, conversion, average price per hour and client retention.
The firm is happy to talk through this potentially profitable opportunity with you in greater detail once you have signed a non-disclosure agreement.
What type of franchisee is Thomas Cleaning looking to recruit?
Thomas Cleaning franchisees come from a wide range of backgrounds - there really isn't an experience base that defines the network. That being said, they do all have a number of attributes in common: franchisees are hardworking, driven to provide exceptional customer service and committed to building a successful cleaning business.
The Thomas Cleaning franchise operation is built around people. With its support, franchisees provide leadership for their housekeeping teams and sell the vision of not having to clean to potential clients - therefore it does help if you are a people person. If you don't have experience in recruitment, management or sales, that's fine, as Thomas Cleaning can help you with all of that.
Did you know?
Thomas Cleaning has an expected revenue of £37,943 profit after 2 years!

Request free information in just 60 seconds!
Take the first step in becoming your own boss!
The final attribute Thomas Cleaning franchisees have in common is that they are all eager to learn.
Thomas Cleaning is a development-led organisation and believes it can always improve. That's why it's constantly refining its system and providing opportunities for franchisees to learn from the support centre and each other, giving it a competitive edge in the cleaning sector.
What training and support is provided to Thomas Cleaning franchise business owners?

After you register your interest,Thomas Cleaning will be in touch for an informal conversation with you.
Please note, Thomas Cleaning has worked very hard on its processes and are protective of its intellectual property - we may not be able to answer all of your questions at this stage, but we can give you a general overview.
If you would like to advance your application, you will then be asked to sign a non-disclosure agreement, after which Thomas Cleaning will host a discovery day with you. This will last around two hours and go into detail about the Thomas Cleaning franchise cost, the business model, marketing expertise, the target market, franchise support and how the company will assist you with your launch.
After signing the franchise agreement, you will be invited to visit Thomas Cleaning Chipping Norton for a week.
Your instruction over this period will focus on delivering and promoting the service, sales, recruitment, finance and management - a comprehensive guide to all aspects of running the business.
Following graduation, it will be time to launch your Thomas Cleaning enterprise. Following graduation, it will be time to launch your Thomas Cleaning enterprise.
Franchise support will work closely with you to ensure you are legally compliant. Thomas Cleaning will assist you in advertising for your cleaning staff, while its representatives will even accompany you on quote visits to help you win your first customers.
The support is then ongoing. Thomas Cleaning organises monthly video conferences and quarterly face-to-face visits. However, if you think you would benefit from further support, Thomas Cleaning is always at the end of the phone.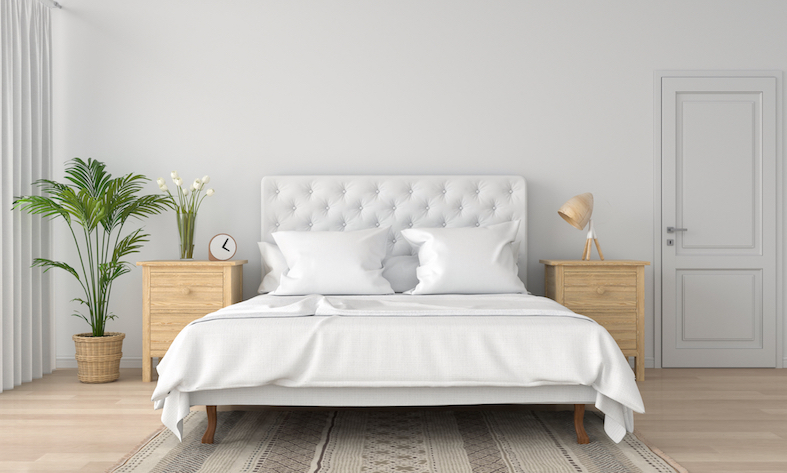 What locations or territories is Thomas Cleaning looking to operate in?
The company has opportunities available throughout the UK.
Financial information
Thomas Cleaning knows what it takes to launch a successful office, which is why the company only has a single investment level. This investment includes everything, though:
• Fully localised website optimised for Google.
• Set up of your Thomas Cleaning Facebook page.
• All cleaning products and specialist equipment for your first team.
• Uniforms for your first team.
• Your first six months of pay-per-click advertising to attract prospective clients.
• Your first six months of pay-per-click management.
• 5,000 personalised leaflets.
• 250 business cards.
• Full access to and instruction on Thomas Cleaning's online scheduling software.
• Weekly support calls during the launch of your business.
• On-site launch visit.
• Regular calls, visits and education sessions throughout your time as an owner.
The Thomas Cleaning business is lean and doesn't require expensive overhead costs such as offices, vehicles or support staff from day one. This means the business can surpass breakeven by month three.
Full startup costs will be discussed with prospective franchisees during the recruitment process.
What locations or territories is Thomas Cleaning looking to operate in?
Opportunities are available across the UK.
What are the terms of agreement and renewal?

Five years.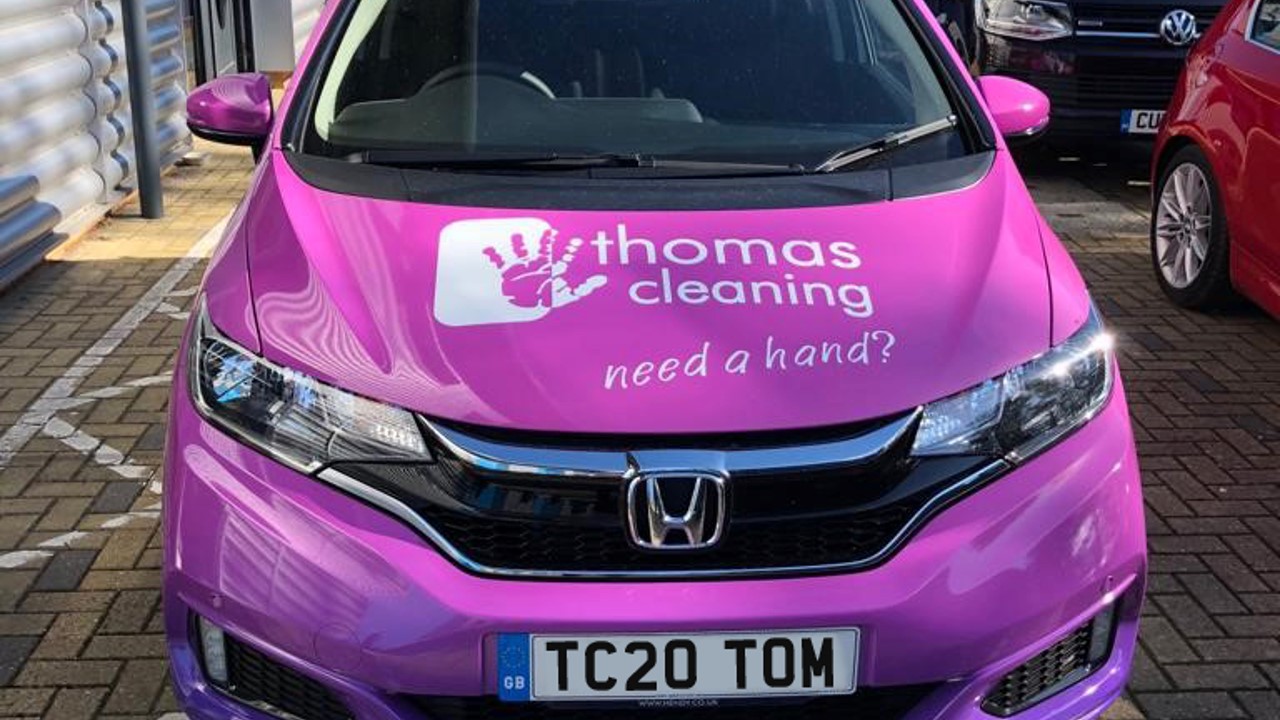 Why is Thomas Cleaning a good investment?
It is a low cost, highly scalable management franchise opportunity that affords you the opportunity to run your own successful business servicing a large client base.
How in demand are the services provided by this cleaning company?

Demand for cleaning has more than doubled general economic growth over the last seven years, which has largely been driven by an increasingly affluent domestic market who wish to prioritise their free time for activities other than cleaning.
In addition, following the outbreak of coronavirus, people are now more aware than ever of their surroundings and the importance of cleanliness, meaning that by using Thomas Cleaning's systems, support and know you can potentially build a profitable business.
How do I start setting up my own Thomas Cleaning franchise?
To request further information about this proven franchise in the cleaning industry, complete the form below and click on the 'Request Free Information' button now.
Request Free Information
Send a free enquiry to Thomas Cleaning for further information!
Enquire into this franchise today