The information you submit via our enquiry form is shared only with the franchise business(es) that you have selected.
The franchise business will contact you by means of email and/ or telephone only to the email address and phone number you have provided.
By submitting the enquiry form you are consenting to send your personal information to the selected franchise business.
You also agree to receive further newsletter email marketing from What Franchise.
Close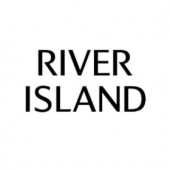 River Island
River Island is a leading fashion brand for men, women and children
Expected Revenue After 2 Years
N/A
About River Island
River Island is a long-established fashion brand, with over 60 years of experience in the fashion retail industry. As one of the most popular high street brands in the UK, River Island is known for providing stylish fashion in line with the latest trends, with both quality and affordability.
The brand is known especially for offering great options for going-out looks for both men and women, as well as a great range of accessories to complement a style. In recent years, the brand has also expanded into children's wear, providing stylish options for fashion-conscious children and parents. The brand also has its own homeware line, with a variety of items including furnishing, accessories, fragrances and more.
The brand is well established across the UK, Europe, and Asia, and is a trusted brand amongst consumers, and can be a great franchise opportunity for anyone passionate about working in the fashion sector.
Where is the head office for the River Island franchise located in the UK?
The main franchise head office for River Island is located in London.
Where can you find franchise territories in the UK with River Island?
There are limited potential franchise opportunities across the UK with River Island – for up to date details on specific locations and territories, contact the franchise team directly.
How much does a franchise with River Island cost?
The cost of starting a franchise with River Island can vary, depending on location and territory, and the size of the store planned. The franchise team can provide a more accurate idea of investment costs required upon enquiry. You will need to demonstrate working capital.
What kind of financial support can you get to help with the cost of a River Island franchise?
It may be possible to get funding support from most major high street banks and major lenders. As the brand is well established, it may be possible to get assistance from most banks' franchise departments.
You will need to have a clear and well-structured business plan, and may also be required to demonstrate liquid capital for some of the total amount required.
What sort of experience or background should you have to start a River Island franchise?
To start a franchise with River Island, you should have prior experience in the fashion industry at a high level, including experience with management. You should be well versed in current trends in the fashion market and have an excellent sense for business.
In addition, you will need to identify a franchise location that is well suited for the brand, amongst a busy population, in an area with good foot traffic. It can be helpful to have a good insight into local real estate and understand how to position the franchise for optimum performance.
What kind of options are there to start a River Island franchise?
Franchisees have the opportunity to choose from a variety of different models for a River Island franchise store, depending on investment and location options. These include starting a flagship store, or an A, B or C grade store. A flagship store must have at least 1000 m2 of retail space and is ideally suited for major cities and major fashion locations where there is a high level of footfall.
For the A, B and C grade stores, franchisees have an option between smaller sized retail spaces, ranging from 500m2 to 150m2. Depending on size and location, these may carry select ranges from the brand's product ranges and may focus on one main category only, such as women's wear.
What kind of training or support will you get with a River Island franchise?
River Island provides a variety of support and training for all of their franchise partners, starting from assistance with choosing the right site location for a store and helping with the store's design with their house team. The brand also offers continued guidance and support from their management and business development teams, who are on hand to help with everything from the store fit, to providing training for management staff.
River Island also provides all of their franchisees with clear guidelines and support on visual merchandising, PR and marketing, to ensure that customers enjoy a consistent experience at a franchisee's store, that is in line with their brand values. They also help with providing opening stock to suit the particular requirements of the franchisee's market, and the team meets regularly with franchisees to share promotions and material, as well as monitoring how a franchise store is performing.
What kind of business opportunities are there with a River Island franchise?
River Island is an award-winning brand, with extensive reach across a wide range of the market.
The brand is heavily involved with a variety of programmes in collaboration with the fashion sector, raising further brand awareness. With a long-standing reputation in the fashion sector, working with River Island can be a great opportunity for anyone seriously interested in working in this industry.
With over 350 sites around the world, as well as a strong online presence, River Island is an excellent opportunity to establish a franchise business with, as you will have the support and backing from a major international brand, to help you grow and develop your own business. As the brand is well recognised around the world, franchise partners can enjoy a greater competitive advantage against other brands, and feel confident that you are providing products that are at the leading edge of contemporary fashion trends.
Many existing franchisees have succeeding in earning six-figure turnovers within their first year of trading, with more established franchise owners exceeding turnover figures in excess of £1 million.
How to get started
To find out more about starting a franchise with River Island, you will first need to contact the brand directly via email to register your interest, and receive more information about current territories and opportunities.

Request Free Information
Send a free enquiry to River Island for further information!
Enquire into this franchise today