The information you submit via our enquiry form is shared only with the franchise business(es) that you have selected.
The franchise business will contact you by means of email and/ or telephone only to the email address and phone number you have provided.
By submitting the enquiry form you are consenting to send your personal information to the selected franchise business.
You also agree to receive further newsletter email marketing from What Franchise.
Close
Did you know?
Coffee-Bike has outlets available across the UK

Request free information in just 60 seconds!
Take the first step in becoming your own boss!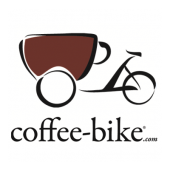 Coffee-Bike
Serves organically certified coffee, plus teas, orange juice and snacks, on the move
Minimum Investment
£7,490
Expected Revenue After 2 Years
N/A
About Coffee-Bike
Coffee-Bike is one of the most rapidly growing mobile coffee franchises in Europe.
Tobias Zimmer and Jan Sander, two students from Osnabruck, Germany, had the idea to design, develop and produce mobile coffee shops while at university - and the result was Coffee-Bike.
It was so successful they began franchising the business in Germany in 2011 and today more than 250 Coffee-Bike franchise partners in 18 countries are creating high quality, organically certified coffee on the move, making it a truly multinational company.
Countries are Austria, Czech Republic, Dubai, Germany, Hungary, India, Italy, Kuwait, Malta, the Netherlands, Luxembourg, Qatar, Romania, Saudi Arabia, Spain, Sri Lanka, Turkey and the UK.
Entering the British market in the first half of 2016, franchisees can work anywhere. Popular spots include markets and festivals, but franchisees have also served up espresso martinis at birthday parties and weddings and poured lattes at school fun runs.
Coffee classics and specialities are exclusively prepared with special 'grind on demand' grinders, constructed especially for Coffee-Bike, and the company uses its own brand Caferino beans.
Coffee-Bike is an associate member of the British Franchise Association.
How does the Coffee-Bike franchise model work?
 
Every mobile coffee shop is developed, designed and built in the company's own manufacturing facilities in Osnabruck.
These mobile coffee shops on three wheels have an extensive product portfolio alongside coffee, including coffee cocktails, selected teas and freshly squeezed orange juice. To widen the product range available to customers, franchisees can also buy in snacks such as brownies, cakes and pastries to sell alongside drinks.
With the UK franchise, there is the option to rent instead of purchase the coffee bike.
Franchisees do not have to fulfil any sales targets or follow specific opening hours - the business model allows you to sell as much or as little as you want.
The franchise fee is flexible and only accrues for coffee specialities that are sold. No fees accrue for additional beverages such as tea, hot chocolate and orange juice or snacks.
What locations or territories is the Coffee-Bike franchise looking to operate in?
Investors can become part of the company's success story in a wide variety of locations across the UK, with one or several mobile coffee shops.
Why is Coffee-Bike a good investment? 
There remains an extremely high profit margin for coffee and many people dream of owning their own café. Mostly, however, dreams remain just that due to lack of funds.
A Coffee-Bike franchise is the answer, as it enables an individual to operate their own café on wheels. As it has a low initial investment and low running costs, the business is attractive to a wide range of people with little or no experience of running a café and without access to large borrowings.
Franchisees are neither stuck in an office, nor do they have to stay at home, being able to choose where and when they work and whether this will be full or part-time.
That also benefit from the Coffee-Bike team's extensive knowledge of the coffee industry, who have been described as dynamic, friendly and ambitious.
What appeals to many franchisees is that they can choose their own location. The Coffee-Bike is self sufficient and can be used almost everywhere. It can be operated for up to 14 hours without any external water or electricity connection.
Did you know?
Coffee-Bike has outlets available across the UK

Request free information in just 60 seconds!
Take the first step in becoming your own boss!
Where is the Coffee-Bike franchise based?
The Coffee-Bike headquarters are in Osnabruck, Germany.
What support and training do Coffee-Bike franchisees receive? 
A four-week intensive, interactive online course initially prepares new franchisees for business launch step by step.
The company's Online Academy supports and assists trainees in all business matters, including trade registration, certification procedures at local authorities, choosing suitable insurance packages, and applying for potential locations in a chosen city or area.
After this, franchisees receive extensive barista and technical training at the Coffee-Bike Academy in Osnabruck over several days. At the end of training, your Coffee-Bike will be handed over to you, so that you can launch your business.
Coffee-Bike ensures all franchisees get the best possible support and assistance in organisational and operational matters. A personal franchise consultant is always available on a daily basis if needed.
Coffee-Bike even helps with paperwork and finds events for franchisees to work at, so they can focus on finding success with their Coffee-Bike on a day-to-day basis.
What are Coffee-Bike's franchise terms of agreement and renewal?
 
Coffee-Bike's contract period is four years initially, with the option to carry on renting or purchasing your own Coffee-Bike after this period.
How in demand are mobile coffee services right now?
During the last decade, coffee consumption in the UK has increased from 70m to 95m cups of coffee every day and the average person consumes around two cups of coffee a day (source: Centre for Economics & Business Research).
This figure is set to grow further over the next 10 years. The British Coffee Association predicts that café culture will continue to boom, with 80 per cent of people who frequent coffee shops visiting at least once a week, while 16 per cent visit coffee shops daily.
The steady growth in the consumption of sustainable, organic products in the UK is catered for by Coffee-Bike with its certified organic product portfolio. In addition, Coffee-Bikes' Fairtrade credentials are also solid, while for every Caferino brand espresso pack sold, the company makes a donation to the aid organisation terre des hommes - Help for Children in Need.
How can I get started on setting up my own Coffee-Bike business?
You can register for a Coffee-Bike discovery day at a location near you by clicking on the button below. You will receive extensive information via email before the event.
Coffee-Bike discovery days are held in different cities and countries several times a month. These events enable would-be franchisees to find out more about the company, the franchise concept, potential revenue figures, profit margins, and available trading territories.
These no obligation days also give you the opportunity to ask any questions you might have about the business, get to know some already established Coffee-Bike franchisees and taste the company's organic coffee specialities.
After the discovery day, the team from Coffee-Bike headquarters will clarify all other details and answer any questions you may have in an individual personal meeting.

Request Free Information
Send a free enquiry to Coffee-Bike for further information!
Enquire into this franchise today