The information you submit via our enquiry form is shared only with the franchise business(es) that you have selected.
The franchise business will contact you by means of email and/ or telephone only to the email address and phone number you have provided.
By submitting the enquiry form you are consenting to send your personal information to the selected franchise business.
You also agree to receive further newsletter email marketing from What Franchise.
Close
Did you know?
BT Local Business has outlets available across the UK

Request free information in just 60 seconds!
Take the first step in becoming your own boss!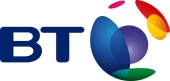 BT Local Business
BT Local Business franchisees sell BT products and services to clients in their territory
Minimum Investment
£150,000
Business Type
Communications
Expected Revenue After 2 Years
N/A
About BT Local Business
BT Local Business is a franchised network of independent businesses that bring you technology products, services, expertise and local understanding backed by BT — making BT Local an unbeatable combination of local knowledge and national resources.
BT Local Business works with businesses to understand what the company needs, now and in the future. Whatever the business plans for, BT Local Business makes sure they have the tools to make it happen.
The BT Local Business franchisee exclusively sells BT products and services in their territory. This will, for the most part, be telephone systems, lines and call services, eBusiness and broadband, mobile and networking services.
Who is behind the BT Local Business franchise?
BT Local Business is backed by BT, the largest provider of consumer fixed-line voice and broadband services in the UK, as well as being the UK's largest mobile network operator and the country's second largest pay-TV sports broadcaster.
BT Group plc is the world's oldest communications company. It can trace its history back to The Electric Telegraph Company, the first commercial telegraph service, introduced in 1846. Along with other telegraph services, it was taken under the control of the Post Office. Telephone companies, also originally launched as private enterprises, were also brought under the control of the General Post Office in 1912.
The Post Office was a government department, only becoming a nationally-owned corporation in 1969. Post Office Communications was renamed British Telecom in 1980. Shortly after opening up the telecommunications system to other businesses in 1981, it was announced that British Telecom would be privatised, which it was in 1984, when over 50 per cent of the government-owned shares were sold; the remainder were sold in two further flotations in 1991 and 1993. British Telecom rebranded as BT in 1991.
Various changes in law, licensing and technology have seen BT change over the years, perhaps its biggest change coming with the creation of Openreach, which manages the UK's
telecommunications infrastructure on behalf of all telecommunications companies. BT, which remains a leading provider of converged networked services, is today a wholly owned subsidiary of BT Group Ltd.
BT Local Business was established as a business model in 2002 with great success. The company currently partners with 34 franchised local branches across the country.
How does the BT Local Business franchise model work?
As a BT Local Business franchise, each franchisee will have access to a wide ranging portfolio of business solutions that can be sold to customers regardless of their budget. BT is constantly expanding and improving its range of products, including broadband, cloud-based and on-premises phone systems, mobile phones and networking services.
Franchisees will be able to help their customers with business apps, IT support and improved data security for their businesses and offer them the best mobile and landline network in the UK, largest Wi-Fi hotspot network (five million and growing) in the UK and the world's leading network service provider — ranked as 'Leader in the Magic Quadrant for Network Services, Global' by Gartner for 14 years running.
Each franchisee has sole use of BT Local Business's customer base in their territory and full access to its industry-leading products and services. The franchisee is backed by a global brand, while being able to provide a more personal service to businesses across their territory.
BT Local Business believes that SMEs prefer to deal with small, local business as they face the same challenges as their customers and understand the same opportunities. The BT Local Business franchisee and their team will be able to provide them with the right technology to take their business to the next level.
How much does a BT Local Business franchise cost?
The minimum investment is £150,000, although working capital to get the business up and running will mean a total investment of around £300,000.
A monthly management fee is payable, its size depending on the size of the area.
Is financial aid available for a BT Local Business franchise?
Funding of up to 70 per cent is available from third parties.
What are the potential earnings and profits to be made from a BT Local Business franchise?
The exclusive territory offered to every BT Local Business franchise will give the franchisee a customer base of around 25,000 people and with this they should be able to achieve an annual turnover, with commissions and incentives, of between £1 million and £2 million. Earnings from annual incentive programmes can reach £250,000.
Did you know?
BT Local Business has outlets available across the UK

Request free information in just 60 seconds!
Take the first step in becoming your own boss!
Profit levels are typically 10-20 per cent.
BT states that there are no limits to the size of the business that a franchisee can build.
What support and training does BT Local Business offer franchisees?
BT Local Business franchisees are supported through the application process all the way through to when they are running their business successfully. Ongoing support is always available through BT's online learning portal.
Franchisees and their teams are trained, kept up to date with developments, and given direct access to a dedicated group of specialists at BT, the Partner Sales Management (PSM) team. Sales managers and regional directors are available for support or mentoring. There are quarterly regional forums and two national conferences each year at which you can share in the wealth of experience of other franchisees.
BT Local Business has an existing customer base of 1.2 million businesses with a revenue of over £1bn, which means that franchisees have customers from day one and the training will give franchisees the tools to generate leads and build sales campaigns. They will also have access to a market-leading Customer Relationship Management (CRM) system and best practice toolkits.
Are existing BT Local Businesses available for sale?
The licence with BT does not allow for businesses to be offered for sale.
What is BT Local Business looking for in a franchisee?
BT Local Business is looking for ambitious, passionate, driven people to join its thriving community of management professionals. It doesn't matter if you haven't sold technology before, although an understanding of the telecoms sector will be an advantage.
Franchisees should have management experience, sales knowledge, ideas and commercial acumen and will have worked at a senior level or will have run their own business.
Where can you find BT Local Business franchises near me and what areas do they cover?
Franchises can be found in Altrincham (Cheshire), Preston (Lancashire & Cumbria), Burscough (Liverpool, Chester & North Wales), Salford (Manchester), Leeds (Central Yorkshire), Lincoln, Gateshead (North East), Rotherham (South Yorkshire & Humber), Edgbaston (Birmingham & Hereford), Coventry, Nottingham (East Midlands), Stoke, Wolverhampton, Cardiff (Bath, Bristol & Gloucester), Plymouth (Devon & Cornwall), Kempston (Cambridge), Milton Keynes, High Wycombe (Oxford & Buckinghamshire), Newbury (South Central), Portsmouth (Southern Counties), City of London, Harlow (Hertfordshire & Essex), Maidstone (Kent and East Sussex), Enfield (London North East), Harrow (London North West), Blackheath (London South East), New Maldon (London South West), Fitzrovia (London West), Norwich (Norfolk & Suffolk), Crawley (South East Central), Bracknell (Thames Valley).
In Scotland, Wales and Northern Ireland, franchises can be found in Bathgate (Edinburgh & South Scotland), Glasgow, Aberdeen (North Scotland), Burscough (North Wales), Cardiff (South Wales) and Belfast (Northern Ireland).
How in-demand is BT Local Business and telecommunications services right now?
The small and medium-sized enterprises that are the heart of the BT Local Business franchisees business are considered the backbone of the UK economy and make up over 99 per cent of all UK businesses. There were 5.6 million SMEs — companies employing less than 250 people — in the UK at the start of 2018 employing 16.3 million people (60 per cent of all private sector employment).
The combined annual turnover of SMEs was £2 trillion — 52 per cemt of all private sector turnover.
How do I start setting up my own BT Local Business franchise?
The first step to becoming a BT Local Business franchisee is to complete a 'Declaration of Interest'and arrange an interview. To find out more, or to request further information on franchising with BT Local Business, click on the 'Send Enquiry' button now.

Request Free Information
Send a free enquiry to BT Local Business for further information!
Enquire into this franchise today