The information you submit via our enquiry form is shared only with the franchise business(es) that you have selected.
The franchise business will contact you by means of email and/ or telephone only to the email address and phone number you have provided.
By submitting the enquiry form you are consenting to send your personal information to the selected franchise business.
You also agree to receive further newsletter email marketing from What Franchise.
Close
Did you know?
World Options has outlets available across the UK
Request free information in just 60 seconds!
Take the first step in becoming your own boss!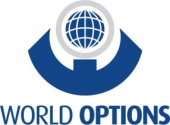 World Options
Offers an easy to use, web-based courier and shipping service for businesses of all sizes
Minimum Investment
£32,500
Business Type
Delivery Haulage
Total Investment
£32,500+VAT
Expected Revenue After 2 Years
N/A
In Brief
Low entry cost and overheads – start your business with just a computer, internet access and phone. No experience necessary as full training and support are provided. Huge unrestricted earning potential – non-exclusive, non-geographic territory model maximises potential clients for increased profits. Regular revenue from high levels of repeat business - monthly charge reduces as profit margins increase.
About World Options
When logistics expert Stewart Butler set up World Options in 2003, he streamlined the courier and shipment business for companies of all sizes with his online price comparison portal that also offers easy to use booking and tracking options for customers, which are backed up by an expert customer support team.
Since then, the company has built excellent business relationships with major carriers such as DHL, UPS, TNT and FedEx, enabling customers to benefit from competitively priced solutions for all their shipping needs.
Today, World Options can send documents, parcels, pallets, mail, packets and freight domestically and internationally to 175-plus countries.
The company has offices in Australia, Belgium, the Netherlands, Singapore and USA.
World Options franchised its business concept in the UK in 2012 and now has around 80 franchisees benefiting from its proven franchise opportunity.
The company is a full member of the British Franchise Association.
How does the World Options franchise model work?
In the early days, a World Options franchisee is able to run their business from home, as all the equipment they require is a computer, internet access and a phone.
Their main role is relationship building with prospective and current clients, demonstrating the delivery services offered by World Options and explaining the cost savings that can be made.
Not only has company founder (now World Options CEO) Stewart Butler streamlined the courier and shipping business for thousands of companies around the world with his proven online system, he has managed to rationalise the company's franchise model using cutting edge technology.
As well as the World Option's portal, franchisees get access to the company's centralised customer relationship management system, which aims to maximise the profits generated by the franchise, while the franchisor is also able to generate customer reports on behalf of its network that include key information such as turnover and profit margins.
The company is looking for candidates who are professional, self motivated, good communicators and possess basic computer skills.
Sales or courier industry experience is beneficial, but not necessary, as full training and support is provided by the franchisor.
What locations or territories is World Options looking to operate in?
World Options has franchise owner opportunities available throughout the UK.
Why is a World Options franchise a good investment?
As World Options franchisees are able to run their businesses at home and use the company's tried-and-tested business model that's based on an online method of operation, the cost of running this franchise is low.
In addition, profits are potentially high as World Options uses what it calls a 'non-exclusive' or 'non-geographic' franchise model, which means customer prospecting undertaken by a franchisee of the company isn't limited to a designated trading territory or geographical area, a system that is commonly used by many other business format franchises.
Did you know?
World Options has outlets available across the UK
Request free information in just 60 seconds!
Take the first step in becoming your own boss!
Also worth taking into consideration if you're thinking of investing in a franchise of this type is the fact that World Options' management fee structure means the monthly charge levied by the franchisor on its franchisees to run the franchise network goes down as a franchisee's profit margins increase.
On top of this, the nature of the franchise and the services it offers results in potentially high levels of repeat business for successful franchisees.
***Note, World Options does not provide DPD franchises.
Where in the UK is the World Options franchise based?
World Options UK headquarters are in Clayton-le-Moors, Lancashire.
What training and support do World Options franchisees receive?
Initial franchisee training lasts for three days and takes place at World Options' UK support centre.
Designed for individuals with no prior experience of the courier and shipping industry and from all walks of life, new franchisees are taught everything they need to know about the business, including how to win and retain customers, an insight into the workings of the sector and how to utilise World Options' online systems effectively.
Support is provided on an initial and ongoing basis.
World Options' customer service team are able to deal with all types of enquiries and are set up to invoice all of a franchisee's customers and collect payments from them.
Franchisees get regular visits from a World Options mentor to ensure their business is on track, while regional and national meetings and conferences are arranged throughout the year by the company, so franchisees can share best practice and keep up to date with developments in the industry.
What are the World Options franchise's terms of agreement and renewal?
The World Options franchise agreement lasts for five years. After this initial time period, the agreement is renewable every five years thereafter, subject to terms and conditions being met.
How can I get started on setting up my own World Options business?
The easiest way to begin your research into a World Options franchise opportunity is to fill out your details using our short enquiry form on this page.
A member of the World Options franchise team will then make contact and provide you with information about the business.
Prospective franchisees are advised not to make any type of commitment or invest any money into a franchise business before they have completed a comprehensive process of due diligence and are satisfied they can work in partnership with the franchisor and recoup the return on investment they require.
The earnings potential of a World Options franchise varies considerably and is based on factors such as a franchisee's ability to run the business using the franchisor's proven systems and the time they invest in making it a success.
***Note, World Options does not provide DPD franchises.

Request Free Information
Send a free enquiry to World Options for further information!
Enquire into this franchise today