The information you submit via our enquiry form is shared only with the franchise business(es) that you have selected.
The franchise business will contact you by means of email and/ or telephone only to the email address and phone number you have provided.
By submitting the enquiry form you are consenting to send your personal information to the selected franchise business.
You also agree to receive further newsletter email marketing from What Franchise.
Close
Did you know?
Smiley Booth has outlets available across the UK
Request free information in just 60 seconds!
Take the first step in becoming your own boss!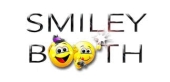 Smiley Booth
Provides photo booth experiences at a variety of private and corporate events
Minimum Investment
£14,995 - £ 25,000
Business Type
Entertainment
Expected Revenue After 2 Years
N/A
About Smiley Booth
Who are Smiley Booth?
Smiley Booth is a photo booth-based events company that offers photo events and experiences for weddings, as well as corporate and private activities. It offers customers a wide variety of experiences that can be tailored to specific markets and audiences.
Smiley Booth is the largest photo booth provider in the UK and Europe and a well established brand in the industry that is recognised and trusted by its audience. For prospective franchisees keen to enter this industry, the franchise package can be a great step forward.
Where can you find a territory to start a Smiley Booth franchise?
Smiley Booth has a limited number of territories left for new franchisees across the country. For up to date information on available territories, contact the brand online for further details.
Where can you find the Smiley Booth franchise headquarters in the UK?
The head office for Smiley Booth is in Dorset.
How much does a franchise with Smiley Booth cost?
To start a franchise with Smiley Booth, you will to pay an initial franchise fee of £14,995, as well as further investment towards the development of the business.
While costs can vary according to the size of the franchise and the location, it can cost approximately £25,000 in total, including the initial fee. Franchise owners are also required to pay a royalty fee of £250 on a monthly basis.
What kind of financial support can you get to start a Smiley Booth franchise?
You may be able to get funding from most major banks to start a franchise with Smiley Booth.
While funding may be available for part of the amount, depending on the lender and your credit background, you may also be required to demonstrate the availability of liquid capital for some of the total investment amount required.
What sort of experience or background do you need to start a franchise business with Smiley Booth?
You do not need to have any prior experience in the events industry to start a franchise with Smiley Booth, as the brand provides complete training on all aspects of the business.
However, in order to succeed you should be motivated and ambitious and self driven. You should also have excellent communication and people skills, as the franchise involves working with a wide variety of people, and requires the ability to build rapport with customers easily.
Will you receive training when starting a franchise with Smiley Booth?
All new franchisees are given comprehensive training and provided with initial and ongoing technical support from Smiley Booth to help establish their business successfully.
Franchisees are provided with staff and support at no additional cost, which ensure they can compete well against existing competitors in the market.
What kind of support can you expect with a Smiley Booth franchise?
Smiley Booth offers comprehensive support for franchisees, including a 24 hour technical support service, which provides advice and guidance whenever required.
Did you know?
Smiley Booth has outlets available across the UK
Request free information in just 60 seconds!
Take the first step in becoming your own boss!
Franchisees are provided with state of the art equipment and tools to be able to start offering the service after completing training. Once you are well established in your territory, Smiley Booth is also on hand with advice and guidance to help scale the business further, while ensuring you still meet consistent quality standards for customers.
The Smiley Booth network of franchisees is a strong community, offering franchise owners the chance to support and network with each other and share information, experience and advice.
What are the market opportunities for a Smiley Booth franchise?
Starting a franchise with Smiley Booth can be a great choice for anyone interested in the wedding or events sector or who wants to run a business that offers variable and diverse work days, with a chance to meet new people.
The UK's events market is worth over £40 billion, with the wedding sector representing a large part of this value. With over a quarter of a million weddings taking place in England every year, Smiley Booth franchise owners have excellent opportunities to thrive.
And as Smiley Booth works with a wide range of sectors across both the private and corporate markets, franchise owners also have the potential to specialise in an area they feel most confident in, giving them the chance to tailor the franchise to their own experiences and background.
With significant net profit margins of up to 62 per cent and the support and assistance of an established brand name behind you, a franchise with Smiley Booth can be a lucrative and potentially highly successful business for keen entrepreneurs.
What do existing franchise owners say about having a business with Smiley Booth?
Many existing franchise owners have found that starting a business with Smiley Booth has been a lucrative and successful move and have found themselves taking on a steady stream of clients within the first few months of establishing the franchise, with a large number of referrals coming via word of mouth recommendations.
Some franchisees have found that it is possible to manage a Smiley Booth business successfully alongside another job, as they are able to choose the amount of work they wish to take on. This has provided a great source of secondary income. Many have found that they were ready to start taking on clients immediately after completing training.
How to get started
Smiley Booth has a large number of franchises across the UK at present, so if you are interested in starting a business with the company it is worth making direct contact in order to get further information about territories that may still be available. Smiley Booth will be able to arrange a call back with a member of its recruitment team, after which you can discuss the brand and your suitability for the business.
Request Free Information
Send a free enquiry to Smiley Booth for further information!
Enquire into this franchise today